While speculation hums along on the membership on the Constitution Revision Commission, there's been not much buzz on who will be its executive director.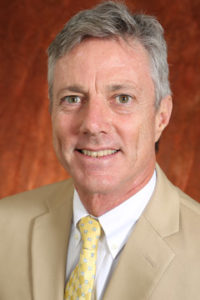 But there's been quite a bit of interest in the Capitol, at least on the south side of the Plaza level, to put it back in the hands of an old pro: Billy Buzzett, who had the job back in 1997-98.
Don't ask why. Ask: Why not?
Most importantly, Gov. Rick Scott likes the guy. He tapped the now 58-year-old lawyer – a fifth-generation Floridian – back in 2011 to head the Department of Community Affairs, the state's growth management agency, just before it was made defunct.
"Billy is focused on helping me make government smaller, less intrusive and consistent with efforts to increase investments in Florida and spur job creation," Scott said in a press release upon his appointment.
High praise from this governor.
Buzzett graduated from Tulane University with a bachelor's degree in civil engineering and practiced for several years before getting his law degree from Florida State University, his bio says.
His other bona fides include being assistant general counsel to then-Gov. Bob Martinez, staff attorney to the House Judiciary Committee, an administrative law judge, and vice president of the St. Joe Co. He's an FSU trustee, and liked and respected on both sides of the aisle.
"He's a smooth operator, say both friends and enemies, totally unflappable," the Tampa Bay Times wrote of him in 2011, quoting Manley Fuller of the Florida Wildlife Federation that Buzzett "could sell snow to the Eskimos."
The commission's E.D. job is part-dealmaker, part-peacemaker and full time on managing personalities and keeping the trains running on time.
All the more reason why Buzzett is – again – the right man for the job. And judging from the Capitol cognoscenti, it's practically his to take or turn down.