Mike Hill and Doug Broxson, two state House members vying for Senate District 1 in the Florida Panhandle both released TV ads this week. Both are sticking to conservative notes and relating their message to the veteran-rich Panhandle district they seek to serve.
But a closer look at the Broxson commercial shows several odd things for a Panhandle candidate.
Point 1: Army vet? Write in candidate? Resident of St. Augustine (400 miles from SD 1)? Political operative staffing a congressional campaign for Hans Tanzler in CD 4?
YES! All of the above.
Despite representing the Panhandle, a region chock full of military vets, Bronson's ad feature 27-year-old Sheamus McNeeley in a "veteran" baseball cap.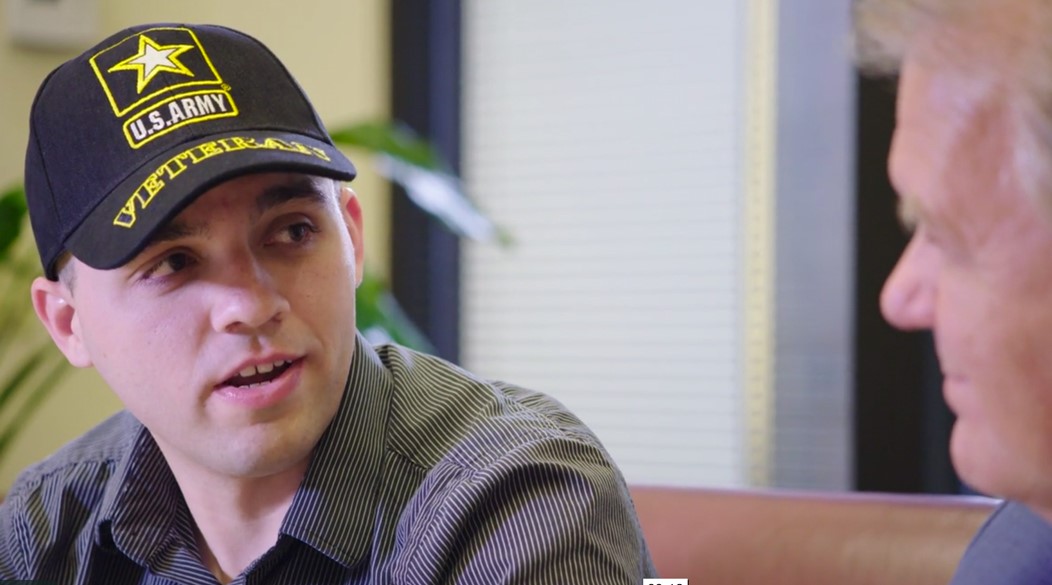 Here is a link to Sheamus McNeely's Facebook page and here is a backgrounder on McNeely.
Point 2: Is this is joint TV commercial with northeast Florida State Attorney candidate Wes White? White is running in the 4th Circuit — again hundreds of miles from Senate District — and makes an appearance with Broxson. White is trailing badly in recent polls of the state attorney race he is in, perhaps Broxson is trying to help.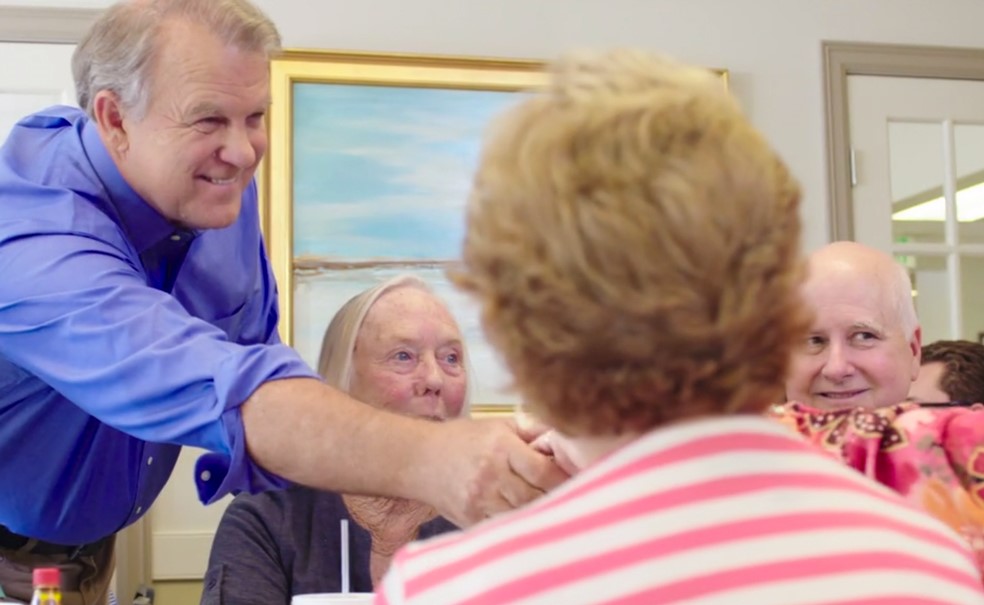 Point 3: Are all "small businesses" created equal? Broxson shows off his credibility talking to business folks by staging a shot at Drummond Press — a great Jacksonville business run by Republican John Falconetti but, again, hundreds of miles from anyone who is eligible to vote in SD 1.
Here is a YouTube video of Drummond Press.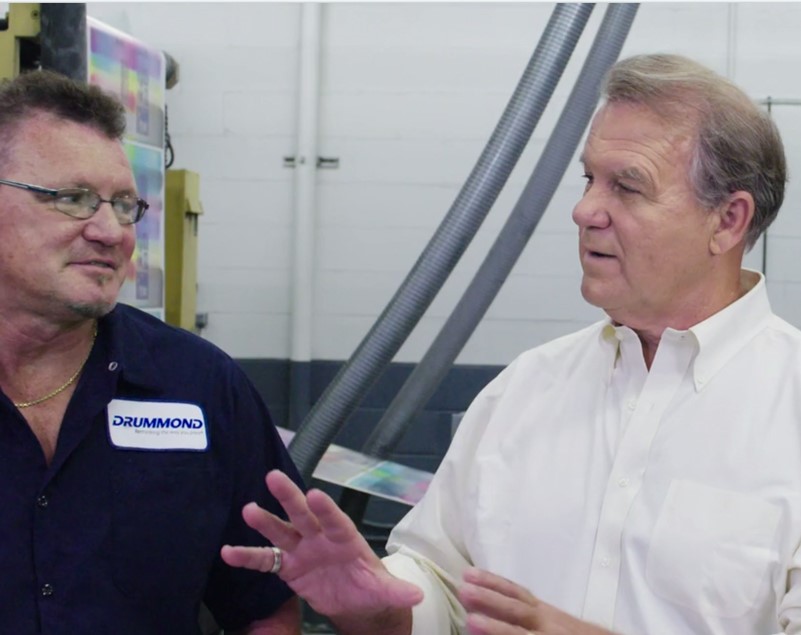 Point 4: Lobbyists have made their choice AND offered rent-free space to film in! Observers with knowledge of the surroundings have verified that the setting for another part of the commercial is the conference room at the offices of our friend, renowned Jacksonville lobbyist and power broker Marty Fiorentino.
The marble table, the rich brown leather, and the black and white hall outside. All prominent features of Fiorentino HQ in The Carling, a glamorous building on Adams Street in downtown Jax.
Common threads run through much of these choices. Fiorentino and McNeely are linked to Hans Tanzler, a congressional candidate who is advised by Broxson consultant Brett Doster.
But observers are left scratching their heads at Doster's move. Especially unclear is how Broxson will explain to the veterans and business owners of the Panhandle why political operatives, lobbyists, and a city 400 miles away became the stars of his advertising.