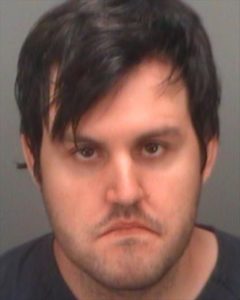 A Pinellas County court set a trial date for John Jonchuck, arrested in 2015 for throwing his 5-year-old daughter off a St. Petersburg bridge.
The Tampa Bay Times reported Monday that the trial will begin early February.
In a pretrial hearing Monday, Jonchuck's three public defenders listened as Pinellas County Circuit Judge Chris Helinger announced the proceedings would begin Feb. 5, 2018, roughly three years after Jonchuck inexplicably threw Phoebe Jonchuck off the Dick Misener Bridge, according to the Times.
The case had been anticipated to begin in fall, and the attorneys from the state attorney's office requested such, but the judge took into account treatment regimen at a state mental health hospital located in Gainesville, where he is given medicinal injections for bipolar disorder every 28 days, agencies reported.
Jonchuck was not present at Monday's hearing, said a public information officer working for the courts. He is charged with first-degree murder.
Assistant Public Defender Jessica Manuele said her team needed more time for pretrial preparations, like depositions, the Times reported, and to speak with their client, with whom they have not had any contact in roughly two years.
The defendant was found competent to stand trial in early March.
The narrative has been that on the night of Jan. 8, 2015, Jonchuck's white PT Cruiser was spotted speeding in traffic by an off-duty St. Petersburg police officer. Jonchuck raced to the bridge, stopping his car in traffic at a point on the bridge, taking his daughter from the car.
He reportedly held her tightly, the officer — who tried to rush and assist the girl, Phoebe — before Jonchuck held her over the railing and let go.
The crime shook area residents, prompting the Department of Children and Families to review their emergency call procedures.