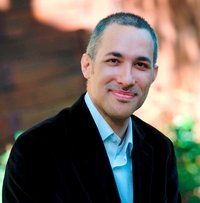 The Florida Blue Foundation will hold its annual Community Health Symposium and Sapphire Awards April 19-20 at the Gaylord Palms Resort and Convention Center in Kissimmee.
The 2017 conference will feature more than 400 Florida-based, regional and national health professionals; attendees will get an opportunity to learn about health care culture, purpose built communities and communities of health.
Discussions will focus on health issues, policy, reform and engagement. Executives on hand will be from a range of private sector, government, universities, nonprofit organizations and more.
Highlighting the two-day gathering is an April 20 keynote address from Dr. Daniel Dawes, a leading health care strategist and attorney. Dawes will talk about "Health Equity for All: Looking Back & Moving Forward with Health Reform in America."
As a fellow of the New York Academy of Medicine, Dawes serves on the boards of several organizations that seek to improve health care access and outcomes. He is written several publications on health reform and equity, as well as the book "150 years of Obamacare," published by Johns Hopkins University Press.
Dawes will moderate a panel April 20 titled "Affordable Care Act: Where Do We Go from Here – The Politics of Health Care." Panelists will include Tom Feeney, the president and CEO of Associated Industries of Florida; Dr. Antonia Novello, the former U.S. Surgeon General; Jason Altmire, the senior vice president of public policy and community engagement at Florida Blue; and Dr. Susan McManus, a distinguished professor of government and international affairs at the University of South Florida.
The April 19 keynote speech will be given by Carol Naughton, president of Purpose Built Community, a group that leads consulting teams that direct revitalization programs in 12 cities, vetting opportunities in 35 other cities and several in metro Atlanta.
Naughton is expected to discuss how to create healthy neighborhoods to help break the cycle of poverty.
Presentations will touch upon a variety of issues including building a culture of a healthy community, meeting future needs in the industry, strategic planning and health care reform. Mark Brewer, the president and CEO of the Central Florida Foundation, is also scheduled lead a session titled "How to Engage a Community After an Attack."
The Symposium will conclude with the Sapphire Luncheon and Awards ceremony at 12:30 p.m.  April 20. With Patrick Geraghty, the CEO of Guidewell Holding Company, as keynote speaker.
Online agenda, registration and information on the location and special group hotel rates are available online. The Gaylord Palms Resort & Convention Center is at 6000 W. Osceola Pkwy. in Kissimmee. To make reservations by phone, call 877-491-0442.