When 49 people were killed at a gay nightclub in Florida in 2016, Gov. Rick Scott publicly offered his sympathy to the victims' families and the LGBT community.
"These are individuals. Let's love every one of them," he said then.
Behind the scenes, gay rights advocates say his staffers went a step further, promising to pursue an executive order prohibiting discrimination against LGBTQ state workers and contractors. More than a year later, no such order has been issued.
The advocates believe the order has become even more important in the past couple of weeks as the U.S. Justice Department, under Attorney General Jeff Sessions, filed court papers in a New York case saying that sexual orientation is not covered by Title VII of the 1964 Civil Rights Act. The law bans workplace discrimination based on race, color, religion, sex or national origin.
The Equal Employment Opportunity Commission, however, enforces the law against private employers and says sexual orientation is covered.
The Republican governor wouldn't talk about the alleged commitment his staff made when asked by an Associated Press reporter on Tuesday. But he said federal guidelines protect the gay community and the state follows them.
State Rep. Carlos Smith, a gay Democrat, accused Scott of using the nightclub shooting to his political advantage.
"Many political leaders used the tragedy at Pulse to leverage their own political careers and to make promises to our community that they could have delivered on but they did not," Smith said at a recent forum for Orlando's gay and Latino communities. A majority of the Pulse victims were gay Latinos.
After the Pulse massacre, the worst mass shooting in modern U.S. history, the gay advocates said two members of the governor's staff met at a hotel with leaders from the group Equality Florida.
The governor's staffers — then-chief of staff Kim McDougal and legislative affairs director Kevin Reilly — asked what could be done to show solidarity with the LGBTQ community, and the advocates answered that he should issue the anti-discrimination order, according to the Equality Florida representatives.
"They sat with us and said, 'This is something that is important.' This was an issue they believed could move forward and if there was any problem, any concerns, they would let us know," Equality Florida CEO Nadine Smith said.
Nothing happened.
When asked about the matter in Tampa on Tuesday, Scott wouldn't say if he would sign such an order or had changed his mind.
"I think it's important that everybody in our state feels comfortable and never feel discriminated against and that's what's important to me," Scott said.
Reilly and McDougal didn't respond to emails and a phone call.
Scott often has had a chilly relationship with the gay community. The governor supported Florida's attempt to defend its ban on gay marriage, which eventually was struck down by federal courts and he campaigned against adoptions by gays and lesbians in 2010. After the Pulse attack, he was criticized for calling the attack a terrorist act but neglecting, initially, to note it targeted the LGBTQ community, though he would later mention the community in speeches and interviews. The Pulse gunman had sworn allegiance to the Islamic State group.
An executive order from the governor would be important for Jim Brenner, and his husband, Chuck Jones, because now there's too much ambiguity on whether gay state workers are protected from discrimination, said Brenner, who retired last September from his job as fire management administrator at the Florida Forestry Division in Tallahassee. His husband still works for the state Education Department.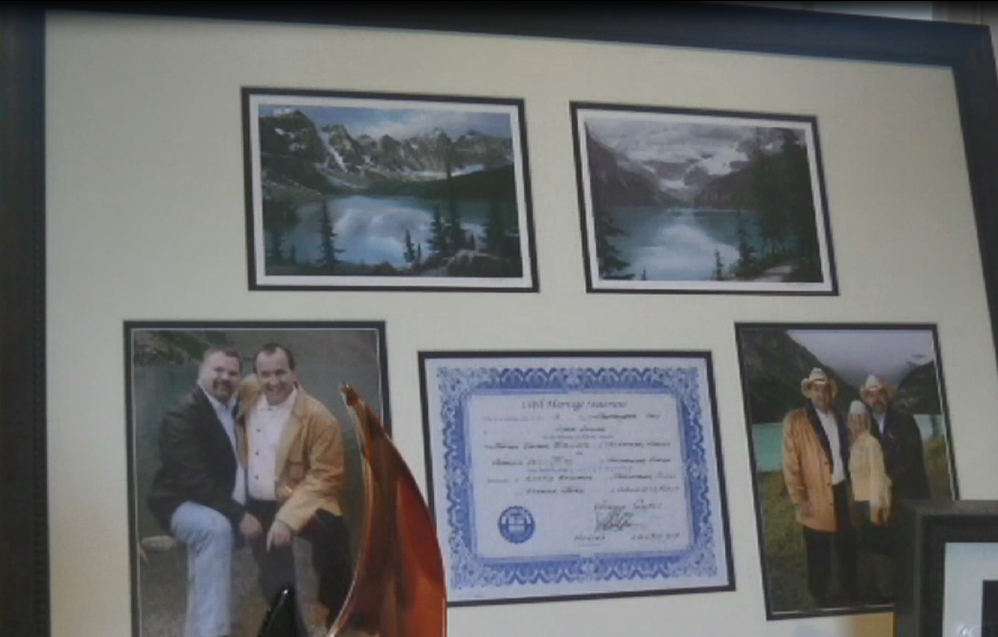 "Peers felt I did a very good job, but I got to a certain point where things just came to a screeching halt," Brenner said. "I believe it's because of sexual orientation. Everybody knew that I was living with someone and that someone wasn't a woman."
Republish with permission of The Associated Press.