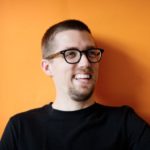 Florida must invest in smart cities that support entrepreneurs. We are the third largest state in the United States, yet rank 34th in innovation according to a 2016 Bloomberg study. Simply put, that is not what leadership looks like. It is not enough to just prepare for the next wave of technology. We need to be the ones building it, funding it and distributing it.
Our state has the capacity, but now we must decide if we have the vision, leadership, and willpower to do what needs to be done.
We can future-proof our economy by making smart city investments in innovation infrastructure, just as we already do with traditional infrastructure. We've created systems and mechanisms to finance capital expenditures. We've built streets and sewers based on the realities of population increase and urban growth. And we've efficient public-private partnerships to make creative things happen. The methods and frameworks exist. It is time we expanded their mission to include the development of an innovation economy.
Luckily, the grassroots momentum is real.
Our state is home to hundreds of information technology companies and thousands of technology-related jobs. More and more, we see tech incubators and co-working spaces designed to give entrepreneurs a place to find resources and test inventions. It is encouraging to see the landscape grow. But, without doubling down on sustainable economic development efforts to support this emerging sector, many of the big ideas and even bigger benefits we could experience may never have happened, or may leave and happen somewhere else.
Florida's cities have an opportunity to be leaders in entrepreneurship, technology, and smart city development, but capitalizing on that opportunity will take several things. First, local governments and the private sector need to talk to each other. They must build reciprocal, collaborative relationships based on trust and shared goals, and out of that will emerge smart city technologies with a viable path forward.
Second, we must break down barriers preventing the deployment of new technologies. In the case of smart cities, this means allowing mobile and internet providers to build more robust network connectivity. Innovation infrastructure depends on reliable, lightning-fast networks, especially when it comes to critical services like public safety, transportation, and health care or data heavy technology powering the next great startup. By investing in next-generation networks, communities throughout Florida can take hold of their future and set themselves up for success.
Contrary to popular belief, innovation is not simply about new ideas. It is about developing ecosystems that take risks on new ideas. It is about investing in infrastructure, both physical and programmatic, that empowers cutting-edge entrepreneurs — not at the margins, with a lucky win here and there, but at scale.
Technology will not slow down. It will not favor incumbents. And it will not move to Florida for the sunshine. We must invest in systems of training, funding, and procurement that allow, for example, a startup in one of Tampa's incubators to take their smart city technology, pilot it, prove it works and expand it citywide.
We must position Florida's communities as places where innovation and entrepreneurship-driven economic development are welcome. It's not about looking ahead to the 21st-century economy. The 21st-century economy is already here, roaring toward the future. Are we going to participate, or not?
___
Lucas Lindsey is the co-chair of Launch Florida, a coalition representing tech organizations, co-working spaces, startup communities, educational institutions and entrepreneurs across the state. Launch Florida's mission is to foster collaboration between entrepreneurs, policymakers, business leaders, venture capitalists, and other stakeholders in order to catalyze the innovation economy throughout the Sunshine State.