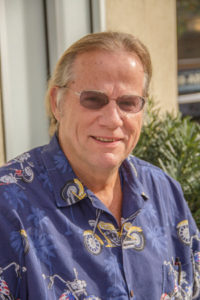 With the House version of workers' compensation reform, our state legislators are dangerously close to repeating the mistakes of the past. We cannot have a lopsided system that creates a chasm between the army of lawyers and executives who represent workers' comp insurance companies and the injured worker who needs a competent lawyer to fight for the benefits that their employer has purchased.
Thankfully, the Florida Senate has taken the lead in advocating for effective, meaningful reforms that we know to be constitutional.
We must always keep in mind that workers' compensation laws are designed to ensure the quick and efficient delivery of medical benefits to injured workers so they can recover from their injuries and return to work. The laws are not designed to grant one side a competitive advantage in the court system. Families that depend on the livelihoods of injured workers are counting on a fair system that will give them an avenue for redress when they are wrongly denied benefits.
The Legislature has an opportunity to fix several problems that would benefit both small-business owners and injured workers. The system must allow for appropriate access to the courts when an injured worker's benefits are wrongfully denied. Maintaining a reasonable standard for attorney fees is the only remedy that will ensure this access for injured workers.
While there is still work to be done, I applaud the Senate for placing a cap on attorney fees, which are paid only when benefits are wrongfully denied.
Although an injured worker must retain counsel to pursue these benefits, the cap is reasonable and will not invite a constitutional challenge. The legislation also establishes a mechanism for containing defense expenditures by insurance companies by requiring them to refund money to policyholders if defense costs exceed a certain percentage.
We also have an opportunity to streamline the process for authorizing medical treatment. Under the current system, workers are unable to have any say in their own physician, and there are significant consequences from not being able to utilize a trusted physician.
Inevitably, there is a trust gap between the worker and the designated doctor paid for by the insurance company. This isn't fair to either party and this simple fix will go a long way to reducing unnecessary claims. The Senate bill streamlines the authorization of medical treatment and will expedite how and when care is provided – avoiding the need for unnecessary litigation
There has been a great deal of discussion about the unique rate filing system that workers' compensation insurance companies enjoy here in Florida. The Senate version smartly creates a competitive ratemaking system that will allow employers to shop for affordable coverage and eliminates the longstanding single rate system, which has granted a monopoly to the National Council on Compensation Insurance (NCCI).
Florida's workers' compensation system has favored the insurance industry over employers and employees for far too long. There is much to be done to bring fairness to the system, more than the current Legislature seems willing to tackle. However, the bill being offered in the Florida Senate is a fair start and represents a far more balanced approach than the unconstitutional measure in the House.
Whatever happens, this session has put a spotlight on the many inequities in the system and we will continue to work to correct these for all of Florida's working families.
___
Mike Williams is a construction electrician from Jacksonville and serves as president of the Florida AFL-CIO, representing almost a million workers, retirees and their families across the state.