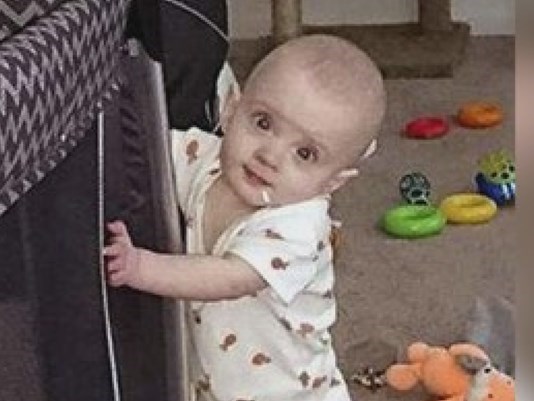 All the red flags were there.
There was a toddler with medical needs; a medically untrained, first-time foster parent with occasional problems falling behind on rent and a possible need for extra income in raising her two biological children; and multiple visits to the hospital, according to news reports and information gathered independently by FloridaPolitics.com Thursday.
However, on paper LaTamara Stackhouse Flythe met all the criteria for foster parenting. She lived in a nice suburban Tampa neighborhood and listed her income at around $70,000, according to an article by The Tampa Bay Times Thursday, which noted her earnings were a combination of child support and a salary from her employer, Children's Home Network, an "agency subcontracted by Eckerd Kids to recruit, license and support foster parents."
A Door of Hope, another Eckerd subcontractor, approved Flythe's foster parenting license. Foster parents get a minimum of $439 per month, per child, aged 5 or under in Florida. Flythe had the option to foster one more child in her home, meaning a potential four minors could have been living under her roof.
Eckerd Kids is one of the biggest so-called community-based care agencies (CBCs) contracted to do foster care and adoption business with the state of Florida. In 2012, DCF officials in Tallahassee awarded the lucrative $65.5 million annual contract to Eckerd Kids for Hillsborough County, where they claim more children die every year than in any other county in the Sunshine State. (Eckerd is headquartered in Clearwater, and when they got the Hillsborough contract they already had contracts with Pinellas and Pasco counties.)
Adrienne Drew, the spokesperson for Eckerd Kids, confirmed Thursday to FloridaPolitics.com the agency had no policy in place to flag repeated medical incidents with foster children placed in the care of foster parents, but have since instituted one.
Drew also said Gulf Coast Jewish Family & Community Services, yet another subcontractor of Eckerd Kids, was assigned to handle Aedyn's case, specifically, while he was in foster care — his case worker would've been allocated from that agency.
But now Flythe is charged with first-degree murder and aggravated child abuse in the death of toddler Aedyn Agminalis, who was removed from the home of his biological parents, Brynn and Artha Agminalis, under which Aedyn was living in below standard conditions, a Hillsborough County Sheriff's Office spokesman said.
"The CPID (child protective investigation division) worker said their living environment was in deplorable conditions," Lt. Larry McKinnon told FloridaPolitics.com Thursday. "There was feces in the crib and on the boy — it wasn't a good situation."
No one from Eckerd Kids was at the hospital the day Aedyn's life support system was shut off.
The mother, Artha, had been interviewed by the local CBS-affiliate TV news station, claiming she and her husband had decided to give Aedyn up for adoption, but that wasn't true, according to McKinnon.
"People say all kinds of things when this happens, but in this case, she can say what she wants — they (CPID) were taking the boy out of their home anyway the same day they first visited the home," he said. "They had already decided he needed to be removed."
According to the Times article, the Agminalis's admitted to child welfare investigators they were ill-equipped to care for Aedyn and requested he be taken into the foster care program.
"The charges arise from the care and feeding of their son before he was placed in state custody in September," the Times reported. "The couple, who moved to Florida from Kentucky when Aedyn was about 10 months old, had decided they weren't ready to be parents. Through an adoption agency, they had chosen Colleen Kochanek and her wife, Stephanie Norris, to adopt Aedyn."
***
But without Kochanek's or Norris's knowledge, Eckerd Kids was trying to get Aedyn's paternal grandparents to adopt him.
FloridaPolitics.com reached out to Kochanek, but a response was not immediately returned before the publishing of this article.
In December, just after Aedyn's death, the CBS-affiliate in the Tampa-St. Petersburg area, WTSP 10News, interviewed Kochanek and Norris, who had just successfully adopted a separate child and were waiting to add Aedyn to their family.
"It just seems like we were fighting them instead of them saying, 'Gosh, this is great. This little guy is going to find a permanent home,'" Kochanek, with Norris standing next to her and responding directly about Eckerd Kids, told a 10News reporter. "Why the delay? If people have already been through adoption, let's expedite that. Let's get children out of foster care as soon as possible. I'm not saying that any child is going to be harmed any minute in foster care. Sure, there's excellent foster parents out there but why delay? Why not have him with us as soon as absolute possible?"
Eckerd Kids is widely known to promote Christianity, and the fact the pair were a married lesbian couple may have played a factor in the stonewalling the couple received. Kochanek is a North Carolina Bar-certified lawyer.
David Dennis, the CEO and executive director for Eckerd Kids, is a Baptist from Oklahoma, who earned $566,151 in combined compensation and income during fiscal year 2014, according to an IRS 990 records (untaxed nonprofits are required to file one annually). The next fiscal year, 2015, he got a significant raise, pushing his combined earnings as head of Eckerd Kids, also known as Eckerd Youth Alternatives, to $708,028 — a $141,877 bump up.
Dennis has a master's degree in marriage and family counseling from Southwestern Baptist Seminary and a bachelor's degree in religion from Oklahoma Baptist University, according to the Eckerd website.
Kochanek and Norris believe Aedyn's death needs to be investigated beyond the reasons he died, primarily on why he wasn't placed into adoption sooner, they told 10News. They also want to see Aedyn's medical records from the time he went into foster care until the moment he died.
FloridaPolitics.com asked DCF why the medical records haven't yet been given to the couple yet.
Jessica Sims, a spokesperson for DCF, emailed this message about the medical records: "Regarding the prospective adoptive parents and the medical records, this was through a private adoption agency, so (they) would need to reach out to that entity on their processes. There are also likely HIPAA considerations in a situation related to the release of medical records.
"In general, there may often be more than one permanency plan being sought for a child to ensure permanency is achieved as soon as possible. This is called concurrent case planning. Additionally, there may also be more than one prospective adoptive parent(s) being reviewed as a placement option at one time, especially individuals related to the child."
***
In four of the last six years, Hillsborough County has led the state in the number of children removed from their homes. In Hillsborough, DCF does not lead child welfare investigations — the sheriff's office does.
The idea of sheriff's offices taking over from DCF began as an experiment in the 1990s in Manatee County and spread to three other Tampa Bay-area counties, to include Pasco, Pinellas and, of course, Hillsborough. Only six counties in the state let the sheriff's offices handle what would normally be DCF-led investigations.
The other two counties are Seminole and Broward out of the six — six counties out of 67 in the state.
However, in Hillsborough County by the end of the 2016 fiscal year, "investigators with the Hillsborough County Sheriff's Office removed 1,672 children, the highest number in more than 10 years. That's almost 450 more than Miami-Dade County, home to roughly 1.3 million more people than Hillsborough," according to a Tampa Bay Times article from August 2016.
The article went on: "For some, the numbers suggest that the county at times removes children unnecessarily. Others speculate that Hillsborough's large low-income population, scattered over urban and rural areas, makes it difficult to help with social services. Whatever the reason, the result is an overburdened child welfare system.
"Almost 40 children ended up sleeping in offices and other make-do accommodations over a three-month period this spring and summer because state contractor Eckerd Kids could not place them in foster homes."
Hillsborough's Child Protective Investigation Division is comprised of more than 70 civil investigators, not sworn law enforcement deputies. They only take a 12-week training course and then additional on-the-job training to get certified by DCF, then they are granted the power to separate children from their biological parents at their discretion.
The Times article from 2016 also noted Eckerd Kids sets a mediocre goal of "getting 60 percent of children returned to their families or placed permanently with foster parents within one year of removal."
Over a 12-month period ending in June 2016, the Times noted, Eckerd "failed to meet that goal even once and in May and June also failed to meet the state target of permanently placing 40.5 percent of children within one year."
FloridaPolitics.com asked Eckerd about these goal percentage failures, but they were unable to answer in time for the publishing of this article.
In Aedyn's case, both his biological parents and foster parent failed him.
DCF Secretary Mike Carroll responded a request for comment by FloridaPolitics.com, issuing a statement.
"Quality foster parents are essential to our work in helping vulnerable children begin to heal in a safe environment," Carroll said. "Because we place such sacred trust in them, each one must pass a background screening and home study, as well as go through specific training. There was nothing in Ms. Flythe's background that indicated she could be a threat to any child placed in her care.
"We ask individuals and families all across the state to step up and become foster parents. We trust them to help us care for these children and that makes it even more devastating when one is accused of hurting the very child they were charged to protect."