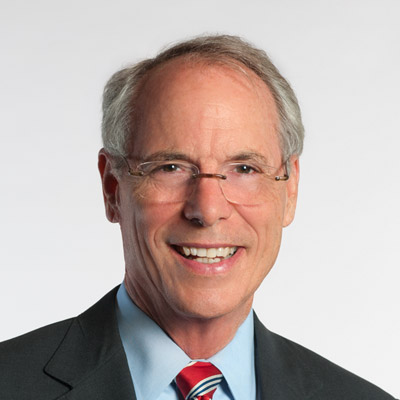 Not surprisingly, Donald Trump hasn't been too keen on hiring those associated with the "Never Trump" movement of conservative policy who surfaced in last year's presidential campaign.
The most glaring example of this is the case of former State Department official Elliott Abrams. A meeting between the two last month reportedly went well, according to CNN. Ultimately, though, Trump opted not to hire Abrams for the Deputy Secretary of State position once he learned that Abrams criticized him during his White House run.
With the in mind, might strong criticism of the President during the campaign turn off Rick Scott, a close ally of Trump's, specifically when it comes to naming a new Chief Financial Officer?
While there have been a host of names floated as possible contenders (including state Senators Jack Latvala, Jeff Brandes, Tom Lee and Lizbeth Benacquisto, state Rep. Jim Boyd, former interim head of Citizens Property Insurance Tom Grady, Jacksonville Mayor Lenny Curry, former Speaker of the House Will Weatherford, and Lt. Gov. Carlos Lopez-Cantera), Pat Neal, the Manatee County real estate developer and former state lawmaker, is being looked at by many as the top choice to succeed Jeff Atwater.
Atwater announced last month that he would step down as CFO to serve as Vice President for Strategic Initiatives and Chief Financial Officer at Florida Atlantic University at the end of the Florida Legislature's regular session in May.
Neal announced last June that he would not be a candidate for the CFO position in 2018, telling the Sarasota Herald-Tribune that he was "dispirited with what I see every morning having to do with the Trump campaign."
He went on to tell reporter Zac Anderson that he viewed Trump as an incredibly "vulgar" candidate  who "is leading our party off a cliff."
Neal later told the Times' Adam Smith: "I, Pat Neal, have never had a bankruptcy, never had a bank default. When you sign a note of bonds, or sell stock with investors the right thing to do is pay them back. Not only did he lose money for people he borrowed from, but for a period there he lost money for his investors, particularly in the casino deals. That isn't the way you do it, and I would not say he is a credit to the real estate industry."
When asked to comment, a spokesperson for Scott simply sent the same statement that Scott said when Atwater announced he would be leaving the CFO spot last month.  It was filled with effusive praise for the Palm Beach County Republican, with Scott adding, "The role of the CFO is incredibly important to our state, and I will begin the process to appoint someone to serve Florida families."
It should be noted that not everyone who has had critical words for Trump has been banned from working with him in his new administration.
Take Rick Perry, Bush's Secretary of Energy.
On the campaign trail, the former Texas Governor called Trump a "cancer on conservatism," before ultimately endorsing Trump for president calling the the New York City real estate magnate "one of the most talented people who has ever run for the president I have ever seen."