It's like a Montague-Capulet marriage in Tallahassee's PR world.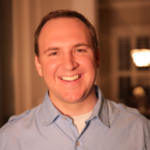 Chris Cate has joined Salter>Mitchell, the public relations firm has announced.
Firm president April Salter was communications director to the late Democratic Gov. Lawton Chiles and was once appointed by President Bill Clinton to serve on the White House Conference on Tourism and Travel.
Cate has served as spokesman for a succession of Republicans: then-Gov. Charlie Crist, state Chief Financial Officer Jeff Atwater, and Florida Secretaries of State Kurt Browning and Ken Detzner.
He also was spokesman for the Department of Environmental Protection, Department of Transportation, and the Agency for Workforce Innovation.
"We are very excited to have Chris join our team and enhance our ability to engage the public and community leaders," Salter said in a press release. "His expertise will help us better serve our clients' needs at the local, state and national level."
Cate becomes senior public affairs director for the firm. In his portfolio: the Weyerhaeuser paper and lumber company, Bank of America, Verizon, and Nestlé Waters.
He moves from Tallahassee's 180 Communications, where he was vice president of corporate communications.
Cate received an undergraduate communications degree from Auburn University and a graduate degree in American politics and policy from Florida State University.