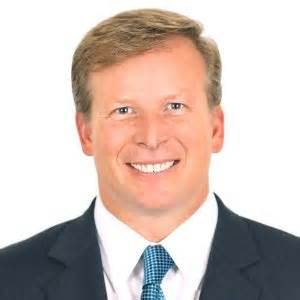 Chris Hart IV, who stepped down after less than three months as CEO of Enterprise Florida (EFI), has taken a post as Executive Vice President of Florida TaxWatch, the organization announced Thursday.
"We are thrilled to welcome Chris as part of the Florida TaxWatch family as a key part of our leadership team," TaxWatch President and CEO Dominic M. Calabro said in a statement.
"He will be at the center of efforts to ensure that the nonpartisan, nonprofit taxpayer research institute builds upon its successes while increasing the organization's resources, capabilities, brand awareness and strategic importance as the most timely, relevant, comprehensive and utilized taxpayer research institute throughout the state of Florida," he added.
Hart quit Enterprise Florida in early March, after officially coming on board that January, citing a lack of "common vision" with Gov. Rick Scott. 
"I've come to realize that Gov. Scott and I do not share a common vision or understanding for how Enterprise Florida can best provide value within his administration," he wrote in his resignation letter. "This difference of opinion is of such a critical nature that I no longer believe I can be effective in my position."
Hart previously was president and CEO of CareerSource Florida.
"It is odd that Chris Hart never shared any differences of opinion or vision with the Governor until we first read that he had them in his resignation letter," Jackie Schutz, then a spokeswoman for the governor, said in a statement. "The future of EFI and its role in creating more jobs in Florida as we compete with other states is more important than one person's sudden change of opinion or position, no matter how surprising."
Hart also has been Interim Director of the now-defunct Governor's Office of Tourism, Trade and Economic Development under both Scott and Gov. Charlie Crist. He was appointed by Crist in 2010 to chair the Governor's Gulf Oil Spill Economic Recovery Task Force, responsible for coordinating state efforts in response to the Deepwater Horizon spill.
He also served in the House of Representatives for two terms and co-founded a small business, the release said. Hart is co-founder of The Hare & The Hart, serves on various boards and is Senior Warden at St. Peter's Anglican Church.
Hart received an MBA from the University of South Florida and an undergraduate degree in political science from Florida State University. He and his wife Amy reside in Tallahassee and have two adult children.
"I'm extremely excited to be part of an organization of the caliber and prestige of Florida TaxWatch," Hart said in a statement.
"It is an excellent opportunity for me and I look forward to working with Dominic, Robert Weissert, the organization's outstanding volunteer leadership and the strong team here as we work together to strengthen our abilities to provide Florida's taxpayers and policymakers with top-notch, independent research that makes the Sunshine State the best place to live, work and play."