Dean Izzo, the Department of Economic Opportunity's chief of staff, is leaving the state's jobs agency for a post at Capital City Consulting, the firm announced Wednesday.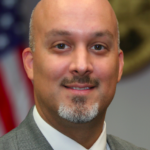 Izzo, who also has been chief financial officer and chief information officer for DEO, begins Jan. 30. He had been with the agency since its creation in 2011.
"Dean will be a true asset to our current and future clients seeking partnership with the state and we are excited for him to join our growing team," said Nick Iarossi, a partner at the firm.
Added Izzo in a statement: "Capital City Consulting is second to none for government relations in Florida. I look forward to using my dynamic experience, relationships and knowledge of the executive branch to work on behalf of our clients."
He previously was director of real estate for the Florida Department of Management Services, "where he oversaw approximately 55 million square feet of commercial property, managed the state's construction management and leasing program, and provided strategic and technical management of Florida's real estate holdings and assets," the release said.
Izzo also has been vice president of operations in the retail banking division at JP Morgan Chase Bank, a consultant and project manager at IBM, and chief information officer at the now-defunct Florida Department of Community Affairs, according to the release.
He received his undergraduate degree in real estate and finance from Georgia State University, and has Florida Certified Contract Negotiator Certification as well as Project Management Professional Certification from the Project Management Institute.
Izzo will continue to live in Tallahassee with his wife and children.