Veteran government relations consultant Erik Kirk has joined PooleMcKinley, a government and business consulting firm.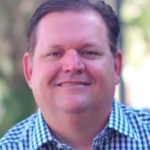 "Erik has gained the respect of all those he has worked with through the years, whether they be his colleagues or his clients," Will McKinley said. "He is well-known for delivering an unmatched level of service and providing in-depth insight to clients seeking expanded relationships with Florida government."
He founded his own company, Kirk Consulting Group, in 2003, specializing in agency operations.
"Having built a successful career in this process, Erik will add to and strengthen our diverse team," Van Poole said.
Kirk, a lifelong Floridian and the son of former Florida Gov. Claude Kirk Jr., grew up in politics and began his government relations career early. While still in college, he was assistant to former Supreme Court Justice Wade Hopping and in subsequent years at the Republican Party of Florida.
"I look forward to working with the team at PooleMcKinley and continuing the high measure of service to our clients," Kirk said. "Our goal will be to provide them with the best counsel year-round and chiefly during what is turning out to be a very busy 2017 legislative Session."