Peebles & Smith is now Peebles Smith & Matthews.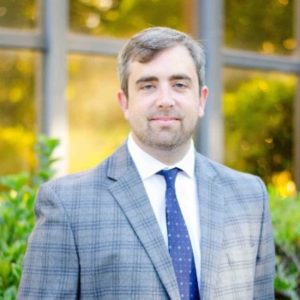 The firm announced Monday that Ryan Matthews, who most recently served as the interim secretary of the Florida Department of Environmental Protection, has joined as a principal.
Peebles and Smith is a well-regarded boutique lobbying firm whose list of clients heavily tilted toward local government clients. On the roster include  the cities of Cape Coral, Gainesville, Kissimmee, Orlando, Tallahassee, Tampa and Winter Park.
Few Capitol insiders are considered as expert on municipal issues like Peebles and Smith.
"Ryan's government background, both at the DEP and the Florida League of Cities, make him an ideal addition to the firm," said Bill Peebles, founding principal and managing partner. "One of the primary reasons we are changing the name of the firm to Peebles, Smith & Matthews is to ensure our clients know they will be represented by each of our unique talents and skill sets.
Gov. Rick Scott appointed Matthews as interim DEP Secretary earlier this year. He served in that role until Noah Valenstein, the state's new DEP Secretary took over the helm at the DEP.
Prior to being named interim secretary, Matthews held several other positions at the state's environmental agency, including deputy secretary of regulatory programs and director of the Office of Water Policy.
Prior to joining the DEP, Matthews was the assistant legislative director and member of the Office of General Counsel at the Florida League of Cities.
Matthews received his bachelor's degree from the University of Florida, a juris doctorate degree from Florida Coastal School of Law, and a master of laws in environmental law from the University of Denver.