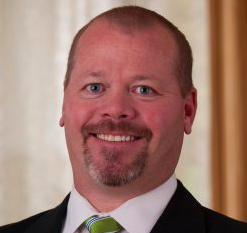 VISIT FLORIDA's CEO could receive more than $300,000 in salary and performance pay as part of his severance package.
The Naples Daily News reported Wednesday that Will Seccombe, the outgoing head of the state's tourism agency, could receive over $326,000 in salary and performance pay if that deal is approved.
Later Wednesday, the agency's executive committee authorized board chair William Talbert to negotiate a "transition plan" with Seccombe. He'll report back to the full board at its Jan. 10 meeting.
Talbert told committee members he had spoken with Seccombe, who was "amenable to negotiation," though he asked for additional authority to consult with lawyers if needed. Authority to hire and fire the CEO lies with the board, not the executive committee.
Gov. Rick Scott last week called on Seccombe to resign in the wake of a controversy involving a once-secret $1 million contract with rapper Pitbull.
The rapper released his contract last week, after House Speaker Richard Corcoran sued to get the documents released.
While the suit was ultimately dropped, Seccombe fired two of his top executives — Chief Operating Officer Vangie McCorvey and Chief Marketing Officer Paul Phipps — over the incident.
Hours later, Scott called for Seccombe's resignation.
Seccombe's contract includes a severance package that would pay out a lump sum equal to 18 months' pay, according to the Daily News. He currently has an annual salary of $293,000.
The Daily News also reported he would also be eligible for performance pay, equal to 40 percent of the salary he collected in the current fiscal year. He would also continue to receive health benefits for 18 months following his departure.