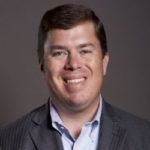 Gov. Rick Scott has named Mike Griffin, a well-regarded local leader and current chair of the Greater Tampa Chamber of Commerce, to the Tampa Port Authority.
While announcing Griffin's appointment, Scott took a shot at the agency over reports of excessive spending.
"Recently, I was concerned to see media reports detailing wasteful spending by the executives at Port Tampa Bay," Scott said in a statement Tuesday. "The actions detailed in these reports should serve as a reminder of the importance of the oversight every appointee is charged with providing.
"I look forward to the Tampa Port Authority Governing Board reviewing policies to prevent wasteful spending by employees."
This summer, WFTS-ABC 28 reported that over the past three years Port Tampa Bay's CEO Paul Anderson and seven top aides had spent more than $870,000 on Port Tampa Bay credit cards.
Spending included more than $30,000 in golf club memberships as well as on outings at TPC Tampa Bay and Cheval Golf Club.
The report also accused the executives of charging thousands for Tampa Bay Lightning season tickets, with another $44,551.61 in related expenses at Amalie Arena.
Following a public records request, WFTS reported that former executive Ed Miyagishima, who resigned two days after the first investigative report, was forced to reimburse more than $11,000 in unexplained charges on dinners, bar tabs, flowers and more.
Blasting spending at the Port, House Speaker Richard Corcoran is calling for a state investigation, WFTS reported Friday.
Scott has full confidence in Griffin, saying he will do a "great job on the Tampa Port Authority and will work with the entire board to be good stewards of taxpayer dollars."
"Mike has committed to conducting a full analysis of prior and future expenditures by the Port," the governor added. "We know that the Board is focused on reviewing policies that concentrate on its core mission of serving as one of the state's major economic and trade drivers."
In a statement Tuesday night, Anderson pushed back.
"Although we are currently reviewing all Port Tampa Bay expense policies," he said, "I believe there is a misperception about the integrity of how we spend Port Tampa Bay dollars."
"I look forward to the opportunity to provide a detailed explanation of our budget and illustrate how our investments have vastly improved the economic landscape in the Tampa Bay area," Anderson added. "We are excited to work with Mr. Griffin and welcome him to the Port Tampa Bay family."
Griffin, 36, has also served as a senior managing director for Savills Study Occupier Services, a real estate services corporation.
A 2003 graduate of the University of South Florida, Griffin served two-terms as its student body president. He is a charter member of the USF board of trustees and a member of its Hall of Fame.
Griffin will continue to serve as chair of the Tampa Chamber until December; he is also rumored to be considering a run for the Hillsborough County Commission in 2018.
Griffin fills a vacant seat at the Port and is subject to Florida Senate confirmation.