A federal court's ruling this week in Kansas has bolstered Florida's lawsuit against the feds over U.S. savings bonds it holds as unclaimed property.
In 2016, then-Chief Financial Officer Jeff Atwater sued the feds for over $1 billion — the amount of all the bonds he held as unclaimed property.
He said the U.S. Treasury refused to make good on those bonds; current CFO Jimmy Patronis this week added it "has prevented (us) from securing full access to the bonds or owner information so that we could attempt to inform original owners."
It isn't just a Florida problem—it's nationwide, with an estimated $19 billion in savings bonds being unclaimed.
In his weekly newsletter, Patronis said a judge of the U.S. Court of Federal Claims, which adjudicates demands for payment from the federal government, "denied the federal government's attempts to dismiss" a similar case in Kansas.
"In that ruling, the court also found that the Treasury had breached its contractual obligations with Kansas, and ordered the Treasury to give the state the information it needed to further its demands for Kansas bonds," he said.
"It's a victory for Kansas and for Florida because the ruling addressed several of the same arguments that we have made, and it allows us to finally move forward," Patronis added.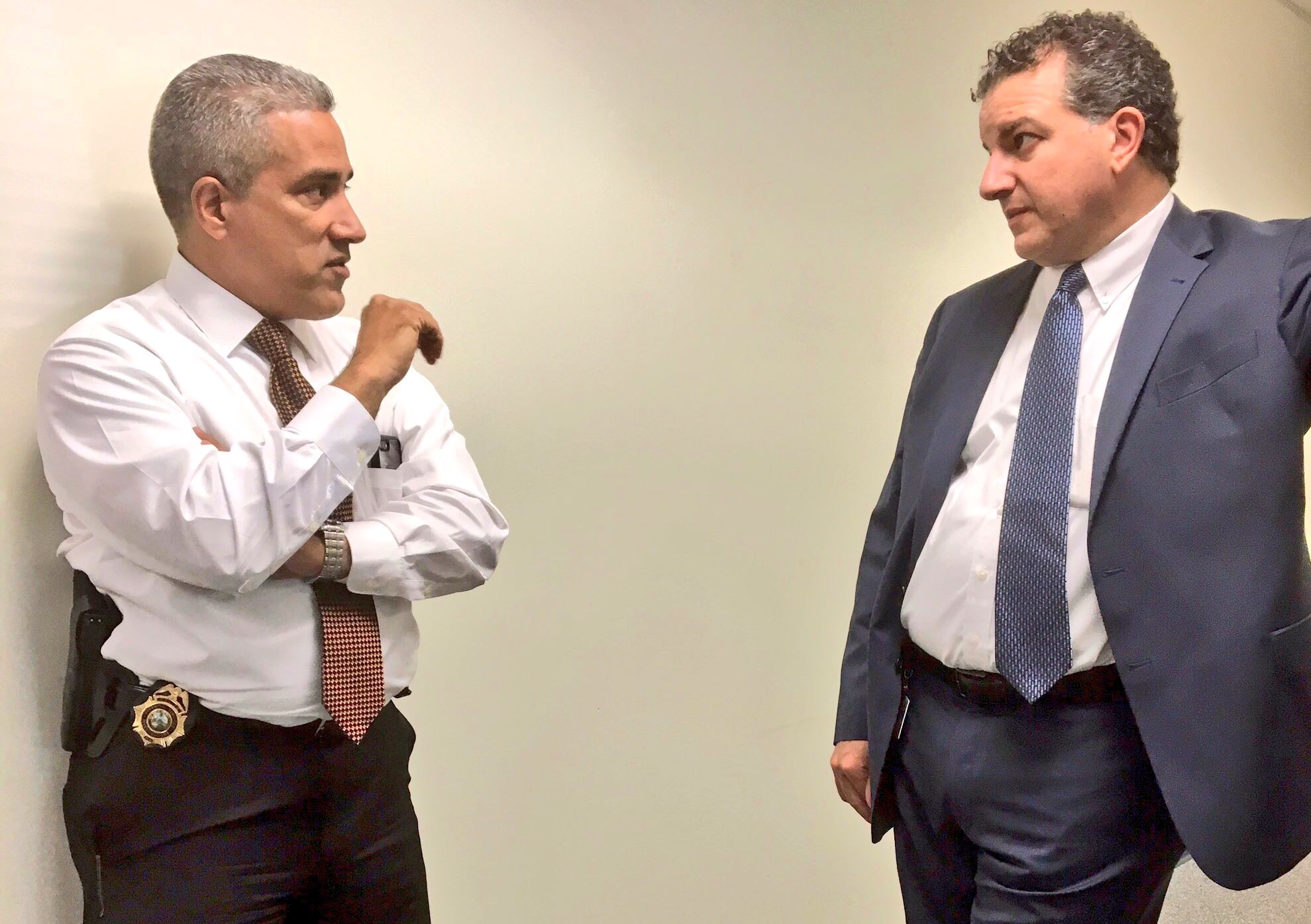 The Department of Financial Services, which Patronis leads, did notch a victory earlier this year when the Treasury agreed to redeem just over 1,000 bonds, worth a little more than half a million dollars, excluding accrued interest.
The original complaint said the state is holding thousands of "unclaimed, matured savings bonds that were originally registered to individuals with last-known addresses in the State of Florida." Some of the bonds date back to the 1930s.
"However, even though the state of Florida now has title to these bonds, the federal government has refused to redeem their value, preventing Florida … from working to return the funds back into the hands of the rightful owners," it said.
In 2015, lawmakers passed a measure, signed by Gov. Rick Scott, that allows the state to take ownership of unclaimed saving bonds, though "the original bond owner may still recover the bond proceeds," according to a bill summary.
"Know that while it will take time, as does everything involving our federal government, we won't stop fighting for our fellow Floridians," Patronis said in the newsletter. "As the case continues, I encourage you to look in your files and in your family's files for bonds that may have been purchased years ago. The money is yours, and you should have it."
Coming up, the usual assortment of tidbits, leftovers and not-ready-for-prime-time moments by Jenna Buzzacco-Foerster, Jim Rosica, Peter Schorsch and Andrew Wilson.
The "Takeaway 5" — the Top 5 stories from the week that was:
Ticket masters — Drivers, beware: More speeding tickets could be coming your way. Maj. Mark Welch, a top official with the Florida Highway Patrol, told troopers under his command that they weren't writing enough speeding tickets. In an email recently, Welch said the patrol would like to see "two citations each hour." Welch said the number wasn't a quota, but asked troopers to "support this important initiative." That request left at least one state lawmaker miffed. Sen. Jeff Brandes, who serves as chairman of the Senate's Transportation, Tourism and Economic Development Appropriations Subcommittee, said the Legislature should be concerned about the FHP memo, and said quotas aren't something he could support. "That is against everything the Florida Highway Patrol should be doing," he told the Times/Herald Tallahassee Bureau. "The FHP is about safety. It's not about meeting quotas."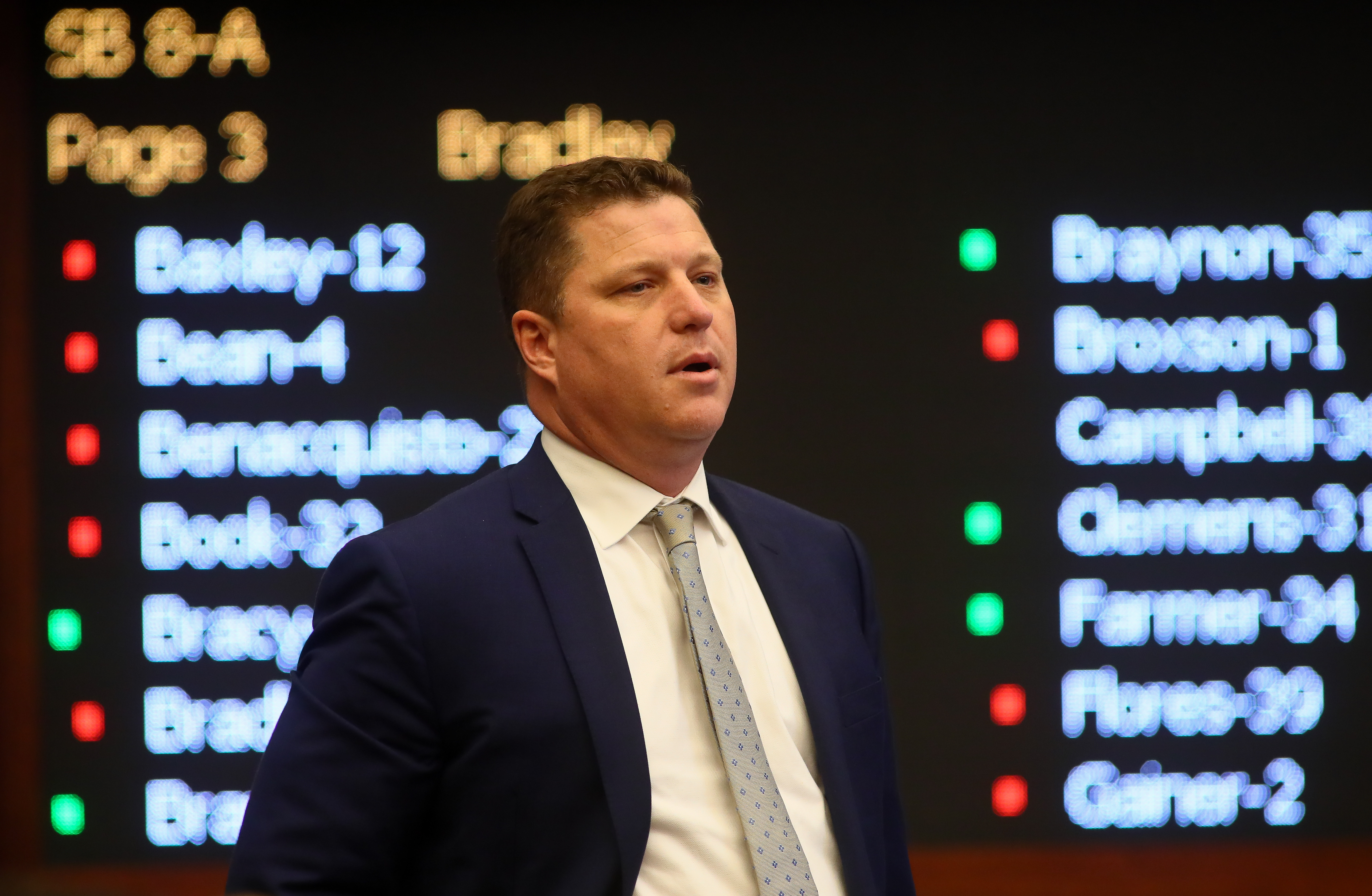 Cleared — A Leon County grand jury cleared Tallahassee Mayor (and 2018 Democratic gubernatorial hopeful) Andrew Gillum in his office's use of city-funded software, which was used to send politically tinged emails to constituents. The grand jury found Gillum never personally used the software from NGP VAN, which provides technology to Democratic campaigns. It also found his chief of staff, not the mayor, ordered the payment of $5,000 in city funds for the software. That's good news for Gillum's gubernatorial bid because the issue has hung over his campaign since its early days. But it's unlikely that's the last Floridians will hear of the issue. The grand jury called three emails about political events questionable, and Evan Power, the chairman of the Leon County Republican Party, told Sunshine State News he planned to request the full investigation report with the intent of filing a complaint with the Florida Ethics Commission.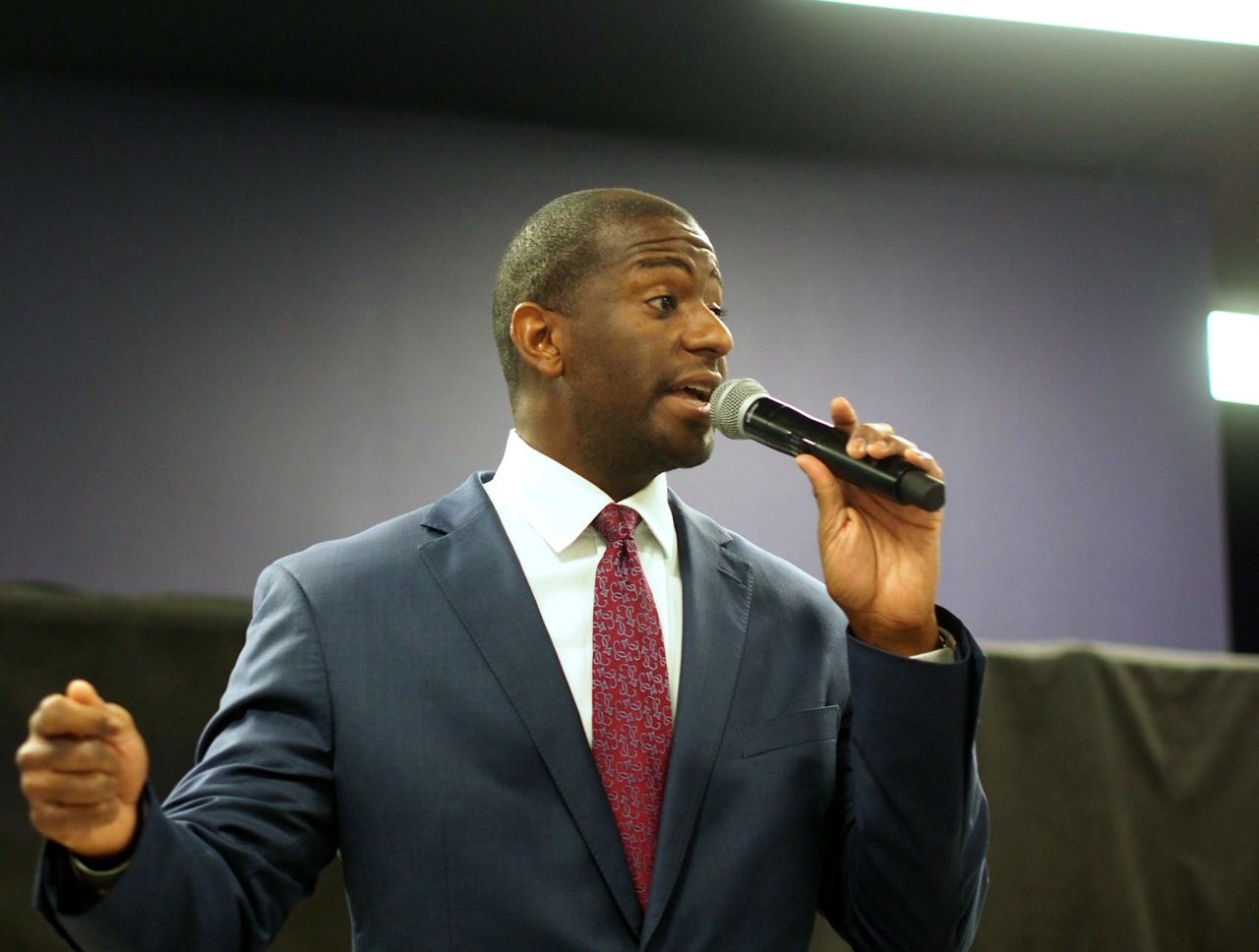 Crisis under a microscope — As the opioid crisis continues to grow in Florida, and nationwide, Florida lawmakers allowed more than $20 million in federal money – which was used for services like beds in crisis units, detox and residential drug treatment programs – to expire. The loss of the federal dollars came as a shock to several state lawmakers, many who said they were unaware they would be losing millions of dollars for frontline services. The news came as Sen. Jack Latvala, the chairman of the Senate Appropriations Committee (and now 2018 GOP gubernatorial hopeful), held a roundtable in Palm Beach County to discuss the opioid crisis. Latvala said he hoped to work to restore funding, and indicated he thought Florida needed more beds for treatment. But opioid abuse isn't just an issue in the Sunshine State. Former Gov. Jeb Bush, Dr. Mehmet Oz and other advocates penned an op-ed calling on President Donald Trump to take action. Trump appeared to heed those calls, declaring it a national emergency Thursday and saying the nation will "spend a lot of time, a lot of effort and a lot of money on the opioid crisis."
Education text-gate — A wide-sweeping education bill (HB 7069) might be the law of the land, but the controversy surrounding its passage and eventual signing doesn't seem to be going away. Text messages obtained by POLTICO Florida revealed last week the behind-the-scenes drama as lawmakers sprinted toward the end of session. And this week, there was another chapter in the unfolding drama over the legislation, which could benefit charter schools. According to the text messages, Sen. Latvala appears to have talked with Democratic Sen. Gary Farmer about a plan to sink the bill. Farmer was a staunch opponent of the measure, and filed a series of amendments that would have cut funding to the bill. They all failed.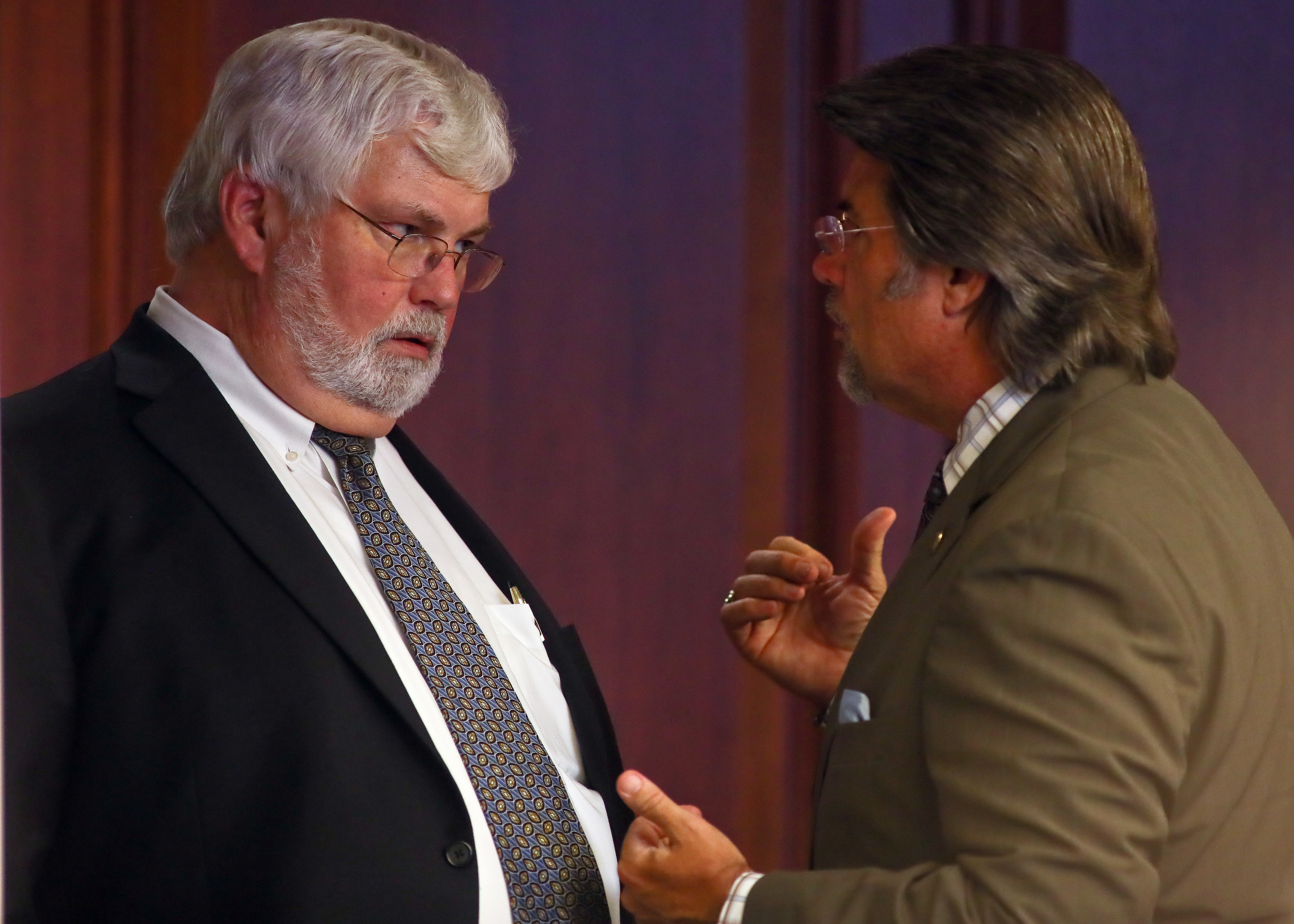 Give 'em more — Agriculture Commissioner (and 2018 GOP gubernatorial hopeful) Adam Putnam said this week he was "pretty disappointed" that funding for Florida Forever was zeroed out, and said $50 million a year might not be enough going forward. Putnam said he wasn't ready to put a number to how much he'd suggest, but said it would be significantly higher than $50 million to "accomplish what we want to accomplish, to have connected corridors in Florida, and protect the things and serve the things that make Florida Florida." Putnam talked about the state's land buying programs during the Florida Chamber Foundation's 2017 Military Defense and Veterans Opportunity Summit. The Bartow Republican also used his speech to talk up his efforts to support of the military and veterans, including waiving application fees for veterans and military personnel for concealed weapons permits.
Farewell to Ashley Spicola
Ashley Spicola, the education policy coordinator for Gov. Scott, tendered her resignation effective Friday.
She did not mention where she was going in her letter, dated Aug. 1.
"Thank you so much for seven years of excellent work in your office," wrote Spicola, wife of William Spicola, formerly Scott's general counsel and now lawyer for the Constitution Revision Commission.
She called it "professionally (and) personally rewarding knowing that my work has in part helped make Florida a better place to get a job, raise a family, and pursue the American dream"—echoing language that Scott often uses.
"Gov. Scott appreciates Ashley's years of service and wishes her the best in her next endeavor," spokeswoman Kerri Wyland said.
Hukill will 'try again' on financial literacy
Dorothy Hukill will once more push for a "financial literacy" requirement for the state's high schoolers in the upcoming 2018 Session.
Hukill, a Republican state senator from Port Orange, filed a bill (SB 88) this week to replace a half-credit in electives with a half-credit of "personal financial literacy instruction." It would apply to high school students who start in 2018-19.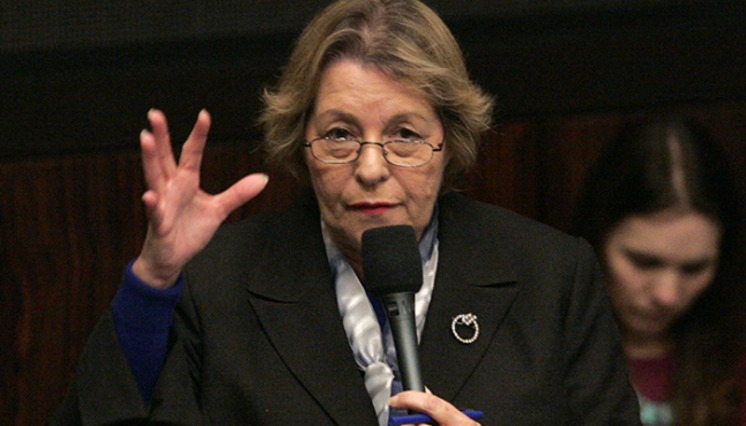 A similar bill passed the Senate unanimously last year, and her colleagues named it the "Dorothy L. Hukill Financial Literacy Education Act" in her honor. She missed the 2017 Legislative Session while she recovered from cancer treatment.
This year's bill was sent to the House, where it died in messages.
"If at first you don't succeed, try, try again," she joked in a phone interview. "But seriously, this bill will help so many students succeed and achieve economic security and independence."
VISIT FLORIDA on the move
Agency CEO Ken Lawson this week announced the "first round of cooperative marketing programs for our partners" in a post on "Sunshine Matters," its official blog.
"The co-op marketing programs are designed to allow any partner to buy into a larger VISIT FLORIDA marketing campaign and promote their specific destination (to) allow a business of any size to reach a larger audience," he wrote.
Lawson has been touring the state, trying to mend relations with local tourism boards after the public-private tourism marketing agency's bruising budget battle this year.
The programs include opportunities for international, social media, trade meetings and events, and other kinds of marketing.
In coming weeks, Lawson said he will roll out "more international programs, media opportunities focused on impulse getaways and winter sun seekers, and new ventures with Air Canada, Allegiant Airlines, JetBlue, Google, Expedia and Pandora."
"We are working every day with over 12,000 industry businesses to aggressively market our state and reach our goal of 120 million visitors this year," he wrote. "Together, we will fulfill our mission of making Florida the number one global destination."
DCF asks feds for $6 million to fight opioid epidemic
The Florida Department of Children and Families applied for a federal grant this week that would give them up to $6 million to help combat prescription drug and opioid addiction in Florida.
The money would be used to wean users off the highly addictive drugs through medication-assisted treatment, or MAT. If awarded, the state would get $2 million a year for up to 3 years.
"We are committed to using every available tool to help those in need as we continue to aggressively fight the national opioid epidemic in Florida," said DCF Secretary Mike Carroll. "This grant will provide critical funding to obtain additional resources which provide further support to communities in need of vital treatment for individuals and families."
Florida is one of 17 states eligible for the Substance Abuse and Mental Health Services Administration (SAMHSA) grant, which will be awarded to up to five states in the fall.
FAC honors Sean Shaw for defending home rule
Rep. Sean Shaw is a champion, at least according to the Florida Association of Counties.
FAC said the Tampa Democrat was named a 2017 County Champion for "his deep commitment to protecting home rule and dedication to working with local officials on their issues."
The first-term lawmaker and former Florida insurance consumer advocate said he was "deeply grateful" for the award and will continue the fight to keep government local in the 2018 legislative session.
"I truly believe in the concept of the best government being that which is closest to the people," Shaw said. "Rather than more top-down edicts from Tallahassee that may not address the individual needs of a certain community, we must listen to our local officials who are best positioned to have the strongest grasp of the issues facing their constituents."
Scott credits tax cuts for high consumer confidence
Gov. Scott said Florida's economic and job growth are being reflected in home prices and consumer confidence, which hit a 15-year high last month.
"I am proud to announce that Florida's consumer confidence and housing market continues to strengthen, which is another positive outcome of our focus on making Florida the number one location for job creators and families to succeed," he said.
Scott credited tax cuts and slashed regulations for the growth, and said the Florida Job Growth Grant Fund – an $85 million bucket of money under his direct control – gives Florida "the resources needed to grow more jobs for families across the state.
A UF survey pegged consumer confidence at 97.7 in July, mainly due to a stronger job market in the first half of the year, while the median sales price for single-family existing homes has risen $20,000 year-over-year to $245,000.
40 springs projects to receive funding as part of 2017-18 budget
Forty projects … $50 million in funding.
Gov. Scott this week highlighted the 40 springs projects the Florida Department of Environmental Protection and the state's water management districts identified to receive the $50 million included in the state's fiscal 2017-18 budget.
The money, which was included in Scott's initial budget proposal and OK'd by the Legislature, will be used to help improve water quality, recharge water flow and protect habitat in Florida's spring systems.
"Florida is home to some of the most beautiful springs in the world, and protecting these natural treasures is incredibly important for our state's families, environment and economy," Scott said in a statement. "Springs protection will remain a priority so that Florida's future generations will continue to enjoy these unique natural treasures."
Scott also announced this week the launch of three new springs protection land acquisition initiatives, as part of the springs projects. The state has set aside more than $6 million to acquire land to protect Wakulla Springs, Econfina Springs and springs along the Suwannee and Santa Fe rivers.
"Our springs provide beauty, drinking water, jobs, and an identity for many communities," House Speaker Richard Corcoran said. "We will continue to fight, along with the Governor, for the protection of this distinctly Floridian natural resource."
Appointed
Scott appoints three county, circuit judges — There's a few new judges on the bench.
Gov. Scott announced this week he appointed Jamie Rutland Grosshans to the Orange County Court; Kristine Van Vorst to the Alachua County Court; and Jennifer Gabbard to the 13th Judicial Circuit Court.
Grosshans, a 38-year-old Winter Garden resident, is a sole practitioner for Plant Street Law. She previously served as an assistant state attorney for the Ninth Judicial Circuit, and received her bachelor's degree from Thomas Edison State College and her law degree from the University of Mississippi.
Grosshans fills the vacancy created by the elevation of Judge Tanya Wilson to the Ninth Judicial Circuit Court.
Van Vorst, a 40-year-old Gainesville resident, is currently a general magistrate and judicial hearing officer for the 8th Judicial Circuit. She previously served as a solo practitioner in private practice, and received both her bachelor and law degrees from the University of Florida.
Van Vorst fills a vacancy created by the elevation of Judge Susanne Wilson Bullard to the 8th Judicial Circuit Court.
Gabbard, a 45-year-old Tampa resident, currently serves as a Hillsborough County judge, and previously served as an assistant state attorney for the 13th Judicial Circuit. She received her bachelor's and law degrees from the University of Florida.
Gabbard fills a vacancy created by Judge Ashley Moody, who resigned earlier this year to run for Attorney General.
—
Scott reappoints, appoints three to hospital boards — Howard Phillips is keeping his seat.
Gov. Scott announced this week he was reappointing the 69-year-old to the Madison County Health and Hospital Board. The Madison resident is the chief financial officer of Madison County Community Bank, and was reappointed to a term ending June 30, 2019.
The governor also announced Keith Williams would be joining the Jackson County Hospital District board. Williams, a 49-year-old Marianna resident, is the owner of Keith Williams State Farm Agency. He succeeds Arthur Kimbrough, and was appointed to a term ending July 31, 2020.
The DeSoto County Hospital Board will welcome Pamela Vowels to the board, the governor announced this week. Vowels, a 53-year-old Arcadia resident, is the owner of Vowels, Inc.—McDonalds. She succeeds Lewis Ambler, and was appointed to a term ending July 1, 2019.
—
Negron taps Capps for Citizens board — Senate President Joe Negron has appointed Blake Capps to serve on the Citizens Property Insurance Board of Governors.
Capps is a graduate of the University of Florida and Mercer University of Law. He is the founding partner of Capps and Huff Roofing, now known as Capps Roofing. The Treasure Coast-based company has been family owned and operated since 1993, and operates in Martin, Palm Beach and St. Lucie counties.
"I am confident Blake will protect the rights of the nearly half-million Floridians whose homes and property are insured by Citizens," Negron said in a statement. "Blake's legal training and business experience will be an extraordinary asset to the Citizens Board of Governors as Citizens serves its customers and policyholders."
—
For the grapefruit — There's two more Floridians watching out for Florida's citrus community.
Gov. Scott announced this week Lee Bouldin and Carlos Martinez will be joining the Florida Citrus Commission. The governor also reappointed Jonathan "Ned" Hancock to the board.
Bouldin, a 62-year-old Vero Beach resident, is a citrus shipper at DNE World Fruit, and replaces Michael Garavaglia. Martinez, a 51-year-old Orlando resident, is a procurement manager at the Coca-Cola Company, and was appointed to fill a vacant seat. Both men were appointed to terms ending May 31, 2019.
Hancock, a 59-year-old Sebring resident, is owner and president of Hancock Citrus, Inc. He was reappointed to a term ending May 31, 2019.
All of the appointments are subject to confirmation.
Tech firm to create 20 new jobs in Tampa
You might call it a mini-growth spurt.
Think Anew, an information technology managed services provider, announced this week it was creating 20 new jobs in Tampa, its first location in Florida. The small business, according to the Governor's Office, considered several locations—including Mississippi—before opening shop in Florida.
"Think Anew, LLC is a great example of our pro-growth policies coming to fruition and helping Floridians find jobs," said Cissy Proctor, the executive director of the Department of Economic Opportunity. "The company will find a talented workforce in Hillsborough to fill its high-skill, high-wage STEM job openings. I am proud that Florida has created an environment ideal for business expansion and job creation."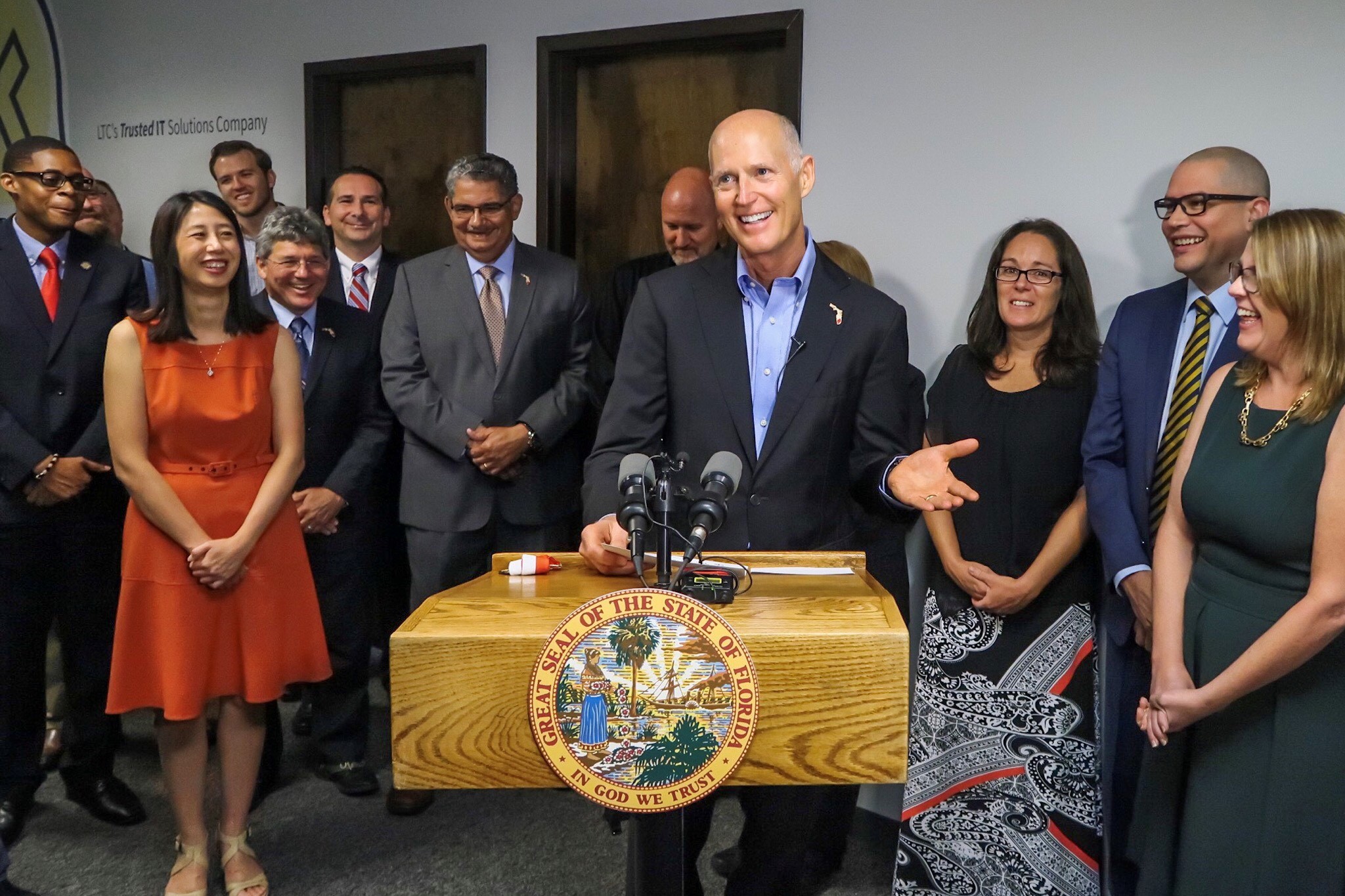 Founded in 2007, Think Anew provides information technology services that enable efficient interaction between hardware and software for the healthcare, education and government sectors. The company, according to the Governor's Office, offers full technical support services, including help desk, and wireless cloud and connectivity solutions.
"I'm proud to highlight small business Think Anew, which chose Florida as the best place to expand and create 20 new jobs for families," Scott said.
Bondi reaches settlement over nationwide data breach
Attorney General Pam Bondi announced this week she and 31 other attorneys general reached a $5.5 million settlement with Nationwide Mutual Insurance Company over an October 2012 data breach.
The data breach resulted in the loss of personal information — including Social Security numbers, drivers' license numbers and credit scoring information — belonging to nearly 1.3 million consumers. The insurance company collected the information to provide insurance quotes, and the failure to apply a security patch led to the loss of consumer's personal information.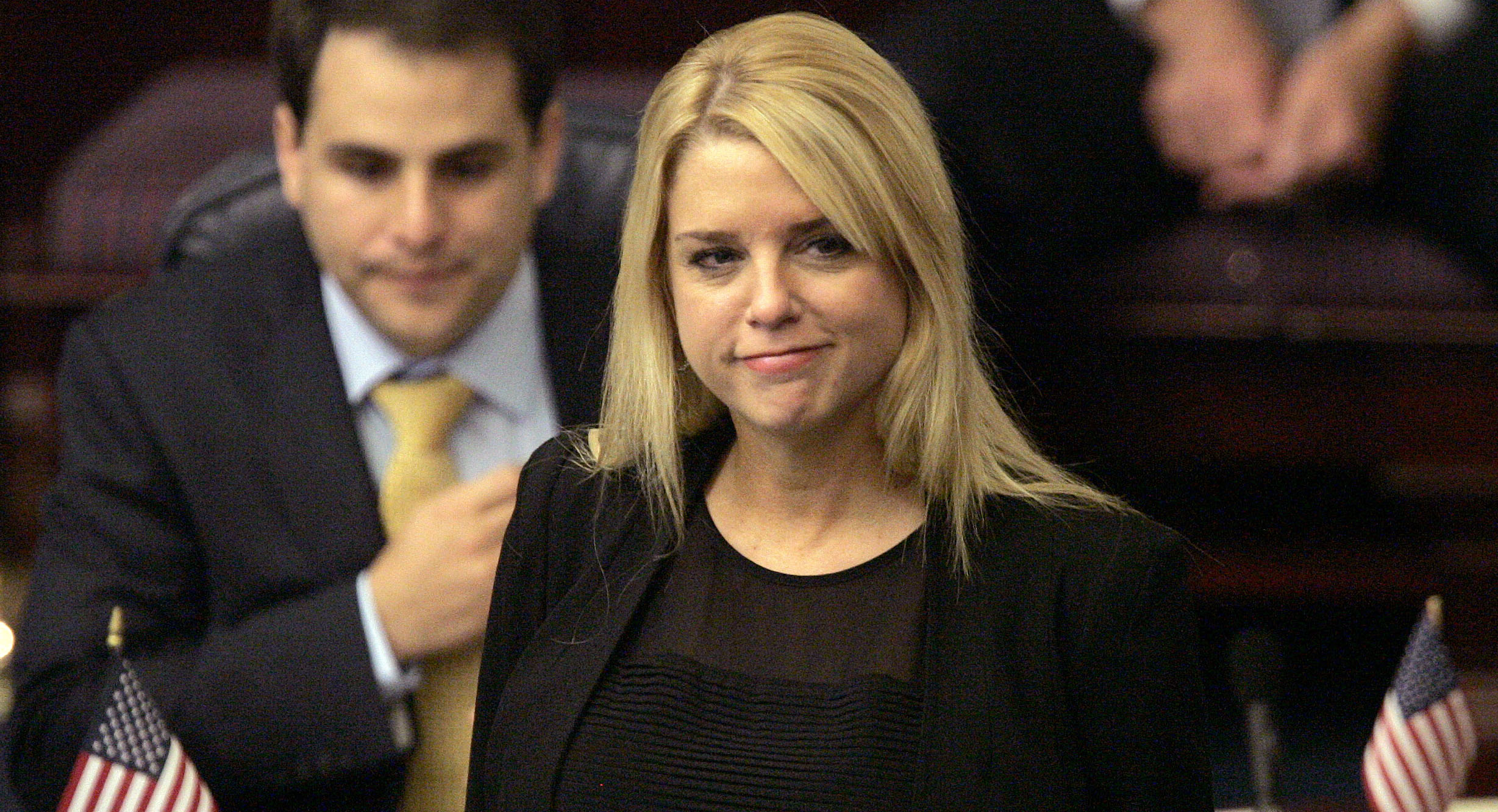 Under the settlement, Nationwide will be required to take a series of steps to update security practices and ensure the timely applications of patches and updates to security software. The company must also hire a technology officer responsible for monitoring and managing software and security updates, and supervise employees responsible for evaluating and coordinating maintenance.
According to Bondi's office, many of the consumers impacted never became insured by Nationwide, but the company retained the consumer data to more easily provide requotes at a later date. The settlement requires the company to be more transparent about data collection practices.
Florida Chamber Foundation focuses on military, vets
When it comes to Florida's future, making sure the Sunshine State remains one of the most military and veteran friendly states in the nation will be key.
And just how to achieve that was the focus of the Florida Chamber Foundation's 2017 Military Defense and Veterans Opportunity Summit at the the Renaissance Orlando at SeaWorld this week. The annual conference brought together leaders from Florida's military and defense industries, economic development experts and business leaders, and policymakers to address the challenges facing Florida in the coming years.
"Think of the millions of soldiers, sailors and airmen whose first introduction to Florida is through training here. All the pilots in Pensacola and folks who are stationed here. Folks who end up at one of our combatant commands, and they fall in love with Florida," said Agriculture Commissioner Putnam, one of the event's speakers. "They resolve that, at some point, they're going to end up back here with their families to begin the next chapter of their lives in the Sunshine State."
The day-long event included discussions about how federal discussions could impact Florida's bases; the role the business community plays in transitioning veterans from active community to the workforce; and how the military and defense community acts as an economic driver.
According to the Florida Chamber Foundation, the military and defense industries account for about 10 percent of the state's economy. The state's military and defense industries help support nearly 775,000 Florida jobs.
Other speakers included Mark Wilson, the president and CEO of the Florida Chamber of Commerce; Wayne Peacock, the president of USAA Property and Casualty Insurance Group; Kellie Jo Kilberg, the chair of the Florida Defense Alliance; and Bobby Carbonell, the executive director of Veterans Florida.
Bar to honor 'good' work
The Florida Bar seeks nominations for its annual pro bono awards, "which honor lawyers, judges, law firms and associations that have contributed extraordinary pro bono service," it said in a news release.
"Pro bono publico means 'for the public good,' and pro bono service (free legal help) is just one way that attorneys do their part to help make their communities better," the Bar said.
In 2015-16, the last year reported, Florida Bar members collectively contributed nearly $5.4 million to legal aid organizations and donated more than 1.6 million hours of free legal service.
The deadline for most nominations is Nov. 8, while nominations for the The Florida Bar Young Lawyers Division Pro Bono Service Award is Aug. 31. Nomination forms are available at http://www.floridabar.org/ProBonoAwards.
A 2018 pro bono service awards ceremony will be held at the Florida Supreme Court on Jan. 25.
Lawmakers take part in MAP Future Summit
Florida lawmakers are doing their darnedest to break the millennial stereotypes.
Senate President pro tempore Anitere Flores, Senate Democratic Leader Oscar Braynon and state Rep. Shevrin Jones recently traveled to Boston to take part in the Millennial Action Project's 2017 Future Summit.
The annual event, held at Tufts University School of Medicine, gave young state legislators a chance to network with their peers from across the country, discuss practices and strategies for bipartisan leadership, and chat with policy experts on future-focused issues.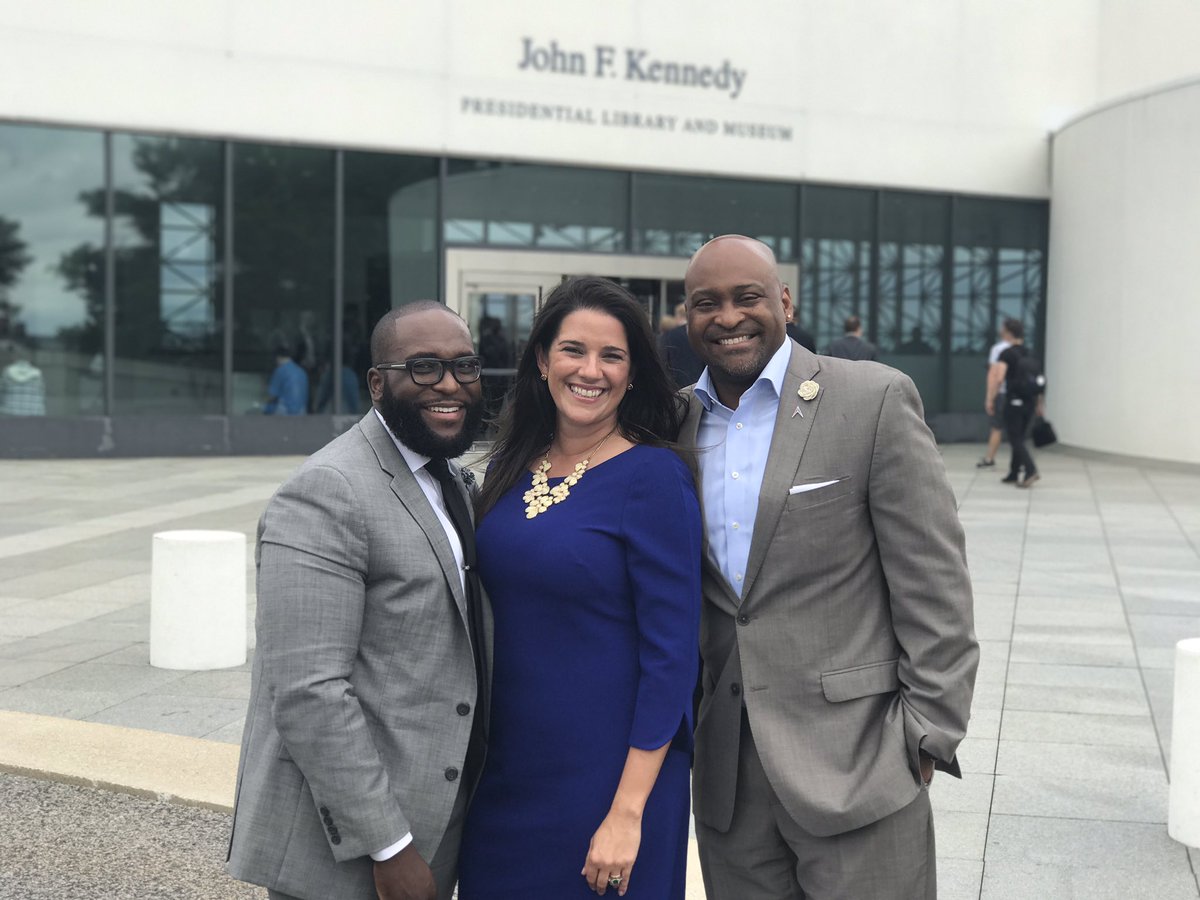 "I was honored to spend the weekend with a group of young leaders from around the country who are on the frontlines of preparing positive public policy for generations to come," Jones said in a statement. "As a member of the bipartisan Florida Future Caucus, I've seen firsthand how much we can accomplish when we focus on innovative and forward-looking solutions to the problems our state is facing. I'm exciting to build on some of the ideas we heard and apply them to Florida!"
The Florida Future Caucus was launched in April, and is made up of a bipartisan group of state lawmakers under the age of 40. Similar caucuses have been established in 18 states, including Texas and California.
Case over Florida Medicaid headed to appeals court
A legal battle over whether the state's Medicaid program has provided proper services to children with severe medical conditions is headed to appeals court, Jim Saunders with The News Service of Florida reported this week.
Attorneys for children and the Department of Justice gave notices this week that they plan to take the case to the 11th U.S. Circuit Court of Appeals in Atlanta. That comes after a federal district judge dismissed the case, siding with the state Agency for Health Care Administration and Department of Health.
The five-year battle centers around allegations the state violated the Americans with Disabilities Act, as well as other laws, by failing to provide services that allow "medically complex" children to stay in their homes and communities. The children in the case, according to the News Service of Florida, need intense medical attention because of issues like tracheotomy tubes or cerebral palsy.
Katopodis named FMA president
There's a new doctor at the helm of the Florida Medical Association.
The FMA announced this week that Dr. John Katopodis has been installed as the 141st president of the organization, and will serve during the 2017-18 year.
"Dr. Katopodis has served organized medicine and the FMA at every level, and he is a tireless advocate for Florida physicians and their patients," said FMA CEO Timothy Stapleton in a statement. "His dedicated leadership and passion for helping physicians practice medicine will further strengthen the FMA as Florida's premier voice of medicine."
Katopodis earned his medical degree from the New York University School of Medicine, and completed a fellowship in cardiology at Shands Hospital/University of Florida School of Medicine in Gainesville. He also completed a cardiology fellowship at Jackson Memorial Hospital/University of Miami School of Medicine in Miami; and interventional cardiology fellowship at the University of Michigan Medical Center in Ann Arbor.
He succeeds Dr. David Becker, who served as the 140th president from 2016-17. The Florida Medical Association also announced Dr. Corey Howard will serve as the president-elect; Dr. Ronald Giffler will serve as the vice president; Dr. Michael Patete will serve as secretary; Dr. Jason Goldman will serve as treasurer; Dr. Joshua Lenchus will serve as speaker; and Dr. Ashley Booth will serve as vice speaker during 2017-18.
Department of State celebrates 50 years of preserving history
Happy birthday, Florida Archives and History Act!
The Florida Department of State is celebrating the 50th anniversary of the Act. Signed into law in 1967 by Gov. Claude Kirk, the law created the Museum of Florida History, the Division of Historical Resources, and the State Archives of Florida.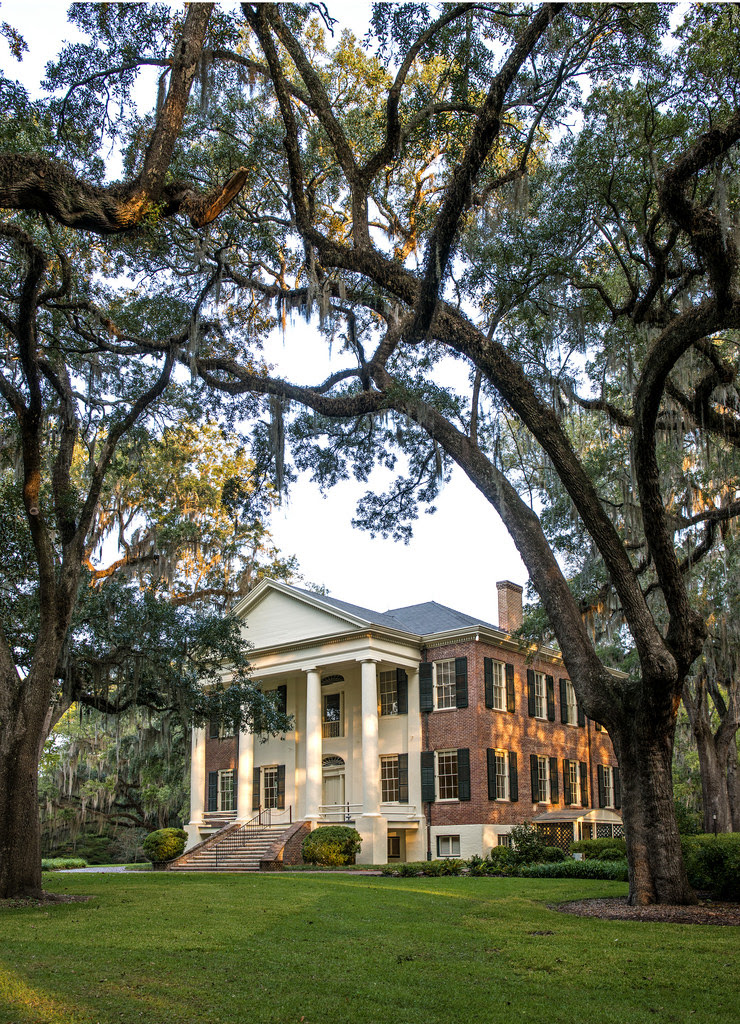 "Florida has an incredibly rich history and for the last 50 years, the Museum of Florida History, Division of Historical Resources and the State Archives of Florida have been at the very core of the department's efforts to preserve and showcase our state's past," Secretary of State Ken Detzner said. "I am thrilled to celebrate this milestone anniversary and I encourage all Floridians to join us at one of our exciting upcoming events."
The department is spending this year to host a variety of educational programs and events to celebrate history. Those events include "second Saturday" family programs at the Museum of Florida History, summer Saturday research hours, and events at The Grove Museum.
One for the record books
The Florida Fish and Wildlife Conservation Commission is adding a new category to the state's all-tackle record books.
Any whopper from the Menticirrhus family caught after June 30, 2017, can be submitted to FWC to claim the new record, just make sure to include a photo along with line or tippet samples.
If going after Kingfish isn't in the cards, FWC said there are still a couple unclaimed saltwater fishing records in the conventional tackle category and 26 vacancies in the fly-fishing category.
Visit CatchaFloridaMemory.com to learn more about breakin' a Florida record.
Now for this week's edition of Capitol Directions: