The first sentence of a Reason blog post this week got House Speaker Richard Corcoran's attention: "Mere hours after Hurricane Irma, Miami-Dade County was ticketing residents for building code violations on their wrecked properties."
The House's graphics team soon was on the case, producing an infographic based on the story, first reported by WSVN-TV.
Corcoran tweeted it with the message: "Revealed: Hours after Hurricane Irma hit, Miami-Dade County issued 857 known notices that could result in fines. Outrageous."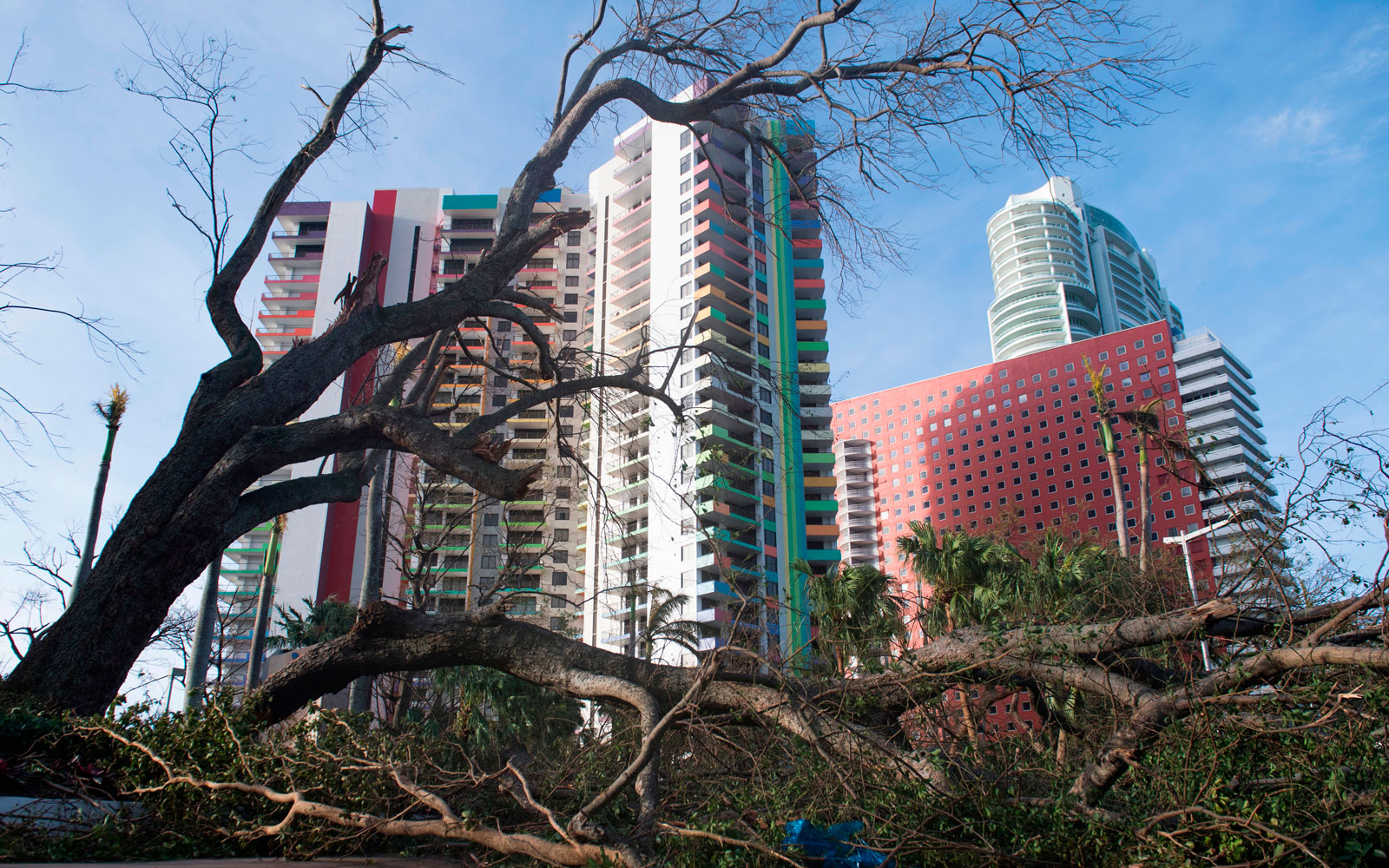 The Reason post had focused on resident Celso Perez, who "was helping his neighbors remove some fallen trees blocking their street when a county code enforcer rolled up and issued him a safety notice for having a downed fence.
" … The official told Perez that the downed fence — which encloses a pool — was a safety hazard, and that if it wasn't fixed by the time he returned, Perez would be hit with a fine. The official then hung the safety citation on the portion of Perez's fence that remained standing, leaving him and his neighbors to finish clearing the debris from their street."
The blog opined: "it's quite possible that Perez and the other people might have more pressing things to do right after a hurricane than bring their homes back up to code. You know: clearing the streets, seeking medical attention, checking in on family members, trying to find food."
The county, in a follow-up statement to Reason, defended its actions: "We were looking to advise residents of the following hazards on their properties that they may not have been aware of, but that pose a life safety threat: damaged structures that rendered them unsafe, unsecured pools with no barriers, electrical hazards (downed lines, damaged meters) and gas hazards (damaged meters).
"If any of these hazards were found, our inspectors gave out a safety notice, which is neither a notice of violation warning nor a citation. That means there is no fine attached. The safety notices given to property owners identify the hazard, steps that should be taken to correct the hazard, and who to contact for additional information."
As Perez put it: "All the stores were closed. It's not like I can go to Home Depot and find some temporary barrier."
Coming up, the usual assortment of tidbits, leftovers and not-ready-for-prime-time moments by Jim Rosica, Peter Schorsch, Scott Powers, Michael Moline and Andrew Wilson.
But first, the "Takeaway 5" — the Top 5 stories from the week that was:
Irma's effect still felt — The hurricane that ripped through the state has still left more than 30,000 homes and businesses without power at last count. Thousands of Floridians need help with insurance claims; some are still in need of food and shelter. Gov. Rick Scott and other officials continue touring the state to view the damage. Scott said he'd like to see storm-battered Key West "open for business" within two weeks, but tourism officials say it could take longer. Some tourism hot spots have started to reopen in the Lower Keys, as electricity is back for more than 90 percent of Monroe County.
Citrus in dire straits — A long wait may be ahead for broad federal relief for Florida's beleaguered citrus industry, "decimated" by Irma at the start of the growing season, according to Agriculture Commissioner Adam Putnam. The agriculture industry — the state's second-largest industry after tourism — could be at the mercy of Congress to land broader federal assistance for ravaged crops. "Comparable disaster assistance programs, to what we've seen in the past, will now require an act of Congress," Putnam, a former member of the U.S. House, said. "And as a recovering congressman, I can assure you that nothing moves as fast as we'd like in Washington."
Florida becoming redder — Republicans are boasting they have taken voter-registration edges over Polk and Volusia County Democrats, continuing a trend of trimming a once-sizable advantage for Democrats statewide. With Polk and Volusia counting slightly more Republicans than Democrats in registration data recorded through Aug. 31, the Republican Party of Florida says it's flipped 12 counties to a Republican advantage in two years. But it's not just there. Democrats in August 2013 had more than 500,000 statewide registered voters over Republicans. With the latest count, the Democrats advantage was cut nearly in half to just 275,000.
Miami-Dade election nears — The special election for Miami-Dade County's Senate District 40 is Tuesday. Republican Jose Felix Diaz, Democrat Annette Taddeo and no-party candidate Christian "He-Man" Schlaerth are vying for the seat. Diaz got a boost this week with an endorsement from his hometown newspaper, the liberal-leaning Miami Herald editorial board. But Taddeo came back Wednesday with an endorsement from former Vice President Joe Biden, who recorded a get-out-the-vote call for her. The winner will replace ex-Sen. Frank Artiles, who stepped down in April after a controversy over his use of racially-charged language with two black lawmakers.
Constitutional panel gets ready — The Constitution Revision Commission is gearing up for its first committee week, starting Monday in the Capitol. Among those meeting: Rules and Administration, Executive Committee, Bonding and Investments, Declaration of Rights, Finance and Taxation, and General Provisions. All meetings are open to the public and will be live-streamed by The Florida Channel. The commission is formed every 20 years to review and suggest changes to the state's governing document. Any amendments put forward by the panel must be approved by at least 60 percent of voters statewide on the 2018 ballot to be added to the constitution.
—
Rick Scott visits Irma shelter with Homeland Security chief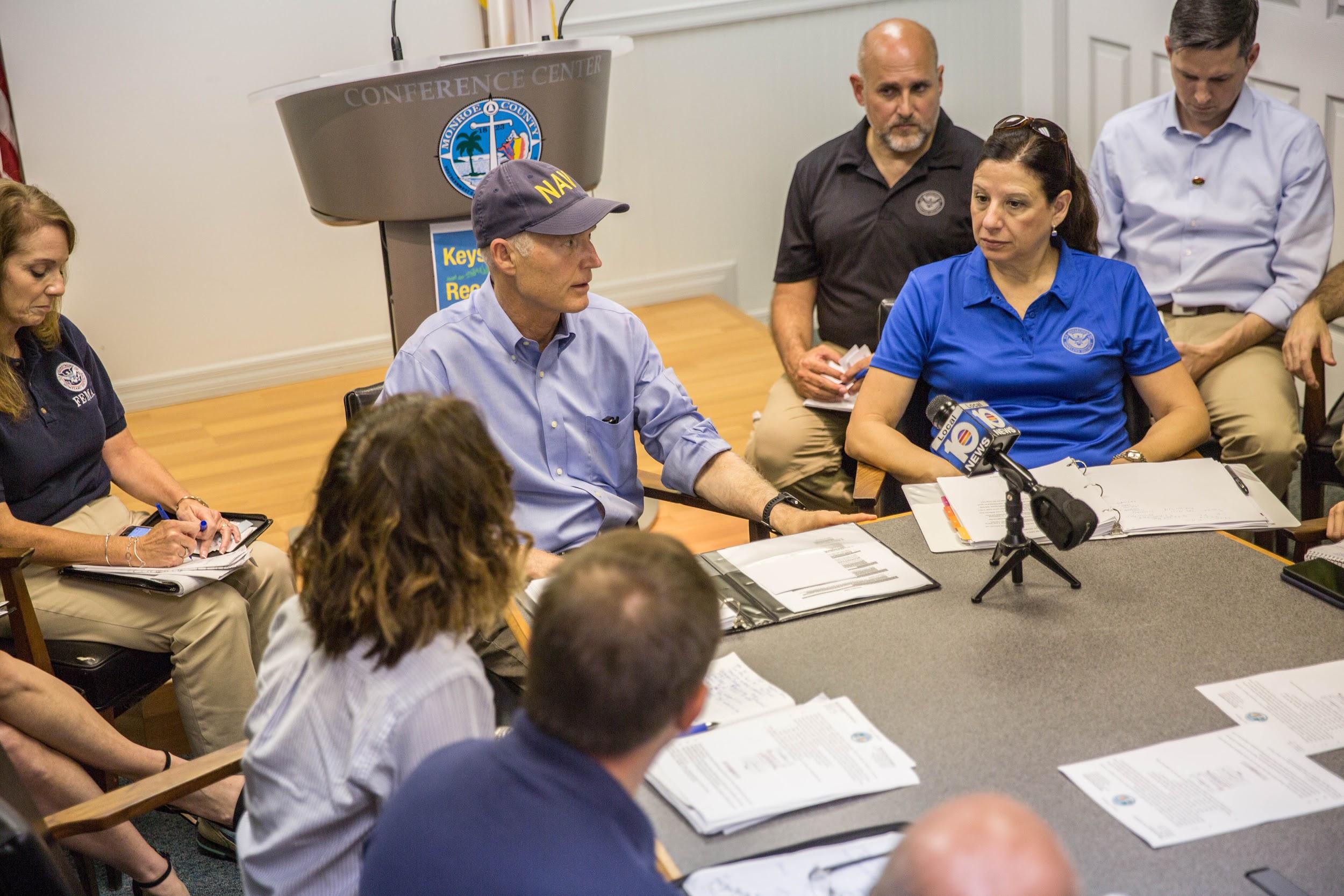 Gov. Rick Scott visited a Monroe County hurricane shelter this week alongside U.S. Department of Homeland Security Acting Secretary Elaine Duke and American Red Cross CEO Gail McGovern.
After visiting with families at the shelter, Scott and Duke split off to meet with state and local officials about recovery efforts in the Keys. Monroe County, which includes the Florida Keys, was one of the areas hardest hit by Irma.
As of Friday, power had been restored to about 94 percent of accounts in the county, but there is still a long road to ahead before the Keys are back to normal.
—
Able Trust honors Jack Latvala
A group that helps disabled Floridians land jobs handed its "Senator of the Year" award to Clearwater Republican Jack Latvala this week, citing the Senate Appropriation Chair's commitment to their cause.
The Able Trust gave Latvala the award during a ceremony in Orlando Friday morning.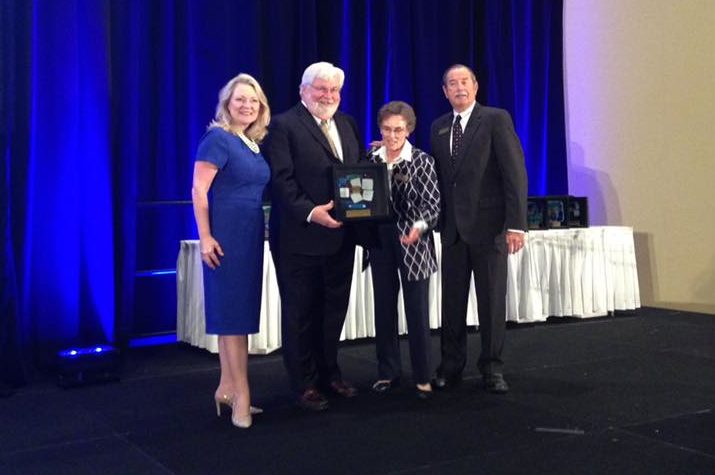 "People with disabilities have been greatly served by Senator Latvala's continued public service," said Karen Moore, who chairs the Able Trust's board of directors.
Moore added that Latvala, who is running for Florida governor in 2018, has shown his commitment to helping Floridians with all types of disabilities and has shown "steadfast support" for the Able Trust while in the Legislature.
—
Food assistance on the way
State and federal officials are starting a "Food for Florida Disaster Food Assistance Program" in the 48 counties most affected by Hurricane Irma, a news release said.
"We are working around the clock to provide relief to those affected by Hurricane Irma," Department of Children and Families Secretary Mike Carroll said. "We encourage those in need of food assistance to preregister if possible through the website so we can quickly serve those in need."
To qualify, applicants must be financially eligible, have lived or worked in one of the counties declared for FEMA Individual Assistance Sept. 5, and not be receiving food assistance through the regular Food Assistance Program.
Details on local Food for Florida sites will be posted on the Food for Florida website as they become available.
—
'Sanctuary cities' bill in Senate
Fernandina Beach Republican Sen. Aaron Bean filed a bill this week that would outlaw "sanctuary" designations and fine cities that don't fall in line.
The "Rule of Law Adherence Act" (SB 308) would force local governments to follow federal immigration laws and require full compliance with detention requests from U.S. Immigration and Customs Enforcement and U.S. Customs and Border Protection.
Cities that don't toe the line could face fines of up to $5,000 for each day they keep "sanctuary" policies on the books.
Bean filed a similar measure in the 2017 Legislative Session that didn't make it through committee. The House companion got through with a party-line vote but wasn't taken up in the Senate.
At the time, critics slammed the measures for unfairly targeting minorities and claimed that forced compliance without funding for enforcement was an unfair burden on local governments.
—
Florida may get state bovine
Forget state birds, flowers or butterflies: state Rep. MaryLynn Magar says Florida needs a state cattle breed.
The Tequesta Republican filed a bill for the 2018 Legislative Session this week, HB 155, that would name the Florida Cracker the state's "heritage cattle breed."
The Florida Cracker, also known as the Florida Scrub or simply the Cracker cow, has a long history in the Sunshine State. The small, horned and hardy cattle breed was brought to Florida by Spanish conquistadors in the 16th century, making them one of the oldest breeds in the U.S., and the trend toward larger and larger cattle for beef production has made the Florida Cracker one of the rarest breeds as well.
If approved, the Florida Cracker's designation would put it in the same company as several other official state flora and fauna — the American alligator, the Florida panther, the manatee and the dolphin, to name a few.
—
Citizens says: Avoid AOB 'scams'
State-backed Citizens Property Insurance Corp. is hoping to deter policyholders from opting for a quick fix post-Irma by urging them to avoid assignment of benefits "scams."
Assignment of benefits, or AOB, is a practice where policyholders can sign away their insurance policy to a third party that will make needed repairs and attempts to collect the cost from the insurer later — often by taking them to court.
Citizens said "unscrupulous contractors and repair companies thrive in the frenzied days following any storm" and warned policyholders to be on the lookout for contractors operating without a license or any "deals that sound too good to be true."
The insurer of last resort said customers should call them first after any home damage, with CEO Barry Gilway adding that Citizens' "claims representatives are ready to help. All you have to do is call."
—
Get your tetanus booster before Irma cleanup
The Florida Department of Health said Floridians should take some extra precautions before jumping feet first into their post-Hurricane Irma cleanup.
Chief among the department's advice: Ask your doctor if it's time for a tetanus booster.
Booster shots for tetanus, the bacteria that causes lockjaw, typically last 10 years. Tetanus can be found in soil, dust, manure and, as FDOH warned, could be prevalent in floodwaters brought on by Irma.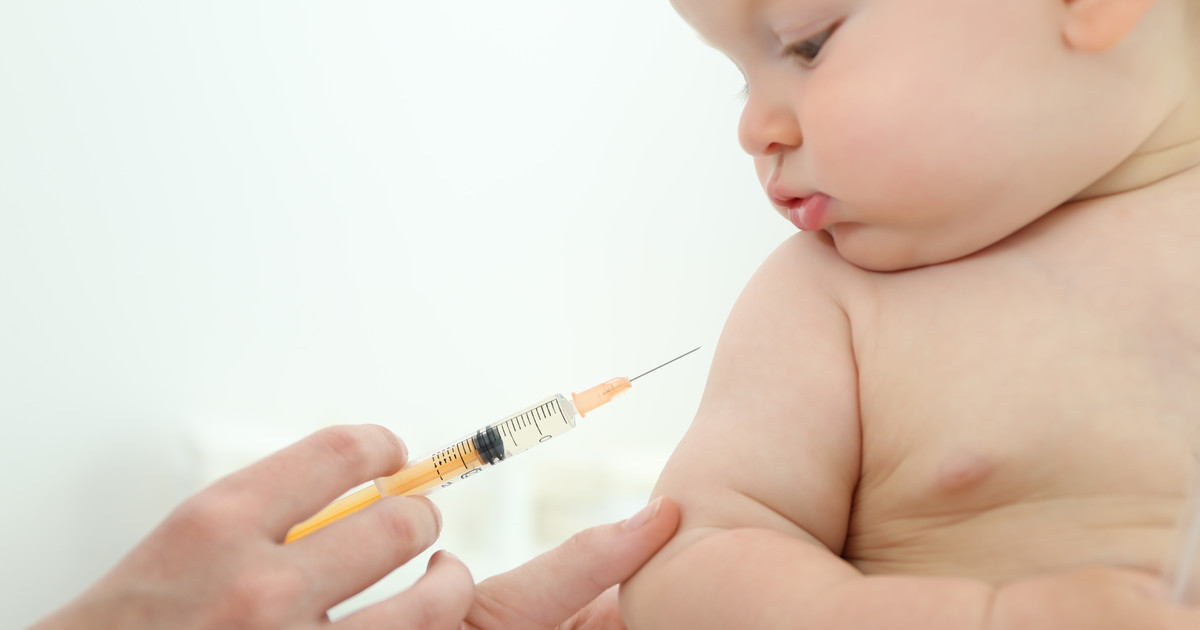 Due to the risk, FDOH recommends all cleanup be done with waterproof gloves and rubber boots. If an accident happens, clean any wounds with soap and disinfected or bottled water before seeking medical attention.
DOH said Floridians with up-to-date vaccinations still need to take care when working out in the heat. The department said workers should drink plenty of water even if not thirsty, wear lightweight clothes and sunscreen, and make sure to take breaks inside the A/C.
—
FWC cancels Okeechobee meeting
The Florida Fish and Wildlife Conservation Commission nixed a two-day meeting scheduled for next week in Okeechobee, citing Hurricane Irma.
"FWC's top priority is to provide significant resources to the statewide efforts to help our citizens and visitors recover from the devastating impacts of Hurricane Irma," the commission said on its website. "In order to assure all resources are focused on recovery efforts, the FWC Commission meeting that was scheduled for Sept. 27 and 28 has been canceled."
With the September meeting scratched off the calendar, the only remaining commission meeting this year is set for Dec. 6 and Dec. 7 in Gainesville.
—
FWC relaxes fees post-Irma
Gov. Scott told the Florida Fish and Wildlife Conservation Commission to ease up on regulations and waive fees for the South Florida commercial fishing industry as it tries to bounce back from Hurricane Irma.
"Hurricane Irma affected nearly our entire state, and we are aggressively working to make sure the every family and industry has the ability to recover quickly. This week, I've traveled across the state to tour damage and hear directly from families and communities on what we can do to help. Florida's commercial fishing industry plays a large role in our economy, and I am proud the FWC can waive fees and reduce regulations so they can get back to work," Scott said.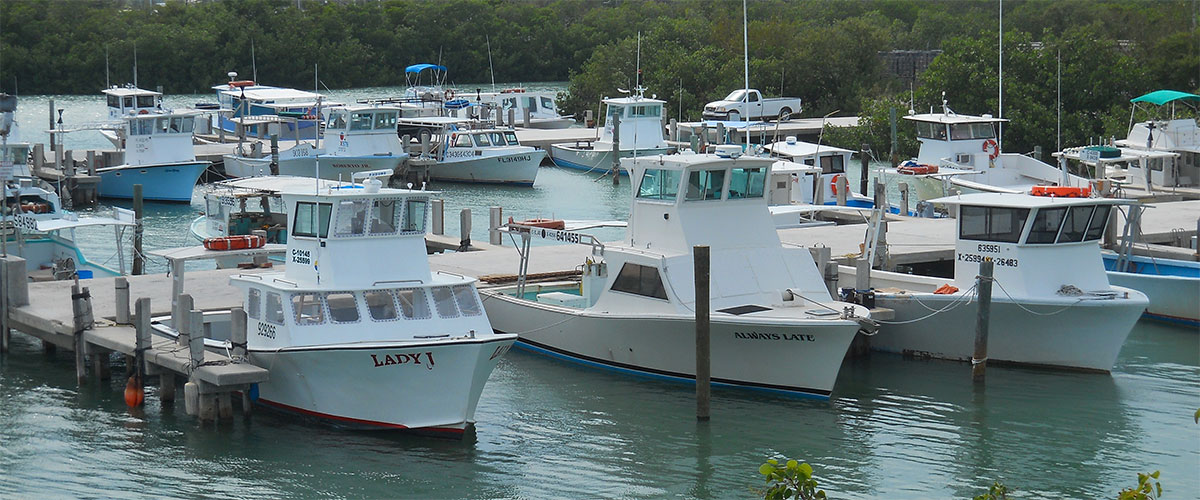 Among the temporary rule changes is an extension of the renewal period for some commercial fishing permits set to expire Sept. 30 and delaying the deadline until Dec. 1 for commercial lobster harvesters in Collier, Dade and Monroe to tag their traps.
Fees for replacement trap tags have also been waived.
FWC chairman Brian Yablonski said the commission was "glad to reduce these regulations and waive fees," and agreed with Scott that the move will help Florida fishermen and women to get back on the water.
—
Florida Chamber forum next week
The Florida Chamber Foundation's Future of Florida Forum is coming to Orlando next week to discuss issues facing the state and ask "Is Florida Ready?"
Key speakers heading to the JW Marriott Grande Lakes for the Wednesday and Thursday event include gubernatorial candidate and Ag Commissioner Adam Putnam, Florida CFO Jimmy Patronis, Enterprise Florida head Pete Antonacci, Visit Florida chief Ken Lawson, DEO Director Cissy Proctor and Education Commissioner Pam Stuart.
Topics include the state's cradle to career continuum, Hurricane Irma recovery, an update on the Florida 2030 Initiative, a special Florida Women's Hall of Fame presentation, and the Constitution Revision Commission.
Registration and agenda info is available on the Chamber's website. Those who can't make it or can't stick around for the whole thing can check out the Chamber's livestream.
—
Leon County pushes back budget hearings
With the Jewish holy day of Rosh Hashana earlier this week and Hurricane Irma's effects still lingering, Leon County said rescheduled a pair of public hearings on millage rates.
The tentative millage rate hearing scheduled for Sept. 20 was moved to Sept. 26 at 6 p.m., while the hearing on final millage rates originally scheduled for Sept. 26 was also moved back a week to Oct. 3 at 6 p.m.
The county said it took the Florida Department of Revenue's advice in rescheduling the hearings, both of which will be held in the County Commission chambers on the fifth floor of the Leon County Courthouse, 301 S. Monroe St.
There will be time for public comment at both hearings. Those looking for more info can reach out to county community relations contact Mathieu Cavell via (850) 606-5300 or cmr@LeonCountyFL.gov.
—
Leon County: Bring us your trash
It's been nearly two weeks since Hurricane Irma barreled through Florida, but there's still plenty of debris to be carted off throughout the state. Luckily, Leon County Emergency Management said residents will still be able to slough off that extra yard trash free-of-charge through Sept. 24.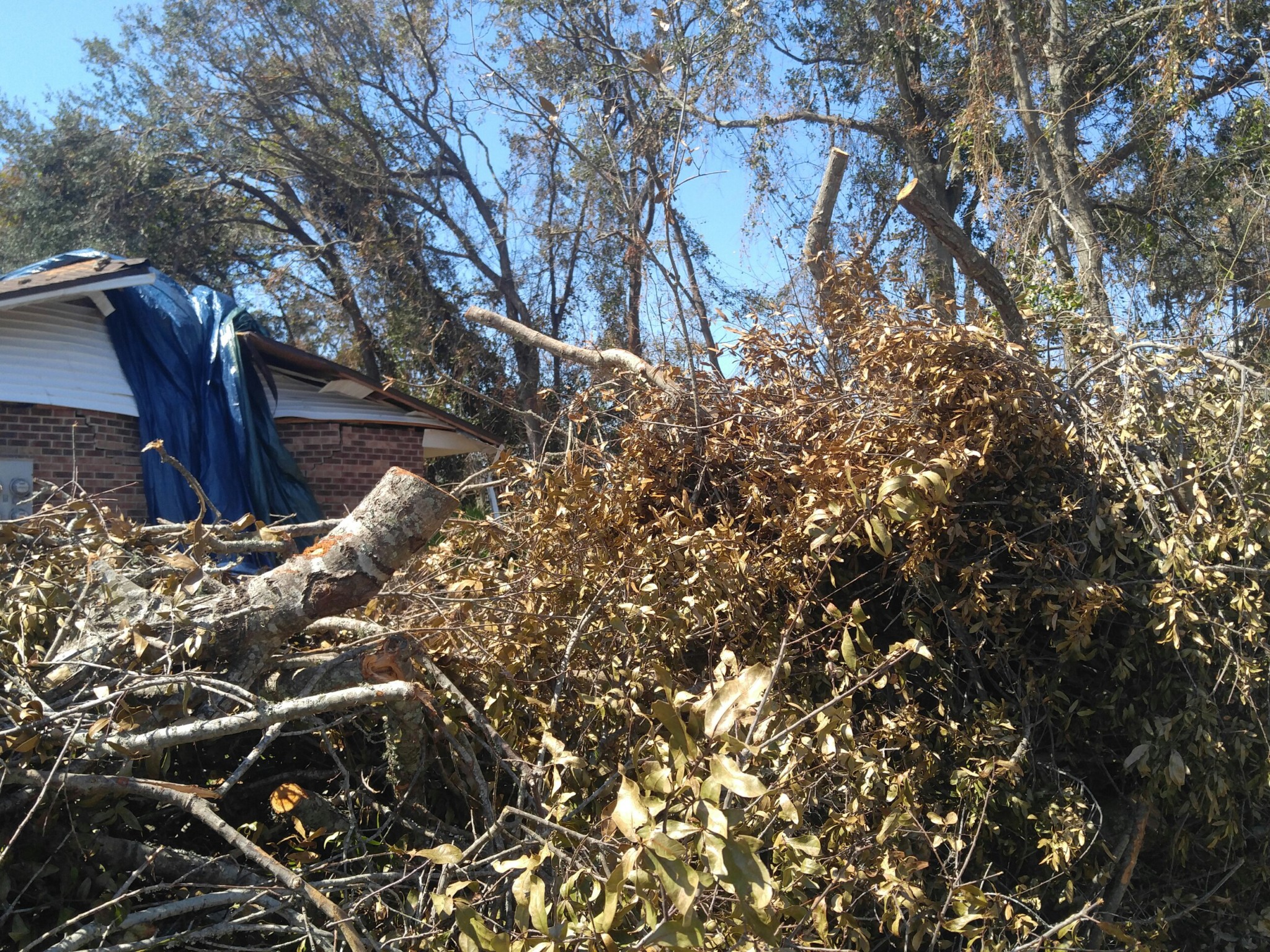 The Solid Waste Management Facility, 7550 Apalachee Parkway, will be open Saturday from 8 a.m. to 5 p.m., while the rural waste service centers in Woodville, Fort Branden and Miccosukee will be open Saturday and Sunday from 9 a.m. to 5 p.m.
Those who can't cart away their own debris can wait for curbside collection, which is set to start up this week and will keep going until all the waste is collected. The county put out a guide to help residents do their part in keeping the curbside collection process moving smoothly.
—
—
Tallahassee going solar
After months of preparation, City of Tallahassee crews and Origis Energy will be installing the first of 230,000 solar panels on a new "solar farm," according to a news release.
"Once in service, these solar panels will produce 37 million kilowatt-hours (kWh) of electricity each year — enough to power 3,400 homes and businesses in the Capital City," it said.
The city's solar farm will be on the southside, off Springhill Road. It's expected to be completed this winter. When finished, the 20-megawatt solar farm, near the Tallahassee International Airport, will be one of the biggest in the Sunshine State.
A second 40-megawatt solar farm is planned.
—
Bring a newbie hunting or fishing
Saturday is National Hunting and Fishing Day and the Florida Fish and Wildlife Conservation Commission want Florida outdoorsmen to "create new conservationists" by bringing a pal or two on their weekend excursions.
"Not only do hunting and fishing allow you to connect with nature on a profound level, those who take part in these activities also contribute to conservation," FWC Director Nick Wiley said. "Every time someone buys a firearm, ammunition, archery equipment or fishing tackle, they are contributing to science-based fish and wildlife management through the Wildlife and Sport Fish Restoration program."
Such purchases fund the program, as do fees from hunting and fishing licenses, which Wiley said "is critical for conserving fish and wildlife" in the Sunshine State.
FWC encouraged any sportsmen or women who have an extra seat on their boat or a little extra space in their hunting stand to pledge to bring someone along.
Those who do will be eligible to win prizes including a VIP package for the Richard Childress Racing weekend or an "Ultimate Outdoor Experience" at the Big Cedar Lodge in Missouri — just be sure any companions grab a license online before they reel in a whopper.
—
First responders fish for free
Gov. Scott said this week that Sunshine State law enforcement and first responders don't have to worry about grabbing a fishing license before heading out for some R&R post-Hurricane Irma.
"Before and after Hurricane Irma, Florida's brave law enforcement officers and first responders have been tirelessly working around the clock to meet the needs of our families and communities. Even as their own families were evacuating or working to begin the recovery process, they have been putting their own lives on the line to keep our state safe," Scott said when he announced rule change.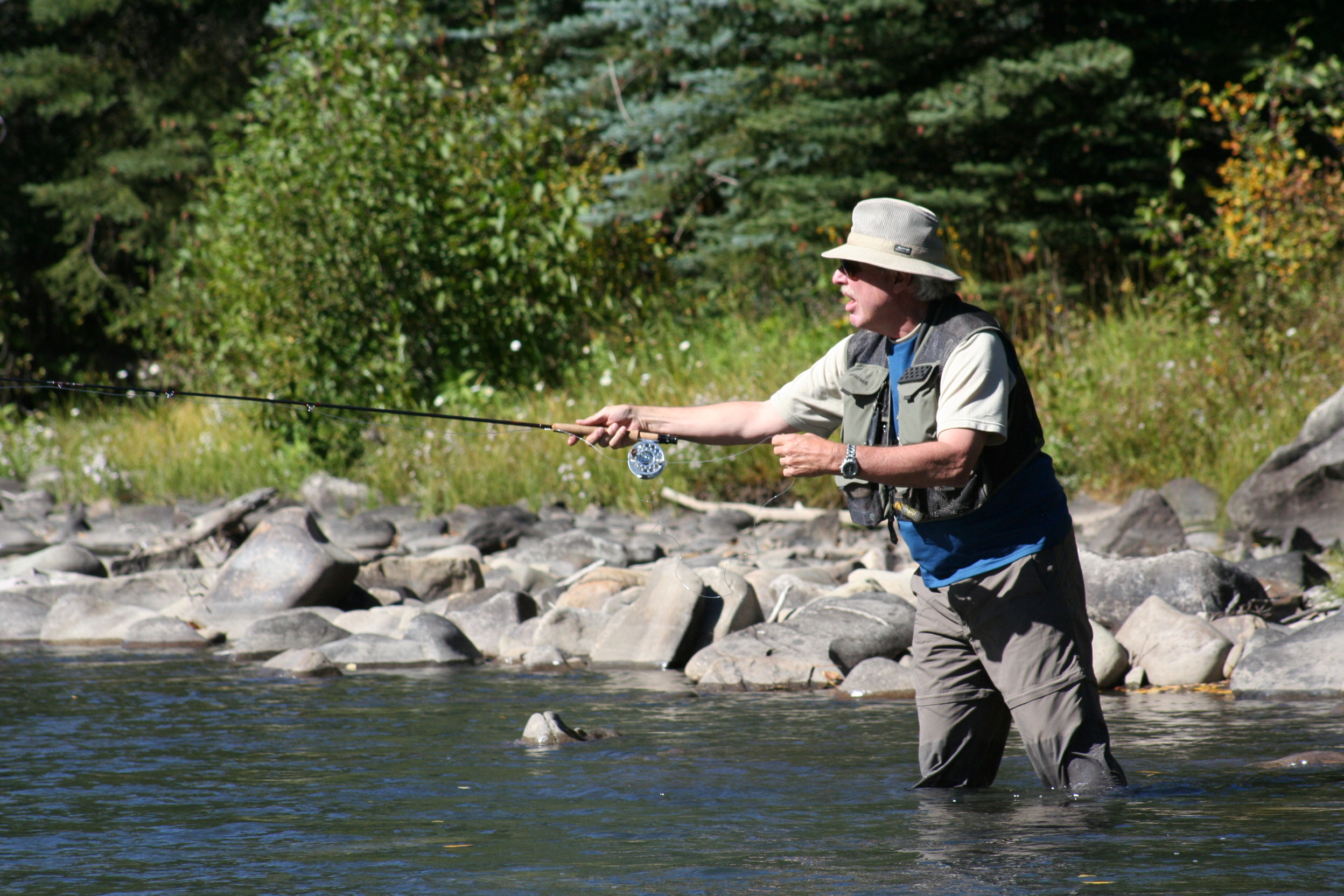 FWC Chairman Brian Yablonski added he hopes "this small token of appreciation will give these dedicated men and women an opportunity to get a break" from the stress brought on by the storm.
Scott said the deal applies to both freshwater and saltwater fishing, and that it will last through the end of June 2018. The licenses cost $37 each for Florida residents, or $54 for an "Avid Angler" license, which bundles freshwater and saltwater permits.
—
The Associated Press and the News Service of Florida contributed to this edition.
—
Now for this week's edition of Capitol Directions: