Say what you will about the ideological leanings of the state's highest court, but they have been Elvis-like (Elvisesque?) in the amount of business they are taking care of.
Lawmakers, take note.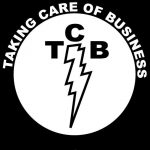 In short order, opinions have struck down as unconstitutional two different parts of the state's worker's comp law, causing business interests to virtually convulse.
Various groups have called for legislative action, even a special session on worker's comp, but the official reaction from the Legislature has been: Meh, we'll "review" it soon enough.
Moreover, the court just had a jam-packed week of oral argument, tackling claim bills, medical malpractice, attorney disbarment proceedings, open carry, the death penalty and whether to allow the biggest expansion of gambling in decades.
Still another example: A judicial discipline panel this Thursday recommended a judge be reprimanded and suspended for circulating a "deceptive" campaign flier in 2014.
The next day, BAM, the court issued an order telling her to "show cause … why the recommended action should not be granted."
Where state lawmakers seemed paralyzed this year, the seven justices in comparison seem almost hyperactive.
Earlier this year, legislators had a sterling opportunity to finally get a handle on gambling and revise the state's laws.
Instead, they tripped all over each other, failing even to approve renewal of a blackjack deal with the Seminole Tribe that promised billions to state coffers.
Trouble is, the Republicans in charge, particularly the House Majority, can't stand what the left-leaning court does.
When the court redrew the state's congressional districts, House Speaker-in-waiting Jose Oliva was quick to tell POLITICO he was "personally very bothered by the court's overreach and the separations of powers."
He quickly added, "But the truth is, we're in this situation because of circumstances that we brought upon ourselves."
Coming up, the usual assortment of tidbits, leftovers and not-ready-for-prime-time moments by Jenna Buzzacco-Foerster, Ryan Ray, Jim Rosica and Peter Schorsch.
But first, the "Takeaway 5" — the Top 5 stories from the week that was:
Soggy start — The 2016 Atlantic hurricane season got off to a soggy start as Tropical Storm Colin drenched Florida this week. The storm brought heavy rain and concerns of flooding to some areas across the state. Thousands of Tampa Bay residents were briefly without power, and local meteorologists said parts of Pinellas and Hillsborough counties received between 3 and 6 inches of rain. The storm dropped more than 6 inches of rain in some parts of north Florida, and survey teams were investigating whether a tornado damaged homes and knocked down trees in the Jacksonville area. During a stop in Jacksonville, Gov. Rick Scott said the heavy rains could increase the threat of Zika.
Bad week for Bondi — Florida Democrats called for an independent investigation into Pam Bondi after the Associated Press reported the Attorney General personally solicited a contribution from Donald Trump. The donation came at the same time her office was considering whether to join an investigation of alleged fraud at Trump University. Bondi also lost Chief Deputy Attorney General Tyler Cathey this week, who announced he was leaving for the private sector.
More slots —An attorney for Gretna Racing told the Supreme Court this week the Legislature intended to allow for an expansion of slot machines in the state. Marc Dunbar, the attorney for the small North Florida racetrack, said counties were empowered under state law to decide whether to allow slots. Not so, said Dan Gelber, the former House Democratic leader who no represents a group opposed to the expansion of gambling, and Jonathan L. Williams, the deputy solicitor general representing state gambling regulators. A ruling in the track's favor could result in the single biggest gambling expansion in the state. The court set no timeline on when it will issue an opinion.
How much is not enough — A Florida law firm is asking the Florida Supreme Court to weigh in on whether they should have been paid more for helping a brain-damaged boy get a claim bill through the Florida Legislature. The bill directed Lee Memorial to pay $15 million of its own funds toward a $30 million jury award in a case of medical malpractice involving Aaron Edwards. The law firm that represented the family through the process — Searcy, Denney, Scarola, Barnhart & Shipley — said it had a contract that called for attorney fees of 25 percent. The bill says attorney fees have to be capped at $100,000. Justice Peggy A. Quince said the case presented an "access to courts issue."  The court set no timeline on when it will issue an opinion.
Changing of the guard — After more than 40 years of public service, former Senate President Gwen Margolis is retiring from the Florida Senate. Margolis announced this week she was dropping her re-election bid and retiring. The decision ends a more than 40-year career in public service. In 1990, Margolis became the first woman to lead the chamber as the Senate president. She served in that role until 1992. She returned to the Florida Senate in 2002 and served until 2008; returning in 2010. Sen. Maria Sachs also announced she wouldn't run for re-election, saying she formed a nonprofit called the Coalition Against Human Trafficking and wanted to focus on that organization.
—
Awwwwkwarrrrd.
Mobile phones aren't allowed in the Florida Supreme Court's courtroom. In fact, they're routinely taken at the front door and held by security until visitors leave the building.
So whose phone was going off in the middle of oral argument Thursday?
As Justice Barbara Pariente was speaking from the bench in a case on attorney's fees for claim bills, there it was.
Once, twice, three times: the unmistakable "Blues" ringtone of an iPhone.
No one copped to it till after the argument ended. Then the culprit identified himself: Chief Justice Jorge Labarga.
"I never bring the phone to court and the one time I do… ," he could be heard saying on his microphone, which was still on. "One time … the one time I bring it."
—
At week's end, Bondi shared some good news: She tapped Amit Agarwal as the state's next Solicitor General.
The job "is the state government's principal appellate counsel, representing the interests of the state throughout Florida's appellate courts and in the United States Supreme Court," her release explained.
Agarwal comes to Tallahassee from South Florida, where he was Deputy Chief to the Appellate Division of the United States Attorney's Office for the Southern District of Florida.
He's also been a law clerk to two federal appellate judges and U.S. Supreme Court Justice Samuel Alito and was an attorney advisor in the Office of Legal Counsel at the U.S. Department of Justice, the release said.
Agarwal got an undergraduate degree in English from Duke University and graduated magna cum laude from Georgetown University Law Center.
"I look forward to working with him to defend Florida's constitution, its statutes and our citizens," Bondi said.
—
Holly Raschein is a champion of equality.
Raschein was named as one of the 2016 Champions of Equality by SAVE, a South Florida organization advocating for lesbian, gay, bisexual and transgender rights. Raschein was one of four South Floridians to be honored during the 10th annual awards ceremony Sunday.
The Key Largo Republican was honored for her work on behalf of South Florida's LGBTQ community. In 2016, Raschein sponsored the Florida Competitive Workforce Act. This was the first year in 10 years the measure secured a committee hearing in the Florida Senate.
"I was proud to sponsor the Competitive Workforce Act in the House," said Raschein in a statement. "It's an honor to be chosen as one of SAVE's Champions of Equality, and I promise that I will not let up on this issue until all South Floridians are protected from workplace discrimination."
SAVE also honored Roxanne "Roxy" Vargas, a reported on South Florida's NBC 6 and contributor to Telemudo 51; the Right Rev. Leopoldo "Leo" Frade, the Bishop of the Episcopal Diocese of Southeast Florida; and Dr. Hansel Tookes III, an infectious disease researcher for Jackson Memorial Hospital specializing in HIV/AIDS.
—
One Florida community has been designated a Promise Zone by the U.S. Department of Housing and Urban Development.
HUD Secretary Julian Castro announced this week that the Southwest Florida Regional Planning Commission has been designated as a Promise Zone. The Southwest Florida promise zone includes Immokalee, and Hendry and Glades counties.
"Southwest Florida's low cost of living and young population provide opportunities for a growing economy, and the Promise Zone designation helps to bolster it," said Rep. Mario Diaz-Balart, a Miami Republican whose district includes Immokalee. "These communities have all the right factors – a strong agricultural industry, the geographic location for tourism, and ideal economic conditions that can attract and grow businesses.
According to federal agency, the area has a poverty rate of 31 percent; while the unemployment rate in the region is 15.65 percent. The region, according to the agency, has developed a "strategic plan that focuses on improving the quality of life."
"Becoming a Promise Zone is another step in the right direction for the Immokalee community," said Collier County Commissioner Tim Nance, whose district includes Immokalee. "This gives us another partner and another set of resources to help spur economic development. We are grateful to the USDA for recognizing the potential Immokalee has to grow and thrive and we look forward to working with our federal partners on this endeavor."
—
Looking for a new job in Florida? There's an app for that.
The Department of Economic Opportunity launched the Employ Florida mobile app this week. The app is meant to connect Floridians with instant access to thousands of job openings across the state.
The app was developed by Geographic Solutions, Inc., in collaboration with CareerSource Florida and the Florida Department of Economic Opportunity. It allows people looking for a job to map, categorize and sort job listings by geographic location. Registered users can upload their resumes and apply for jobs using the app.
"We are so excited to announce the launch of the Employ Florida mobile app," said Cissy Proctor, the executive director of the Department of Economic Opportunity. "This user-friendly app will help job seekers across the state, with openings from the Panhandle to the Keys and everywhere in between."
The announcement came two weeks after business, community and education leaders met in Orlando for the governor's Degrees to Jobs Education Summit, and one week after the Florida Chamber Foundation's Learners to Earners Education Summit.
"We want Florida to be the state where anyone who wants a job can get a job," said Gov. Scott in a statement. "With 270,000 online job openings across the state, we are well on our way, and this app is just another tool to help Floridians find a lasting career."
—
Speaking of jobs: A few more are coming to Jacksonville.
Gov. Scott announced randrr plans to create up to 200 software developing jobs in Jacksonville by 2018. The company, Scott said, plans to add $9 million in capital investment to the area.
"randrr chose to establish its new offices in Florida over several other locations across the country, including Silicon Valley and New York, because of our talented workforce and focus on STEM education," said Scott in a statement.
The company is a digital platform that helps connect people with job opportunities. Scott said the firm picked Florida over Silicon Valley, Ohio and New York. The company plans to add up to 50 employees by the end of the year.
"Our team at randrr is working very hard to create a platform that will change the way people and companies connect and we're thrilled to be recognized today," said Terry Terhark, the company's chief executive.
—
Get your papers in.
The qualifying period of federal, state, county offices and special districts runs from noon on June 20 until noon on June 24. Candidates could summit their qualifying papers during a 14-day pre-qualifying window beginning June 6.
"I encourage candidates who plan on running for office to take advantage of the 14-day pre-qualifying holding period or to file qualifying papers are early as possible within the official filing period," said Secretary of State Ken Detzner.
—
One of Florida's best-loved grocery stores is now a Fortune 100 company.
The conservative-leaning Florida TaxWatch issued a statement congratulating them on the milestone Monday.
"Publix Super Markets has long been a Florida treasure," said TaxWatch CEO Dominic Calabro. "Known for its commitment to its employees and customers, the grocery chain has been serving Florida families since 1930. Today, Fortune announced its annual Fortune 500 list for 2016 and Florida TaxWatch wants to congratulation Publix for moving into the Fortune 100. The company came in at #87, up from #101 in 2015.
"The impact the grocery chain has on the state cannot be overstated.As of 2015, Publix has 768 stores in Florida that employ thousands of people throughout the state and is the largest employee-owned grocery store in the country," continued Calabro.
Calabro's paean to Publix was in part inspired by the group's origins: Publix founder George Jenkins, current President Mark Hollis, and Winn-Dixie Chairman J.E. Davis helped found a group called Citizens Council for Budget Research in 1979 along with then-Senate President Phil Lewis and the late Sen. Ken Plante. Their goal: to encourage lawmakers to limit spending rather than increasing state revenues through taxes.
Sound familiar? Five years later, the group was re-christened Florida TaxWatch.
No word yet as to whether Calabro will join some Florida Publix aficionados in getting a Publix tattoo.
—
Gov. Scott said "thank you" to a few members of the Greatest Generation this week.
Scott awarded more than 400 veterans with the Governor's Veterans Service Award during a ceremony at the U.S. Army National Guard Armory in Crystal River. The award is meant to honor veterans for their service to Florida and the nation.
"As the son of a World War II veteran and a Navy veteran myself, I know firsthand the sacrifices made by our service men, women and their families," said Scott in a statement. "I join Floridians and people across the nation to honor the 72nd anniversary of D-Day this week and the veterans who served during this significant time in our nation's history. I want to sincerely thank our American heroes for their courage and sacrifice to defend freedom across the world."
Scott recognized three individuals — Lester Cowen, Robert Brown and Travis Cayse — during his stop in Crystal River.
According to the governor's office, Cowen enlisted in the Navy more than 70 years ago. He served as a radar man on the USS Card, operating in the Atlantic and North Atlantic Ocean. Brown began his service in the U.S. Army in 1942 as a staff sergeant. He traveled the country working as a mail clerk and a cryptographer, where he deciphered codes.
Cayse was the youngest veteran honored by Scott. According to the governor's office, he enlisted in the Florida Army National Guard more than 15 years ago. In 2005, he was deployed to Afghanistan in support of Operation Enduring Freedom.
—
Sen. Dwight Bullard has been named the 2016 Legislator of the Year by the American Muslim Democratic Caucus.
"Senator Bullard was chosen to receive the award for his outstanding leadership and service to his constituency," said Ghazala Salam, the organization's president. "His exemplary service to his constituency, mature judgement and enlightened conscience are lessons from which other legislators could learn."
Bullard, a Culver Bay Democrat, will receive the award at the Muslim Heritage Celebration Dinner on June 16. The dinner, which will be held in Lauderhill, will give the larger Muslim community a chance to see and hear from community leaders about the issues facing Florida.
Bullard said he was humbled by the award, and praised the organization for its work.
"The AMDC works tirelessly to keep voters informed on a number of pressing issues throughout our state, and I look forward to continuing our work together in building a stronger and more prosperous Florida," he said in a statement.
—
A Florida Supreme Court justice has been inducted into the Reserve Officer Training Corps (ROTC) Hall of Fame.
Justice R. Fred Lewis was picked for the 2016 inaugural class of the U.S. Army ROTC National Hall of Fame, according to Supreme Court spokesman Craig Waters. ROTC is 100 years old this year.
Maj. Gen. Peggy Coombs, commander of the Army Cadet Command, said Lewis' "character and distinguished service epitomize the qualities Army ROTC embodies."
Lewis graduated from Florida Southern College on scholarship, and later got his law degree from the University of Miami Law School.
While there, he was Commander of the Corps of Cadets for the University of Miami ROTC program.
"He graduated as its top student, receiving the Order of World Wars Superior Achievement Honor," a press release said.
Lewis was appointed to the Supreme Court in 1998 by Gov. Lawton Chiles.
He also served as chief justice in 2006-08, when "he founded Justice Teaching, a nationally recognized organization that has more than 4,000 volunteer lawyers and judges placed with and active in Florida public schools," according to the release.
—
Gov. Scott is headed to the Pelican State for another of his infamous "trade missions" to poach jobs and recruit businesses.
Scott always had a cordial relationship with Louisiana under the Republican leadership of former Gov. Bobby Jindal, from whom he took the many former staffers who formed the "Louisiana mafia" in Scott's administration.
Apparently not so any longer, since Louisiana elected Democratic Gov. John Bel Edwards, who is seeking this summer to undo some of the budget-slashing measures Jindal took which have reduced social services and spending.
"This week, Governor Edwards called a special session for the sole purpose of raising taxes on Louisiana residents and businesses," said Scott in a statement. "These poor decisions will not only increase the burden on Louisiana families, but they will also further bring down the state's business climate and job growth. In contrast, we have not raised taxes and have instead cut taxes 55 times in Florida."
Citing a list of revenue-increasing measures signed by Edwards since he took office in January — like a cigarette tax hike and a one-cent raise to the state's four percent sales tax — Scott's office said the governor intends to meet with Louisiana businesses to encourage them to move to Florida, like he has in Democratic-led states like Connecticut and California in recent months.
—
Welcome aboard, Bob Quam.
The Department of Children and Families has appointed Quam, a veteran mental health professional, to be the chief hospital administrator overseeing Florida's mental health treatment facilities.
"Bob brings extensive mental health treatment experience to the department and we look forward to the direction in which he will lead our hospitals," said DCF Secretary Mike Carroll. "Ensuring the safety, health, and wellbeing of our residents is our top priority and this new position bolsters our commitment to continually improve services and outcomes for staff and residents."
Quam has spent 40 years in the mental health field. Most recently serving as hospital administrator for the South Florida Evaluation and Treatment Facility, where he managed the 249-bed forensic facility operated by Correct Care.
Quam starts July 11. In his new role, he will oversee the operations at the three state-run facilities — Florida State Hospital, Northeast Florida State Hospital, and North Florida Evaluation and Treatment Center.
—
DeSoto County has a new Clerk of Courts.
Gov. Scott appointed Ashley Coone as the DeSoto County Clerk of Circuit Court this week. Coone fills the vacancy created by the resignation of Clerk of Court Mitzie McGavic. Coone's current term ends Nov. 15.
The 33-year-old Arcadia resident served as president of ASC Consulting and Marketing, and previously served as the executive director for the DeSoto County Chamber of Commerce. She received her bachelor's degree from Florida Gulf Coast University, and a master's degree from Webster University.
As of Monday, Coone was not one of the candidates who had announced their intentions to run for county clerk.
Scott made a host of other appointments this week, including appointing two new county commissioners.
In Bay County, Scott appointed Philip Griffitts, Jr. to the Board of County Commissioners. The 44-year-old Panama City resident is the owner of Sugar Sands Inn, and is the former chairman of the Panama City Beach Chamber of Commerce. He fills a vacancy created by the resignation of Mike Thomas, and his term ends Nov. 21.
In Union County, Scott appointed Jeff Andrews to the Board of County Commissioners. The 48-year-old Lake Butler resident is the food service director for the Union Correctional Institution. He fills the vacancy created by the resignation of Marlyn Wayne Smith for a term that ends Nov. 15.
Scott also appointed Mark Miner, a 33-year-old St. Augustine resident, St. Augustine-St. Johns County Airport Authority. That appointment is subject to Florida Senate confirmation. He appointed Jeffrey Welch, a 59-year-old Apopka resident, to the West Orange Airport Authority.
Four college board members were also reappointed this week.
Carolyn "Renae" Allen, a 55-year-old Lake Butler resident, and Robert C. Brannan III, a 54-year-old from Macclenny, were both reappointed the Florida Gateway College District Board of Trustees. Susan Caron, a 56-year-old Fort Pierce resident, and Joe Conrado, a 66-year-old Vero Beach resident, were reappointed to the Indian River State College District Board of Trustees.
All four board members were appointed to terms ending May 31, 2019, and all of their confirmations need to confirmed by the Florida Senate.
Scott also appointed James Williams to the Big Cypress Basin Boar. The 58-year-old Naples resident is the director of Florida farms for Lipman Produce. He succeeds John Vaugh, and is appointed to a term ending March 1, 2019. His appointment is subject to confirmation by the Florida Senate.
—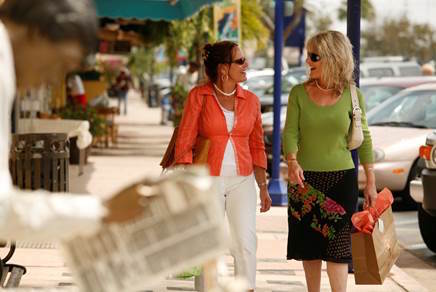 If you want to take a stroll down a main street this month, why not head over to Stuart?
Stuart Main Street has been designated as the Florida Main Street Community of the Month for June. Secretary of State Detzner said the designation comes after Coastal Living magazine named the city of Stuart the nation's "Happiest Seaside Town."
"Our community works hard to preserve our historic assets. Bringing nationwide attention to our city is exciting and strengthens our economic vitality," said Thondra Lanese, the executive of the Stuart Main Street program. "One of our current projects includes the adaptive reuse of the historic Stuart Bank, creating a restaurant to reactivate the southwest corridor of Osceola Street."
—
Going on a road trip this summer? Don't forget to load up your SunPass.
Florida has 719 miles of toll road. And according to a report in the Orlando Sentinel this week, Central Florida is at the epicenter of it all.
Orange County has 153 miles of toll roads, the most per square mile in the state, according to the Orlando Sentinel report. Experts told the newspaper that the area might also have the most toll roads in the country.
Orange County has about 16 toll plazas, and the Central Florida Expressway Authority brought in $350 million in toll revenue last fiscal year. Most of Orange County's toll roads are part of the 109-mile Central Florida Expressway Authority network.
—
Sign them up.
The Florida College System this week accepted Gov. Scott's challenge to colleges and universities to help students graduate in four years. The announcement follows the State University System's decision to accept the challenge.
In a letter to Scott, state college officials said they "commit to and accept the challenge to help more students" finish in four years.
"Our colleges are the localized brokers of educational opportunity for students and economic development for business," they said in the letter to Scott. "By accepting the challenge to Finish in Four, Save More we commit to remain vigilant in our role as an affordable and quality pathway to the workforce and a bachelor's degree."
Scott issued the challenge during his 2016 Degrees to Jobs Education Summit. The two-day summit was meant to connect leaders in the education and business communities.
—
Listen up, anglers.
The recreational red snapper season has been extended by two days. The nine-day recreational season —which was set to end at 12:01 a.m., Friday — has been extended until 12:01 a.m., Sunday.
The extension came after Gov. Scott requested more days be added before July 1. In a letter to the U.S. Department of Commerce earlier this week, Scott said an extension would give anglers an opportunity to "make up for fishing opportunities lost due to Tropical Storm Colin."
"Saltwater fishing in the Gulf of Mexico has a $7.6 billion economic impact in Florida every year, and June is one of the most important months for tourism and recreation in our state," said Scott in a statement.
The extension, according to an advisory from National Oceanic and Atmospheric Administration Fisheries, applies only to Gulf of Mexico federal waters.
—
Here is this week's edition of Capitol Directions: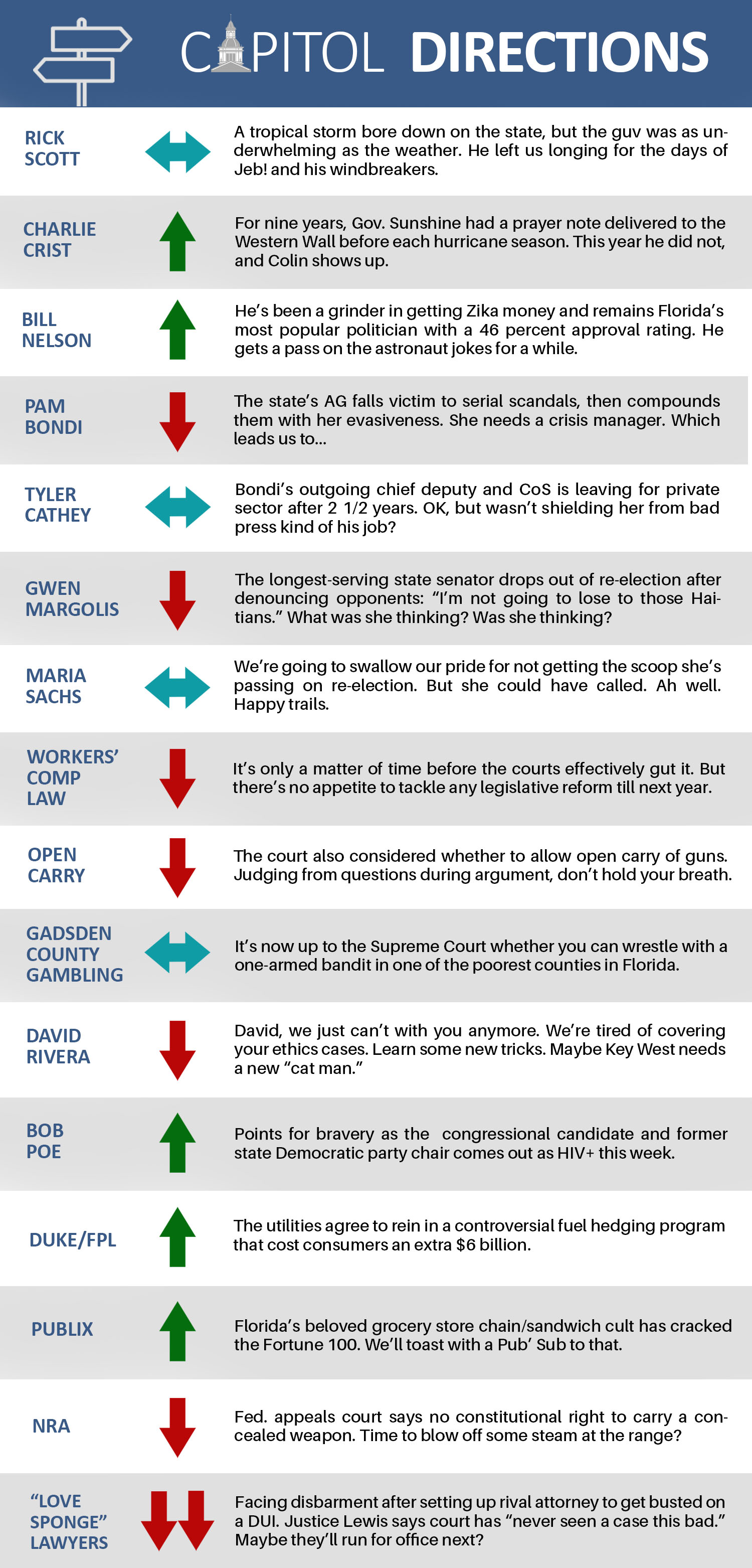 you you will will be picking the whole they a long way will he