Rather than adding yet another specialty license plate to the state's plethora of tags, the Department of Highway Safety and Motor Vehicles is coming out with a new twist on an old favorite.
The department on Friday announced it was releasing a "newly redesigned Florida Panthers (hockey club) specialty license plate," to be "delivered to the department's locations and tax collector offices statewide and available to customers" by next Wednesday.
Though specialty tags generally are aimed at generating money for nonprofits, Florida's many different plates — more than 100 — have caused angst among lawmakers and others. The Panthers tag benefits the Professional Sports Development Trust Fund and the Florida Sports Foundation.
Legislators even agreed back in 2008 to a moratorium, which they broke. By 2014, then-state Sen. Arthenia Joyner, a Tampa Democrat, threw up her hands in despair, voting to create a "Fallen Law Enforcement Officers" plate.
"I was here when the moratorium was established and every year, we fought it," she said, according to a Tampa Tribune article. "You know what? I'm giving up now … I'm throwing in the towel."
The tags have even led to litigation, as when the head of a Florida environmental group claimed "a rival organization pulled a fast one, heisting its specialty license plate – and thus all its revenue," according to the Naples Daily News.
The Florida Sportsmen's Land Trust sued the state in 2015, asking that all the money collected from the "deer tag" be frozen. Court records show only that the trust "voluntarily dismissed" the case this May after a mediation.
Coming up, the usual assortment of tidbits, leftovers and not-ready-for-prime-time moments by Jenna Buzzacco-Foerster, Jim Rosica and Peter Schorsch.
The "Takeaway 5" — the Top 5 stories from the week that was:
Tropical Storm Emily drenches — The storm crashed into the side of Florida this week, whipping the west coast with 45 mph winds and dumping several inches of rain. Gov. Rick Scott declared a state of emergency for 31 counties, nearly half the state. At Emily's height, as many as 18,000 residents lost power. Valrico, east of Tampa, got much as 8 inches of rain. The storm came as a stark reminder that the Bay area is still vulnerable to storm surge. Batten the hatches, indeed.
Money and the governor's race — Between his campaign and committee, Adam Putnam's gubernatorial bid is now approaching $17 million in total fundraising, including nearly $1.3 million banked in July. The two-term Agriculture Commissioner ended June with just under $15.7 million in total fundraising, and about $11.6 million on hand between his committee, "Florida Grown," and his campaign. Moreover, Senate Appropriations Chair Jack Latvala has $3.84 million in the bank two weeks before he plans to announce whether or not he will run for Florida governor. He's waiting till Aug. 16 to formally announce whether he will run for governor.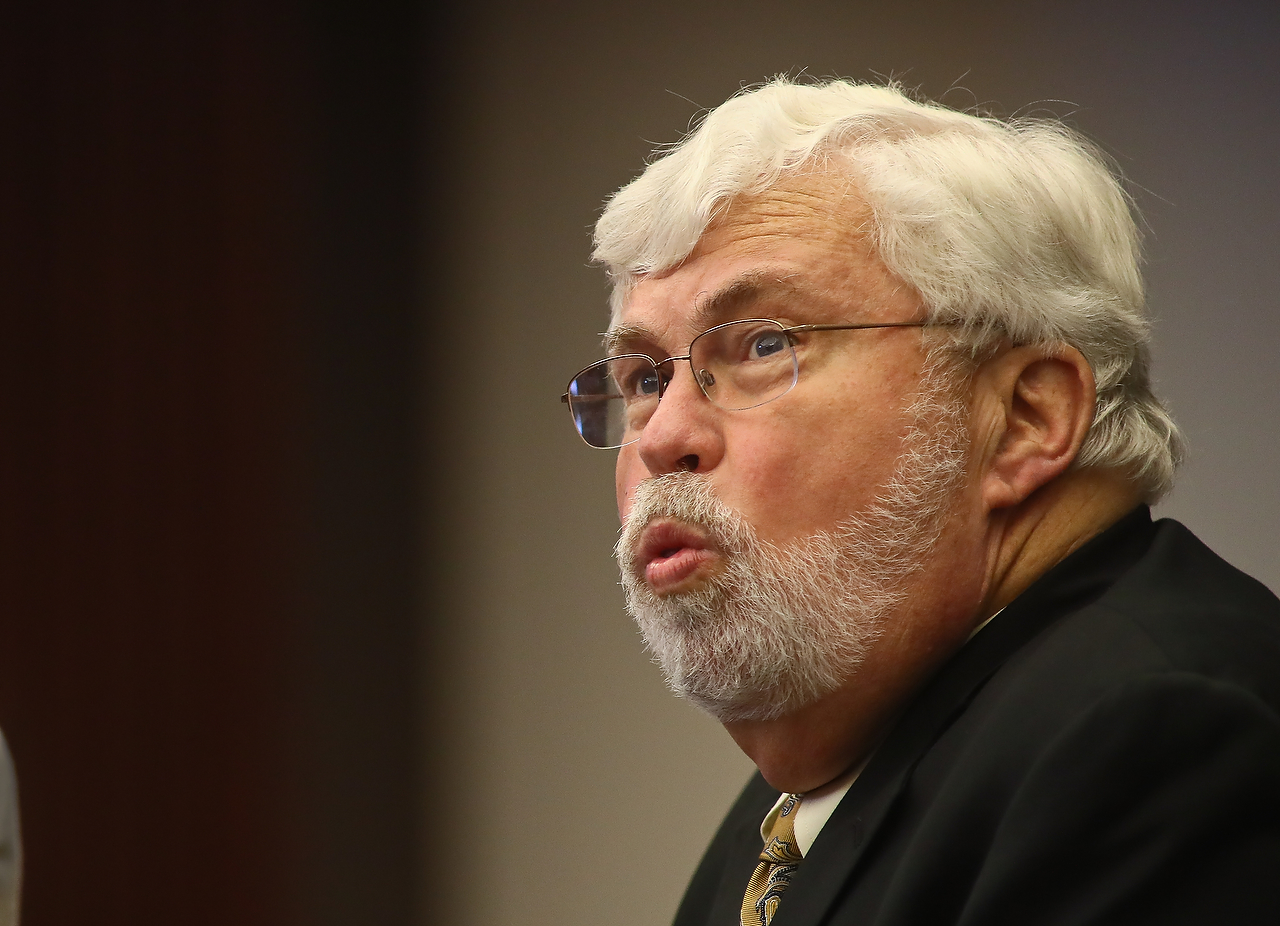 VISIT FLORIDA regroups — Agency CEO Ken Lawson continued his statewide tour this week, shoring up support for the embattled public-private tourism marketing organization. "A dozen local tourism programs said goodbye, severing their partnerships … when the new fiscal year began July 1 rather than comply with new transparency requirements," The Times reported. Lawson wrote Wednesday on the agency's blog, "I want to earn your trust and learn from you first hand. This has been a hard year for all of us … It is now time to heal and come together."
Feds OK LIP money — Federal officials approved a five-year extension of a statewide Medicaid managed care program and finalized a $1.5 billion pot of funding to help with charity care. State and federal officials have negotiated for months on issues such as details of the $1.5 billion for the "Low Income Pool" program, which means millions of Medicaid beneficiaries will continue receiving care through HMOs and other types of managed-care plans through at least June 30, 2022. Also, hospitals and providers such as federally qualified health centers will be able to tap into a larger amount of so-called LIP money to defray costs of caring for uninsured people.
State flexes on gambling — State gambling regulators this week shot down a request by a South Florida gambling permit-holder who wanted sell the permit and allow the next operator to build on a new location in Broward County. The Department of Business and Professional Regulation on Monday said both sales of permits and any relocation of gambling—both time-consuming processes—have to be OK'd by the department's Division of Pari-Mutuel Wagering, which regulates gambling in the state. The decision further cements the state's control over where and how gambling is offered, particularly after a permit is granted.
D.C. bound
Kudos, Chester Spellman!
Spellman, the long-time chief executive officer of Volunteer Florida, was appointed by the White House to serve as the director of AmeriCorps for the Corporation for National and Community Service. His last at Volunteer Florida is Aug. 25.
"I believe there is no greater calling than the calling to serve," said Spellman. "I am deeply honored to be appointed by the White House and thrilled for the opportunity to lead AmeriCorps at the national level. National and community service changes lives every day, and I look forward to working with the team at the Corporation for National and Community Service to strengthen communities across the U.S."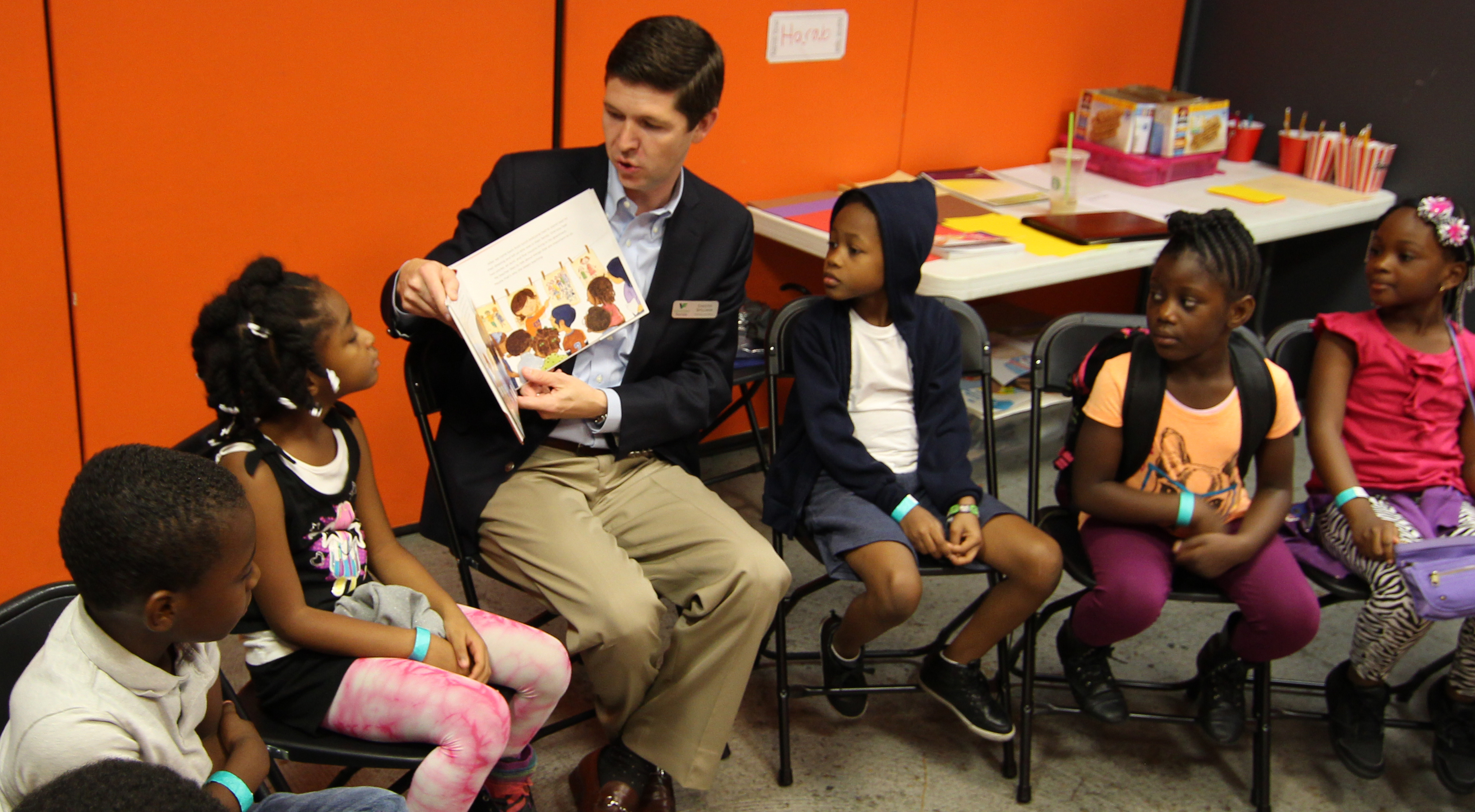 Gov. Scott named Spellman the head of Volunteer Florida in April 2012. Since then, he has overseen more than $32 million annually in federal, state and local funds supporting AmeriCorps and statewide volunteer programs to meet critical needs in Florida communities. He also led statewide coordination of volunteers and donations before, during and after disasters in partnership with the Florida Division of Emergency Management.
Prior to joining Volunteer Florida, Spellman worked for Scott as the director of appointments in the Executive Office of the Governor. He also has more than 15 years of experience working in nonprofits, including several faith-based organizations.
"Florida is proud to be the home of many great volunteers who dedicate their time to helping others," said Scott. "I appreciate Chester's leadership at Volunteer Florida and wish him the best of luck as he continues to build on his commitment to serving families and communities."
Appointed
Scott appoints Sniffen, Goodman to circuit courts— There's a few new judges on the bench.
Gov. Scott announced recently he was appointing Charles Sniffen to the 12th Judicial Circuit Court and James Jefferson Goodman, Jr. to the 14th Judicial Circuit Court.
Sniffen, a 44-year-old Parrish resident, is currently a county judge for Manatee County. He previously worked in private practice, and served as an assistant state attorney for the 12th Judicial Circuit. Sniffen received his bachelor's degree from Emory University and Florida State University.
He fills a vacancy created by the resignation of Judge Janette Dunnigan.
Goodman, a 38-year-old Bonifay resident, is currently a solo practitioner who has prior experience in both the public and private sectors. He previously served as an assistant state attorney for the 14th Judicial Circuit, and served as a litigation association for Balch & Bingham LLP. Goodman received his bachelor's degree from the University of Florida and his law degree from Florida State University.
He fills a vacancy created by the resignation of Judge Hentz McClellan.
The governor also announced recently that he had appointed LaTasha Green-Cobb to the Florida Housing Finance Corporation. The Jacksonville resident is the CEO of Empowered Action Corporation. She succeeds John Hawthrone, and is appointed to a term ending Nov. 13, 2020.
Jim Murphy, a Lakeland resident, has been appointed to the Southwest Florida Water Management District's governing board, the governor recently announced.
The 57-year-old is the division president of Florida Sealing Products, Inc. He was appointed to a vacant seat for a term ending March 1, 2021.
The governor also announced Mike Griffin, the senior managing director of Savills Studley Occupier Services, has been appointed to the Tampa Port Authority.
Griffin's appointment comes amid concerns about wasteful spending by executives at Port Tampa Bay. In a statement, Scott said Griffin committed to conducting a "full analysis of prior and future expenditures by the Port."
"I am confident that Mike Griffin will do a great job on the Tampa Port Authority and will work with the entire board to be good stewards of taxpayer dollars," said Scott.
Griffin fills a vacant seat for a term ending Nov. 15, 2019.
All three appointments are subject to Senate confirmation.
—
McKay joins Citizens board — Former Senate President John McKay is joining the Citizens Property Insurance Corporation Board of Governors.
McKay, who served in the Florida Senate from 1990 until 2002, was appointed to a three-year term by Chief Financial Officer Jimmy Patronis.
The Bradenton resident is the president of The Riverside Real Estate Company, and brings more than 35 years of real estate and property management experience to the Board of Governors.
He received his bachelor's degree from Florida State University, where he also completed post graduate studies. McKay is the chairman of the Manatee Rural Health Foundation and the McKay Academy. He is the former chairman of the board of the Lakewood Ranch Medical Center and the Ringling Museum of Art.
He succeeds former board member Juan Cocuy, and will serve a term ending July 31, 2020.
Patronis wasn't the only person who announced appointments to Citizens' board this week. Gov. Scott announced he was appointing Chris Gardner to the agency's Board of Governors.
The Winter Park resident is the CEO of Hub International Florida. He received his bachelor's degree from the University of Florida, and was appointed to a term ending July 31, 2019.
Gardner previously served as a member of Citizens Board of Governors as an appointee of the House Speaker.
Scott also announced he was reappointing Jim Holton, an Indian Shores resident and the president and owner of Holton Companies, and Bette Brown, a Tavernier resident and executive at CenterState Bank, to the board. Holton was reappointed to a term ending July 31, 2020; while Brown's new term ends March 23, 2020.
—
Scott reappoints four to faith-based advisory council — There will be four familiar faces on the Florida Faith-based and Community-based Advisory Council.
Gov. Scott announced this week he reappointed four members — Jerry Haag, Richard Albertson, Gretchen Kerr, and Patricia Smith — to the advisory board. All four members were reappointed to terms ending July 18, 2020.
Haag is the president and CEO of Florida Baptist Children's Homes, Orphan's Heart, and The Porch Light; while Smith is the community relations director for the Department of Children and Families. Albertson is the founding president of Live the Life Ministries, and Kerr is the executive director of the Northland Church.
The Florida Faith-based and Community-based Advisory Council works to build connections and strengthen communities and families throughout the state. It acts as a formal advisory council to the Governor's Office and the Legislature.
Scott also appointed J. Scott George, the development director of Orlando Hope and the founder of United Against Poverty, and Rosby Glover, the executive director of Mount Bethel Human Services to the council. Both will serve terms ending July 18, 2020.
—
Havers, Jacobs appointed as compensation claims judges — Walter Havers, Jr. and Jeffrey Ira Jacobs have new titles: Judges of Compensation Claims for the Miami District. Gov. Scott announced both men's appointment this week.
Havers, a 52-year-old Miami resident, has served as a state mediator for the Miami District since 2013. He previously served as a senior attorney for the Office of Judges of Compensation Claims.
Jacobs, a 55-year-old Miami resident, is an attorney at Malca and Jacobs, PA.
And the nominees are…
Florida State University President John Thrasher may soon be a hall of famer.
Thrasher, a former state House speaker who served in the Vietnam War, is one of 20 candidates for a spot in the Florida Veterans' Hall of Fame, as first reported by the News Service of Florida.
The Florida Veterans Hall of Fame Council submitted the maximum number of names to Gov. Scott and the Cabinet to consider them in the hall of fame.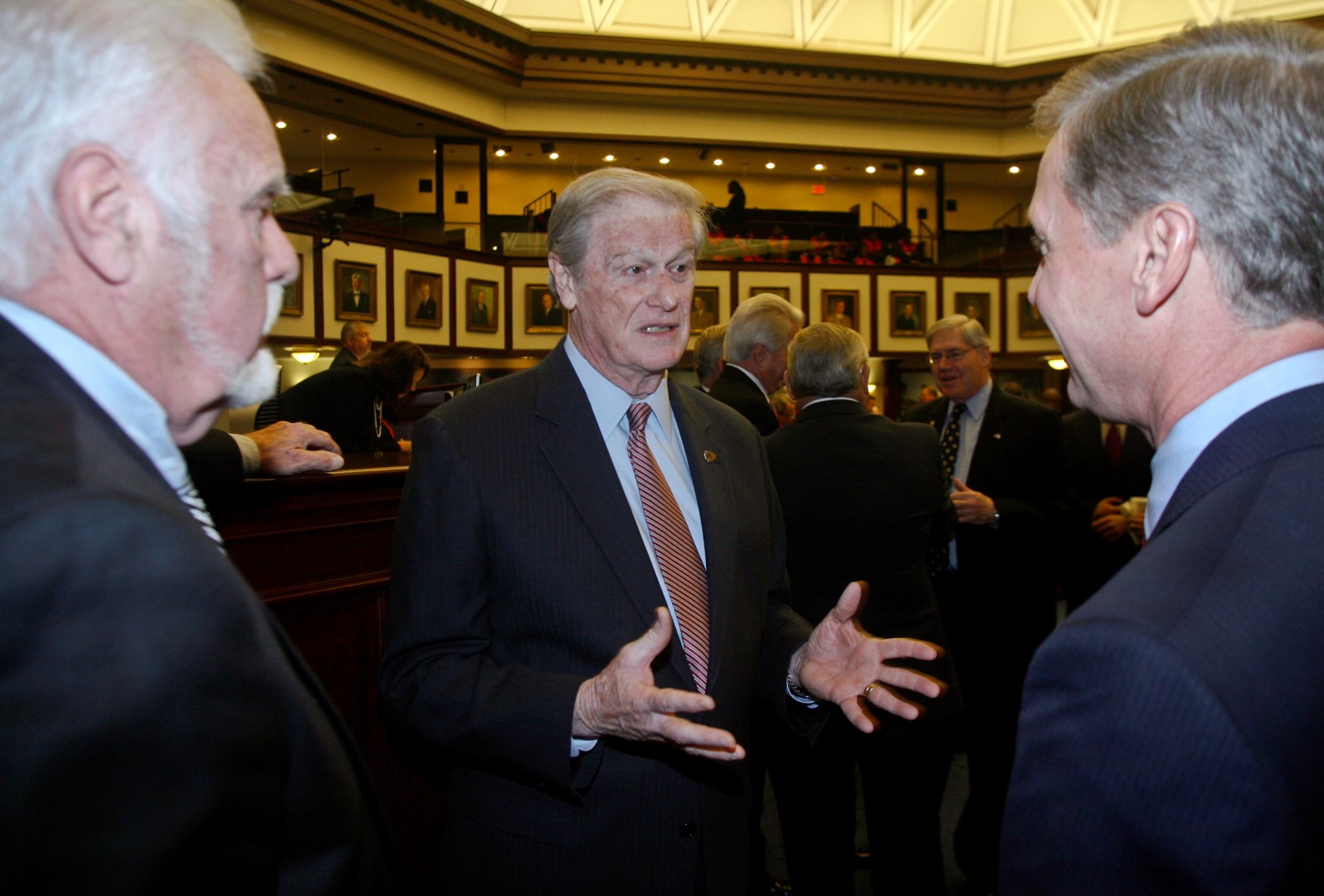 Thrasher joined the U.S. Army after he graduated from Florida State University in 1965. He received the Army Commendation Medal in Germany, and was awarded two Bronze Stars for his service in Vietnam. He was honorably discharged as a captain in 1970.
The council also recommended Bernard Wilson, a World War II airman. WFSU reported that, after fighting in the Pacific Theatre, Wilson focused on recognizing other service members.
The 2016 class of inductees featured 11 members, including former Gov. Reubin Askew, former Gov. LeRoy Collins, former governor and Sen. Spessard Holland, and former state Rep. William Proctor.
The Cabinet is expected to make its selection in September.
For the heroes
Think of it as a way to say recognize their service.
Agriculture Commissioner Adam Putnam announced Operation Outdoor Freedom will hold a special event for Purple Heart recipients and their families on Aug. 7 at Camp Prairie in Lake Wales. Registration for the event is closed; however, Putnam's office said participants will be able to enjoy barbecue and rides on an airboat and a swamp buggy.
Aug. 7 is Purple Heart Day.
"Operation Outdoor Freedom is one small way we can give back to the veterans who have sacrificed so much for our freedom," said Putnam in a statement. "I'm proud to host a Purple Heart Day event for the first time during this program to honor our nation's Purple Heart recipients."
Since 2011, Operation Outdoor Freedom has hosted more than 3,000 wounded veterans on more than 400 outdoor events, like guided alligator hunts, freshwater fishing, and canoeing. The events are held on state forests, private lands and along the state's coasts, and excursions are funded through private donations.
Sugar-free
The state is trying to incentivize some employees to change their lifestyles.
The Department of Management Services' Division of State Group Insurance this week launched the second year of its diabetes prevention pilot program with the state's Florida Blue and Capital Health Plan vendors. The program is available for state employees who live and work in Leon County. The 16-week lifestyle change program is valued at $400 per person and is offered at no cost to the participant or the state.
"The health and wellbeing of our state employees and their families is our top priority, and the Diabetes Prevention Program has allowed us to promote healthy lifestyle changes for our employees that lower their risk for developing diabetes while also working to save valuable taxpayer dollars," said DMS Secretary Erin Rock. "We are thankful for the support of Florida Blue and Capital Health Plan and their willingness to commit to a second year of the program."
Launched in April 2016, the first year of the pilot program helped participants learn about proper nutrition, weight control and exercise in an effort to prevent diabetes. In the first year, 50 percent of participants lost more than 1,000 pounds combined.
"Diabetes prevention is a critical issue for Floridians as well as all Americans," said Dr. Carmella Sebastian, the vice president of clinical affairs at Florida Blue. "The State of Florida employee group has had terrific success with the Diabetes Prevention Program piloted last year. Florida Blue is proud to partner with the State of Florida in offering a second program in 2017."
Awards season
2017 housing champs — The Florida Home Builders Association recently handed out "Champions of Housing" Awards to three lawmakers with deep roots in residential construction.
Sen. Tom Lee and Reps. Bryan Avila and Blaise Ingoglia took home the awards due to their support of a bill (HB 1021) in the 2017 Legislative Session.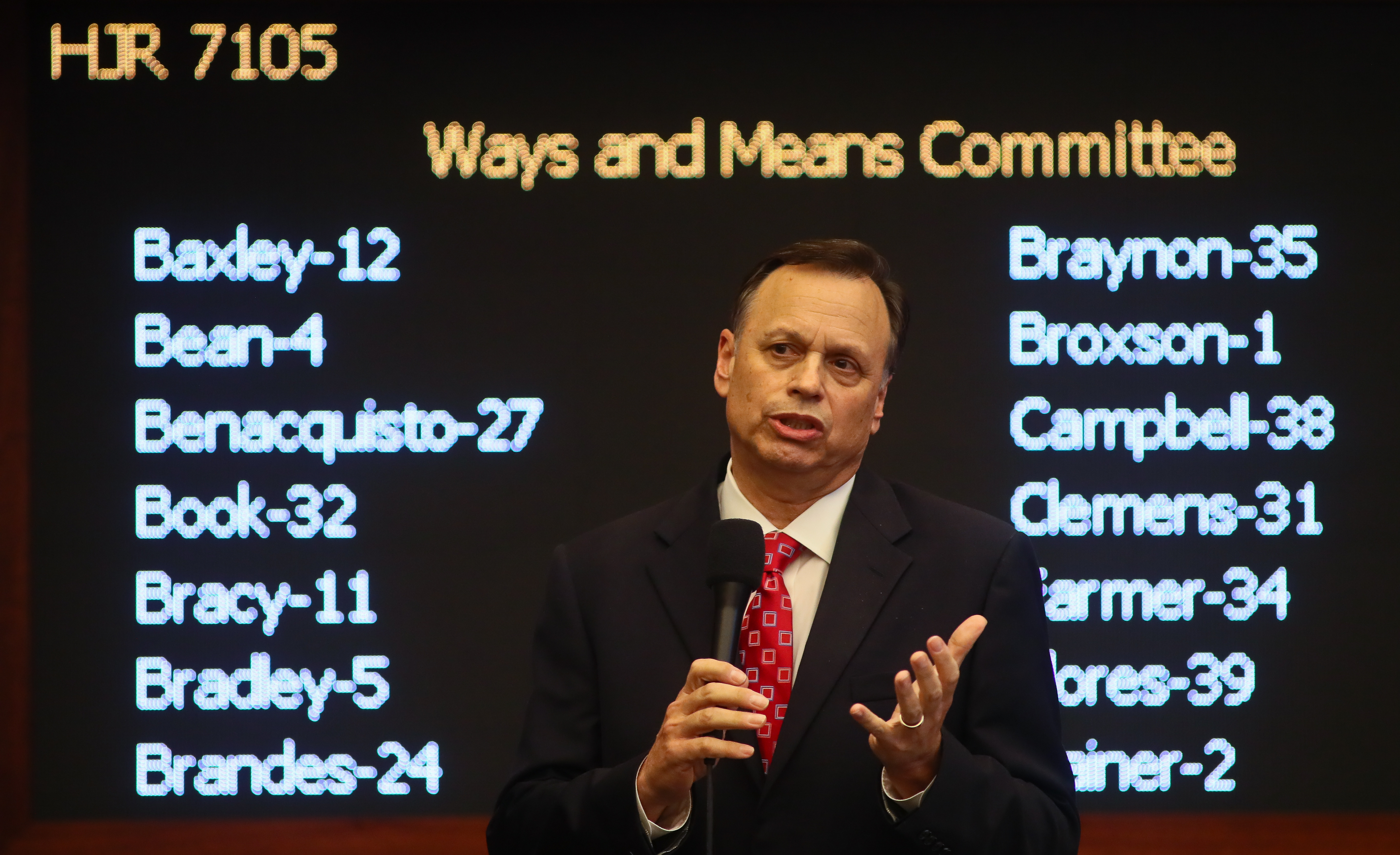 The law, signed in June by Gov. Rick Scott, slows down the addition of new building materials to the Florida Building Code and implements recommendations from the Construction Industry Workforce Taskforce to address worker shortage in the industry.
Lee, a Brandon Republican, is an executive at Sabal Homes of Florida. Ingoglia, a Spring Hill Republican, is a home builder; while Avila. is on the Hialeah Planning and Zoning Board
—
FHCA honors "Champions of the Elderly" — Nearly a dozen state lawmakers were honored this week for respecting their elders.
The Florida Health Care Association honored 11 state lawmakers — Senate President Joe Negron, House Speaker Richard Corcoran, Sen Rob Bradley, Sen. Anitere Flores, Sen. Rene Garcia, Sen. Kelli Stargel, Rep. Daisy Baez, Rep. Travis Cummings, Rep. Shawn Harrison, Rep. Alex Miller, and Rep. Frank White — as the organization's 2017 Champions of the Elderly.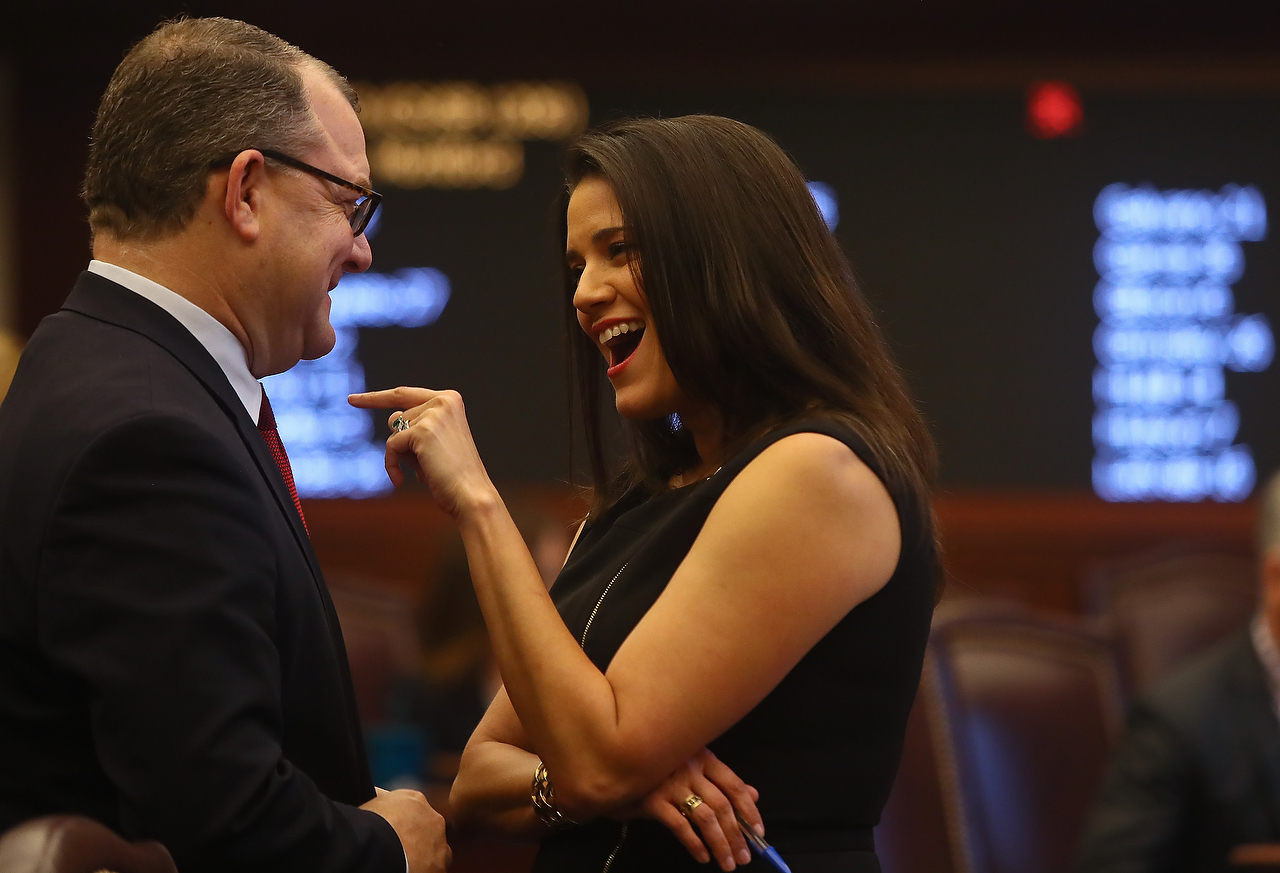 The lawmakers were chosen because they demonstrated a deep commitment to elders and others who needed the services of long term care centers.
"Florida is fortunate to have so many extraordinary supporters for our long term care residents and families, from the people who work in our care centers to the legislators who advocate on their behalf," said Emmett Reed, the association's executive director. "This conference is an opportunity to bring together so many people who tirelessly perform work that is challenging but so meaningful."
The lawmakers were recognized during the association's annual conference, which was held at the Rosen Shingle Creek in Orlando.
School daze
Tax-free — Need to escape the heat this weekend? Go shopping.
The state's three-day, back-to-school sales tax holiday runs through Aug. 6, and is expected to save families more than $33 million on necessary school supplies, according to the Governor's Office.
"We are looking forward to another successful back-to-school sales tax holiday, and applaud Governor Scott and the Legislature for recognizing the significance it has on our hard-working families and the 270,000 retailers throughout the state of Florida," said R. Scott Shalley, the president and CEO of the Florida Retail Federation. "Each year, shoppers show up in record numbers and provide a tremendous economic boost overall to retailers' sales numbers while they are able to afford more of the supplies they need."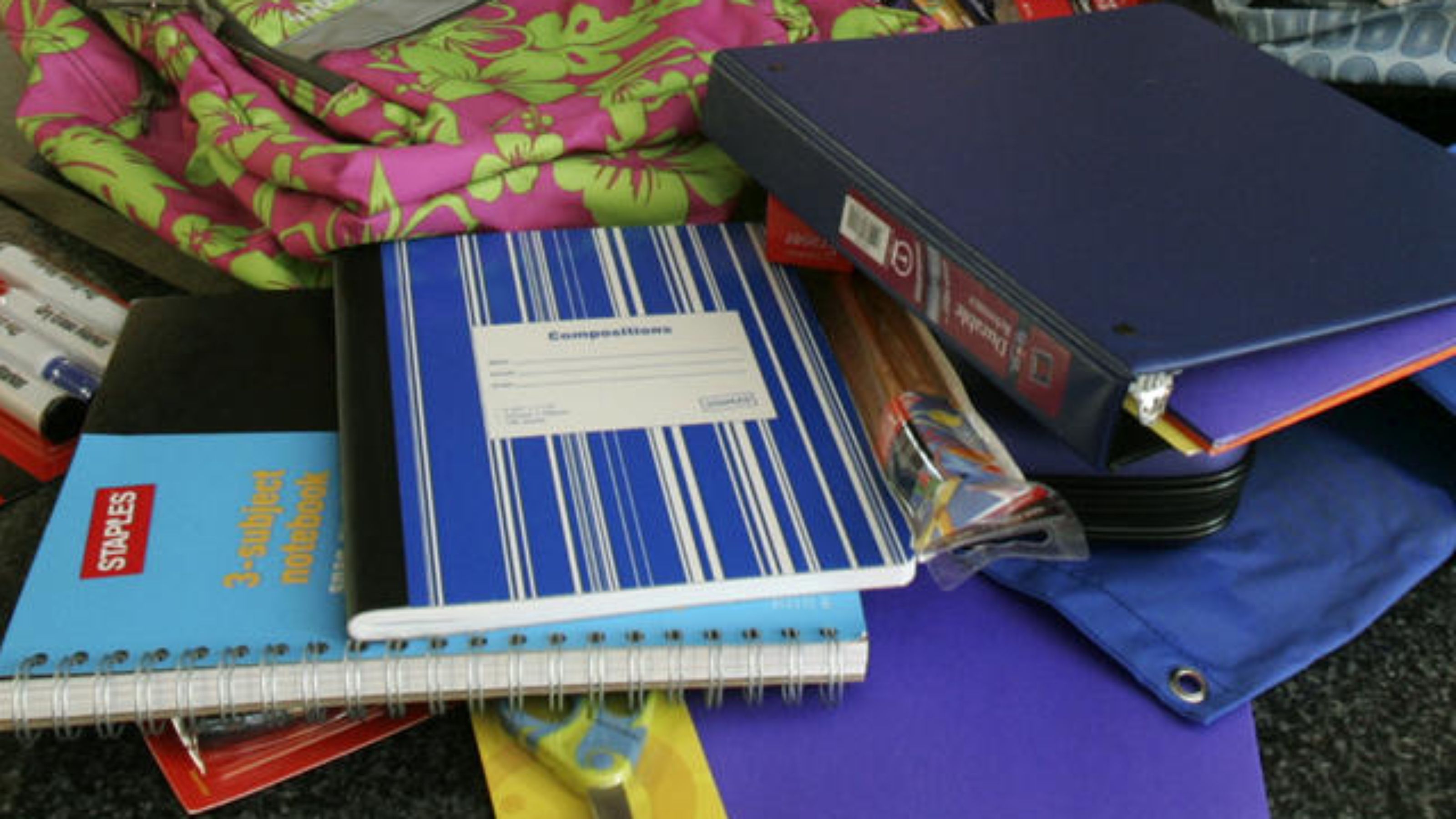 According to the National Retail Federation, back-to-school shoppers nationwide plan to spend $10.2 billion on clothing; $5.6 billion on shoes; $8.8 billion on electronics, like computers and calculators; and $4.9 billion on school supplies, like notebooks, folders, pencils, backpacks and lunchboxes.
The National Retail Federation survey found parents say they'll spend an average of nearly $239 on clothing and more than $114 on school supplies.
Under this year's sales tax holiday, items notebooks, pens and pencils, and backpacks are among those that are exempt from sales tax.
—
College-bound —  Thirty students can breathe a little easier this academic year, thanks to the Florida Independent College Fund.
The fund announced this week that it distributed $82,500 in scholarships to assist 30 students at private colleges and universities in Florida. The scholarships were made possible by a grant from the Council of Independent Colleges through the CIC/UPS Educational Endowment.
"All Floridians deserve access to affordable, high-quality higher education, regardless of their background," said Ed Moore, president of the Independent Colleges & Universities of Florida (ICUF), in a statement. "ICUF's 30 colleges and universities are proud to partner with CIC and the UPS Foundation to make access easier for students throughout Florida."
The organization gave out more than $1.5 million in scholarships, which make private higher education more affordable and accessible, through state-based associations across the nation.
"Independent colleges and universities in this country are remarkably effective at educating and graduating low-income and first-generation students in less time, with less student debt," said Richard Ekman, president of CIC. "Helping these students afford a private college education is a truly critical need in our society, and it is rewarding to be a partner with the UPS Foundation and Independent Colleges and Universities as we help to support deserving students."
—
Child crossing — With kiddos are heading back to school soon, the Department of Highway Safety and Motor Vehicles wants drivers to focus on child safety this month.
"This month, as children head back to school, it is critical that motorists adjust their driving behavior to account for more children on the road," said Terry Rhodes, the executive director of the Department of Highway Safety and Motor Vehicles.
"Slow down in school zones, follow instructions from crossing guards and properly stop for school buses," continued Rhodes. "No trip in a vehicle is routine, especially with children. Children are very observant and modeling safe driving behavior may just save their life down the road."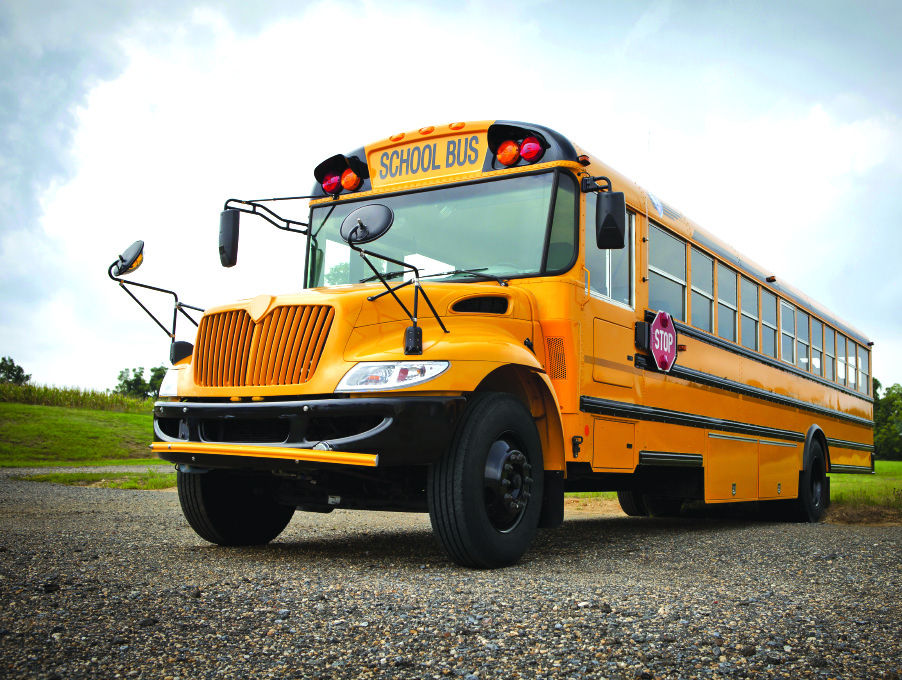 There were 134,790 children under the age of 18 involved in a crash in Florida last year, according to preliminary data. Those crashes resulted in 1,996 serious bodily injuries and 161 fatalities, a 32 percent increase from 2014.
State law requires all drivers and passengers under the age of 18 to wear a seat belt. Law enforcement issued nearly 9,000 citations last year to motorists for not properly securing children in a vehicle. The agency is also reminding Floridians of a new law — the Cameron Mayhew Act — that increased the minimum penalty for drivers who illegally pass a school bus, resulting in injury or death, to a $1,500 fine and a one-year license driver license suspension.
Recovered
Call it a $280,000 month.
The Florida Department of Agriculture and Consumer Services announced it received $279,375 on behalf of Florida consumers in July. The state agency received 3,186 complaints, initiated 241 investigations and arrested 13 people during the same time period.
The department also provided assistance to 22,458 consumers through its 1-800-HELP-FLA hotline, online chats and emails, and added 13,964 telephone numbers to the Florida Do Not Call List.
Last year, the Department of Agriculture and Consumer Services recovered nearly $3 million for Florida consumers from moving companies, vehicle repair shops, pawn shops, telemarketers, and agencies selling travel.
On board
Sen. Lizbeth Benacquisto is doing her part to get more Republicans in the statehouse.
The Republican Legislative Campaign Committee announced this week that the Fort Myers Republican has been appointed to the organization's 2017 executive committee. The announcement came on the heels of the annual meeting, which was held in Atlanta and brought together legislative leaders and business representatives from all 50 states and Puerto Rico.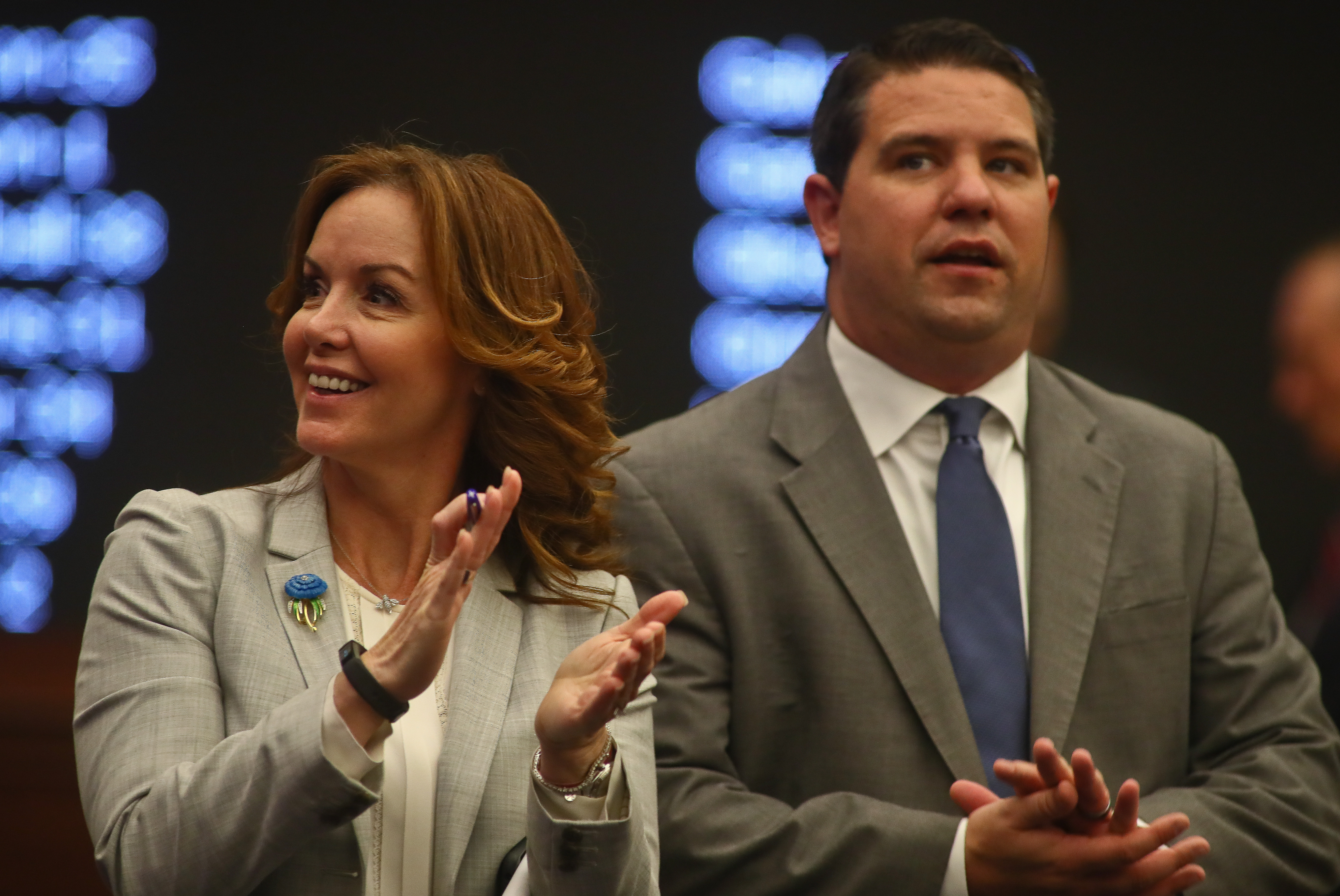 "With 69 of 99 legislative chambers controlled by Republicans, there has never been a better time to be a Republican legislative leader," said Mike Turzai, the chairman of the RLCC. "Following our productive meeting in Atlanta, these executive committee members are prepared and ready to help serve the success stories of Republican leadership to voters ahead of the 2018 midterms."
The RLCC works to Republican legislative leaders, and in 2016 worked to help Republicans gain control in state legislative chambers in Iowa, Kentucky and Minnesota.
"The members of our 2017 executive committee will be instrumental in ensuring continued Republican victories in legislative races throughout the country," said Linda Upmeyer, the vice-chairwoman of the RLCC.
Architects' group recognizes The Grove
Tallahassee's Call-Collins House is a winner, according to the American Institute of Architects, Florida/Caribbean Chapter.
The historic home, also known as The Grove, captured the chapter's 2017 People's Choice Award among 41 contenders and more than 5 million votes, according to the Department of State, which manages the property.
"The Call-Collins House is the centerpiece of The Grove Museum, which opened to the public in March 2017," the release said. "The museum features furnished rooms and interactive exhibits inside the Call-Collins House, as well as 10-1/2 wooded acres less than one mile north of Florida's State Capitol."
"Richard Keith Call, an officer on Gen. Andrew Jackson's personal staff, modeled his home after Jackson's Hermitage in Tennessee and is believed to have finished building it by 1831," the Associated Press' Gary Fineout has written about the manse.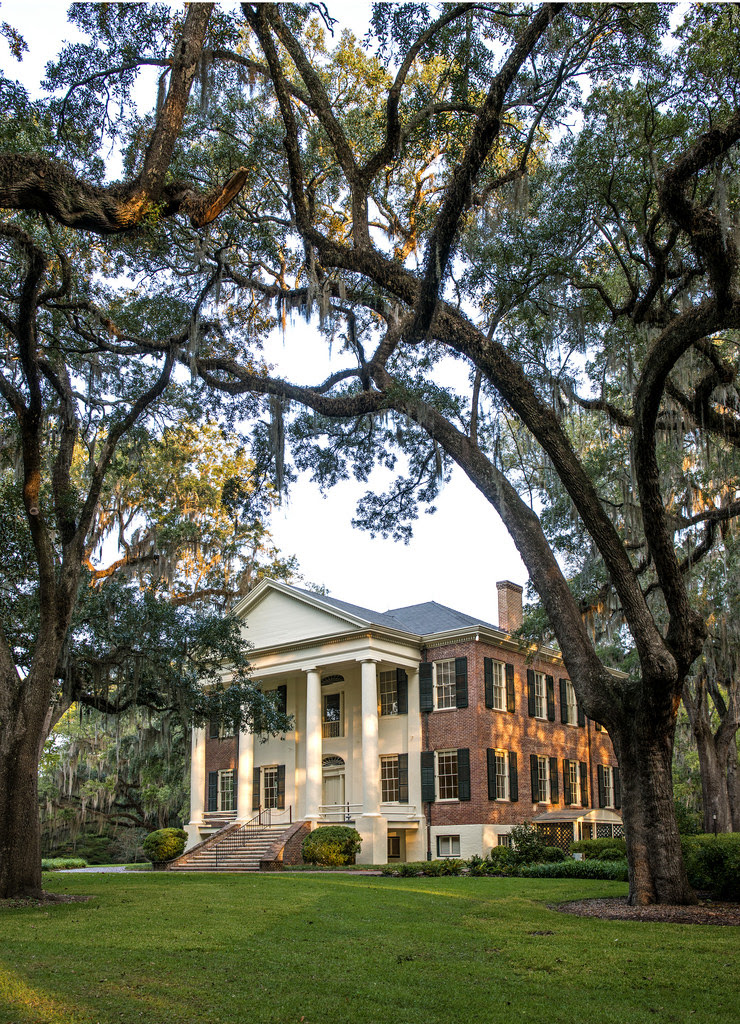 Call's great-granddaughter Mary Call married Florida Gov. LeRoy Collins, who also later resided in the home. He died there in 1991, and he and his wife are buried on the grounds.
The state took possession of the home and grounds, which underwent an extensive taxpayer-funded renovation that cost nearly $6 million.
"The Florida Department of State is honored and proud that the collaborative effort to restore and preserve the Call-Collins House has been recognized with the 2017 People's Choice Award," Secretary of State Ken Detzner said in a statement.
"The awards won by the Call-Collins House and the LEED green building designation symbolizes our commitment to leadership in preservation and historic site stewardship and to honoring the enduring legacy of the Call and Collins families by sharing The Grove with the public."
Virtual response
Florida attorneys are taking their talents to cyberspace.
The Florida Bar recently launched Florida Free Legal Answers, which aims to give low-income Floridians a way to get their legal questions answered by a licensed attorney free of charge. The website is a cooperative effort between The Florida Bar and the American Bar Association.
"Justice should not be restricted to only those who can afford it," said Michael Higer, president of The Florida Bar. "As the great information equalizer, technology has the potential to help level the playing field by connecting citizens who have legal questions with those best able to answer them."
Florida Free Legal Answers is accessible online 24/7, and would match qualified participants with licensed attorneys who can answer questions related to civil law. More than 500 attorneys have already signed up to participate in the program and volunteer their time on a pro-bono basis.
"The legal system can be a challenging maze to navigate for even the most educated and well-versed," said Higer. "People often contact legal aid because they do not know anywhere else to turn. Many times, they do not need the full range of services from a lawyer, but rather just need answers to a question or two. This program will provide folks in need with readily available lawyers who can answer their questions simply and effectively."
Pass the butter
Lobster lovers, rejoice: Spiny lobster season is here, well … nearly.
The regular recreational and commercial spiny lobster season kicks off on Sunday and runs through March 31, 2018. The season comes on the heels of a successful two-day sport season in July.
"Based on what we saw during the two-day mini season last month, we look forward to successful recreational harvests as well as ample opportunities for Florida's robust commercial fishing industry," said Brian Yablonski, the chairman of the Florida Fish and Wildlife Conservation Commission.
The spiny lobster season generates more than $1 million through the sales of more than 200,000 lobster permits a year.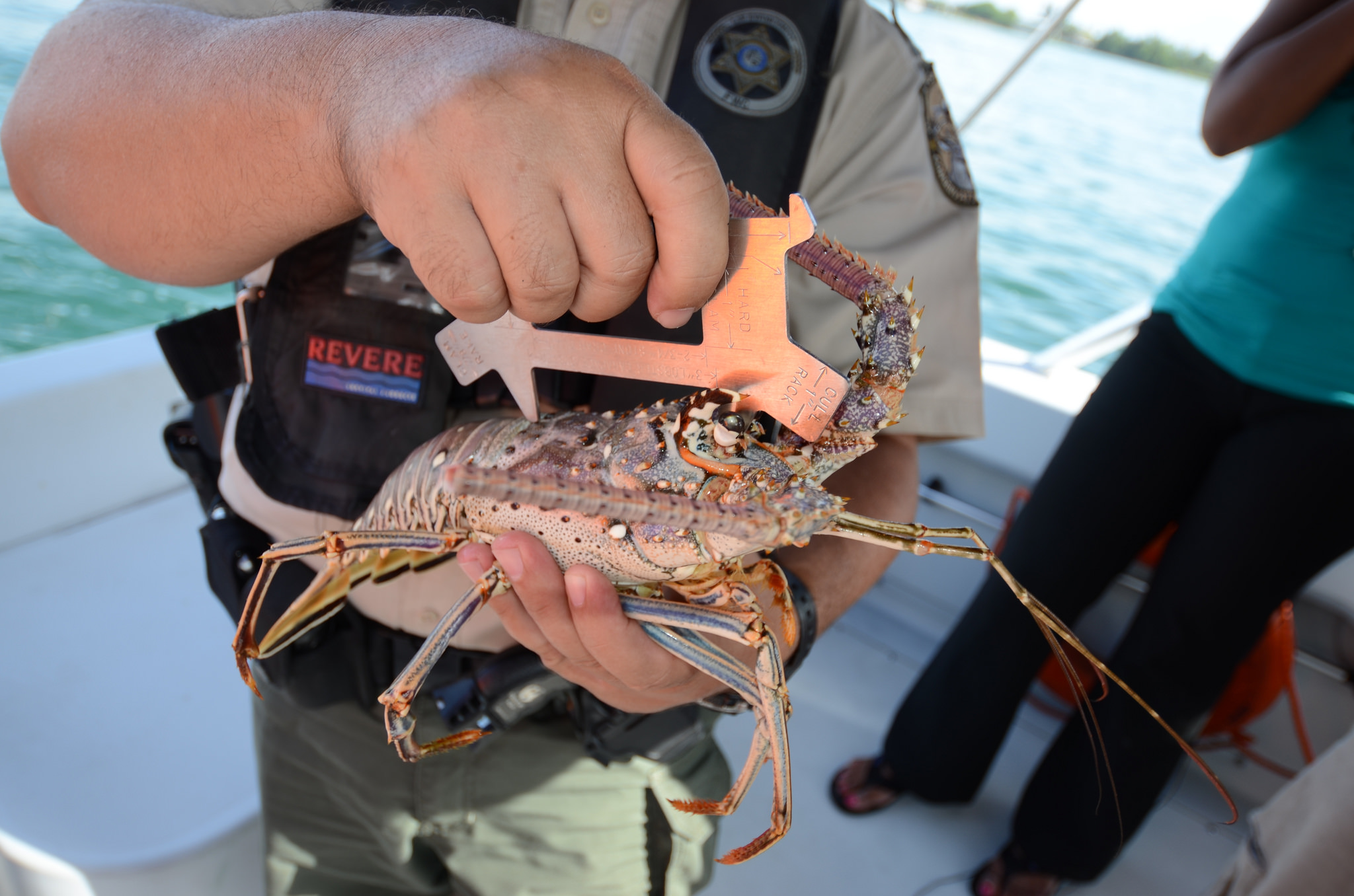 If you're planning to try and capture a few of the mouthwatering crustaceans, make sure you steer clear of Everglades National Park, Dry Tortugas National Park, Biscayne Bay-Card Sound Spiny Lobster Sanctuary, certain areas of John Pennekamp Coral Reef State Park, and no-take areas in the Florida Keys National Marine Sanctuary.
Lobster hunters are also reminded to make sure to stick to the bag and possession limits, which are six spiny lobsters per person.
Folks who try to harvest puny lobsters — lobsters whose carapace is not larger than 3 inches — will be charged with a separate offense, under a new state law. It's also against the law to harvest egg-bearing females.
Now for this week's edition of Capitol Directions:
(The News Service of Florida contributed to this post.)