A horsemen's group is out of business for now in Florida after an administrative law judge's decision in a battle over representation at Hialeah Park.
A final order out earlier this week ruled against the Florida Quarter Horse Racing Association (FQHRA), which had represented horsemen at the South Florida track.
The case is about "who controls the money," as we wrote about it in Takeaways back in October. For 2015-16, Hialeah reported a "total handle," all money wagered on races, of nearly $1.9 million, but also $8.5 million in "total gross receipts" from cards and "net slot machine revenue" of $68.3 million.
Having "a valid horsemen's agreement on file is a requirement for purposes of processing (a pari-mutuel facility's) cardroom application and for issuing (an) operating license," according to the order from Administrative Law Judge Lawrence P. Stevenson.
As of now, "we do not have a horsemen's agreement at any other track," said FQHRA president Ron Smith.
In Florida, tracks have to run a certain number of "live races" to also offer other forms of gambling. Hialeah's website shows it offers slots, poker and "electronic table games."
FQHRA, which "governs quarter horse permit holders' payments of purses," cried foul when the track instead recognized an upstart group, the South Florida Quarter Horse Association (SFQHA). The FQHRA called it "a sham organization established and controlled by Hialeah," the order says.  
The Department of Business and Professional Regulation, which oversees the state's pari-mutuel facilities, processed the track's annual paperwork based on the FQHRA agreement.
But Hialeah then switched its affiliation to SFQHA, the upstart group, the order says. That deal allowed for 36 live races, less than the "full schedule of 40 performances during the racing season."
The FQHRA argued that "allows pari-mutuel permitholders to unilaterally control racing dates and purse decisions without the involvement of an independent horsemen's association," the order says, "effectively authoriz(ing) 'decoupling' by allowing pari-mutuel permitholders to unilaterally control racing dates and purse agreements."
(The "purse" is the money paid to the top 5 finishers in a race; last year, tracks paid out in excess of $100 million in all types of horse-racing purses, according to DBPR's annual report. Hialeah paid out $5.6 million.)
While Stevenson agreed that the number of races was too low, he didn't buy the FQHRA's "sham" argument: "The only novel aspect of this licensing determination is that Hialeah has changed horsemen's associations, an event clearly contemplated by" state law.
"Acceptance of the FQHRA's position would make it difficult, if not impossible, for a quarter horse permitholder to ever dislodge an incumbent horsemen's association," Stevenson wrote.
"Our attorneys are looking at (the order)," the FQHRA's Smith said. "We hope we can work something out."
Coming up, the usual assortment of tidbits, leftovers and not-ready-for-prime-time moments by Jenna Buzzacco-Foerster, Michael Moline, Jim Rosica, and Peter Schorsch.
Now, the "Takeaway 5" — the Top 5 stories from the week that was:
Big money — After weeks of teasers, Gov. Rick Scott officially unveiled his fiscal 2017-18 budget proposal this week during the Associated Press' annual legislative planning session. The $83.5 billion spending plan includes $618 million in tax cuts, $85 million in economic incentives, nearly $4 billion for environmental protection, and nearly $5.1 million for public safety. The budget cuts taxpayer payments to hospitals by nearly $1 billion in Medicaid spending that helps care for the poor; and it doesn't include money for Senate President Joe Negron's water storage reservoir south of Lake Okeechobee.
Pest control — House Speaker Richard Corcoran probably didn't endear himself to Gov. Scott this week, saying spending problems at Enterprise Florida and Visit Florida was like turning on the light at 3 a.m. and seeing creepy crawlers scatter. "I don't mean this in a disparaging way to anybody, but there's cockroaches everywhere," he said. "Bonuses, severance packages, furniture, trips." Corcoran continued to use his remarks at the Associated Press legislative planning session this week to rip into the governor's priorities, saying there was no chance the House would approve Scott's request for $85 million for economic incentives or $76 million to promote tourism.
This means war — If the back-and-forth between Gov. Scott and Speaker Corcoran during the legislative session was a warning shot (and who are we kidding, this has been going on for a while), the feud escalated when Scott issued some of his strongest criticism to-date of the House position on incentives. During the Enterprise Florida meeting this week, Naples Republican criticized the House for refusing to support incentives, saying the decision will hurt Floridians. He tried to drive that point home throughout his two-day 2017 Jobs Summit, which focused on economic and business development, even encouraging attendees to call their House members to encourage them to support funding for incentives. But those calls may fall on deaf ears: The Florida House this week rolled out legislation that would completely eliminate Enterprise Florida and Visit Florida. The bill would fold the agencies into the Department of Economic Opportunity. The bill dropped just hours before Scott's jobs summit was set to begin. Coincidence? We think not.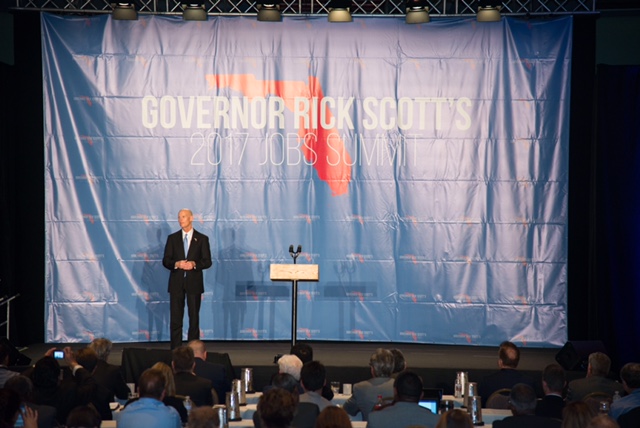 More (medical) marijuana — Sen. Jeff Brandes filed his own medical marijuana implementation bill this week. A well-known critic of the current system, Brandes' bill has the potential to blow open the market to allow far more medical marijuana licenses than currently allowed under state law. Under the proposal, vertical integration of medical marijuana treatment centers is not required. Instead, the bill creates four different function licenses — cultivation, processing, transportation, and retail — that a medical marijuana treatment center can obtain. It also opens the door for future growth by removing current requirements, like how long a company needs to be in business or how much of the product they can grow. Brandes is the second Senate Republican to file an implementing bill, and the Florida House is believed to be in the process of crafting its own proposal. His bill comes as the Florida Association of Counties is holding a conference in the Orlando area this weekend to talk about the implementation of the medical marijuana constitutional amendment.
640 Days — That's how many days until the 2018 election, but that doesn't mean it's too early to talk contenders. Sen. Denise Grimsley officially made it official this week, filing paperwork to run for Agriculture Commissioner. Current Agriculture Commissioner Adam Putnam hasn't officially made his 2018 gubernatorial plans known yet, but he does sound like a candidate. He said he agreed with Gov. Scott that business experience is essential for the governor's job, then went on to tout his involvement in the family business, Putnam Groves in Bartow. "As a guy who is part of a small business, I get it," said Putnam, who was elected agriculture commissioner after serving 10 years in Congress. Attorney John Morgan stopped by Tallahassee this week, where he talked about the things he would do if —yes we said if, not when — he runs for governor in 2018. And now we can add "possible 2018 gubernatorial candidate" to the list of qualifiers for Sen. Jack Latvala, who this week said he is considering a 2018 bid.
—
Anglers are united behind Gov. Scott and Senate President Joe Negron.
Keep Florida Fishing, the advocacy arm of the American Sportfishing Association, applauded Scott and Negron for their commitment to Everglades restoration, both through budget recommendations and legislation, this week.
Among other things, Scott's budget included $60 million for an Indian River Lagoon and Caloosahatchee River clean-up initiative. And Negron has backed a proposal (SB 10), which calls on the South Florida Water Management District to identify landowners in the Everglades Agricultural Area willing to sell land to the state for a 60,000-acre reservoir.
"Clean waters are imperative to the continued success of our industry," said Kellie Ralston, the ASA's Florida Fishery policy director. "Keep Florida Fishing looks forward to working with the Governor and legislative leaders to find comprehensive solutions that will expedite the Everglades restoration process in the weeks and months ahead, so Florida will remain the 'Fishing Capital of the World."
—
The state's fishermen (and women) aren't the only ones who think Gov. Scott did a fine job when he rolled out his budget this week.
Florida Water Advocates gave Scott a thumbs up  for including $120 million for "alternative water supply development" in his proposed 2017-18 budget. The nonprofit organization aims to promote the development of alternative water resources, supplies and infrastructure.
"Gov. Scott's budget shows forward thinking and leadership, making a significant investment in water for the State of Florida," said Florida Water board of directors member Irela Bagué. "As a former water manager, I am pleased that the Governor has taken proactive steps to ensuring that adequate funding goes toward water. These funds will not only help grow our economy but will ensure a sustainable and affordable supply of water for future generations. Investing in our most valuable resource makes good business sense."
—
Get out there and do something
That was Enterprise Florida CEO Chris Hart IV's ask at the end of the 2017 Jobs Summit this week. Hart told to the crowd to take what they learned from the two-day conference to improve their communities.
"We've had some amazing conversations. We've heard from panels that educated us on everything from how the state of Florida responds to emergency situations to entrepreneurs to how we drive business and utilize talent," he said. "But you know what, it's just a conversation. And nothing much will happen unless we take action. Please take what you learned here and file it away, but file it away to take action."
He encouraged them to call their lawmakers to ask them to support Gov. Scott's request for $85 million for economic incentives for his agency.
Hart moderated a panel discussion on entrepreneurship and innovation during the conference, and also used the conference as a chance to make a pitch for his public-private jobs agency. Hart, who was hired as president and CEO of the organization in November, celebrated one month on the job this week.
—
The future is coming.
Well, actually it's here. And the Charles Koch Institute —along with the James Madison Institute and Lyft — want to give Floridians a chance to learn a bit more about ridesharing, autonomous vehicles and other technological advances during an event next week in Tallahassee.
The event — called "By Ground and By Air: Ridesharing, Autonomous Vehicles, and Drones in the Sunshine State" — is meant to offer an evening of "engaging conversation with industry leaders and policy experts on the future of transportation in Florida and around the country."
The event, scheduled for 6 p.m. Wednesday, includes a panel discussion featuring Eli Dourado, the director of technology policy program at the Mercatus Center at George Mason University; Rob Grant, the director of government relations at Lyft; and Adrian Moore, the vice president of policy at the Reason Foundation. Sen. Jeff Brandes, a lover of all things autonomous, is the keynote speaker.
—
Hoorah for Team Recycling!
The Florida Recycling Partnership announced its 2017 leadership team this week. Elizabeth Castro DeWitt, the executive director of the Florida Beverage Association, will take over as chair of the partnership; while Kim Brunson, the recycle and solid waste manager for Publix will continue to serve on the board as past chair.
Dawn McCormick, director of communications & community relations for Waste Management Inc. of Florida, was elected as chair-elect. Samantha Padgett, general counsel for the Florida Retail Federation will serve as secretary and treasurer. Chuck Dees with Waste Management; Steve Lezman with PepsiCo, and J.P. Toner, with the International Bottled Water Association will remain on the board.
Kenya Cory will continue as the executive director of the partnership.
—
Thinking of getting hitched this year? Head to Orlando.
According to WalletHub, the City Beautiful is the second best place to get married. The personal finance website recently took a look at 2017's Best Places to Get Married, and ranked Orlando No. 2 overall.
Analysts compared 150 of the country's biggest cities, looking at 20 key indicators from cost-effectiveness, convenience and enjoyment. Orlando received a total score of 74.04, and was second only to Las Vegas. Orlando ranked No. 1 when it comes to "facilities and services" and No. 3 when it came "activities and attractions." The Central Florida community was ranked No. 57 when it came to costs.
Fort Lauderdale landed in the No. 8 spot, while Miami rounded out the Top 10. St. Petersburg found itself in the No. 38 spot, while Tallahassee was ranked No. 49 and Jacksonville was ranked No. 96.
The worst place to have a wedding, according to WalletHub: Newark, New Jersey.
—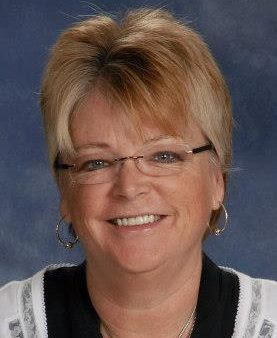 Congratulations, Lisa Hall!
The League of Women Voters of Florida announced this week that Hall will be joining the state board of directors.
"Lisa represents the professionalism and expertise that is the hallmark of the League of Women Voters. It is a pleasure to be able to work alongside her," said Pamela Goodman, president of LWV Florida.
Hall spent 17 years as a broadcast new producer, before launching a career in public relations in 2000. She served as the senior vice president of Salter>Mitchell until July 2013, leading the company's public affairs practice. While she continues her work with Salter>Mitchell clients as a senior consultant, she launched Hall+Media to pursue additional opportunities to advocate on behalf of judicial branches.
—
Gov. Scott wants Florida to get to work — on Zika research and a vaccine, that is.
Scott announced this week the winners of 34 grant awards to research the Zika virus and work toward developing a vaccine. The announcement came several months after the governor earmarked funds to pay for the development of a vaccine, and allow researchers to understand and mitigate the virus' effects on children.
"While we are currently in winter months when Zika is not as prevalent, we must remain vigilant and continue to do everything we can to help protect pregnant women and their developing babies," he said in a statement. "I look forward to seeing the innovation and progress of Florida's world-class research institutions as we continue to work together in the fight against Zika and to find a vaccine."
Organizations that received grant funding are: Florida Atlantic University ($199,280); Florida International University ($2.18 million); Florida State University ($2.16 million); Moffitt Cancer Center ($199,280); Nova Southeastern University ($198,886); The Scripps Research Institute ($199,280); University of Central Florida ($1.29 million); University of Florida ($2.92 million); University of Miami ($13.17 million); and the University of South Florida ($2.45 million).
—
Can you hear me now?
If you get a call from an unknown number asking that question, just say no.
Callers claiming to be from the IRS are asking that question, recording consumers when their responses are yes. Those scammers then use that "yes" recording to manipulate phone records to show false proof of consumers acknowledging and agreeing to provide payment for a service they never actually agreed to.
That's just one scam CFO Jeff Atwater wants Floridians to be on the lookout for as tax season looms ahead of them. Recent reports show consumers lose about $50 billion each year to scammers, and phone scams targeting seniors make up a large percentage of that total.
"Tax season has arrived and for some of us, filing our taxes may not be the most burdensome of tasks, but that can quickly change as scammers and fraudsters are more active now than any other time of the year," said Atwater in his weekly newsletter. "Unfortunately, Floridians are often targeted by scammers as our high number of senior residents are among the most likely to be targeted."
—
CFO Atwater administered some tough love to the insurance industry during the Florida Chamber of Commerce's 2017 Insurance Summit in Miami.
The state's Chief Financial Officer called for "honesty and transparency with an abundance of data that makes the case that a legislator, when weighing the evidence, can make a solid choice between what is out there today and where we go forward."
He told insurance representatives that their industry has not always helped itself — as when, two years ago, it resisted his Homeowner Claims Bill of Rights.
"I'm not crying crocodile tears for anybody in here," he elaborated to reporters following his remarks to the gathering.
"The industry has created its own perceptions — slow walking, not getting a repair done on time, lowballing with a contractor. Over a long period of time, this created conditions where there's a tremendous suspicion of what could really be the motivations of the insurance industry."
—
Republican Jose Felix Diaz, chairman of the House Commerce Committee, appearing on a panel of legislators at the Insurance Summit, said he believes the insurance industry is beginning to cotton on.
Speaking of assignment of benefits reform, he said:
"That's something the industry has started to realize — that it's no longer about loss of profits, so much as the pushing on of costs to consumers, and the additional expenses they're having to incur. I think that's very intelligent. I also think it's very smart that the industry has gotten together this early in the session."
That will be important with so many insurance priorities on the agenda. "We're noticing that there's not a lot of traction from the membership" for AOB reform, Diaz said. "It's very easy for the body to go off to the next thing that's not going to bog us down. We only have 60 days to do the work of the people."
—
Rep. Richard Stark, a Democratic insurance broker from Broward County, argued that when the industry is perceived as beating up on consumers, the courts are going to side with the little guy.
He noted that the Florida Supreme Court's Castellanos ruling, holding that the workers' compensation system deprived injured workers of their constitutional right of access to the courts, involved denial of around $800 in benefits. The court approved an attorney fee of more than $30,000.
"Are we not smart enough to see what may be coming here?" Stark wondered. "We need to present a better face, that we're really looking out for that employee and trying to get him back to work."
"Frankly, the court was correct," Sen. Kathleen Passidomo said. "When you have a claim that little, there's no lawyer that's going to take that case. That was one of those issues that was handling out there, and the trial lawyers were waiting for that one case. And they got it."
She suspects there are a lot of small claims that workers don't bother to pursue. "Now everybody who has an $800 claim can feel comfortable that they can get a lawyer who can pursue that," she said. Now, "they can take that to a $30,000 legal fee. That's why rates are going up."
—
Welcome to the board!
Gov. Scott appointed three members— Darryl Fales, Michael Armbruster, and Jay Snyder — to the Florida Concrete Masonry Education Council this week. Scott also reappointed Kelly Curtis and Robert Carlton to the board.
Fales, a 46-year-old Estero resident, is the president of Preferred Materials-Concrete Division. He succeeds Bernardo Diaz and was appointed to a term ending June 30, 2019.
Armbruster is an educator with the Orange County Public Schools. The 54-year-old Winter Garden resident fills a vacant seat and was appointed to a term ending June 30, 2017. Snyder also fills a vacant seat. The 56-year-old Orlando resident is the president of Masonry Accessories, Inc. and was appointed to a term ending June 30, 2018.
Curtis, a 47-year-old Windermere resident, is the vice president and general manager of Prestige Concrete Products VCNA. He was reappointed to a term ending June 30, 2019. Carlton, a 43-year-old from St. Augustine, was also reappointed to a term ending June 30, 2019. He is the general manager of Capital Concrete and Masonry, Inc.
—
Legal aid for low-income Floridians provides big returns to the state.
In 2015, $83 million was spent through 33 Florida nonprofit civil legal aid organizations. And according to a new report from the Florida Bar Foundation, $7 went back to the state's economy – nearly $600 million. The most significant impact from civil legal aid came through helping low-income Floridians obtain federal benefits, child support, wages and unemployment compensation — money which then gets spent in Florida.
"Equal justice under law is not only a basic underpinning of our democracy; it's also good economic policy," said Florida Bar Foundation President Matthew G. Brenner. "This study adds to a large body of empirical data – from Florida as well as other states – that clearly demonstrates that society at large benefits when the rights of the poorest and most vulnerable among us are protected."
Funding for civil legal aid came from several sources: The Foundation, the Legal Services Corporation, local governments, donors and others. Federal benefits for legal aid clients included $120.6 million in Social Security benefits, $70.7 million in Medicaid and Medicare reimbursements, and $2.7 million in veterans' benefits.
—
Know an excellent retailer? The Florida Retail Federation wants to hear about them.
The trade association is now accepting nominations for the 2017 Florida Retailer of the Year award. The award recognizes outstanding retailers for sound business practices and a commitment to their employees, customers and communities.
"As FRF celebrates its 80th year in advocating and supporting Florida's retailers, we are excited about recognizing the best our industry offers with our annual Retailer of the Year award," said Randy Miller, the president and CEO of the Florida Retail Federation. "We ask all consumers to support their favorite retailer by nominating them for this prestigious award."
Eligible retailers work for, own or operate a Florida retail business with a sales volume of $5 million or less and have a physical presence in operation or management of the retail business. Nominations can be submitted online by visiting frf.org/ROY. Nominations are due March 20.
—
Call it a $300,000 month.
The Florida Department of Agriculture and Consumer Services recovered $312,205 on behalf of Florida consumers in January, according to the office. During the same month, the state agency received 3,653 complaints, initiated 231 investigations and arrested 10 individuals. T
The agency added 281,138 telephone numbers to Florida's Do Not Call List in January.
All told, the department recovered nearly $3 million for Florida consumers from moving companies, vehicle repair shops, pawn shops, health studios, and telemarketers.
—
The recommendations are out.
The Florida Construction Workforce Task Force released its legislative recommendations recently. Established during the 2016 legislative session thanks to the help of Sen. Travis Hutson and Rep. Dane Eagle, the task force was asked to look at how Florida responds to workforce development needs.
"The work of this Task Force is critical to helping Florida determine how we can attract the next generation of workers to the industry.  Construction is ready to hire, train, and employ, but the workforce isn't returning at rates necessary to respond to the current demand," said Peter Dyga, chairman of the Construction Workforce Task Force and President of Associated Builders and Contractors Florida East Coast Chapter.
The recommendations included setting aside funding for construction training programs; allow for alternative instructor certification process; and create a legislative study to consider moving apprenticeship programs to the Department of Economic Opportunity.
—
Could the new Florida Department of Transportation chief get more cash? Maybe.
A 2015 report commissioned by the Florida Transportation Commission found the top department state — including the Secretary of Transportation — make less than similar positions in other states and the private sectors. The report found the secretary's salary lags behind other positions.
FDOT Secretary Jim Boxold announced his resignation last month. He makes $141,000. The report found similar positions in the private sector make $208,205.
A spokeswoman for Gov. Scott told POLTICO Florida they would look at the report when they consider a salary for the next FDOT chief.
—
Here's something no one tells you to put in your hurricane preparedness kit: Strawberry Pop-Tarts.
Bryan Koon, the director of the state Division of Emergency Management, said one of the most common things sold ahead of a disaster is strawberry Pop-Tarts. That tasty tidbit of information dates back to Koon's time as the operations manager and director of emergency management for Wal-Mart Stores.
"They come in a foil package. They can get wet. They last forever. They taste good. They're sugary and they're cheap," explained Koon. "If you want to stock up your preparedness kit for the next hurricane season, buy strawberry Pop-Tarts."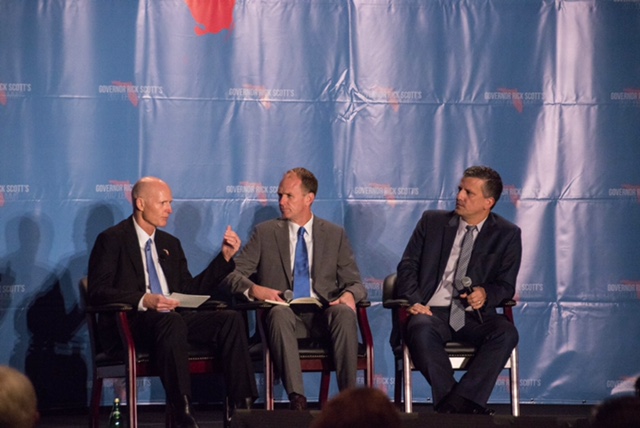 Koon joined Harry Sideris, the CEO of Duke Energy, in a panel discussion about disaster response during Gov. Scott's 2017 Jobs Summit in Orlando this week. While much of the conversation focused on the work the serious side of emergency response, there were a few lighthearted moments — including when Sideris told the crowd about a North Carolina woman who called to complain when lights were out in the middle of a storm.
"I was manning the phones when I got an emergency call from a woman who was upset that her light in her backyard, her spot light, was out. She had power in her house, (and) she was adamant that we should be out there … right now fixing her backyard light," said Sideris. "I was like, ma'am, you understand that 1.1 million people have no power and you're one of the few people that does? We'll get to your light in a little bit."
So how did she react, asked Scott.
"She understood," chuckled Sideris. "She thought everyone had lights and it was just her backyard light that was out."
—
Agriculture Commissioner Adam Putnam is already thinking about summer break.
Putnam announced this week his office will begin offering optional regional workshops for the Florida Summer BreakSpot program. Funded by the U.S. Department of Agriculture, the program works with non-profits, schools and summer camps to serve nutritional meals to underserved children across the state.
In 2015, more than 4,200 sites helped serve nearly 16 million meals to Florida children. According to the Department of Agriculture and Consumer Services, the number of Summer BreakSpot meals served each summer has increased 46 percent since 2012.
Training will be offered online for prospective and returning sponsors. Optional workshops provide more in-depth guidance will be held in each region beginning this month.
For more information about the summer food program, visit FreshFromFlorida.com.
—
Need more proof Agriculture Commissioner Putnam is yearning for summer?
Putnam announced this week the Florida Forest Service will host a summer learning opportunity for Sunshine State teacher.
The Florida Forestry Teachers' Tour will bring 45 teachers from across the state to Fernandina Beach to learn how forestry works, while giving teacher a chance to earn 30 continuing education units. Putnam said the four-day event is meant to immerse "teachers in the collaborative forestry effort to keep Florida's forests healthy, renewable and sustainable for future generations."
Teachers will learn how the forestry industry address environmental concerns and how foresters work to meet the needs of Florida communities and the environment. All lodging, meals and tour transportation is included.
Applications are due March 10, and the event is scheduled for June 20 through June 23. And don't worry kiddos, your teachers will definitely make it back in time for the first day of school.
—
Throwing a Super Bowl party this weekend? Get ready to spend some big money.
Florida families are expected to spend an average of $75 per person on their Super Bowl LI parties Sunday, according to the Florida Retail Federation. Total spending nationwide is expected to be about $14.1 billion.
In 2015, people spent an average of $82 per person on a Super Bowl party and total spending reached about $15.5 billion.
"Floridians love their football more than just about any other state, and with the Super Bowl being the final game of the year, we expect fans to celebrate the end to great seasons in both professional and college football," said Randy Miller, the president and CEO of Florida Retail Federation, in a statement. "The Super Bowl is truly a must-see event for Floridians whether they follow the sport closely or not, and we expect local consumers to load up on food, drinks and decorations for their game watching parties."
An estimated 188.5 million people are expected to watch the Atlanta Falcons and the New England Patriots square off Sunday. The National Retail Federation survey found 43 percent of viewers said the game is the most important part of the Super Bowl; while 24 percent said the commercials were the most important part. About 12 percent of respondents said they tune in for the half-time show.
—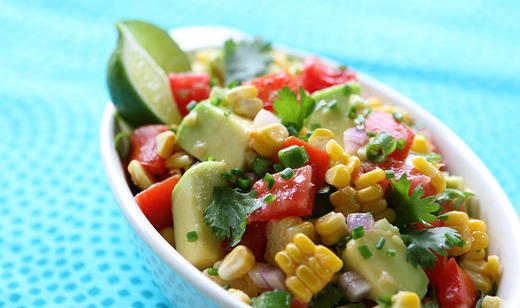 If you're one of the millions of folks throwing a part this weekend,  Agriculture Commissioner Putnam has a few snack suggestions for you.
Putnam shared a few "Fresh from Florida" recipes ahead of the Super Bowl this week. The recipes feature seafood and fresh fruits and vegetables produced in Florida.
"If you're looking for a few quick and simple recipes for Sunday's big game, these 'Fresh From Florida' recipes are real winners, and they feature produce grown by Florida's farmers and seafood caught in Florida's waters," he said.
Putnam suggests making Florida corn, tomato and avocado salsa; sweet corn and black bean enchiladas; a Florida pink shrimp boil; or taco stuffed Florida bell peppers.
—
Here's this week's edition of Capitol Directions:
Save
Save
Save
Save
Save
Save
Save
Save
Save