In the dog days of Tallahassee summer, there's nothing like a vendor fight to beat the news doldrums.
Throw in a public-records exemption claim for "trade secrets" and, hey, hand a reporter a pen and some popcorn.
On Thursday, Delta Dental won its motion to intervene in a records fight involving a company that manages dental benefits for the state children's health insurance program, according to Leon County court dockets. 
Delta was one of four companies to bid on providing kids' dental services, and the only one to lose.
Usually, losing bidders file public records requests on the bid process to make sure everything was on the up and up and see where winners got a leg up. Delta Dental followed that playbook with a records request to the Florida Healthy Kids Corp.
But one of the winners, Managed Care of North America (MCNA), learned of the request and balked.
Half of its score was based on its provider network — essentially the depth of its bench — but MCNA said disclosing that info would divulge "trade secrets."
Here's the catch: The info is publicly available, in bits and pieces through specific searches, on its website.
But Delta says it wants "access to MCNA's network data in the exact format that it was submitted to (Healthy Kids) … If the information was not accurately presented or formatted, a small variation in office address, county or office hours can result in duplicate counting of providers."
In other words, the provider could appear to have more participating dentists than they actually have.
Nonetheless, MCNA sued Healthy Kids to block the release of records. "Delta is a corporate competitor only interested in raiding MCNA for its statutorily protected trade secrets," the company said in a filing.
The list of lawyers involved reads like a Who's Who. Representing MCNA is Ken Bell, a former Florida Supreme Court justice who's now a partner in the Gunster law firm.
For Delta Dental, there's Thomas Crapps, a former administrative law judge and past law partner to Florida legal legend Dexter Douglass.
And MCNA's general counsel is Carlos Lacasa, a former Florida House appropriations chair (2000-02) and past chair of state-run Citizens Property Insurance.
Just as a side note, former Texas governor and GOP presidential candidate Rick Perry is on MCNA's board of directors.
The next hearing date in the case hasn't been set.
Coming up, the usual assortment of tidbits, leftovers and not-ready-for-prime-time moments by Jenna Buzzacco-Foerster, Jim Rosica and Peter Schorsch.
But first, the "Takeaway 5" — the Top 5 stories from the week that was:
Growing concern — The number of locally transmitted cases of Zika grew to more than a dozen this week, as concern over the spread of the mosquito-borne illness continued to grow. Most of the cases stem from mosquito bites that occurred in or around the Wynwood neighborhood, prompting the Centers for Disease Control and Prevention to warn pregnant women not to travel to the area. Pregnant women are of particular concern because if infected with the virus they can deliver babies with severe birth defects. Because of those risks, Gov. Rick Scott ordered the Department of Health to provide Zika testing kits to pregnant women at county health departments at no cost.
Pulse memorial — Nearly two months after the deadly attack at Pulse nightclub in Orlando, more details are emerging about Gov. Scott's meetings in the days following the attack. POLITICO Florida reported the Naples Republican had several private meetings with members of the LGBT community in the days after the attack, meetings that were set up by Rep. David Richardson, a Miami Democrat and the only openly gay member of the Florida Legislature. Also this week, Orlando Mayor Buddy Dyer said the city was interested in purchasing the gay nightclub to create a memorial for the people killed in the shooting.
Zika politics — Florida's congressional delegation called on the Centers for Disease Control and Prevention to send additional funding to Florida to combat the mosquito-borne virus. The CDC had promised to send $720,000 to combat the disease, but in a letter signed by all of Florida's 27 members, the state's congressional delegation said that wasn't enough. And during a swing through Florida this week, Donald Trump said Gov. Scott was doing "a fantastic job" and was going to have have the spread of Zika under control.
New chief — It's been a rocky few months when it comes to picking agency heads, but the pick for the Florida Department of Veterans' Affairs went on without a hitch. Gov. Scott and the cabinet selected Glenn Sutphin, the agency's interim head, become the permanent head during its cabinet meeting this week. A National Guardsman for over 30 years, he was the only person interviewed for the position. The vote for Sutphin was unanimous.
Bills are getting filed — Think the 2017 legislative session is months away? Think again. The first bills of the 2017 legislative session were filed this week. According to the Florida Senate website, more than 20 claim bills have been filed. Among the relief acts filed, were ones to benefit a brain-damaged Pasco County woman and a deceased Florida State football player.
—
Thank you for your service.
That was the message Gov. Rick Scott delivered to law enforcement officers this week during a speech at the Florida Police Chiefs Association annual summer training conference. The Naples Republican used his brief remarks to thank law enforcement officers for their service.
"What you do every day impacts so many lives, and so, from the bottom of my heart, I thank you," said Scott.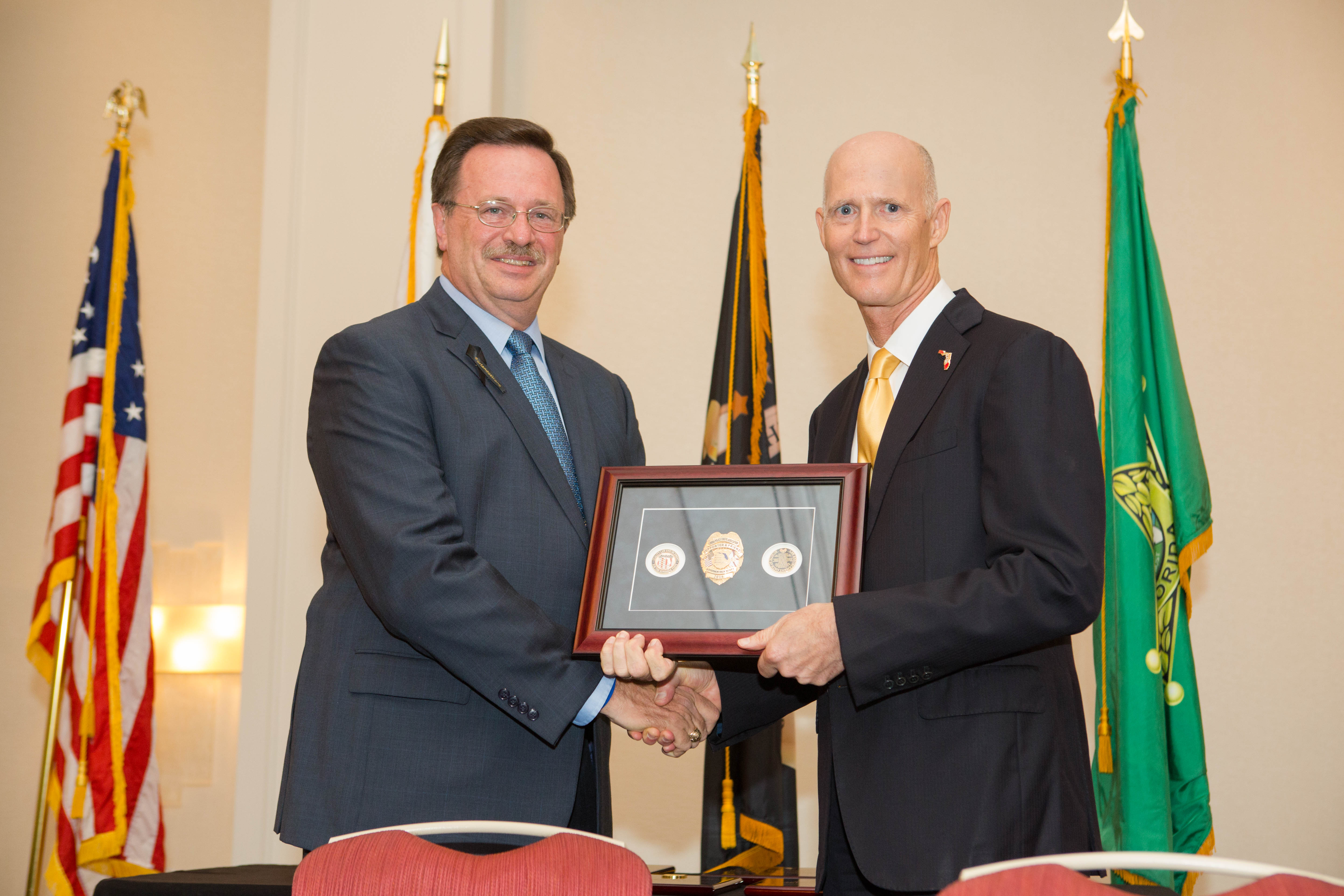 Scott told the crowd that his oldest grandson wants to be a police officer when he grows up. The 4-year-old has grown up around Florida Department of Law Enforcement officers, and Scott said he wears a badge and police hat every day.
"Thank you for what you do every day, and thanks for taking care of my family," said Scott. "I'm proud that my little 4½-year-old wants to rescue people. That's what he wants to do. And he says that every day 'Grandpa, I'm going to rescue people.'"
The association also presented Scott with an award for his work on behalf of law enforcement over the years.
—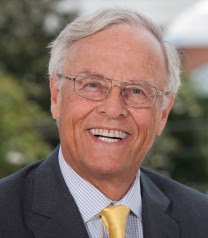 Retirement? What retirement?
Donald J. Weidner, the former dean of the Florida State University College of Law, has joined the panel of neutrals at Upchurch Watson White & Max, a Florida- and Alabama-based mediation group.
"We are honored and delighted that Dean Weidner has elected to join our panel of distinguished neutrals, and look forward to a long and enduring relationship," said John Upchurch, UWWM's CEO and a founding principal, in a statement. "Clients dealing with sophisticated financing or leasing arrangements will be pleased to be able to work with such an accomplished expert in those arenas."
Weidner announced last year he was retiring as the dean in June 2015. While dispute resolution will be his priority, Weidner, who joined the law faculty in 1976, will continue to be a member of the full-time faculty after a sabbatical.
—
The Florida Department of Law Enforcement honored its own this week.
The law enforcement agency recognized members from throughout Florida for their work in 2015. The winners were recognized for key accomplishments, money-saving ideas and productivity.
"These award winners represent the best of FDLE," said FDLE Commissioner Rick Swearingen. "They are true leaders whose contributions will shape FDLE's future."
Travis Lawson, a special agent assigned to FDLE's Marianna sub-field office, was named the Special Agent of the Year. According to FDLE, Lawson assisted local law enforcement with several homicide cases, worked in-custody death investigations for law enforcement and the Department of Corrections, worked officer involved shootings and other complex investigations.
Other award winners were: Heather Pence, a senior management analyst with the Office of External Affairs, was named the Commissioner's Award Winner; Linzee Willette, a crime lab analyst in the FDLE Orlando office, was named the Forensic Scientist of the Year; Cpl. James Horton, a nine-year veteran of the Capitol Police, was named the Capitol Police Officer of the Year; Bobbie Baggett, a senior management analyst with FDLE in Tallahassee, was named the Distinguished Member of the Year; Emma Santos-Rodriguez, a crime intelligence technician with FDLE in Orlando, was named the Distinguished Support Member of the Year; Terry Berry, a data processing manager with FDLE in Tallahassee was given the Excellence in Leadership award; and Kathleen Murphy, a senior crime intelligence analyst supervisor with FDLE in Orlando, was honored for her contribution to criminal justice.
The commissioner also honored FDLE's legislative affairs team and the QIAcube team, which developed more effective strategies for processing sexual assault evidence.
—
Keeping children safe on and around Florida's roadways is a top priority for the Florida Department of Highway Safety and Motor Vehicles.
August is Child Safety Awareness Month, and the agency is spending the month educating Floridians about all aspects of child safety on Florida's roads. That includes proper seat restraints, not leaving children in hot cars, and safety in and around school zones and on school buses.
Preliminary data shows 1,165 children were injured because they weren't wearing a safety restraint. Law enforcement issued more than 21,000 citations to motorists for not properly securing children in a vehicle.
"Children are our most precious cargo and it's critical for all motorists to take extra caution when a child is in or around a motor vehicle, even in your own driveway," said DHSMV Executive Director Terry L. Rhodes. "In the heat of the Florida summer, when more children will be out on the road preparing for the start of school, it is very important to remember that whether driving through a school zone or taking a family trip, motorists must do everything possible to ensure our children arrive alive."
Starting this week, Florida Highway Patrol will begin offering free car seat checks and installations for motorists who bring their car seat to a local FHP Troop station. The car seat checks will be offered on the first Friday of every month, and are free to the public. A full list of locations and information about how to make an appointment can be found on the department's website.
—
Congratulations, Stacy Arias!
Arias, a 23-year state government veteran, has joined Southern Strategy Group in Tallahassee.
The native Floridian started at the Florida Department of Highway Safety and Motor Vehicles in 1993. She ultimately became the department's chief of staff, before moving to the Department of Management Services in 2012. There she served as the deputy secretary of business operations.
She most recently served as the chief of staff with the Florida Department of Corrections.
—
Here's a first: The first female partner at Mercury is from Florida.
The firm announced this week that Ashley Walker has been named a partner at the bipartisan public strategy company. Walker, who has led the public affairs operation in Florida since joining the firm in 2013, is the first woman to be named a partner of the global consulting company.
"I am honored to accept this new role, and join the talented partners of Mercury," said Walker.  "The firm has been on an incredible trajectory for several years, and I am excited to work with our global team to continue to grow our reach and brand around the world."
Prior to joining the company, Walker served as the Florida state director of Obama for America for the 2012 re-election campaign. She also served as the Florida state director of Organizing for America, 2010 Coordinated Campaign director, and deputy state director for the 2008 Obama for America Florida campaign.
—
More than 200,000 acres of forest burned last year.
Don't worry, though. All of those fires were prescribed burns to keep the ecosystem healthy and reduce wildfire risks.
Agriculture Commissioner Adam Putnam and the Florida Forest Service announce more than 204,000 acres of Florida's state forest were treated with prescribed fire last year. The fires are considered an important land management tool, and are used to reduce building of flammable plant materials that can fuel and intensify dangerous wildfires.
"The Florida Forest Service is a national leader in prescribed fire and administers one of the top prescribed fire programs in the country," said Putnam. "Prescribed fire keeps Florida's natural habitats healthy and helps protect Florida residents and visitors by reducing the wildfire risk."
The Florida Forest Service manages more than one million acres of public forest land.
—
Organizations across the state pitched in to help in the days following the attack at the Pulse nightclub, and for that the Florida Cabinet wants to say "thanks."
Three organizations — Catholic Charities of Florida, the American Red Cross, and Hands on Orlando — were recognized during the Florida Cabinet meeting this week. The three organizations were presented with the Champion of Service Award, which is Florida's official statewide volunteer recognition for individuals and organizations.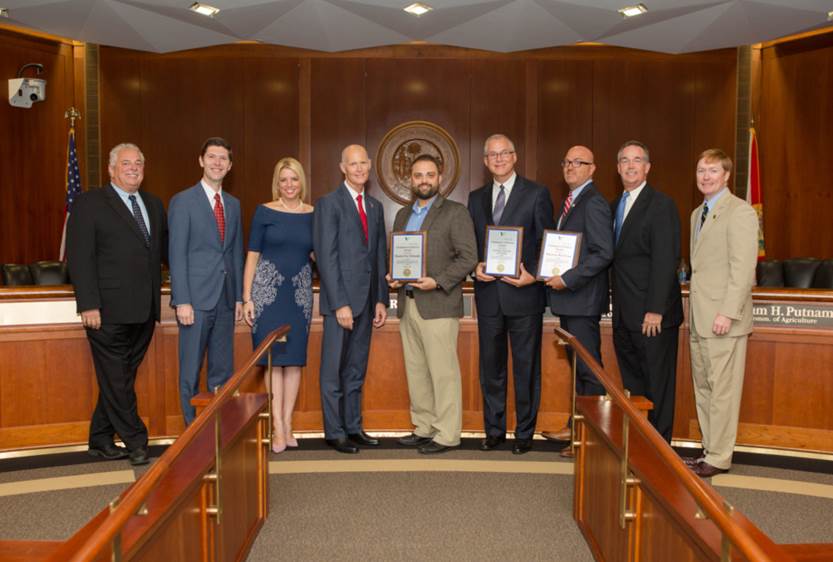 "It is an honor to recognize these organizations for their service following the Orlando terrorist attack. Each of these groups have worked tirelessly to support the Orlando community in the aftermath of the terror attack," said Gov. Scott in a statement. "I was in Orlando for nearly two weeks following the attack and had the opportunity to meet with many volunteers and service organizations to see firsthand how dedicated they were to helping those in need. We are grateful for their efforts and extend our gratitude to the organizations, staff, and the many volunteers who serve alongside them."
The American Red Cross mobilized 231 volunteers following the attack, staffed the city emergency assistance call center, and provided mental health and spiritual care to more than 3,000 individuals in the days following the attack.
According to the governor's office, Catholic Charities of Florida and local Catholic Charities organizations were among the first volunteer relief organizations to respond to the Orlando attack. Hands on Orlando deployed volunteers to serve in a number of capacities, including answering calls, helping individuals recover personal items from the site, and guiding family members through resource options available through the Orlando Family Assistance Center.
—
Give Ben Stern a high five next time you see him.
The 17-year-old Melbourne resident was given the Young Entrepreneur Award during the Florida Cabinet meeting this week. Stern is the founder and CEO of Nohbo, the world's first eco-friendly shampoo ball.
"As a successful business owner and high school student, Ben is setting an incredible example of entrepreneurship in our state," said Gov. Scott. "I look forward to seeing Nohbo continue to grow here in Florida."
Nohbo is a soft powdered ball that provides a single use of shampoo after dissolving in water.
Scott also awarded Endoscopy Replacement Parts, Inc. with the Governor's Business Ambassador Award. The Newberry manufacturer sells over 2,000 different products and serves independent service organizations in more than 80 countries.
—
Speaking of awards: Gov. Scott presented five Florida first responders from the Florida Forest Service with the Medal of Heroism. The members were recognized for their bravery and dedication to providing assistance to the Oklahoma Fire Response.
Scott presented Melissa Yunas with the Okeechobee Field Unit, Patrick Mahoney with the Myakka River Field Unit, Josh Fish from the stat office, Tim Elder with the Okeechobee Field Unit, and Hannah Anderson with the Chipola Field Unit with the Medal of Heroism.
The governor also presented the 2017 Teachers of the Year — Georgette Allbritton from Suwannee County, Jeffery Johnson from St. Lucie County, Kelly Kunde from Washington County, Johana Lopez from Orange County, and Laurie Zentz from St. Johns County — with the Shine Award.
—
Like golf? Head to DeFuniak Springs.
Secretary of State Ken Detzner announced this week that DeFuniak Springs Country Club has been chosen as the featured course on the Florida Historic Golf Trail.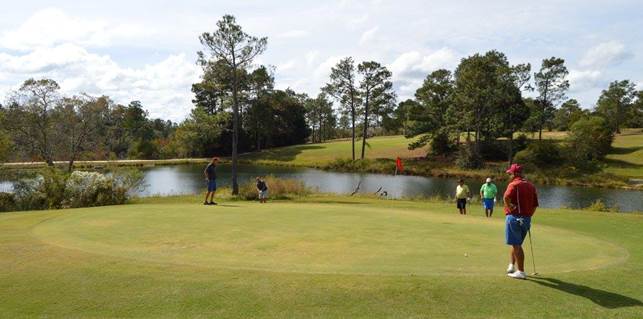 "For over 90 years, this course has been a fixture for golfers and visitors to this historic community in Northwest Florida," said Detzner in a statement.
The course was built in the early 1920s, after a group of businessmen realized a course would draw winter tourists to the area. The first nine holes were under construction by 1924. Nine more holes were added decades later, and the entire 18-hole course was completed in the 1970s. It is now an 18-hole, par-72 golf course.
—
There's a new clerk in the House.
Portia Palmer was hired last month as the House clerk, according to POLITICO Florida. She replaces Bob Ward, who served as clerk since 2008.
Palmer, according to the POLITICO Florida report, worked as chief of staff for Arthur Teele, a former Miami City Commissioner, from 1998-1999. She then worked as the spokeswoman for the Republican Party of Florida, leading the party's outreach to black voters, from 1999 to 2002. She also worked as Newt Gingrich's spokesperson during his 2012 presidential campaign.
—
Just call it TaxWatch South.
Florida TaxWatch announced this week it was opening its first office in South Florida. The expansion into Miami will allow the organization to "better serve all Floridians with valuable proximity to this international hub of business and tourism," said Dominic M. Calabro, the organization's president and CEO.
Calabro said Robert Cruz will launch the new office. Cruz, a Miami native, joined TaxWatch this summer as the chief economist. Before joining the research institute, Cruz served as department chairman of the Business School at the Kendall Campus of Miami-Dade College. He has a Ph.D. in economics from the University of Pennsylvania.
"I have been proud to call Miami my home for all of my life and I am proud to be part of TaxWatch's long history as the state's leading government watchdog," said Cruz. "This is an outstanding opportunity to make sure our great work serves South Florida's residents and visitors."
—
School is (almost) in session.
And that means more kids and school buses on the road.
To make sure Floridians are up-to-speed on the rules of the road, the Florida Beer Wholesalers Association is launching a statewide, safe driving campaign to raise awareness of increased risks around school buses and school zones.
The campaign is meant to act as a both refresher for distributors' professional drivers and a public awareness campaign, said Mark Vroman, president of the association and Coastal Beverage in Naples.
A refresher video and training materials can be found at www.SchoolsBackFL.com.
—
Escape the heat and head to the mall this weekend.
The annual back-to-school sales tax holiday runs from Aug. 5 through Aug. 7. The tax free weekend allows Floridians to save on school supplies and clothes for their children and themselves.
According to the Florida Retail Federation, the average family is expected to spend $673 on apparel, accessories, shoes and school supplies. That's up from $630 last year.
"The back-to-school sales tax holiday remains one of the most popular shopping periods of the year in Florida with students, parents and business professionals looking forward to saving money on the clothes and items they need for school or work," said Randy Miller, the president and CEO of the Florida Retail Federation, in a statement. "We're excited about what the weekend will bring in terms of sales for business and the important savings for consumers."
The holiday means shoppers don't have to pay sales take on back-to-school items including clothing and shoes priced at $60 or less, and school supplies — like notebooks, pencils, and erasers — that sell for $15 or less.
—
Here's this week's edition of Capitol Directions: