And so it goes, another attempt to change the state's alimony regimen, down in flames.
This year's bill (SB 668) was complicated by the addition of language from another measure in the 2016 Legislative Session. It would have changed the beginning assumption of child custody (or "time-sharing") to 50/50 between spouses.
And that is what killed it, thanks to state Sen. Tom Lee, a Brandon Republican. He pushed that language, which came from a bill of his (SB 250) that passed the Senate but died in the House.
Lee, the outgoing Senate Appropriations Chairman and a past Senate President, for years has tried to redo the way parental time-sharing is handled in state courts in divorce proceedings.
It's personal for him: Lee went through an ugly divorce, clashing with his ex-wife for more time with his kids. He has said he wants to help others in similar legal binds.
But the governor didn't see it his way, basing his veto on the custody provisions.
The "needs of the child must come before all others," Scott wrote in his veto letter.
"Current law directs a judge to consider the needs and interests of the children first when determining a parenting plan and time-sharing schedule," the governor said. "This bill has the potential to up-end that policy in favor of putting the wants of a parent before the child's best interest by creating a premise of equal time-sharing."
The bill required judges to "begin with the premise that a minor child should spend approximately equal amounts of time with each parent."
But Lee seemed to ignore another premise, that justice is dependent on the facts of each individual case.
"Our judges must consider each family's unique situation and abilities and put the best interests of the child above all else," Scott said.
As Emily Dickinson wrote, "The Heart wants what it wants – or else it does not care."
One must respect Lee's passion for parents to be with their children. But the question remains: For whom does Tom Lee ultimately care? The parents – or the children?
Coming up, the usual assortment of tidbits, leftovers and not-ready-for-prime-time moments by Jenna Buzzacco-Foerster, Ryan Ray, Jim Rosica and Peter Schorsch.
But first, the "Takeaway 5" — the Top 5 stories from the week that was:
—
It's a law — Gov. Scott signed a host of bills into law this week, including bills dealing with life insurance, education and health care. Scott signed legislation early in the week requiring life insurance companies to check the master death list and inform policyholders' beneficiaries of available benefit. He also OK'd a massive education bill that creates public school choice and eases transfer rules for high school student athletes. The Governor also signed a several health care bills that ends the so-called balanced bill practice (HB 221); a bill allowing advanced registered nurse practitioners to prescribe controlled substances (HB 423); and one that creates a statewide database of hospital costs (HB 1175).
Vetoed — Not every bill that crossed Gov. Scott's desk this week got his signature. On Thursday, Scott vetoed a legislation (HB 139) that could have helped poor and rural Floridians get dental care. Scott said he vetoed the bill because there was too much of a potential for abuse of public dollars. The bill would have created a grant program aimed at dentists serving patients in counties with a shortage of dentist. The grants would have ranged from $10,000 to $100,000, and would have been administered by the Department of Health.
Vetoed, Part II — Gov. Scott wielded his veto pen again on Friday, once again vetoing legislation that aimed to overhaul the state's alimony laws. While Scott commended the bill sponsors, including Sen. Lee, for their efforts, he said he worried that the bill had the potential of putting "the wants of a parent before the child's best interest." Opponents of the measure applauded Scott for his decision, but supporters questioned his reasoning. In a statement Friday, Lee said it "is unclear what future family law reform legislation the Governor may find acceptable." Scott vetoed similar legislation in 2013.
Bad week — It wasn't a great week for Enterprise Florida. The state's public-private economic development organization got bumped down a notch on the governor's organizational chart. Under the new organizational chart, the head of Enterprise Florida will no longer report directly to the governor; instead, the agency is under Deputy Chief of Staff Frank Collins. The downgrade was the latest in a series of bumps in the road in recent weeks. But agency officials defended the organization and its ongoing work in a conference call this week.
Bear hunt — Bad news for Florida's bear population. The Florida Fish and Wildlife Conservation Commission may be considering holding another bear hunt this fall. The commission's chairman directed staff and commissioners to prepare for a discussion in June about how a hunt could be managed. The commission held its first hunt in more than 20 years in October, citing what they said was a growing bear population. The one-week hunt was called off in two days after the death count reached more than 300. The Commission will discuss the possibility of a 2016 hunt in June.
—
The next head of Enterprise Florida, the state's public-private economic development organization, will no longer report directly to Gov. Rick Scott, according to a new Governor's Office organizational chart.
The chart, first unearthed Wednesday by Associated Press Capitol reporter Gary Fineout in his The Fine Print blog, had been quietly posted on the Governor's Office official website, www.flgov.com.
It shows Enterprise Florida has been stricken as a separate heading and converted into a subheading under Deputy Chief of Staff Frank Collins, whose portfolio includes Space Florida, Visit Florida, the Department of Economic Opportunity and others.
Previously, EFI's president – who also holds the title of Secretary of Commerce – reported directly to the governor.
The organizational chart also shows some deputy chiefs of staff have had responsibilities shuffled among them. Here's Fineout's analysis on the big picture:
Why is this chart important? Because it shows the names of the people inside the governor's office who have direct responsibility over various functions in state government. These are the people who work day to day with agency heads and serve as the liaison between them and the governor. And they are the ones that lobbyists generally turn to when they have a problem or issue with a particular agency head. (Emphasis added.)
—
More than a dozen state lawmakers have been honored by the Florida Sheriffs Association.
On Monday, the Florida Sheriffs Association announced it has named Sen. Miguel Diaz de la Portilla as the 2016 Legislator of the Year. The association also recognized 15 additional House and Senate members as Legislative Champions for their work during the 2016 legislative session.
Diaz de la Portilla was chosen because of his commitment to the safety of Floridians. He was recognized because of his approach to concealed carry legislation.
"The Florida Sheriffs Association is honored to recognize Senator Diaz de la Portilla for his continued support and commitment to the public safety," said FSA President and Alachua County Sheriff Sadie Darnell in a statement.  "We were grateful for the opportunity to work with a senator so dedicated to the citizens this legislative session."
The association also recognized Reps. Rene Plasencia, Shevrin Jones, Cyndi Stevenson, Dave Kerner, Kathleen Passidomo and Chris Latvala, and Sens. Jeremy Ring, Chris Smith, Alan Hays, David Simmons, Garrett Richter, Rob Bradley, Arthenia Joyner and Jack Latvala.
"This session, the Florida Legislature has made taking care of law enforcement officers a priority through the passage of the Deputy Pine bill (SB 7012), which reforms the death benefits for families of fallen officers," said FSA's Legislative Chair and Pinellas County Sheriff Bob Gualtieri. "These legislators helped make this bill a reality, along with numerous other important public safety bills, which will make a difference in the lives of many."
—
Gov. Scott honored law enforcement officers on Monday during an event in West Palm Beach.
Scott held a ceremonial bill signing at the Palm Beach County Sheriff's Office. Scott ceremonially signed a bill (SB 7012) that is meant to protect the families of law enforcement officers and first responders who die in the line of duty. Among other things, it provides the beneficiary with the officer's monthly salary for life.
"This bill is going to give peace of mind to individuals," said Scott, according to a video released by his office.
The Naples Republican formally signed the bill into law on April 8. It goes into effect July 1.
—
Rep. Shevrin Jones has been tapped to serve on a national task force to help policymakers disabled individuals enter the workforce.
The Council of State Governments and the National Conference of State Legislatures has organized the National Task Force on Workforce Development for People with Disabilities. Jones has been appointed to the hiring, retention and re-entry subcommittee.
The task force convened on March 19 and March 20 in Chicago. It will meet Washington, D.C. later this spring; with policy recommendations scheduled to be released during the 2016 CSG National Conference in December.
About 54 million Americans live with a disability; however, the majority of adults with disabilities are either unemployed or underemployed.
"This population has much to contribute in the workplace and in their communities," said Elizabeth Whitehouse, the CSG director of education and workforce development. "The task force provides an opportunity for states to learn from each other and see the exciting and innovative policies and programs that make a difference in the lives of people with disabilities."
—
Appointments news: Gov. Scott named Pauline Lowe and Bridget Jennings to the state's Diabetes Advisory Council. Lowe, 57, of Winter Springs, is the regional director for community health strategies for the American Diabetes Association. She succeeds Peter Nehr and is appointed for a term April 12, 2016-July 1, 2017. Jennings, 59, of Orange Park, is an RN certified diabetes educator with Florida Blue. She is appointed for a term April 12, 2016-July 1, 2019.
—
This week, the Florida Department of Agriculture and Consumer Services announced results for the 2nd quarterly competition of the Florida Forest Service's State Forest Photography Contest.
The current winners for each category are:
Nature- "Scenery of a Placid Place" at Newnans Lake State Forest, by Lyrica Bonfour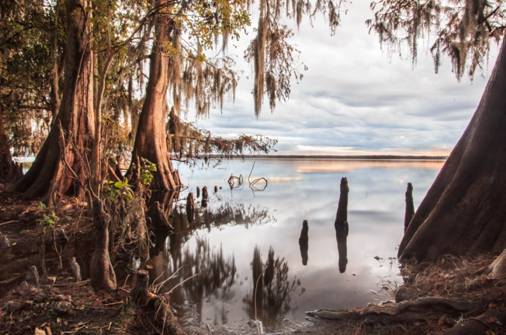 Recreation- "Black Tract Trailhead" at Twin Rivers State Forest, by Rachel Allen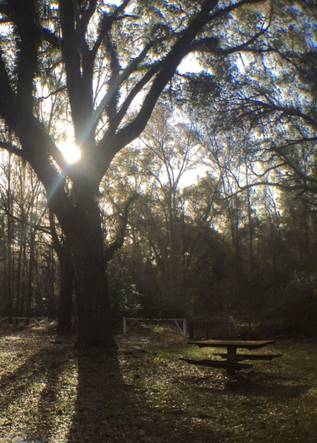 Creative- "Amazing Lights" at Myakka State Forest, by Jackie Hall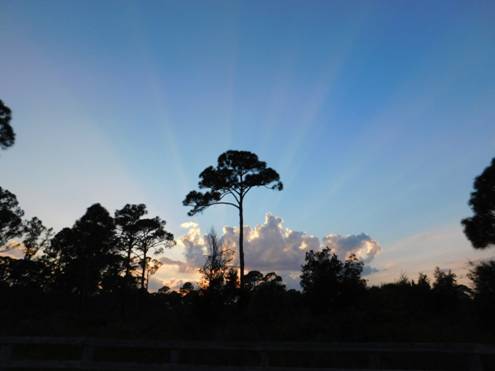 Employee- "Getting Ready for Spring" at Jennings State Forest, by Elizabeth Smith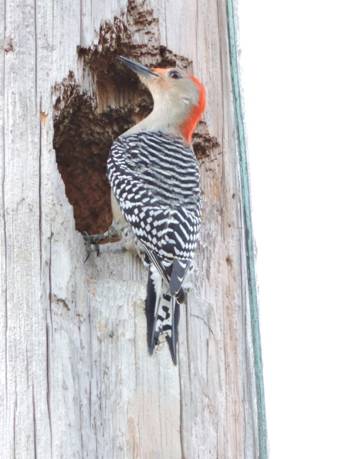 Overall- "In Awe of Nature" at Myakka State Forest, by Jackie Hall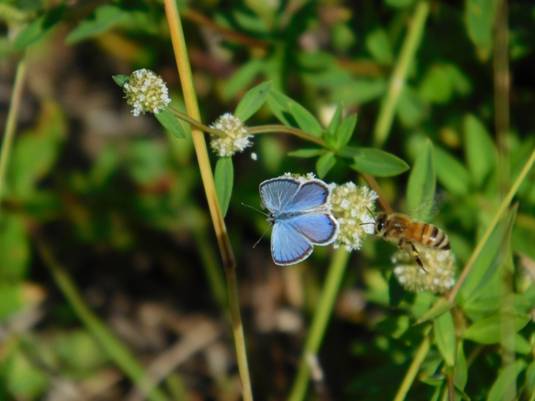 The annual photography contest is comprised of quarterly competitions open to the public, running from October through September, and consists of five categories: Nature, Recreation, Creative, Employee and Best Overall. The next quarterly deadline for submissions is June 20, 2016.
The Overall Winner from each quarterly competition is entered to win Photo of the Year, announced in October. To locate the Photograph Submission form, a complete list of rules and more information about the department, please visit FreshFromFlorida.com.
—
In less happy news from state Agriculture, Commissioner Adam Putnam reacted to the U.S. Department of Agriculture's updated citrus crop forecast for this year, which shows a "nearly 70 percent decline in the production of our state's signature crop since the late 1990s."
"The long-term future of Florida citrus, and its $10 billion annual economic impact, depends on a breakthrough in the fight against greening," Putnam said in a statement.
A so-far incurable disease called citrus greening is attacking fruit, causing it to turn green and bitter, and eventually killing the tree. Florida's famous oranges are most at risk.
Putnam fought for $24 million in the 2016-17 state budget "to continue critical research and support Florida's citrus industry," he said.
—
Add another Florida treasure to the endangered list.
The Apalachicola-Chattahoochee-Flint River Basin was named one of America's Most Endangered Rivers of 2016 by American Rivers. The conservation group said the greatest threat to the basin was outdated water management.
"Outdated water management practices and wasteful water use threaten the Apalachicola, Chattahoochee and Flint rivers — the source of metro Atlanta's drinking water and the lifelines for agriculture, industry, fisheries and recreation," the organization said in its ranking. "Unless Georgia, Alabama and Florida reach a transparent water-sharing agreement that protects both people and wildlife throughout the basin, and the U.S. Army Corps of Engineers improves water management, the region will face lasting economic and irreversible environmental damage."
The state of Florida is suing the state Georgia over failures to safely manage water flow. The lawsuit, according to the Miami Herald, is pending before the U.S. Supreme Court.
Also on the American Rivers' 2016 list was the San Joaquin River in California, the Susquehanna River in Pennsylvania and Maryland, the Smith River in Montana, the Green-Duwamish River in Washington, the Pee Dee River in North Carolina, the Russell Fort River in Kentucky and Virginia, the Merrimack River in Massachusetts and New Hampshire, the St. Lawrence River in New York, and the Pascagoula River in Mississippi and Alabama.
—
Listen up, ladies.
A report from the National Partnership for Women and Families found that women living in Florida make on average $6,203 less than men annually. The report, released this week, found that women in Florida are paid 85 cents for every dollar paid to men.
According to the report, if the wage gap was eliminated, working women would have enough money on average for about 51 more weeks of food for their families, five more months of mortgage and utilities payment, and more than six additional months of rent.
The good news? The National Partnership for Women and Families found that the wage gap in Florida is smaller than the national average.
The report found that the women in the United States make on average $10,762 less than men in the United States, or 79 cents for every dollar.
April 12 was Equal Pay Day.
—
Who was the MVL (Most Valued Legislator) of the 2016 Legislative Session?
Well, if you ask the Florida Chamber, it was House Speaker Steve Crisafulli.
The Florida Chamber of Commerce announced Tuesday it had named the Merritt Island Republican the 2016 Most Valuable Legislator. The announcement coincided with the release of the organization's annual How They Voted publication.
David Hart, the executive vice president of the Florida Chamber, said Crisafulli has consistently been raked as an "A" grade legislator and has been a champion for securing Florida's water future.
"While others talk about Florida's long-term future, Speaker Crisafulli actively charges forward toward what is right for our state and knows firsthand the importance of fighting for free-enterprise principles," he said in a statement. "His dedication to seeing beyond short-sighted political platforms and his willingness to pass bipartisan efforts has made all the difference for our state."
The Chamber names one lawmaker each year as the Most Valuable Legislator. No lawmaker was selected during the 2015 regular and special sessions.
Past honorees include House Speaker Will Weatherford in 2014; Rep. Larry Metz in 2013 and House Speaker Dean Cannon in 2012.
"The Florida Chamber has been an important ally in our efforts to secure Florida's future during my two years as Speaker. I am honored to have had the opportunity to work closely with their members and staff in the push for a better business climate, regulatory reform and comprehensive water solutions," said Crisafulli in a statement. "Fighting for our state's long-term interest isn't always popular or easy and it's not a task that can be done alone. Thanks to the Florida Chamber's commitment to the free enterprise principles that make our state the best state in the nation, I believe we moved Florida forward to a brighter future."
—
Thirty-five lawmakers received an A+ from Associated Industries of Florida in 2016.
Associated Industries of Florida on Tuesday released its 2016 Voting Record report. The report found that 35 lawmakers voted with business 100 percent of the time.
"We applaud them for their hard work and for powering the business community forward by eliminating the sales tax on manufacturing machinery and equipment and by passing a tax package that truly meets the needs of Florida's families and businesses," said Tom Feeney, president and CEO of Associated Industries of Florida.
All of the members who received a 100 percent score were in the House. Among those recognized for the 100 percent voting record were Speaker Crisafulli, Majority Leader Dana Young and Rep. Ritch Workman.
—
Watch out, Florida. Chris Sprowls is an emerging leader.
Sprowls was named as one of GOPAC's 2016 Class of Emerging Leaders. According to the organization, the list is made up of legislative leaders who were selected for their potential and ability to impact their state.
First elected in 2014, Sprowls appeared to clinch the 2021-22 Florida House Speaker race in March after two more Republicans switched their support to Sprowls.
Since taking office, the 32-year-old Palm Harbor Republican has quickly ascended into a leadership role. He has become one of the go-to Republican lawmakers when it comes to complicated policy proposals.
The 2016 Class of Emerging Leaders also includes Ohio Senate Majority Whip Gayle Manning, Oklahoma Senate Majority Caucus Vice Chair AJ Griffin, and New Hampshire Rep. Keith Ammon.
—
Attorney General Pam Bondi paid tribute to law enforcement officers and victim advocates during a ceremony commemorating National Crime Victims' Right Week.
Bondi honored six Floridians the ceremony at the Florida Capitol on Tuesday: Amanda Brennan, lead advocate for the sexual assault services program at the Crisis Center of Tampa Bay; Tom Hackney, director of investigations and homeland security for the Jacksonville Sheriff's Office; Stacy Harvey, victim advocate with the Wakulla County Sheriff's Office; Jason Newlin, an investigator with the State Attorney's Office of the Second Judicial Circuit; Jennifer Sands, detective with the Hillsborough County Sheriff's Office; and Vannessia Washington, a victim advocate with Community Actions Stops Abuse in St. Petersburg.
"Through today's award recipients and their distinguished service, we can see how a special group of victim advocates and law enforcement officers can truly be life changing for crime victims, as well as empower victims to become survivors," said Bondi in a statement.
—
When it comes to government spending transparency, Florida gets top marks.
The state received an "A" when it comes to government spending transparency, according to the Following the Money 2016: How the 50 States Rate in Providing Online Access to Government Spending Data.
The annual report was released Wednesday by the Florida PIRG Education Fund.
The report assigns each state a grade of "A" to "F" based on an inventory of content and the easy of use of states' transparency reports. The leading states with the most comprehensive transparency websites are Ohio, Michigan, Indiana, Oregon, and Connecticut.
Three states — Alaska, California and Idaho — received an "F."
"States' online spending transparency efforts are paying off in better informed citizens and a more efficient government," said Elizabeth Ridlington, policy analyst with Frontier Group and co-author of the report. "Our research found that top-ranked states have been making steady improvements to their transparency websites over the years, giving citizens in most states unprecedented access to information on where their tax money goes."
—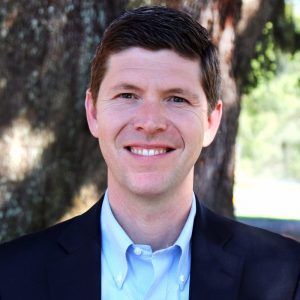 Kudos, Chester Spellman.
Spellman has been named the 2016 Young Floridian by the University of Florida's Bob Graham Center. The Jacksonville native will be recognized during the Bob Graham Center Annual Gathering on May 19 in Tampa.
Spellman was appointed by Gov. Scott in April 2012 to head up Volunteer Florida. As the organization's chief executive officer, Spellman oversees $31 million in federal, state and local funds that support AmeriCorps and volunteer programs. He is also the head of the Volunteer Florida Foundation.
"Our goal with these awards is to emphasize that true success is not only measured by one's educational and professional achievement, but also by the ways we contribute to the well-being of our society," said David Colburn, Bob Graham Center director and provost and senior vice president emeritus of the University of Florida, in a statement.
—
A new law will help protect the Florida Keys going forward.
Gov. Scott signed the Florida Keys Stewardship Act into law Thursday. The act invests in water quality, restoration and protection; water supply protection; and land for critical habitat. It lays the groundwork for future increased funding for the region's environmental needs.
"By signing the Florida Keys Stewardship Act into law, the Governor has agreed that the Keys are incredibly important to the State of Florida, further confirming the need to codify its protection and conservation into law," said Monroe County Mayor Heather Carruthers. "We look forward to continuing to work with the Florida Legislature and the Governor during the 2017 Legislative Session to secure critical funding for the Florida Keys."
Said Islamorada Council Mayor Deb Gillis: ""The Florida Keys is like no other place in the world, with its beautiful, one-of-a-kind environment that draws millions of tourists every year. We are very grateful that Governor Scott recognized this by signing the Florida Keys Stewardship Act into law, and we are hopeful that there will be continuous positive action toward funding in the future."
—
The Department of Education is honoring education support personnel.
Education Commissioner Pam Stewart announced that five employees have been named finalists for the 2016 School-Related Employee of the Year award. The award, according to the Department of Education, recognizes outstanding education personnel for significant contributions they make to their schools and communities.
The five finalists are Angela Wright, a computer lab proctor at Hawthrone Middle/High School in Alachua County; Kenyatta D. Medlock a community liaison at Whiddon-Rogers Education Center in Broward County; Abel Garcia, an English for Speakers of Other Languages (ESOL) paraprofessional at Reddick-Collier Elementary School in Marion County; Vanessa Molina-Council, an English Language Learner paraprofessional at Citrus Grove Elementary School in Martin County; and Alberto "Tico" Justiniano, the head custodian for Narcoosee Elementary School in Osceola County.
"My wholehearted congratulations go out to the 2016 School-Related Employee of the Year finalists," said Stewart. "These finalists work alongside our state's educators to provide the students in their communities with the high quality education they deserve. It is an honor to recognize these five individuals for their contributions and to thank them for all that they do to help students succeed."
The winner will be announced at an awards breakfast on April 27 in Orlando.
—
The Florida National Merit Scholar Incentive Program has a new — albeit familiar — name.
Tucked into a wide-sweeping education bill signed into law Thursday was a provision to rename the scholarship program the Benacquisto Scholarship Program. The change is meant to honor Sen. Lizbeth Benacquisto, who pushed lawmakers to create the scholarship program.
The program gives Florida high school graduates who receive a National Merit Scholar recognition or a National Achievement Scholar designation a scholarship. The award covers the entire cost of attending a public university in Florida.
"Our goal is to keep talented students in Florida, not only to complete their higher education, but eventually to use their skills in meaningful careers that make an impact in communities across our state," said Senate President Joe Negron in a statement. "I am grateful to Senator Benacquisto for bring this idea forward and thrilled to see the program bear her name."
—
Four more Florida counties have worked out agreements with Airbnb to allow the company to collect and remit hotel and tourist taxes.
In April, Airbnb began collecting the taxes in Lee, Orange and Brevard counties. The company will start collecting taxes in Hernando County on May 1.
"Our community — the vast majority of whom are regular people sharing the home in which they live — wants to pay their fair share, and we want to help them do so," said Michael O'Neil, Airbnb's regional head of public policy, in a statement. "Across Florida, Airbnb is working with local lawmakers to collect and remit hotel and tourist taxes on behalf of our hosts and guests."
On Dec. 1, Airbnb began collecting and remitting the Florida transient rental tax and sales tax, including count level tourist taxes, in 22 counties which were administered by the state. The company also started collecting and remitting these taxes in Pinellas County on Dec. 1.
—
Three Florida lawmakers have been dubbed Defenders of Home Rule by the Florida League of Cities.
The Florida League of Cities honored Florida lawmakers with Legislative Appreciation awards, paying special honor to three lawmakers for their tireless efforts to protect the home rule powers of Florida's cities.
The league named Sen. Rene Garcia and Reps. Michael Bileca and Greg Steube the 2016 League's Defenders of Home Rule.
"On behalf of Florida's 411 cities and the thousands of municipal officials, both elected and appointed, the Florida League of Cities and its lobbying team are proud to recognize these home rule advocates for their continued support," said Florida League of Cities Legislative Director Scott Dudley. "We believe the government closest to the people should make the decisions that affect the quality of life of the citizens they have been elected to represent. We owe these hardworking legislators a great deal of thanks."
The 2016 Legislative Appreciation Award recipients were: Sen. Joseph Abruzzo, Sen. Diaz de la Portilla, Sen. Dorothy Hukill, Sen. Lee, Rep. Dennis Baxley, Rep. Danny Burgess, Rep. Jose Felix "Pepi" Diaz, Rep. Bobby DuBose, Rep. James "J.W." Grant, Rep. Debbie Mayfield, Rep. George R. Moraitis, Rep. Ed Narain, Rep. Sharon Pritchett, Rep. Hazelle P. Rogers, and Rep. Workman.
—
Make sure to set your DVR for this week's episode of 60 Minutes.
Chief Financial Officer Jeff Atwater will be featured on an episode of CBS News' 60 Minutes on Sunday. According to the CFO's office, Atwater and Insurance Commissioner Kevin McCarty will be featured in a segment about the life insurance industry and policies that reduce the number of life insurance policies paid out.
Gov. Scott signed a bill into law this week that requires life insurance companies to take steps to determine when policyholder die and make an attempt to contact the listed beneficiary. The legislation was a priority for Atwater, and it was sponsored by Sen. Benacquisto and Rep. Bill Hager.
"For years we've worked to put a stop to these practices, and nearly $500 million in overdue, unpaid life insurance benefits has already been returned to Florida — directly to consumers from insurance companies or through distribution to our state's unclaimed property program," said Atwater in a statement. "With the signing of this bill, the tide is now shifting in favor of the consumer and hundreds of thousands of Floridians will now gain access to unpaid benefits they may otherwise have never received. I am looking forward to watching 60 Minutes' national take on this important story."
The segment profiled several states, including Florida.
—
Here is this week's edition of Capitol Directions.