The Public Service Commission, which regulates investor-owned utilities, on Tuesday set into motion its plan "to review electric utility hurricane preparedness and restoration actions during the 2017 hurricane season," the panel said in a press release.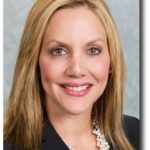 "The review will explore the potential to further minimize infrastructure damage that results in outages," the release said. Chairman Julie I. Brown had announced the plan last month.
Here's the rest of the release:
A generic docket will be established to collect and analyze forensic data on the utilities' transmission and distribution facilities to discern the type and cause of damage. Tree trimming practices and pole inspection cycles will be reviewed to help identify additional damage mitigation options.
The Commission will also examine the effectiveness of communications with customers and the utilities' restoration practices for potential improvements.
This extensive data collection and detailed analysis will include a workshop on hurricane preparedness with input from all electric utilities and stakeholders, including customers. Upon the conclusion of data collection and analysis, and consideration of public comment, the Commission will consider options for immediate action.
In addition, as part of this process, the Commission will provide customers an opportunity to provide comments through its website, www.floridapsc.com.