Dysfunction seems to run in Tallahassee like a sine wave. We went from the collapse of 2015 – the House going home early, no budget, a Special Budget Session – to the trains-on-time Session of 2016, to the no-budget-at-the-end-of-regulation Session in 2017. We saw another Session in which we got oh-so-close to a gambling bill, only to have victory swallowed by the maw of Capitol defeat. And yes, the war of words between Gov. Rick Scott and House Speaker Richard Corcoran over defunding tourism marketing and business incentives got nasty, but…isn't that why we got into this business?
Now, this Session's Winners and Losers, with an additional section below for our friends and frenemies in the news media:
Biggest winner
Richard Corcoran — He's the master of the House. No, make that the Capitol. Constitutional amendment to increase homestead exemption? Check. Gutting VISIT FLORIDA down to the spine? Yup. Taking a hacksaw to Enterprise Florida under the 'no more corporate welfare' banner? Gots. Dressing down reporters when he got tired of their bellyaching? Did that. Staying on his 'transparent and transformative' message (even when budget negotiations weren't)? Oh yes, my friend. Were there some missions not accomplished? Sure. He didn't kick the crap of the judiciary like he wanted to. Oh, but there's 2018. And we await what proposed constitutional amendments his appointees to the Constitution Revision Commission start cranking out over the course of the next year. Light up another Montecristo: This ride is just gettin' started.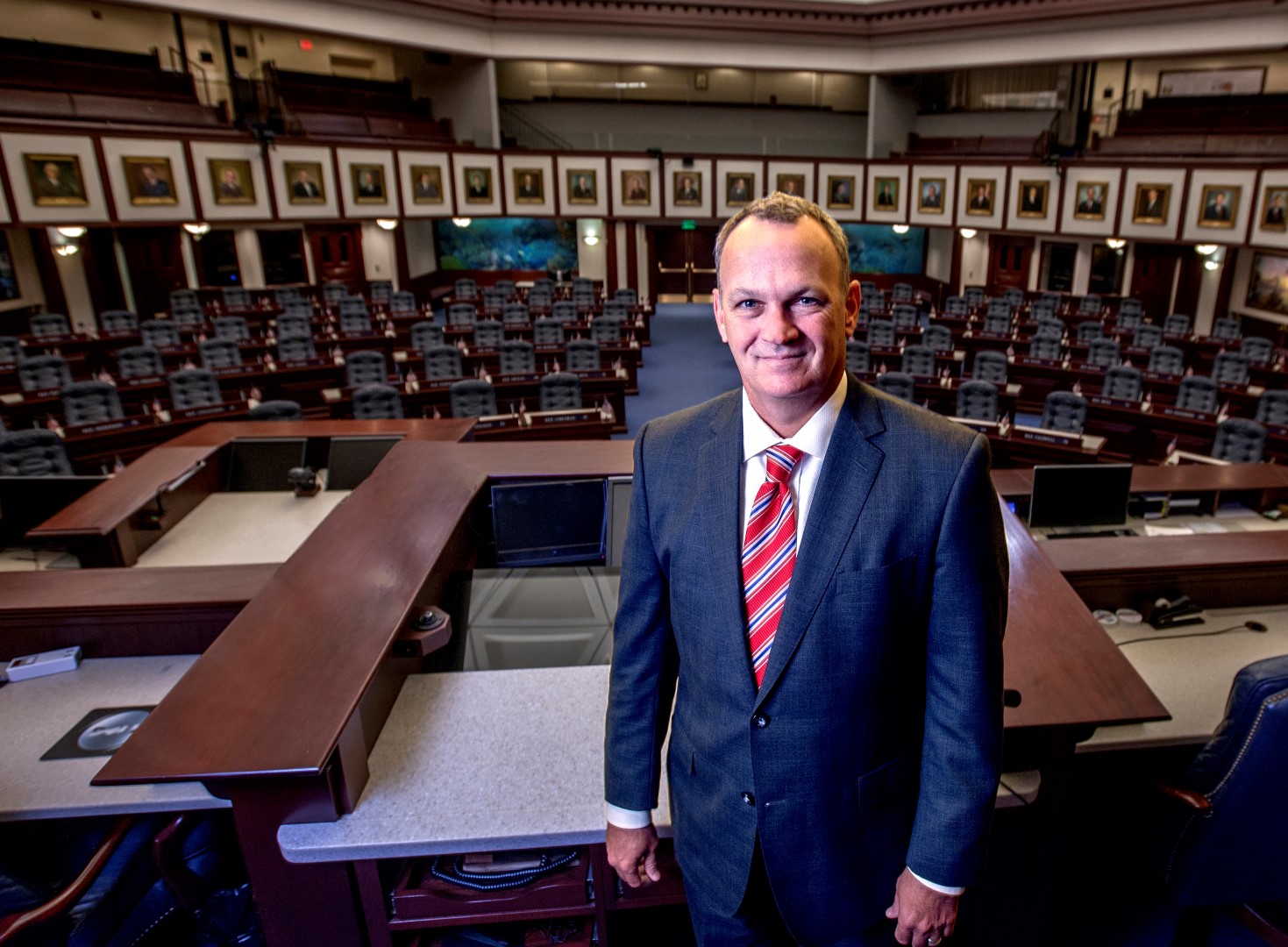 Winners
Lizbeth Benacquisto — The always polite and poised Fort Myers Republican made it clear she wasn't taking any sh*t from anyone as Rules Committee chair and one of Senate President Joe Negron's top lieutenants from the get-go. If "get the f**k out of my face, Jack," didn't show folks Benacquisto wasn't to be messed with, we don't know what will.
Jeff Brandes — It's fair to say 2017 was a good year for Brandes. After years of trying, the St. Petersburg Republican shepherded through his chamber's version of ride-booking legislation, beating back attempts from the taxi and limo industry to derail the bill. But the Uber/Lyft bill was far from his only achievement. He quietly worked behind the scenes throughout Session on a bill that would authorize the Department of Revenue to establish parenting time plans agreed to by both parents in child support actions, which Brandes said would help parents see their children more after a divorce. The bill passed both chambers in the final days of the Session. He also carried legislation this year to implement the solar tax break constitutional amendment, and even pushed legislation (which passed) to remove registration requirements for cosmetic companies. If he could accomplish this much in 2017, we can only imagine that 2018 is the year Brandes works to get a self-driving car in every garage and a robot in every home.
Lauren Book – If there was a "Rookie of the Year" award, Book would probably win it. Fresh off her first run for elected office, Book was named Democratic Leader Pro Tempore, serving as Democratic Leader Oscar Braynon's right-hand-woman in the Democratic Caucus. Senate President Negron appointed her chairwoman of the Environmental Preservation and Conservation Committee and she was named vice chair of the Environment and Natural Resources Appropriations Subcommittee, plum positions considering Negron's interest in environmental and water issues. Oh, and did we mention she gave birth to twins — TWINS! — in February, just weeks before the start of the 2017 Session.
Danny Burgess — A trial lawyer from New Port Richey, this first-time subcommittee chairman navigated a series of complicated issues fairly, proficiently, and thoroughly, while his Senate counterpart allowed many important issues to capsize.
Janet Cruz — The House Democratic Leader from Tampa saw two of her priorities – a vote-by-mail signature fix and a bill to requiring health insurers and HMOs to offer medication synchronization programs – head to Gov. Scott. And the outspoken Cruz didn't, as former Senate President Andy Gardiner once said, "fear the debate," encouraging her caucus to speak up on issues where they thought the Republican leadership lost its way. Need an example? The hours of debate over the Stand Your Ground expansion and Schools of Hope bill come to mind. But Cruz wasn't afraid to cross the aisle either: She joined forces with Corcoran on the Enterprise Florida fight, helping to secure a veto-proof majority for the bill to eliminate the state's jobs agency.
"Pepi" and Carlos — Two of Speaker Corcoran's top lieutenants, the two Miami-Dade Republicans made sure the House held the line when it came to a couple of big issues this Session — the budget and gambling. Rep. Jose Felix "Pepi" Diaz, the chamber's point man on gambling, did yeoman's work on the 2017 gambling bill, but refused to budge on the House's position on the expansion of slots. Rep. Carlos Trujillo, refused to give in during budget negotiations, making sure the House got money for the "Schools of Hope" charter school plan, "Best and Brightest" scholarship expansion, no money for business incentives, and a reduced budget for Visit Florida. And they did it all while reportedly being considered for top jobs in the Trump administration: Pepi for a job as the top federal prosecutor in South Florida; Carlos as an ambassador.
Gary Farmer — The former head trial lawyer identified a power vacuum, practically commandeered the Senate Banking & Insurance committee, and led on several issues, like workers' comp, that would normally be the charge of Senate leadership's designees. And, did we mention he's giving Democratic Leader Braynon and Sen. Greg Steube a run for their money as the snazziest dressers in the Legislature?
Bill Galvano — The 2018-20 President-designate has shown leadership, even when the current President seemed timid. Who walked former Sen. Frank Artiles to Sen. Audrey Gibson's office to make sure he apologized? Galvano. Who helped broker Artiles' eventual resignation, sparing the Senate more embarrassment? Galvano. And the Bradenton Republican-held firm on the Senate's position that counties, where voters approved slot machines by referendum, should be allowed to have slots, even if that meant giving up the hope of a gambling bill for another year.
Jamie Grant — The Tampa House Republican seemed to have his hand in several big bills this year, including the Uber/Lyft bill. Another thing Grant can put in his win column: A bill to dissolve the Hillsborough County Public Transportation Commission. The bill, which is headed to the Governor's desk, requires the PTC to liquidate all assets by Dec. 31. And with Matt Gaetz now in Congress, it seems like Grant is angling for the "best debater" award for the 2017-18 Session.
Dorothy Hukill — A cancer diagnosis might have meant Sen. Hukill wasn't in Tallahassee, but that doesn't mean she was sidelined. The Port Orange Republican was the point person on a host of bills and budget items she filed for her district, played an active role in deciding what got heard in the committee she chaired, and streamed meetings online. The Senate unanimously passed a bill (SB 392) to require a half-credit personal financial literacy course, something she long advocated for, and even named the proposal after her. And the best news of Session: Hukill, according to a letter she sent to Senate President Negron, is cancer free and expected to make a full recovery.
Kionne McGhee — The House Democratic Leader-in-waiting blasted the House Republicans push to spend $200 million to attract high-performing charter high schools, saying it created a "separate but unequal system that 'runs afoul' of the state and U.S. constitutions." He came out swinging after the chairman of the Senate Government Oversight & Accountability Committee attempted to explain why he wouldn't hear a bill to create a slavery memorial in Florida, calling Sen. Dennis Baxley's comments "borderline racism." And with a mid-Session shake-up in the Florida Democratic Party's House Victory committee, look for McGhee to start exerting some muscle as 2018 approaches.
Jose Oliva — The 2018-20 Speaker-designate seemed to keep a low public profile this Session, but his impact was always felt. Rarely seen at the big meetings, you can always recognize the influence he had and see his fingerprints. If folks are worried about the Corcoran era, they ought to start looking beyond. If you thought Corcoran was conservative, Oliva may be downright right-wing. In his role as Rules chair, he even told the members of the Women's Legislative Caucus that they couldn't wear purple T-shirts with the slogan, "A Woman's Place is in the House and the Senate." The reason: They violated House decorum.
Wilton Simpson — The Senate President-designate following Galvano was brokering deals, whipping votes, meeting with the Governor, and sharing intel with the "special interests." With Galvano, he helped resolve the Artiles controversy. In fact, the two men's continually used their influence to help Negron get his big priorities done and save face for him a few times.
Carlos Guillermo Smith — He might be an "LGBT, feminist, liberal in a very conservative Florida Legislature," but this freshman Democrat knows how to get stuff done. He teamed up with Republican Rep. Alex Miller to push legislation to ban the use of steroids in racing greyhounds and joined forces with Republican Rep. Mike Miller to sponsor a resolution to create Pulse Remembrance Day. He regularly took to the floor to ask members smart questions about their bills, continues to fight for the survivors of the 2016 attack at the Pulse nightclub, and was key to forming the Legislative Progressive Caucus. There's a reason he was selected as one of INFLUENCE Magazine's "freshmen to watch," and we expect this could be just the beginning of big things to come.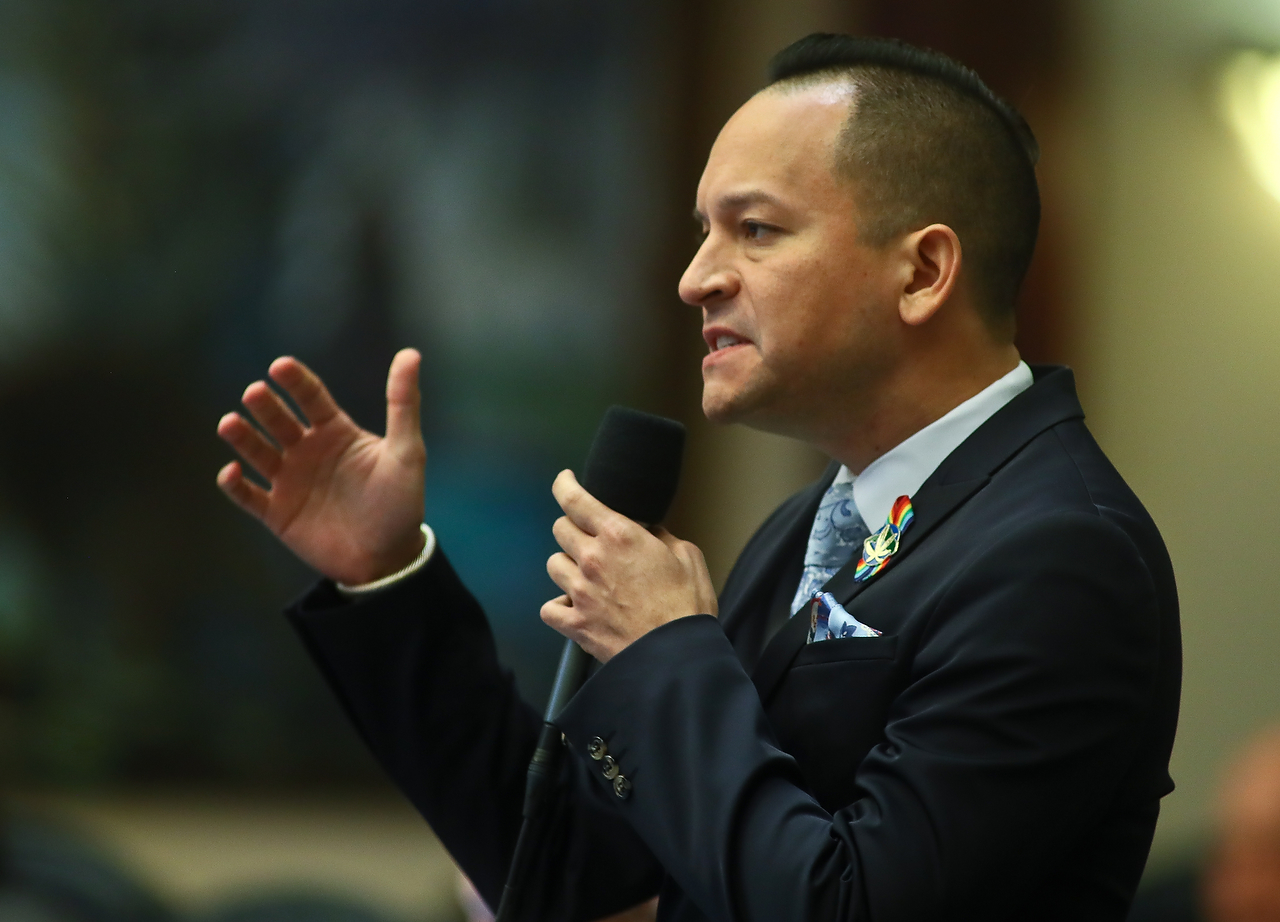 Chris Sprowls — Got a that's stalled in the Legislature? Get this Palm Harbor Republican to put his name on it. Sprowls once again proved he can help get tough legislation across the line, sponsoring the 2017 version of the Uber/Lyft bill. After four years, it passed — and the governor has indicated said he'll sign it.
Frank White – Another one of INFLUENCE Magazine's "freshman to watch," the Pensacola Republican has a heck of a lot of wins to boast about when he gets home this year. He passed five of six member bills, the sixth was amended onto a bill that passed the House. He helped shepherd two proposed committee bills out of the House, and built a reputation as a consensus builder who can build bridges between factions and soothe egos. No wonder his name is emerging as a choice for Speaker.
Jayer Williamson — One of the smartest, nicest guys in the freshmen class of the Florida House, the Pace Republican (and another one of INFLUENCE Magazine's "freshman to watch") managed to relatively stay above the fray of contention, drama, and division, make friends and impress others along the way.
Freshman Democrats — With 32 members, this year's freshman class seemed to rise above their counterparts in recent years. Sure, it was a large class; but these rookies stood out just as much for the bills they sponsored and their involvement in community issues and initiatives. A couple of highlights: Rep. Nicholas Duran carried a legislation to combat the state's ongoing opioid epidemic by modernizing the prescription drug monitoring system; Reps. Kamia Brown and Amy Mercado sponsored a bill to make sure parents who are victims of child domestic violence have the resources they need to ensure their safety; Sen. Randolph Bracy sponsored legislation to require unanimous jury consent in death penalty cases.
Americans for Prosperity-Florida — Once again led the charge against economic incentives, coming out in full support of Corcoran's effort to eliminate Enterprise Florida altogether. As Gov. Scott toured the state scolding House members for their vote to kill the agency, AFP-FL dropped direct mail piece after direct mail piece in support of members. It launched digital ads calling on the Senate to "end corporate welfare," and took shots at the Senate's budget. AFP-FL got an assist from the LIBRE Initiative and Concerned Veterans for America, two other Koch brother aligned groups, in their fight against incentives. In the end: Enterprise Florida lives, but it's on life support.
American Petroleum Institute and Dave Mica — Facing bipartisan support for a statewide fracking ban, Mica and his team pulled out all the stops to stop the effort before it gained too much steam. A Senate bill (SB 442) received just one hearing, during the first week of Session when it unanimously passed a friendly committee; while the House measure (HB 451) never even made it to its first committee stop. As if to guarantee the issue was DOA this year, the American Petroleum Council released an ad telling Floridians a ban could "lead to higher prices for consumers." 
Mark Anderson — He may have had the hottest lobbying hand this year, winning four long and hard-fought battles. Anderson finally killed the "home tax" and got an estoppel bill through the Legislature that won't harm homeowners and associations. He saved the non-custodial parent employment program, even after the House eliminated it from its budget and the Senate agreed during conferences, by being the only lobbyist to participate in public testimony during budget conferences, a bold move that saved funding. Anderson also helped secure a 60 percent increase for the ABLE Grant program and ensure the Florida Holocaust Museum sustained no funding reductions.
Dave Aronberg – The Palm Beach County State Attorney (and former Democratic state senator) and his deputies lobbied hard for a bill that aims to crackdown on sober home corruption, and it worked. The bipartisan bill — which was sponsored by Republican Rep. Bill Hager and Democratic Sen. Jeff Clemens, and was a top priority for Attorney General Pam Bondi — unanimously passed both chambers and is on its way to the governor. The bill, among other things, creates a certification program for sober homes based on the recommendation of a state-funded task force. Word is Palm Beach County lobbyist Rebecca DeLaRosa, and contract lobbyists Jonathan Kilman and Candice Ericks worked the issues hard.
Associated Industries of Florida — Led by Tom Feeney and Brewster Bevis, AIF fought hard this Session to protect job creators and enhance the Sunshine State's business climate. From holding back prejudgment interests, fighting to preserve the insurance premium tax salary credit and protecting private agriculture land, addressing components of the workers' compensation system, and advocating for 5G wireless technology, AIF was the key voice in the halls of the Capitol. They're also flying a W for their work to defeat policies that would have raised prescription drug prices by freezing drug formularies and changing step therapy protocols.
AT&T — One of Florida's major telecommunications companies rises to the top this Session with its work to propel Florida forward in the future with 5G wireless technology. Led by Joe York, J.C. Flores and Casey Reed, AT&T's team easily pushed through legislation that will help bring the super-fast wireless to the Sunshine State. And this isn't just a win for AT&T: With the deployment of small cell technology, Florida now has the opportunity to attract innovative businesses, usher advances in smart cities and the "internet of things," and spur growth in connected cars. Oh, and did we mention how much easier it will be to check Twitter?
American Traffic Solutions – Call them an early winner. Before the first month of Session was even in the books, it became clear that the state's red light camera law was going to live to see another year. Sure, the House passed a ban; but the Senate rejected a similar ban in a tie vote in an early committee meeting. With conflicting court opinions, we expect the issue — and American Traffic Solutions and its crack government affairs team — will be back before lawmakers when they return in a few months to begin work on 2018 issues.
Anfield Consulting — It was another successful year for the team of Albert Balido, Frank Bernardino, Edgar Fernandez and their attorney Pepper Uchino. There's a reason the firm is known as one of the best in the business when it comes to water and environmental issues, and this year was no different. They had a hand in negotiating the Senate's water storage reservoir, and it was their research that found the parcel of unused state land that would allow Florida to build a reservoir that could ultimately store more water than first proposed. The bill also includes $38 million for the C-51 canal, one of the firm's largest projects. The team also helped secure $13 million for Monroe County to help move properties in the Keys to serve from septic systems; plus more than $7 million for various communities it represents across the state. But the firm branched beyond just water and environmental issues, playing a key role in helping to get the whiskey & Wheaties bill to the House floor, represented the Healthcare Providers Coalition in its right to derail the push for mandatory bodily injury insurance; and worked to bat down a slew of anti-immigrant laws.

Arcadia Rodeo Equestrian Facility — It wasn't added in during the dark of night, more like the glow of the late afternoon. But during Senate Appropriations Chair Jack Latvala and House Appropriations chair Trujillo's final meeting, the Arcadia Rodeo Equestrian Facility received $500,000. While less than the $1 million that Rep. Charlie Stone initially requested for the project, it's still a nice little sprinkle.
ARC Broward Safe Roof Project —  Scored the entire $790,000 Rep. Evan Jenne originally requested to help replace the roofs at three buildings at the ARC Broward facility in Sunrise.
Matt Bahl — Either the House's chief of staff stays in a Holiday Inn Express every night, or he's a wizard. Consistently, methodically, and adeptly out-navigates his counterparts in the Senate. Every. Single. Time.
Bascom Communications & Consulting — Still one of the best in the game, Sarah Bascom and her team racked up big wins and was one of the leading legislative communications shop for teams that worked to pass the bill to create the water storage reservoir south of Lake Okeechobee, the 5G bill. The team was also key in repulsing bills that would have been detrimental to the state's health plans, weakened building codes, deregulated Florida's trauma care system, and increased operating expenses for Florida businesses, as well as harming Florida high-quality nursing homes and seniors. Sure, there was one blip — after years of battling back the whiskey & Wheaties bill, it passed by just one vote — but overall, a bang up year for the team.
Capital City Consulting — Nick Iarossi and team can add a few more notches to their belts after the 2017 Session. The Capital City Consulting team was involved in some of the biggest issues, including representing The Everglades Foundation in its push for southern storage south of Lake Okeechobee, and the Distilled Spirits Council, which fought hard to bring down the liquor wall. The team also helped AT&T successfully fight for 5G and were part of the team that fought against the prejudgement interest and bond caps. Cap City helped secure $1.5 million for Alzheimer's research money for UF Health; $18 million for community based care for foster care through its work for the Florida Coalition for Children; and beaucoup bucks for New College of Florida, including $5.4 million for enrollment growth.
CARE FL — The organization has led the fight against rail expansion in Florida, putting All Aboard Florida on its heels. It's made tremendous waves in Tallahassee, and even though a bill by Sen. Debbie Mayfield and Reps. Erin Grall and MaryLynn Magar to require AAF to absorb the costs of rail safety upgrades didn't pass, the group isn't backing down and vowing to return in 2018.
"Cartels" — The seven families. Cartels. They've been called every name under the sun. But right now, the seven licensed medical marijuana growers — CHT Medical, The Green Solution, Trulieve, Surterra Therapeutics, Modern Health Concepts, Knox Medical, and GrowHealthy — are definitely winners. The Legislature's failure to pass a comprehensive medical marijuana implementing bill means these seven have a corner on the market. And now that the Department of Health is responsible for rule-making, expect for these companies to rule the roost for a while.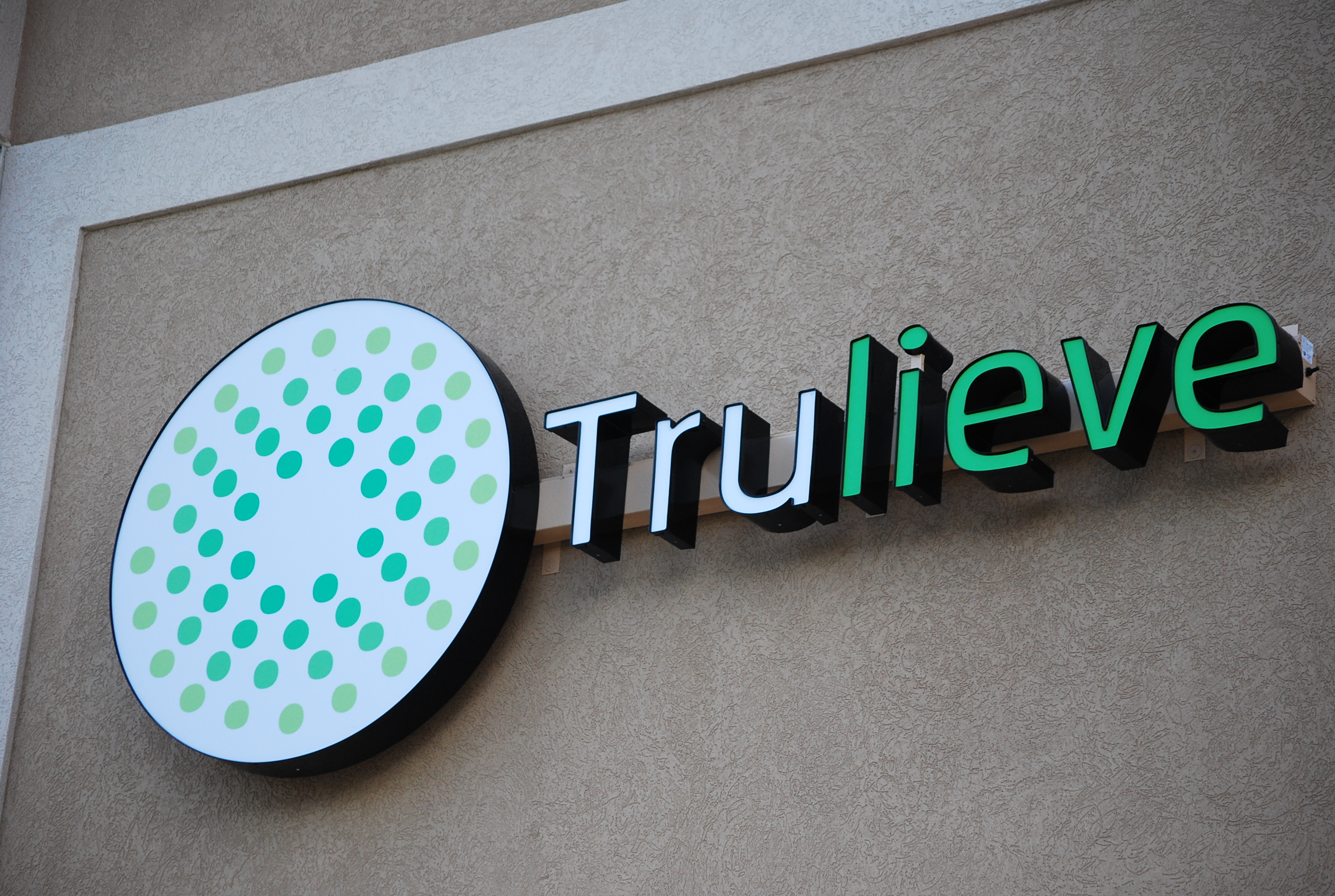 Charter school advocates — Lawmakers pushed for education reforms this year that could benefit charter schools. Among them? A proposal to spend hundreds of millions of dollars on high-performing charter schools to compete with chronically failing public schools.
Claim bills — They're back. After years of going nowhere, the Legislature approved a host of claim bills, including one to compensate Victor Barahona $3.75 million in an abuse case that took the life of his twin sister, Nubia. The Legislature also agreed to give $950,000 to a severely disabled woman who was impregnated while in state care and pay a woman $800,000 for injuries sustained as a child because of DCF negligence. While claim bills don't completely right the state's wrongs, it does show lawmakers are stepping up to the plate to take responsibility.
Collier Resources Co. — An attorney for the company, which controls the land in Southwest Florida where drillers have expressed interest in fracking, came out swinging in the first (and only) hearing on a fracking ban this year, telling the Senate Environmental Preservation & Conservation Committee that the bill would be "a lightning rod for litigation in the state." Threatening a lawsuit on Day 1 of Session? Baller move.
"Concerned citizens" — Under a bill (HB 989) headed to the Governor, school boards need to adopt a process where county residents — not just the parents of children in the district — can raise an objection to instructional materials being used in the classroom or available in the library.
Corcoran and Johnston – The lobby shop headed by the House Speaker's brother notched wins on the whiskey & Wheaties bill, passing a bill helping 5G wireless technology for Verizon. And well, being close to the Speaker's Office doesn't hurt. They even almost got a mini-casino at Miami Beach's legendary Fontainebleau Hotel. That's a battle for another session.
Devaughn Darling family — Sixteen years after Devaughn Darling collapsed and died while participating in mat drills during football practice at Florida State University, the Legislature agreed to pay his parents, Wendy Smith and Dennis Darling, $1.8 million. The claim bill was first filed in 2007, but did not make progress until this year. Following Darling's death, the university changed the way it conducted drills, offering water breaks and short rest breaks when players are between stations. An emergency medical crew and ambulance are also on standby.  
Disney & No Casinos — The Mouse won another round in the battle over gambling in Florida. With the gambling bill crumbling in the final days of the 2017 Legislative Session, the family-friendly resort remains one of the big reasons to come to Florida. And with an assist from the team at No Casinos, which continues to wage war on the prospect of destination-style casinos in Florida, it's likely Mickey will continue to be king for at least another year to come.
Drug-Free America — The Mel Sembler-funded group led the opposition to the 2016 medical marijuana constitutional amendment. When the amendment passed with 71 percent of the vote, Drug-Free America put on its bill drafting hats and offered up suggestions to the more conservative House about what to include in the bill. Many of those provisions were adopted, and for a while, it sounded like the only people who supported the House medical marijuana proposal were the people who opposed the medical marijuana amendment. While legislation failed this year, watch for Drug-Free America to be a key player as the state's medical marijuana program continues to grow and evolve.
Duke — With Rep. Kathleen Peters at the head of the House Energy & Utilities Subcommittee, the company looked like it was in for a rough Session. Turns out, the energy giant ended the
Session unscathed.
The Everglades Foundation — The Everglades Foundation played a key role in the passage of the bill (SB 10) to build a reservoir to store, clean and send Lake Okeechobee water to the Everglades and Florida Bay. Sure, the issue seemed touch-and-go at times, but it cleared a bunch of hurdles and ultimately ended up passing in a form that won bipartisan support in the House and Senate.
Florida Association of Health Plans — Led by Audrey Brown, the organization once again beat back attempts at carve-outs from the Statewide Medicaid Managed Care program. This year, FAHP defeated a proposal to carve out nursing homes and hospices from the long-term care programs. The statewide organization also repelled proposals that would have been detrimental to health plans, including legislation that would've created a vicarious liability in medical malpractice and a bill that would've frozen prescription drug formularies.
Florida Brewers Guild — The Sunshine State's craft brewers aren't just strong on offense, they're also good on defense. The association held off attempts by the world's largest brewer to muscle out Florida-owned breweries for draft space. And the big-brewer-backed bill (SB 388) all but required brewers to give away glassware to bars and restaurants, creating a cost-driver most smaller beer-makers would have been unable to afford.
Florida City Canal Outfall and Equalizer Improvements — Another project added into the budget at the very end, state budget negotiators included $500,000 of the $840,000 Rep. Kionne McGhee originally requested for the project in the budget. More sprinkles?
Florida Chamber of Commerce – The Florida Chamber made good on its goal to #MakeFLMoreCompetitive this session by fighting to protect small businesses and job creators. Just as the Wall Street Journal was exposing Republican trial bar allies in the legislature, the Florida Chamber was successfully pushing back against the Republicans 'sue and settle' bills, working to preserve an insurance salary tax credit, and protecting injured employees in workers' comp cases from trial lawyer solicitations. As the Florida Chamber outlines in The Good, The Bad and The Ugly, ridesharing companies, 5G technology and targeted tax reforms like reducing the business rent tax and providing research and development (R&D) tax credits are solid victories for Florida's business community.
Florida Health Care Association — The Florida Health Care Association, whose membership makes up more than 80 percent of Florida's nursing homes, succeeded at just about everything it worked toward this session. By pulling together consensus within the industry to overcome a small group of misleading outliers, FHCA convinced legislators to approve a prospective payment system for reimbursement that, after a one-year delay, will create incentives for quality improvements while providing additional funding to carry nursing homes through a three-year transition period. FHCA also successfully got nursing homes removed from any bills abolishing the certificate of need process, and deflected an attempt by the House to reduce the personal needs allowance that enables nursing home residents to pay for things like haircuts or birthday cards for loved ones.
Florida International University — There might be some perks to being from the same neck of the woods as the appropriations chairman. Just ask Florida International University. The Miami university received $10 million to expand its College of Engineering. The school also received $15 million in the budget for the school of international and public affairs.
Florida Municipal Electric Association — After Hurricane Hermine swept through Florida causing massive power outages in North Florida, state lawmakers threatened legislative action to deal with municipal power companies because of their slow response. Months later, FMEA members came out of the session intact.
Florida State University — The Tallahassee school came out on top in the 2017-18 budget, pulling in more than $38 million. The school will receive more than $16 million for the first phase of construction of its earth, ocean and atmospheric sciences building; $8 million for the interdisciplinary research commercialization building; $5 million for College of Business building; and $5 million for a STEM teaching lab. The school also picked up $4 million for land acquisition. Props to FSU's President John Thrasher and lobbyist Kathy Mears for their work on behalf of the Seminoles this year.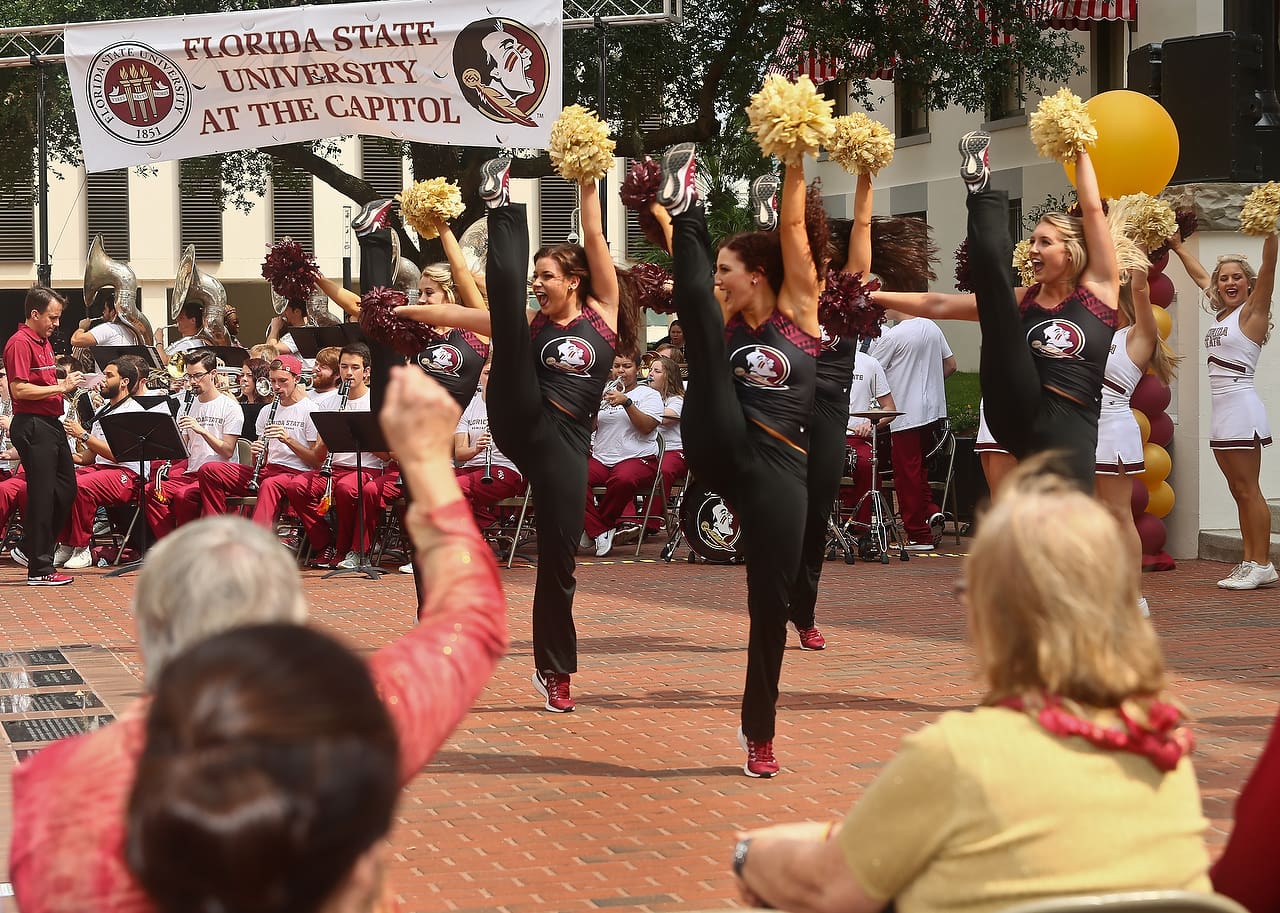 Foster care children — Lawmakers took steps to make life a bit easier for kids in the system this year, approving a bill — signed into law by Gov. Scott on May 1 — that helps Florida's foster children get a driver's license. The "Keys to Independence Act", spearheaded by Sen. Aaron Bean and Rep. Jennifer Sullivan makes permanent a 2014 pilot program and expands it to include children in out-of-home settings. It might not be much, but every little bit helps to make sure these kids get to enjoy being kids.
John Couris – If your organization is going through a public policy challenge, Couris is the type of guy you want at the helm. The CEO of Jupiter Medical Center took a very public and thoughtful approach to explaining why the Certificate of Need deregulation bill would reduce access to health care and vital community services.
LeadingAge Florida — The nursing home association, four- and five-star nursing homes, and Florida seniors fought to make sure their voices were heard in opposition to a proposed prospective payment system plan. When the dust settled on the Session, it appeared they got through. The implementation of the plan was delayed for a year and a workgroup was established to come up with recommendations for the plan that will make sure all parties are in agreement and Florida's frailest seniors do not become collateral damage.
Little Havana Activity and Nutrition Centers of Dade County — The Miami-Dade County organization scored $334,770 in a late-in-the-game budget addition. Lobbyists Andreina Figueroa and Brian Jogerst likely earned their keep for that addition.
The Mayernick Group – The appropriations-specialty lobby shop parlayed relationships in the Senate to finally knock down the liquor wall for client Wal-Mart. Also helped take medical marijuana implementing bill as far as logically possible, was in on many other issues and hired Rob Johnson. Waiting to see how much higher they fly in 2018.
Mosaic — Lawmakers across Florida called for changes to the state's public notification of pollution after an incident at the Mosaic New Wales facility last year. The bill calls for public notification within 48 hours of the incident. Considering the initial outrage, it could have been much worse for Mosaic.
New College — Got $1.85 million for an addition to its Heiser Natural Sciences Complex. But New College of Florida might see the some of the biggest benefits from Negron's push for more money for state universities. The final budget deal includes $590 million more for universities, including $300 million more for operating expenses. New College is expected to see a $7.6 million increase in recurring operating funds, something the school's vice president for finance and administration said is "transformational."
New York Life, State Farm and the American Council of Life Insurers — The insurance groups, alongside Sen. Dana Young and Rep. Cyndi Stevenson, led the charge to end the long-time battle over STOLI (Stranger Originated Life Insurance). Their win identifies and outlaws STOLI practices, where fraudsters bet against someone's life for profit. This year's success will help protect the sanctity of life insurance.
Pasco County — It's good to be the Speaker's home turf. The 2017-18 budget has at least $27.8 million in it for Pasco County projects. That sum includes $15 million toward a new interchange at Interstate 75 and Overpass Road in Pasco County, a project Commission Chairman Mike Moore said he couldn't see "why anyone would not want to see this go through." It also includes $4.3 million for a forensics training center, a joint project of the University of South Florida and Pasco County Sheriff's Office; and $2.5 million to remodel buildings on the West Campus of Pasco-Hernando State College. As Speaker Corcoran told the Tampa Bay Times over the weekend "it was a very good budget for Pasco."
Panhandle — If the residents of the Panhandle were worried that a slew of fresh faces in the Legislature would leave them out of luck, they were mistaken. The district saw some big wins this year, with the help of several political newcomers. Case in point: The Legislature approved a bill this year to ensure money received in the settlement of state's economic damage claims by the 2010 Deepwater Horizon Oil Spill remain in Northwest Florida's eight "disproportionately affected counties." Hat tip to Rep. Jay Trumbull who worked to get unanimous approval for the proposal.
PIP lawyers — A group of lawyers representing imaging centers and other PIP moneymaking, AOB-taking entities outmaneuvered the FJA and kept the state's personal injury protection, or no-fault insurance, intact.
Public Affairs Consultants – Keyna and Jack Cory's firm did well during 2017 Session but the best development was the new addition to their team — one week before Sine Die.  Look out Capitol: Thanks to Erin Ballas, Dayton Jane will be joining her mom and Keyna and Jack as a lobbyist in 2038.
R.J. Reynolds
— The king of tobacco won't be feeling like a knave after the session. "Bond cap" legislation, which would have repealed the limit on the amount of money 
tobacco
 companies have to put up as appellate 
bonds, fizzled out early. A win for Big Tobacco and a 
loss for the state's trial lawyers who backed the change. They had said it would force settlements and end decades-long litigation over plaintiffs' claims of irreversible illness or early death from smoking.
Rachel Cone — Thrust into the role as FDOT Secretary just one month before the start of the 2017 Session, she charmed the Legislature with her Southern Steel Magnolia personality. Give her extra credit for getting the FDOT bill across the finish line, even as it bounced between chambers several times.
Rachel Perrin Rogers — Give RPR a hand. She ran a tight ship over in the Senate Majority Office, and kept the trains running on time. And with one crazy Session under her belt, we can only imagine what she'll do when she moves up to the President's Office in a couple of years.
Recess — Recess moms didn't back down this Session, even when it seemed like recess was going to be put in an indefinite time out. A late-in-Session deal, House and Senate leaders agreed to include a provision mandating that public schools, except for charter schools, provide 20 minutes of recess to elementary students. Kickball for everyone!
Rural and Family Lands Program — One of the few land acquisition programs that scored money in the 2017-18 budget. The program, which is designed to protect agricultural lands through the acquisition of permanent agricultural land conservation easements, scored $10 million in the budget.
Shawn Frost — The president of the Florida Coalition of School Board Members pushed to make sure everything from testing reforms to school choice expansion to school board members' rights to visit schools without an appointment were tackled this Session. Frost, who serves as the vice chairman of the Indian River School Board, traveled to Tallahassee nearly every week of Session, meeting with education chairmen and Speaker Corcoran and President Negron to help hammer out some of the fine points that encompass several of the FCSBM priorities and supported legislation.
Speaker wannabes — We got to admit, it sure was nice to make it through one Session where the entire freshman class wasn't entirely occupied with who would be speaker in eight years. Sure, we know it was going on behind the scenes. But, for the most part, the power plays were kept on the down low.
Stephanie Smith — You go, girl! After four years of fighting, the Legislature overwhelmingly approved ridesharing legislation and the governor has promised to sign it. Let's give some love to Team Uber's senior manager of public policy!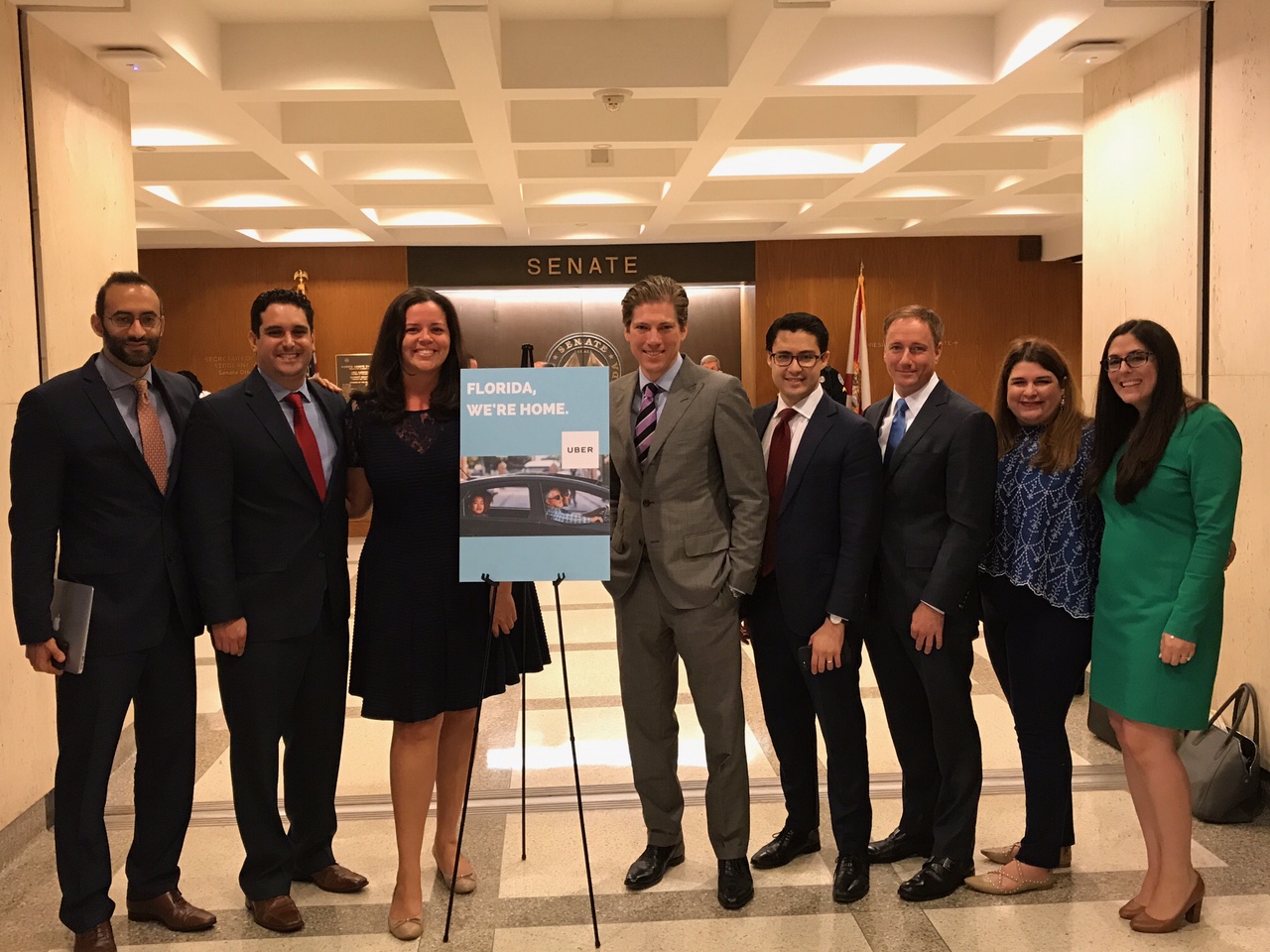 Teams Uber, Lyft — It takes a village to bring Uber and Lyft to Florida. Kudos go to Sen. Jeff Brandes, Reps. Chris Sprowls and Jamie Grant, internal lobbyists Cesar Fernandez, Javi Correoso and Brad Nail, and the teams at Ballard Partners, Floridian Partners, The Fiorentino Group, Foley & Lardner, Liberty Partners of Tallahassee, RSA Consulting, Sean Pittman for getting this across the finish line. And of course, tip your hat to the crack communications teams at On 3 PR for its work repping Uber and Sachs Media Group for its work on behalf of Lyft.
U.S. Sugar — Heck no, they won't sell. Outraged by a Senate proposal (SB 10) that initially called on the state to buy 60,000 acres of agriculture land in the Everglades Agricultural Area, landowners said they were not "willing sellers of their property to the government." Their continued opposition – paired with tepid support from some senators – led Senate leadership to abandon plans to buy the land; instead approving a compromise bill that would convert state-owned land to create a 14-foot deep storage reservoir. Tip of the hat goes out to the grassroots groups, including the Florida Sugarcane Farmers and farmers in the Everglades Agriculture Area, who also fought for the changes.
— Agriculture communications consultants — A critical component of the messaging war over Lake O was won by tapping into the anger from farming communities, which resisted the 60,000-acre land buy initially included in the Senate plan. The industry got an assist from Mercury Public Affairs and Hill+Knowlton Strategies, both which helped navigate through major landmines by keeping the focus on jobs and failing to agitate President Negron.
— Residents of the Glades Communities — The nine-hour trip to Tallahassee was no problem for Glades residents and groups, including Glades Lives Matter and Guardians of the Glades. Community groups made the trip multiple times to argue to keep their communities intact.
— Negron's statesmanship on Lake O — Say what you will about the Senate President, but he played a modern-day King Herod by finding common ground between environmentalists and agricultural advocates. His reservoir will get built on state-owned land, saving money, all the while delivering on a promise he made to his coastal constituents.
Urban League of Broward County — When the dust was settled on the 2017-18 budget, negotiators decided to restore $741,412 in nonrecurring general revenue to the Urban League of Broward Counties. The decision came not at the very last minute, but pretty darn close.
Target, Wal-Mart — Tear down that (liquor) wall! It might have been a squeaker in both chambers, but a bill (SB 106) to repeal the Prohibition-era state law that required businesses, like grocery stores and big-box retailers, to have separate stores to sell liquor is finally headed to the governor's office. Under the proposal, Wal-Mart and Target, which were big-time backers of the proposal, could add liquor to their shelves as early as 2018.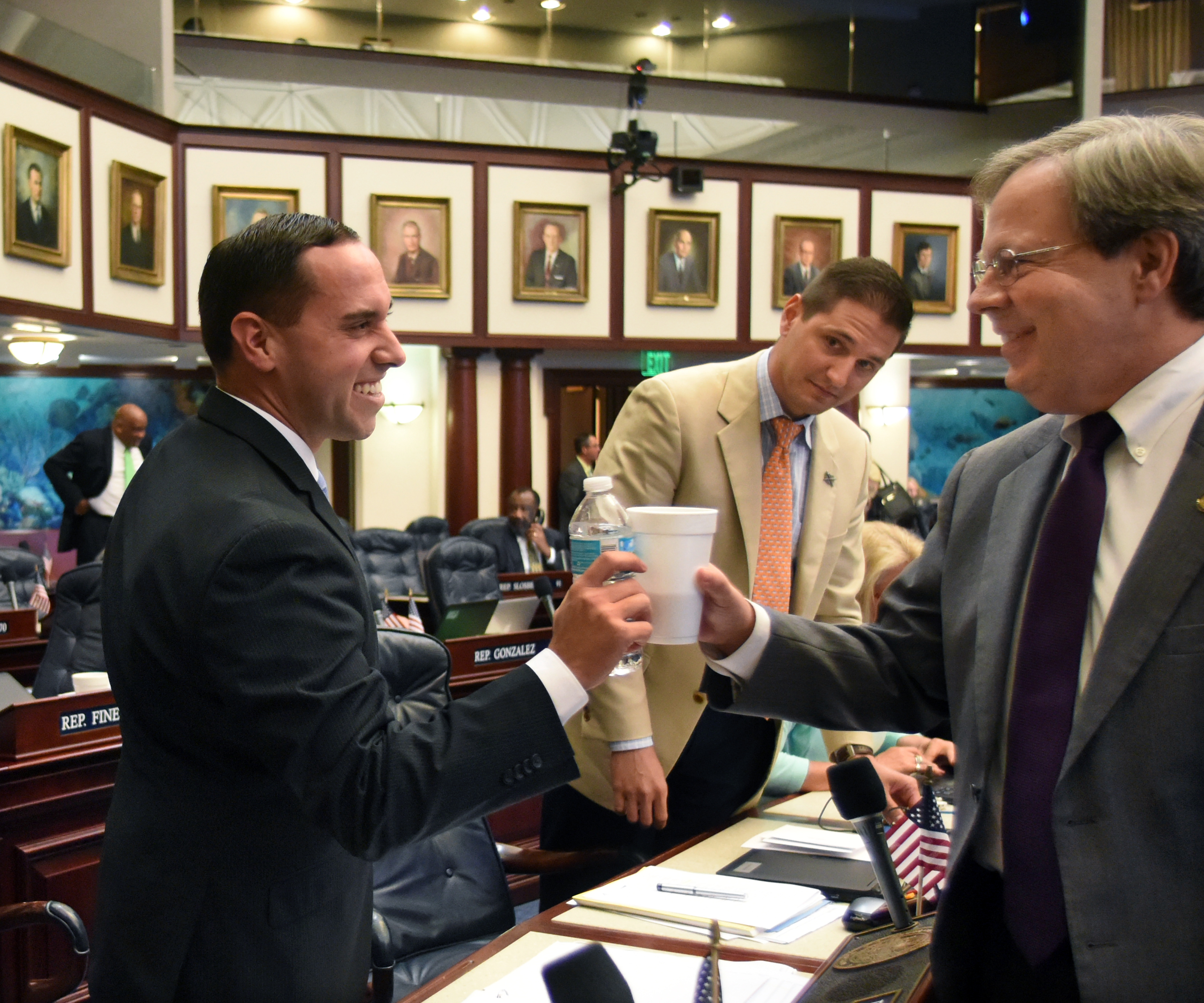 Welfare recipients — Floridians on public assistance can breathe a bit easier, after a bill to increase penalties for those folks who don't meet work requirements once again died. As if life wasn't difficult enough for many of these families already living on the edge, a sudden loss of state assistance is just one less thing they need to worry about.
White House boys — It's difficult to call these men winners after the abuses they faced at the Arthur G. Dozier School for Boys and the Florida Schools for Boys at Okeechobee. But decades after the worst of the abuse occurred, lawmakers finally did what they should have done long ago: Apologized. Both chambers voted unanimously to approve resolutions acknowledging and apologizing for the abuses children experienced at the school. The House went one step further, approving legislation that would, among other things, set up memorials to the students in Jackson County and at the Capitol Complex in Tallahassee.
Groveland Four — Much like the White House boys, it's hard to put the Groveland Four in the winners' column. The four men — Charles Greenlee, Ernest Thomas, Walter Irvin, and Samuel Shepherd — were accused of raping a white woman near Groveland One was killed within days. Three were beaten in custody and convicted. One was killed on his way to retrial. All of them are now dead, and all of them were wrongfully convicted. Decades later, the Legislature unanimously supported resolutions apologizing for the "grave injustices perpetrated against" the men and encouraging Gov. Scott to grant them full pardons.
Tampa Bay Times — Who says newspapers don't have an impact? After the Tampa Bay Times ran a series detailing the so-called "failure factories" in Pinellas County, the Legislature took notice — and took action. The five-part series fueled the conversation about the House's $200 million "Schools of Hope" charter school plan.
Water remediators, auto glass shops, etc. — The AOB moneymaking schemes, which resulted in over 28,000 lawsuits last year according to the CFO and Insurance Commissioner, will continue unabated, which basically makes losers out of anyone who pays for home or auto insurance.
Mixed Bag
Joe Negron — Made a promise to expand water storage south of Lake Okeechobee to try to reduce harmful discharges down the Caloosahatchee and St. Lucie rivers, and delivered. He navigated a tough terrain and was able to negotiate a deal that made everyone happy. The Stuart Republican also got money to help turn Florida's universities into some of the best in the nation. But at what cost? The Senate appeared beat by the House at every turn. And Negron's wonky approach to legislating meant the more bombastic (and quotable) Corcoran got more air time.
Jack Latvala — The Clearwater curmudgeon made for the best photo of the Session when he wagged his Snickers bar at AP reporter Gary Fineout. But many times, he appeared to quote from a script about this year's budget that was conceived and written by others. He stuck up valiantly for state workers' raises and made clear he wasn't going to be pushed around ("The budget is closed") as if anyone was brave enough to try. But after umpteen Sessions in the Legislature, his fatigue with the backroom shenanigans is starting to show.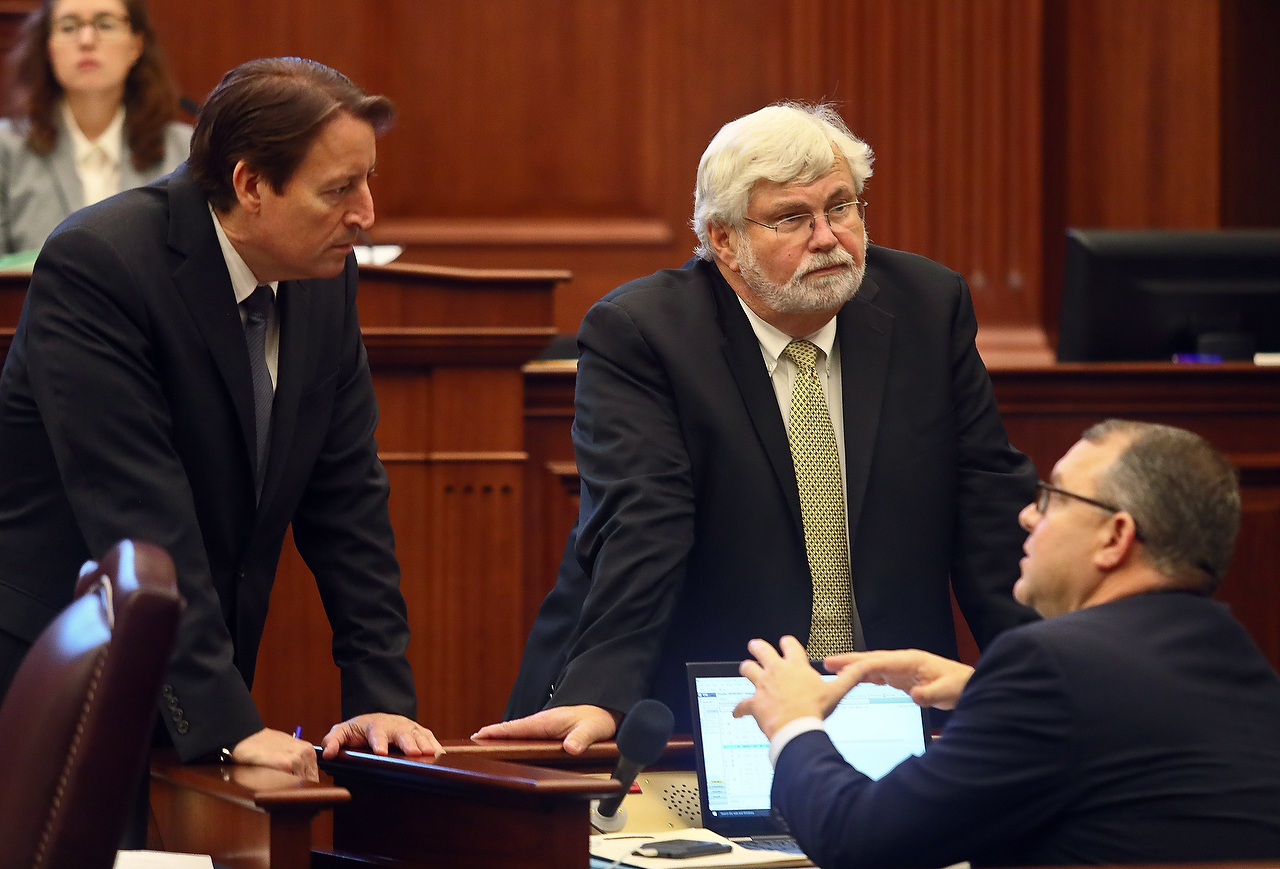 Rob Bradley — The Fleming Island Republican carried some of the upper chamber's most high-profile legislation, including the bill (SB 10) to create a southern water storage reservoir, Senate President Negron's top priority. He got $13.3 million for St. Johns River and Keystone Lakes, a major win for his constituents. But Bradley, who helped get medical marijuana bills through the Legislature in the past, couldn't get the 2017 bill across the finish line. Still, give him props for tackling the big issues.
Dana Young — Was a big fish in the House pond, but her first year as a member of the upper chamber yielded mixed results. Earned kudos from her colleagues and environmentalists for her push to ban fracking, but had to explain why she voted for a bill in the House that would have regulated, not banned, fracking. She deftly navigated the process of workshopping five — yes, five! — medical marijuana implementing bills, but gets ding'ed for waiting until Week 3 to hold a workshop on the proposals and Week 5 to hold the first hearing on the Senate bill. We're going to chalk it up to first-year jitters, and hope year two brings better luck.
Paul Renner — Carried the legislation (HB 7005) to kill Enterprise Florida and the proposal (HB 9) put in more transparency and accountability measures for VISIT FLORIDA. Both bills passed the House, and many of the accountability measures were incorporated into the budget language. But did this Speaker wannabe not read the rules his caucus passed this year? Or did he just not think a meeting to address his colleagues about his 2022 Speaker's bid counted as campaigning?
Ray Rodrigues — The mild-mannered House Majority Leader took on some big issues during the 2017 Legislative Session, acting as the lower chamber's point person on the medical marijuana and solar tax break implementing bills. But Rodrigues took heat for giving special interests too much say in drafting the legislation. Early versions of the solar amendment bill reportedly included language supplied by Florida Power & Light, while many of the provisions in an early version of the House's medical marijuana implementing bill were backed by the Drug-Free America Foundation, which opposed the medical marijuana constitutional amendment.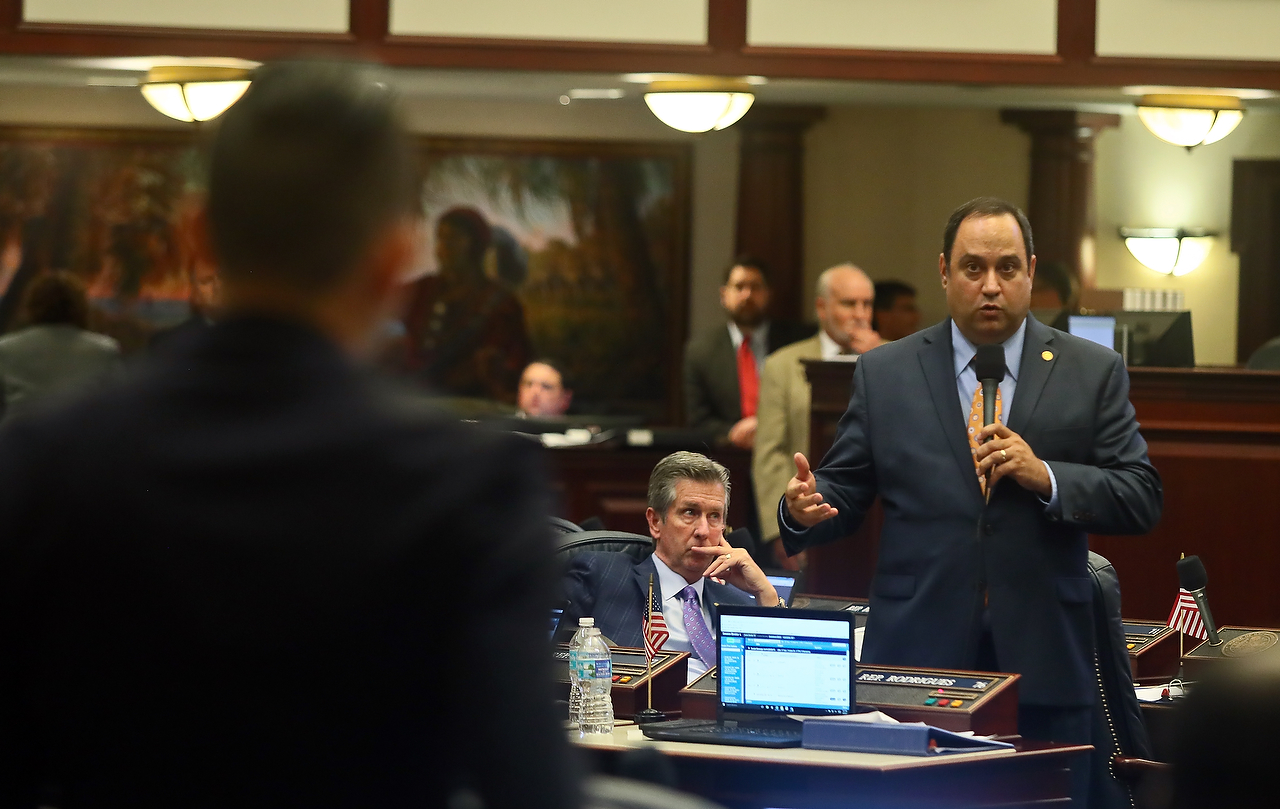 Competitive Workforce Act — The support for the pro-LGBTQ measure reached epic numbers this year, with nearly 70 co-sponsors in the House and Senate. But the proposal — which has the backing of 450 businesses across the state, including AT&T, Florida Blue and Walt Disney Resorts — never got a committee hearing. Attempts to frame the issue as an economic one failed to move the needle, as did an attempt by Democrats to tack on an amendment to the ride-sharing bill that would give LGBTQ Floridians protections against discrimination. But Florida Competes, the group backing the Competitive Workforce Act, isn't giving up. Human rights ordinances have been passed in 12 counties and 30 municipalities throughout the state covering 60 percent of Floridians, and the folks behind Florida Competes are vowing to come back to fight to make sure 100 percent of Floridians are covered by the Florida Civil Rights Act.
Florida Hospital Association — Individual hospitals will still face cuts this year, but the $521 million in Medicaid cuts are much less severe than the nearly $1 billion Gov. Scott proposed. And those cuts will be mitigated by the $1.5 billion the state is expected to receive from the federal government for its Low Income Pool program, which goes to hospitals to reimburse them for charity care.
Florida Justice Association — The group says its investment in politics played out this Session, as more members were on committees that matched their skillset. The team pushed for fair legislation on workers compensation, assignment of benefits, and mandatory BI, always with an eye on the consumers. While the issues got a significant amount of attention this year, none of them passed. But that the FJA was able to move the discussion forward, and change some minds along the way, and is a good position for when the issues come back next year (or … maybe sooner?).
Florida League of Cities, Florida Association of Counties — Forced to fight off a slew of home-rule exemptions this year, the associations that represent Florida's local governments had mixed luck. The long-anticipated ride-booking bill strips local governments of their ability to regulate transportation network companies, like Uber and Lyft. But a proposal (HB 17) to prohibit local governments from imposing new regulations on businesses unless "expressly authorized by general law" never made it to its second committee stop.
Florida Power & Light — Two bills they wanted lost steam: A measure giving the Public Service Commission exclusivity in determining underground locations of utility lines and another gutting a Supreme Court ruling that went against them, instead allowing customers to pick up the costs for natural gas exploration projects. Both these losses jam them up, financially and otherwise, especially if they can't pass along costs to ratepayers. Keep an eye on what they do outside the legislative process this year to work other plays.
Insurance industry — Nothing majorly good, but given what the predictions for trial bar valor were, coupled with rumors of the repeal of a tax credit for hiring Floridians, not as bad as expected. Plus, hearing the industry got a few base hits on smaller issues.
"Skin-terns" — It's great to be young, beautiful, selling bikinis and moonlighting as "political consultants." It's not so great when your benefactor looks like a lunkhead for hiring barely clothed, not-at-all-qualified twentysomethings to advise on political matters. Save it for Instagram, ladies.
Trauma care providers – An effort to dismantle the state's trauma care system was once again held back this year, thanks to the efforts of the Coalition for Quality Care and doctors from across the state. 
University of South Florida — The university scored a nice chunk of change for its Morsani College of Medicine in the final budget proposal. Thanks in part to hard work of their chief lobbyist Helen Levine, the school will get $12 million for its new downtown Tampa medical education and research center. The state has already put in about $79 million to the project, part of a 50-acre redevelopment of downtown Tampa, over the past few years, including $22.5 million last year. But a last-minute change to legislation that would have given USF a long-sought-after preeminent distinction could mean the school is years off from reaching the status.
Biggest Loser
Frank Artiles — Do we really need to explain? Forced to resign after using the n-word, b-word, and calling the Senate President a vulgar word for female genitalia, Artiles created an (unwelcome) distraction three weeks before the end of the 2017 Legislative Session. And even if Artiles' temper didn't land him a one-way trip out of the capital city, it's likely he would've ended up on the loser list: At least 17 of the 27 bills he filed this year either didn't get a hearing or were withdrawn prior to introduction.
Losers
Rick Scott — Earlier this year, the Governor said he wanted $76 million for VISIT Florida and $85 million for business incentives for Enterprise Florida. When it appeared the House was going to give him neither, he started a 60-day campaign to bash members of his own party for voting to eliminate one and slash funding for the other. When that didn't work, he launched an ad campaign — filmed outside Florida, whoops! — to take a swing at the "politicians in Tallahassee." And sure he secured $1.5 billion for the state's "low-income pool" program, but the Naples Republican used that as a chance to come back to lawmakers and up his ask for Visit Florida (now $100 million) and demand $200 million to put toward fixing the Herbert Hoover Dike. When will he learn that you can't issue dictates like a CEO when you're in politics?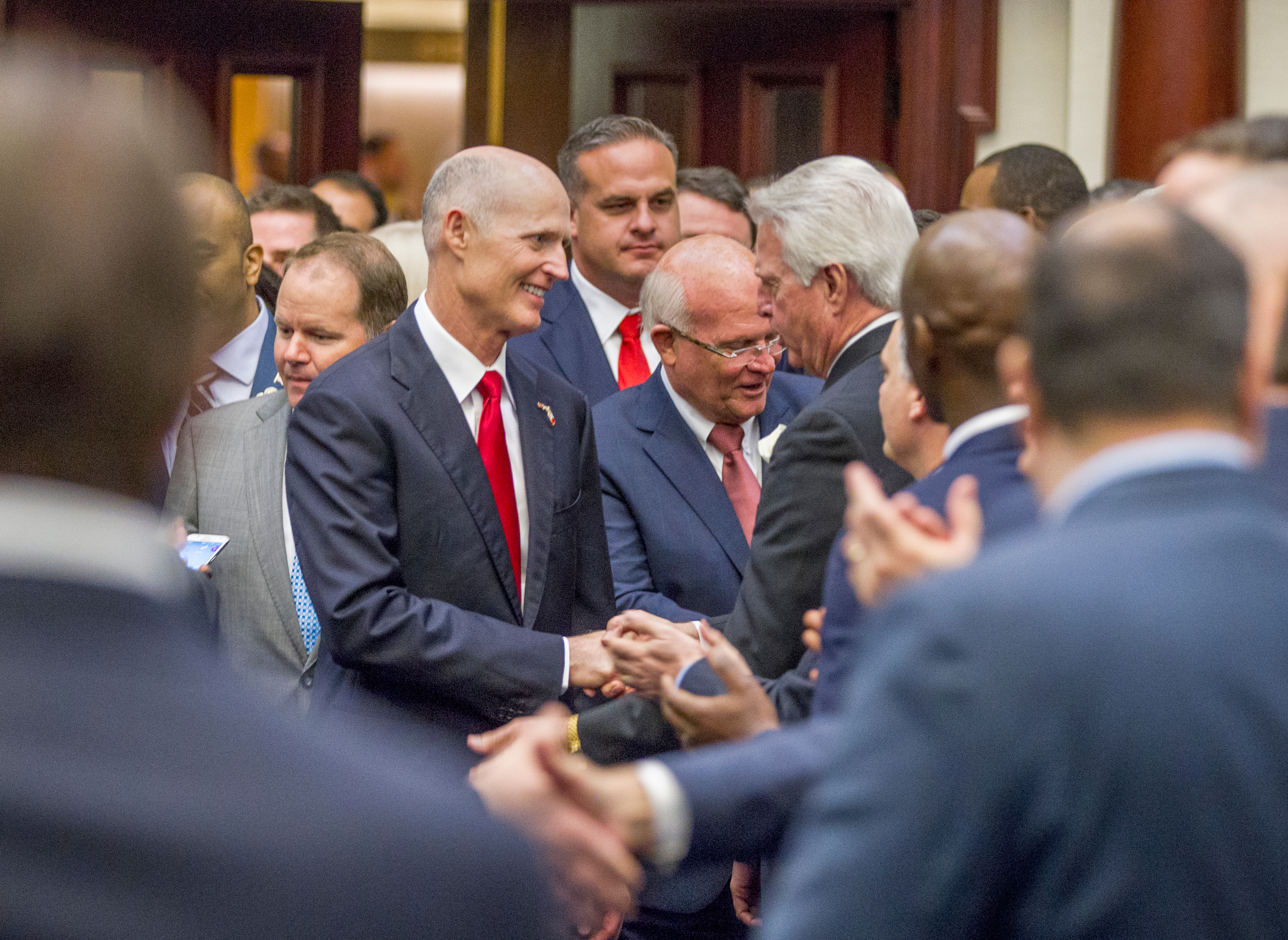 Executive Office of the Governor — Shame, shame, shame. The Governor's team seemed to get their butts kicked up and down the Capitol this year, as they allowed the governor to get publicly and repeatedly embarrassed. While the Legislature shamed Scott, his team thought it best to hide behind closed doors. They even shrank the size of the office's lobby to give themselves more cover. The result: Scott is on the verge of leaving the Governor's Mansion with one of the biggest public policy and budgetary fails.  
Anitere Flores — Once seen as a rising star, Flores' rep took several hits. As Senate President Negron's top lieutenant, she was the subject of an NRA alert accusing her of coming out against the first amendment, after she said she wouldn't support a slew of gun bills, including one to allow concealed carry permit holders to bring guns on college campuses, proposed this Session. The next slug came from the Wall Street Journal, who said Flores' was keeping a "trial bar payday going for another year" because she declined to hear a bill by Sen. Hukill and Sen. Kathleen Passidomo that would have stopped assignment of benefit abuses by ending attorney fee paydays. Instead, her committee advanced a bill by Sen. Gary Farmer that is favored by trial attorneys. While some might see the recognition she's received as a positive, the soon-to-be-term-limited senator could see all this come back to haunt her if she seeks higher office in the coming years.
Dennis Baxley — Oof. The descendant of a Confederate soldier made waves this year when he said a proposed Florida Slavery Memorial would "celebrate defeat." He tried to walk back the statement, saying he used the wrong word and rather than "celebrate adversity, (he'd) rather celebrate the overcomers of that adversity." But that statement only made matters worse, with Rep. Kionne McGhee calling for President Negron to "step in and remedy the situation." By the end of Session, Baxley and McGhee seemed to be on good terms, but Baxley's refusal to hear the the Senate bill to create the memorial meant the effort died this year.
Cary Pigman — Didn't fall as far as Frank the Tank, but man did the good doctor have a rough Session. Arrested on a DUI charge in March, breath tests measured his blood-alcohol content at 0.14 and 0.15, significantly higher than the legal limit of 0.08. He quickly resigned his post as chairman of Health Quality Subcommittee and tried to keep a low profile for the rest of Session. Bonus: Pigman was one of four lawmakers who appeared to take a walk on the so-called 'whiskey and Wheaties vote' and voted no after the fact.
Tom Lee — Acting as Speaker Corcoran's go-to-guy in the Senate earned the former Senate President no love in the upper chamber. His bills were swatted down, and his decision to call for an audit of the Tampa International Airport during debate of the Senate budget proposal led to a fight within the regional delegation, and drew the ire of Sen. Latvala. And while his propensity to chat might be beloved by the press corps, maybe he could've saved himself a lot of hardship this Session and not told POLITICO Florida there was "more division during the first week of Session" than he had ever seen before. But as Majority Leader (and future Senate President) Wilton Simpson put it, Lee would know better than anyone what division looks like, also telling POLITICO Florida he "probably undermined … Andy Gardiner quite a bit. He probably knows what it looks like." Did we mention, that was just in Week 2?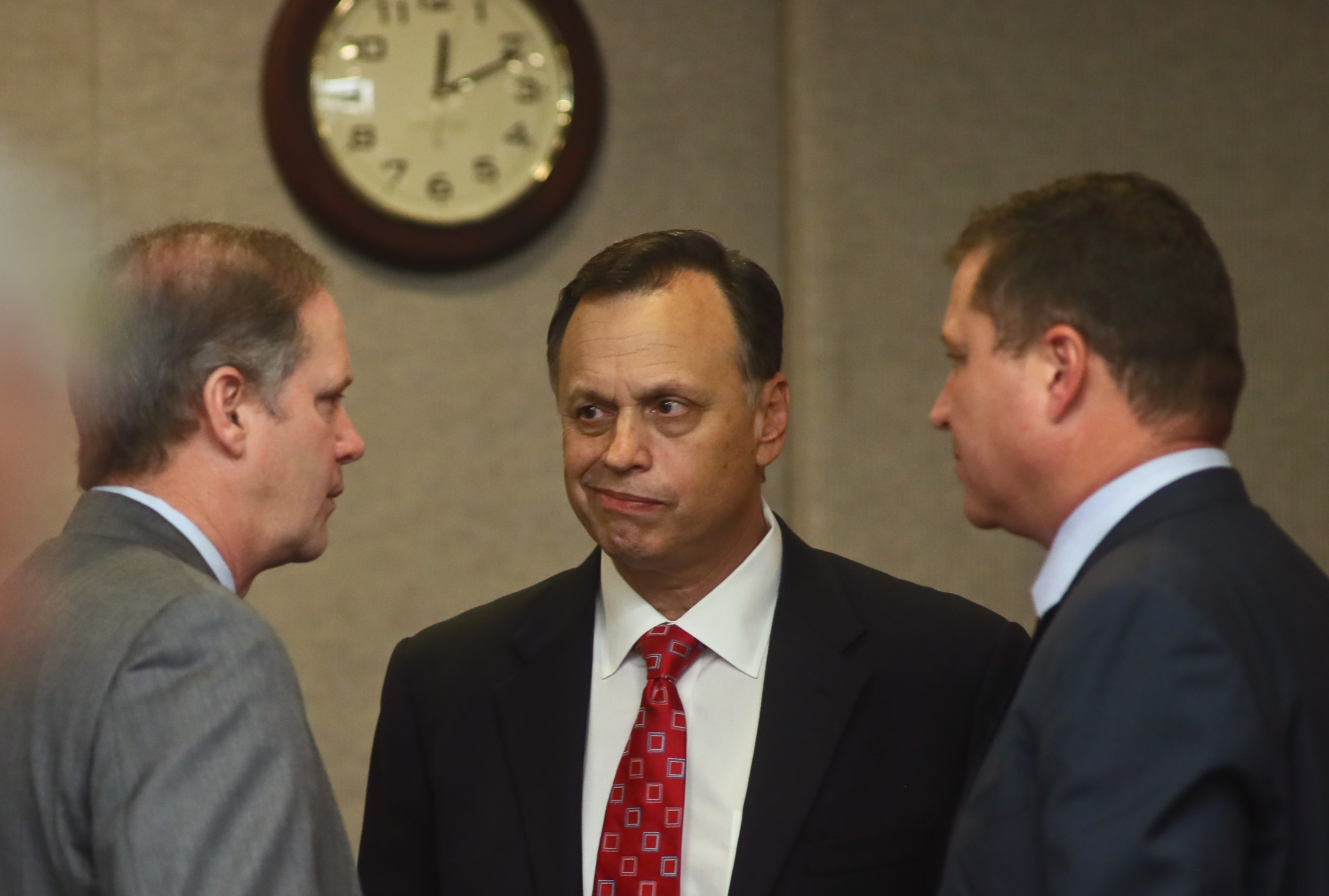 David Altmaier — Another Session in the rearview mirror, and another year without the Legislature passing a comprehensive assignment of benefits reform package. While the House approved a bill that was favored by Altmaier, the insurance industry and business advocates, the Senate refused to hear a similar bill. Instead, it moved a less industry-friendly bill, which never got to the floor.
Aramis Ayala — The State Attorney in the 9th Judicial Circuit found herself in the legislative crosshairs the minute she announced she would no longer seek the death penalty. Central Florida Republicans called on Gov. Scott to suspend her from office, and the governor reassigned 22 first-degree murder cases to State Attorney Brad King. And when the final budget was released last week, it appears lawmakers cut her staff by 21 positions and budget by $1.3 million. The one bright spot: According to budget language, if that money isn't spent by the last quarter of the year, Ayala "may submit a budget amendment to request the return of the remaining appropriations on a recurring basis."
Alimony bills — Doomed after Sen. Rene Garcia, the chairman of Children, Families and Elder Affairs, refused to hear the 2017 proposal. The proposal once again tried to toughen standards by which alimony is granted and modified. Have no fear, it will be back: Sen. Passidomo, one of this year's sponsors, said she plans to bring the bill back next year.
Back-to-school shoppers — Gov. Scott wanted a 10-day, back-to-school sales tax holiday. The Florida House wanted a 10-day, back-to-school sales tax holiday. What is Florida getting? A three-day, back-to-school sales tax holiday for clothing valued at $60 or less, school supplies valued at $15 or less. It also exempts the first $750 of the sales price of personal computers from the sales and use tax. Guess Aug. 4-6 will be busy days at the mall.
Bingo slot machine manufacturers — We love late-Session sneak attacks. An amendment to a professional deregulation bill in the Senate popped up under the banner of clarifying that fantasy sports play isn't gambling. While everyone focused on the fantasy sports language, no one noticed other language in the document that would have allowed an expansion of bingo slots to veteran's organizations. The House caught it, and the effort failed. Bingo slots makers were thisclose to a payday, but alas.
Counties that passed slots referendums — SOL for Session as efforts to pass a gambling bill and extend slot machines tanked in the last week. Pari-mutuel operators continue to pull out what hair they have left. "Everybody thinks we go to court so we can exploit loopholes but that's not true," one said. "We can't get clarity from the DBPR (which regulates gambling) or the Legislature. So who else is there to tell us what we can and cannot do?"
Department of Financial Services — On a week that CFO Jeff Atwater deserved to be going out on a high note, he was overshadowed by news that his Chief of Staff and top deputies gave themselves big, retroactive raises. Not a good look for a nice guy that deserved better.
Florida colleges — President Negron wants to make the state's university system a crown jewel, but the college system appeared to take a hit at the expense of funding boosts to the universities and K-12 education. The Association of Florida Colleges estimates a $30.2 million permanent funding reduction this year, which translates to an average reduction of about $1.1 million. Considered one of the best systems in the nation, college officials have said the cuts could mean they'll be unable to respond to local and regional needs with affordable workforce programs; have to reduce courses; and limit admissions in key programs.
First-time offenders — An attempt to pass legislation to require law enforcement to issue civil citations for many non-violent, first-time offenders couldn't get across the finish line this year. A top priority for President Negron and carried by Flores, the proposal would have required law enforcement officers issue a civil citation or require juveniles participate in diversion program when they admit to committing certain first-time, misdemeanor offenses, like possession of alcoholic beverages, criminal mischief and trespass. But the House didn't take up the amended bill, killing it for the year.
Hillsborough PTC — Toodles, Hillsborough County Public Transportation Commission. The Legislature approved a bill this year to eliminate the agency, after a series of blunders and outcry from public officials. The proposal cleared the House and Senate unanimously, and now heads to Gov. Scott for his consideration.
Insurance industry — It appeared to be a no good, very bad year for the insurance industry as a whole. With the failure of assignment benefits, workers compensation reforms and a host of other reforms, the industry was a circular firing squad of the highest order. After years of asking for too much, they may have to wait for the end of a trial-friendly era (if that ever comes) to get their reforms through.
Lisa Miller — Did the well-known Tallahassee lobbyist pose as a concerned citizen on a conference call to praise Ohio-based Demotech, Inc.? We'll never know. But when a senator plasters posters of your blurred out face — or the face of a woman called "Concerned Citizen Mary Beth Wilson" who looks a heck of a lot like you — all over the Capitol, it's safe to say the question alone lands you in the loser column.
John Morgan — The godfather of medical marijuana lost his cool as legislation to implement the 2016 medical marijuana constitutional amendment died this Session, taking to Twitter calling out his former political ally and United for Care campaign manager Ben Pollara. While Morgan reportedly worked with Corcoran to push for no caps, he regularly took to Twitter to bash lawmakers over the bills and even threatened to sue over the smoking ban.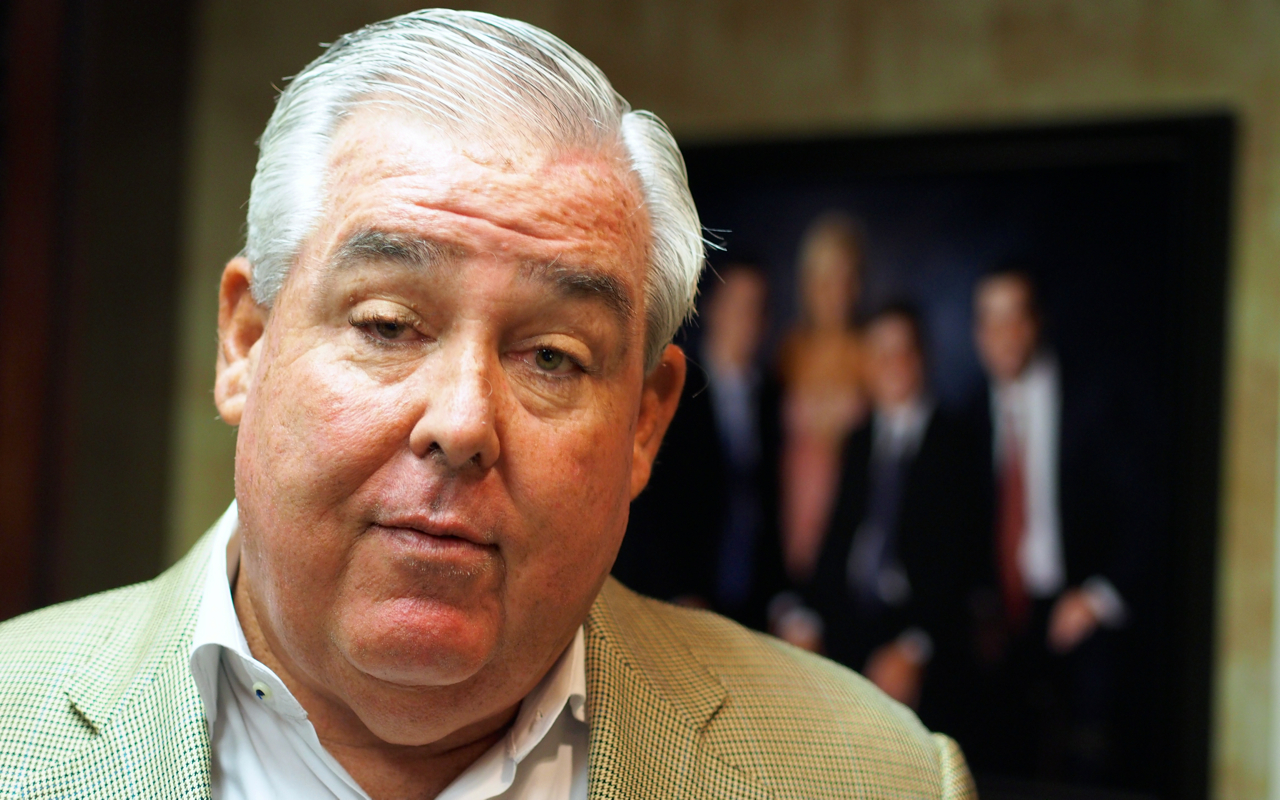 Eli Nortelus — Oh, Eli. "Parted ways" with Akerman, one of the state's largest law firms, on the first day of the Legislative Session. Sources close to Nortelus and David Roberts, who resigned at the same time, said they were fired on the first day of Session at the insistence of Walmart. He seemed to bounce back, hanging his own shingle and taking several of his clients with him. But the liquor lobbyist was popped just days before the end of the 2017 Legislative Session for driving under the influence after, according to the Tallahassee Democrat, losing his balance and nearly falling over during a field sobriety test.
NRA/Marion Hammer — With her go-to-guy secured as the chairman of the Senate Judiciary Committee, some thought 2017 could be the year that gun bills moved in the Senate. No. Such. Luck. She was foiled again by a Republican member of the Miami-Dade delegation. But even if the slew of concealed carry bills got past the Judiciary Committee, they faced a tough path in the Senate. And the mass shooting at the Fort Lauderdale-Hollywood International Airport on Jan. 6 appeared to leave lawmakers with little appetite to take up gun bills this year.
Optometrists – Optometrists, who are not medical doctors, spent over $2 million in campaign contributions during the 2016 election cycle in their effort to be allowed to perform surgery and expand their prescribing power to include all drugs, including narcotics. In the end, HB 1037 got 1 committee hearing in 1 chamber and passed that committee by 1 vote. Is it just me or was it probably not the best idea to introduce a bill that adds at least 4,000 new opioid prescribers in a state that is the epicenter for a nationwide opioid epidemic? Look for the Eyeball Wars to return in 2018.
Specialty license plates — Because 100-plus specialty tags aren't enough, the Legislature tried to lard up the state's inventory with even more plates, for out-of-state schools Auburn, Alabama and Georgia. Nope, didn't make it.  
Vacation rentals — A proposal to pre-empt regulating vacation rental homes to the state and away from local governments was pushed this Session, but for naught. Some lawmakers felt the locals went too far in trying to crack down on or drive out vacation rentals, saying it was a matter of property rights. Others said there were companies whose business was to buy up houses and rent them out, and who didn't care about being good neighbors. Sounds like everyone's a loser on this issue.
EXTRA EDITION — The media's winners and losers by Peter Schorsch alone (so don't blame Jenna, Jim or Michael.)
Winners
Jessica Bakeman — In two short years, she's come to own the education policy beat. And she gave a helluva performance at Press Skits. If only she didn't accuse us of sexism every other week.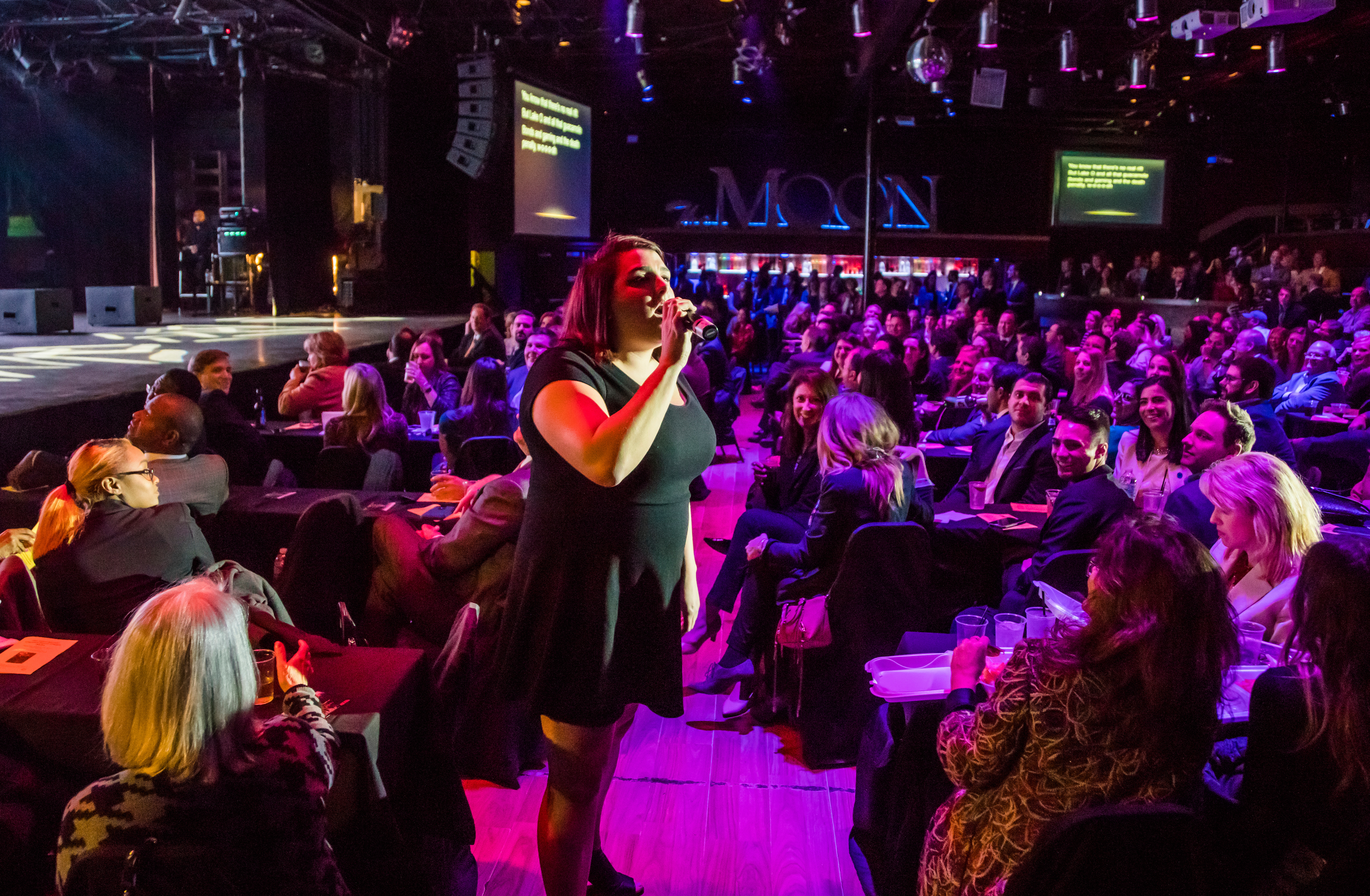 Steve Bousquet — A shocker for our readers, we know. But he's parlayed proximity to Speaker's Office with scoops large and small from CorcoranWorld. His profile — with great Scott Keeler photos — is the definitive look at the second most powerful person in state government.
Brian Burgess — In his debut season working the media's side of the velvet ropes, the former Rick Scott spox wins a 'rookie of the session' award for developing a blog that one ignores at one's peril.
Jenna Buzzacco—Foerster — A workhorse AND a show horse for FloridaPolitics.com. She's the driving force behind the popular "60 Days" and "Takeaways from Tallahassee" email programs, while covering a wide portfolio of Capitol topics all the way from Naples.
Matt Dixon — If he's not the best in the game, he's certainly in that conversation. Who are we kidding, he IS the best. Seamlessly bounces from policy to political and back, writing as much copy as two or three reporters.
Facebook Live — Whether it be Burgess live—blogging or Tia Mitchell interviewing a newsmaker, the video streaming service is finding a place in Capitol coverage. Prediction: Look for everyone to be 'live' next Session.
Florida Channel — Doesn't get enough credit for the breadth and depth of issues and bill coverage, and smartly hired Press Corps veteran John Kennedy after he was bounced from the Palm Beach Post. Its "Capitol Update" is the nightly cheat sheet for reporters and lobbyists. Speaking of which…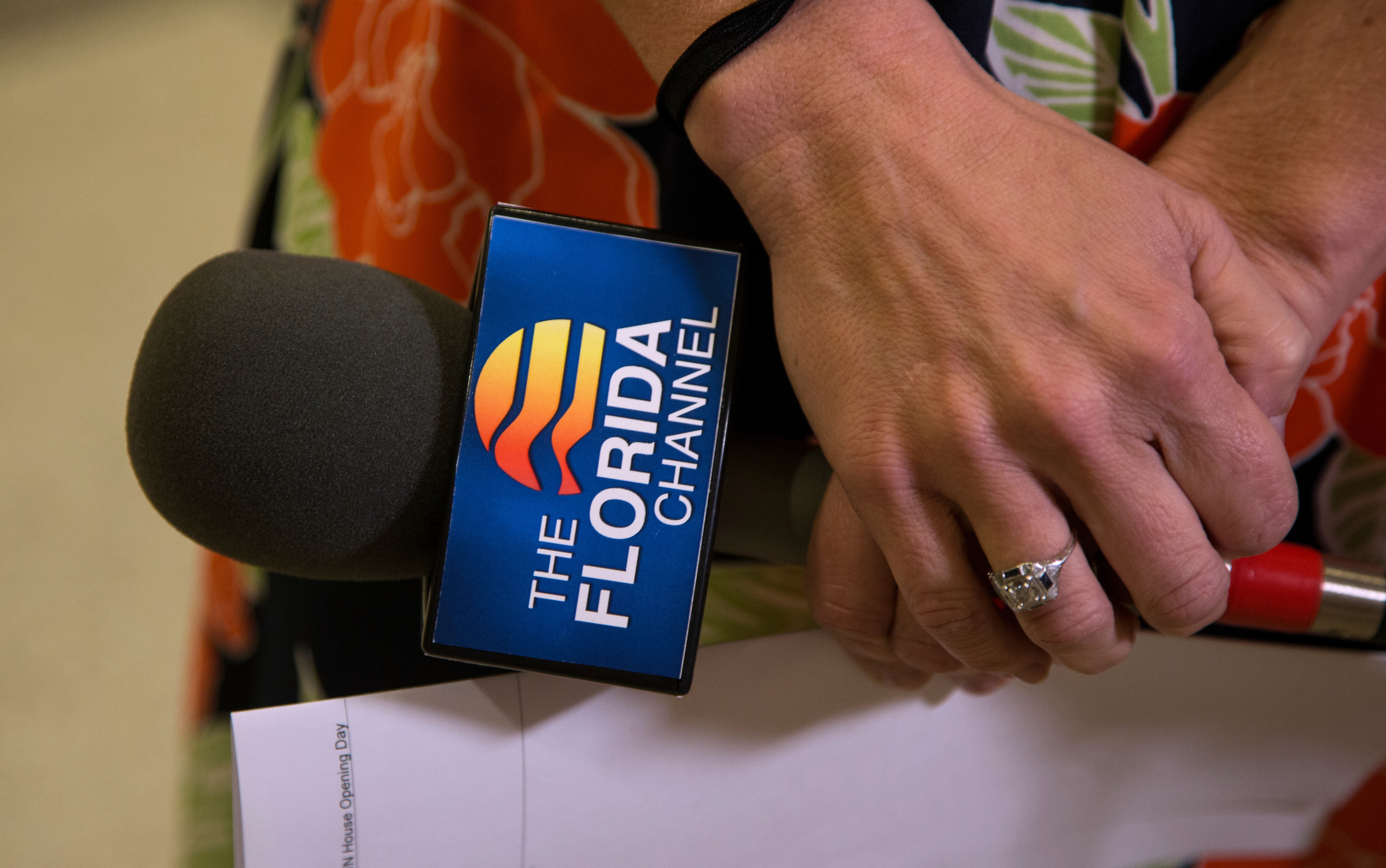 John Kennedy — This print guy has made a successful transition to TV, and is now one of the few broadcast reporters who not only asks questions at gaggles, but smart, tough questions. It's just still weird seeing him hold a microphone.
The Gradebook — Quietly, Jeff Solochek and Co. assemble what may be the best blog at the Tampa Bay Times. Their coverage of education policy rivals top—of—the—game POLITICO Florida—with the benefit of not being behind a paywall.
Patricia Mazzei, Kristen Clark — The Herald's Miami-based political reporter and its Tallahassee-based Capitol correspondent pulled off exemplary coverage of all things Dade County-related during the Legislative Session. Mazzei helped usher Frank Artiles to the door, and Clark did some tough education stories that spoke truth to power.
Tia Mitchell — Another veteran reporter who used a well—established relationship with Corcoran to lasso a herd of scoops. Plus, it was Mitchell who first asked the questions which eventually led to Artiles' resignation.
Honorable mentions
Alexandra Glorioso — The new(ish) Naples Daily News political reporter quickly gained entry into Bill Galvano's universe and gained incremental scoops on gambling negotiations.
Arek Sarkissian — He makes us tear our hair out sometimes (see: Aaron Bean coverage), but his dogged pursuit of VISIT FLORIDA earned our respect.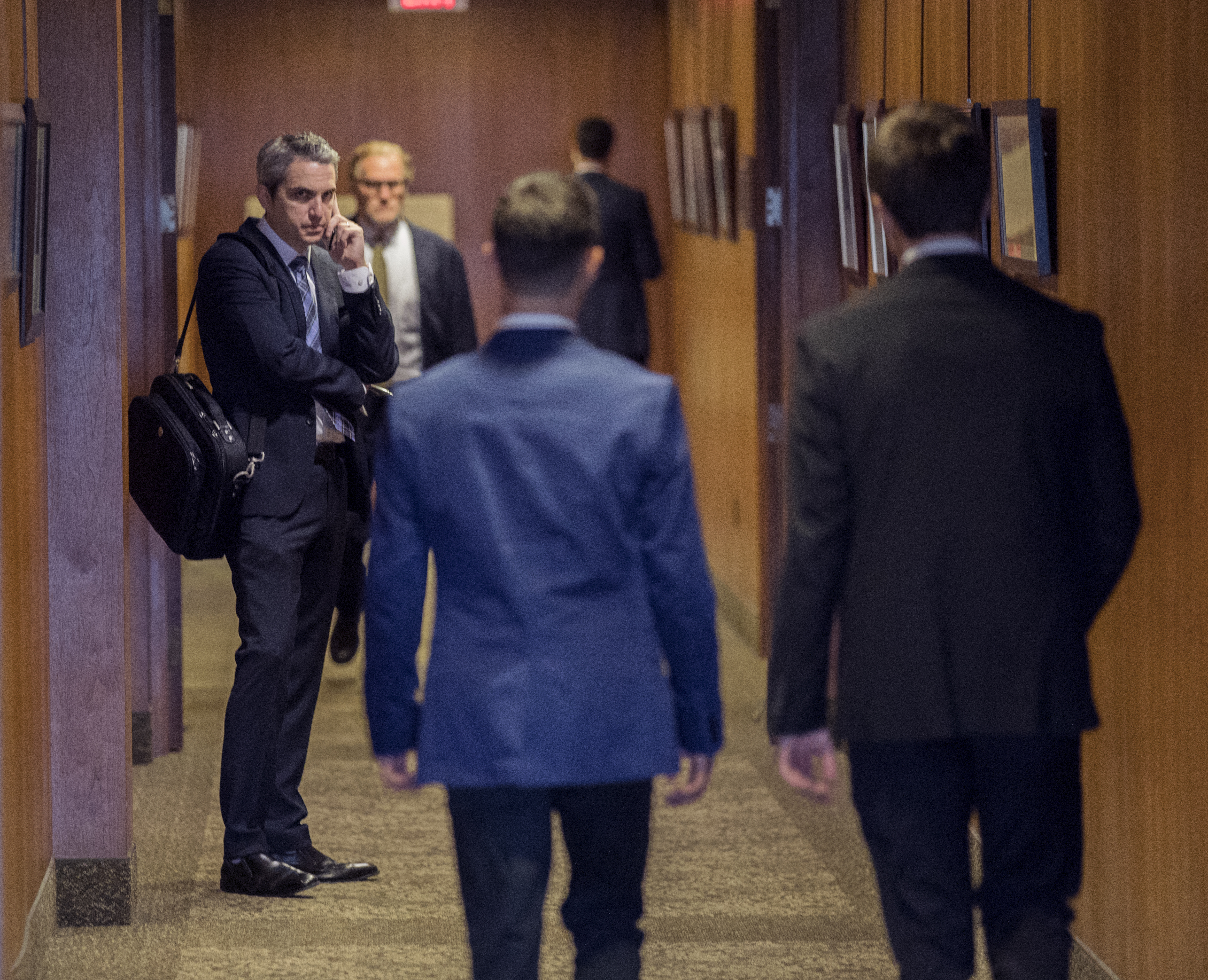 Christine Sexton — Her coverage of the health care industry for POLITICO Florida still is light years ahead of any other reporter's. It just wasn't a huge Session for her wheelhouse.
Mixed bag
The Associated Press — We're ding'ing the wire service for its underuse, if not misuse, of Capitol Press Corps veteran Gary Fineout. The AP's "write it so Grandma will care" approach restricts the Oracle of Adams Street from sharing the enormous amount of institutional knowledge he has about The Process with those in The Process. His editors need to figure out a way to #FreeTheFineout.
Mary Ellen Klas — Yes, she fired the kill shot that helped drive a state Senator from office. But the Miami Herald bureau chief was rarely a pack leader on any major issue, save what the Senate dished to her to tweak the House. And we're long past fatigued with her patrician self—righteousness.
Allison Nielsen — Otherwise dogged reporter shuttles back—and—forth between St. Pete and Tallahassee, covering a broad array of subjects (including python hunting) for Sunshine State News. But her antics on social media—picking fights with gubernatorial candidates and other reporters—turn off as many followers as gain them. Then again, maybe that means she's doing something right.
News Service of Florida — We predicted two years ago that either NSF or POLITICO Florida would be standing by the end of 2018, but not both. We stand by that prediction. The sacking of publisher Ruth Herrle could be a sign of the collapse to come.
Isadora Rangel — There may not be another reporter who President Negron dishes to more often. That said, the TC Palm'er was so singularly focused on covering the Lake O debate, she really didn't take full advantage of this relationship.
Losers
Florida Watchdog — You may not have heard of this outfit, but William Patrick's team was turning out some pretty decent copy. Then, somewhere along the way, the Watchdog stopped barking.
Gannett Capital Team — We knew the moment they goofed their logo, this idea would be better on paper than execution. Sure, individual reporters did some great work, but in this case, the sum is not greater than the parts.
Palm Beach Post — Does great reporting at the local level on the opioid crisis, but no longer has a capital reporter to ask what the state is doing to solve the problem. Simply put, a great Florida newspaper must have a presence in Tallahassee.
Jeremy Wallace — The former Sarasota Herald—Tribune reporter sure is a nice guy, but his platform — the vaunted Tampa Bay Times — was thoroughly underutilized. Indeed, he's part of the "Death Star," the Times/Miami Herald super bureau. But when was the last time anyone said, "Did you read what Jeremy Wallace wrote?" No wonder he's leaving for the Houston Chronicle.