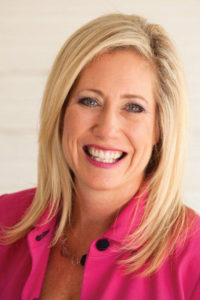 Longtime activist Yvonne Fry is entering the race to succeed soon-to-retire state Rep. Dan Raulerson.
Technically, all Fry can do right now is file to run in 2018 for House District 58.
However, Raulerson announced Tuesday he will resign from his seat effective Aug. 15. Once that happens, Governor Rick Scott will then call for a special election at which time Fry will enter that contest.
Fry told SPB on Wednesday that she is overnighting her candidacy paperwork today to the Division of Elections.
"I'm ready to get started," Fry said. "I'm ready to give back to the community that's given so much to me and my family."
SPB reported earlier Wednesday that Lawrence McClure is also expected to join the race.
A native Floridian, Fry grew up a farmer's daughter in Plant City who emerged as one of Hillsborough County's leading activists for women in leadership positions, as former chair of both the Hillsborough Commission on the Status of Women and the Florida Commission on the Status of Women.
After a career in public relations and marketing, the University of Southern Mississippi graduate became an expert in the telecommunications and information technology industry. Nearly two decades ago, Fry launched the consulting firm Lines of Communication, serving clients in the public and private sectors.
Fry is also owner and self-described "chief Fry cook" at Fry Entertainment Inc., a group made up of several creative ventures: NRG, which develops young performers; Fresh Picked Talent, a boutique talent agency for film, tv, commercials and print, and Fryed Egg Productions, a media, branding and advocacy arm.
As for her wide-ranging civic engagement, Fry served on the advisory board of The Spring Tampa Bay – which provides services for thousands of abused adults and children — as well as the Junior League Community Advisory Board, Frameworks of Tampa Bay and the Plant City Board of Adjustment. She has also had roles at the Athena Society, as a VIP member of Working Women of Tampa Bay, and of the USF Women in Leadership & Philanthropy.
"I've always been the kind of person who asks, 'How can I help?' " Fry said.
Among Fry's extensive list of awards and honors include the Plant City Chamber Chairman's Award in 2014, as one of Florida International University's Top 25 Women Entrepreneurs in Florida for 2011, and as one of the Girl Scouts of West Central Florida's Women of Distinction in 2016. She is also on the board of the Plant City High School and Lincoln IB Elementary PTSA Boards.
"I've always been an overachiever," she told the Tampa Bay Times in 2012.
When Gov. Scott calls for the special election, it will be under a tight deadline. With an earlier start for the 2018 Legislative Session – in January due to an election year — committee meetings will begin in September.