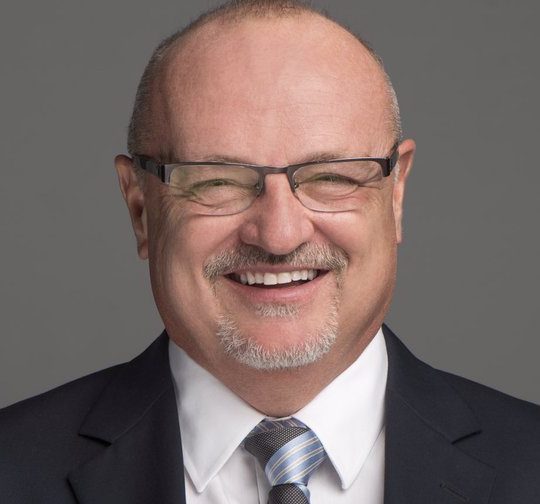 Two weeks ago, it appeared that Alan Clendenin's hopes for becoming state chair of the Florida Democratic Party died after falling twelve votes short of being re-elected as Hillsborough County's state committeeman.
That position is one of just a handful in local Democratic Party politics that would qualify a candidate to run for state party chair.
But in a stunning development, the DNC Committeeman and Tampa resident moved in recent days to North Florida, specifically Hampton in Bradford County, where there was a vacancy for their state committeeman position.
On Monday night, he was sworn in as state committeeman, once again becoming a full-fledged candidate for party chair.
"I ran last time against the entire paid staff of the Democratic party — both state and national — and came damn close to winning," Clendenin said about his unsuccessful bid for the party chair post in 2013. "This year I'm going to enjoy that same type of support, and hopefully add a few more votes to it and hopefully be successful."
Clendenin was speaking from his new trailer home in Starke, which will serve as his residence for at least the next few weeks. Th9isn week, he'll meet with people in Bradford. Then, after Christmas, he'll go on a "roadshow" of sorts, a listening tour of Democrats up and down the state in advance of the FDP party elections, which take place mid-January in Orlando.
Two weeks ago, Clendenin seemed a "dead man walking" over his chances for the state party chairmanship.  A stunning loss at the December 5 Hillsborough County Democratic Executive Committee meeting occurred shortly after DEC Chair Ione Townsend made a controversial decision regarding the party's bylaws. The decision resulted in the exclusion of several locally elected officials in nonpartisan races (meaning the entire Tampa City Council, a couple of Hillsborough County School Board members and Mayor Bob Buckhorn) from participating in the county's reorganization meeting.
In that race for state committeeman, Clendenin lost to Russ Patterson, 52-40.
Nevertheless, Clendenin has many Democratic friends around the state, some acquired during his campaign for state party chair four years ago, which he lost to Allison Tant by 139 votes, 587-488.
Clendenin said several DEC party officials around Florida contacted him after learning what happened in Tampa. He ultimately discovered that his best opportunity would be in Bradford County, where the former state committeeman decided earlier this month not to run for re-election, leaving a vacancy and opportunity.
"Bradford was one of those areas four years ago that were just absolutely steadfast supporters," Clendenin said. "I had spoken extensively about the need for a 67-county strategy, and with the Bradford folks, I could not have asked for people to be more supportive. I've maintained a very good longstanding relationship with them."
Meanwhile, in Miami, Coconut developer Stephen Bittel continues to gain more endorsements as he battles former state Senator Dwight Bullard for a state committeeman position there. The winner is expected to run for the FDP chair position as well. On Monday, the Florida Education Association and the Florida Service Employees International Union came out in support of Bittel.
Florida Sen. Bill Nelson, one of the most influential Democrats in the state, had kind words for Bittel coming short of formally endorsed him. Nelson did tell FloridaPolitics.com last week he believes that Bittel, if elected, would bring a level of "professionalism" to the state party.
But as the only statewide elected Democrat, Nelson doesn't want to "inject any thought that I am trying to strong-arm anybody, which I am not."
"People took the bait and ran with it," Clendenin said about the impression that Nelson is backing Bittel. While Nelson has definitely said nice things about Bittel, Clendenin said he hopes Nelson "will say some of the same positive things about me."
As far as living in Bradford County, Clendenin said it's more akin to how he grew up.
"I lived for a long time in Sanford in a farm that my grandfather was renting," he said, "and I've bounced around from school to school.
"This is a small town. My extended family is from Southern Georgia, this is more in kind with my family and my growing up than what people probably know me."
The 2013 election for state party chair was an intense, bitter race. Clendenin was a "little more cognizant" about some of the "maneuvers" that can happen in such races and said he's ready for whatever comes his way.
"What I bring to this party is part of the solution," he said. "Four years ago, I would have said 'righted the ship.' Now it's taking the ship off the ocean floor, and hopefully the people I speak with will see that.
"It's the time to really turn this into a grassroots, bottom-up organization that can win races across the state, as well as state races."