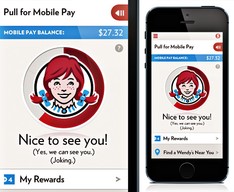 Session is here in the Capital City, beginning with a Monday bash at Associated Industries to welcome those from all over the state.
The Legislative Session kickoff has been on my calendar for a decade now; it is a great event and a nice chance to reflect on the past year and the one coming just ahead.
Mayor Andrew Gillum wants to run for governor, legal pot is everywhere, POTUS can give a good speech. What else? Charlie Christ switched back to the GOP, got a divorce or something like that. It's hard to keep tabs on Chuckles.
For those traveling from out of town make sure to stay away from fast food. It is hard on the system, makes you fat and decreases your life span.
Wendy's is making it hard to avoid fast food, as they are leading the pack with devious innovative ways to get a double cheeseburger in your hand (where are they square, by the way).
What are they doing? Self-service kiosks for one thing. I wrote in an earlier column that the model Amazon's new cashier less smart self-serve store would be appealing to big business looking to save money from a higher minimum wage. The head burger honchos came to the same conclusion. How do they stay highly profitable? Get rid of employees.
So, those are elected officials that always want to raise taxes and the minimum wage.
Stop. I was talking to John Londot from Greenberg Traurig about a minute ago about AI (we are collaborating on something for Leon County next week), and it's not just minimum wage workers that should be on alert.
We must all be mindful of what sort of impact AI could have on the world. We could have an autonomous utopia on our hands or a scorched wasteland.
I prefer to think positive on the subject and I know John does too. We must not fear innovation but that is not to say we should not walk carefully.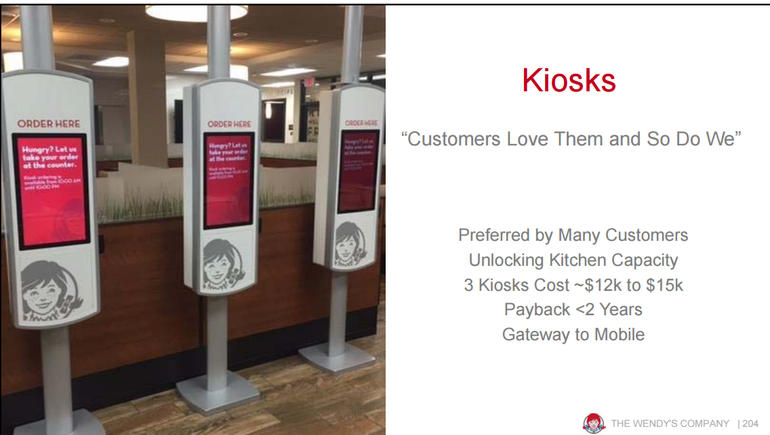 "Technology can play a great role in creating a better customer experience, unlocking productivity, driving throughput and ultimately saving some labor to help us to continue to have a strong economic model," said Todd Penegor, Wendy's CEO.
Wendy's has created a lab — called 90 Degrees — with a team of developers and engineers to work on self-serving kiosks, its website and mobile app.
They want you using smart pay, and who do you think they are targeting? Youth. Millennials. They want to make the Clown and the King as irrelevant as the compact disc.
They are well on their way, plus they are rolling out a standardized POS (point of sale, not the other acronym you were thinking of) to all stores. They are making a massive investment in innovation and expect them to crush the competition, except Chick-fil-A. Can't touch the master.
Wendy's want you ordering from the app, from kiosks and have an agile and nimble digital experience with their brand. And they are half way there.
Da da da da da … I'm McLoving it.
___
Blake Dowling is CEO of Aegis Business Technologies and writes for several organizations. He can be reached here: dowlingb@aegisbiztech.com.