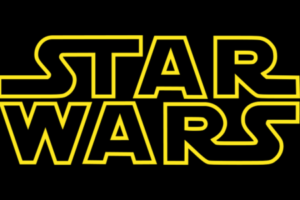 I saw the new Star Wars flick last week. Loved it. Like really loved it, as much as Luke loved shooting Womp Rats on Tatooine.
I figured I would wait until the crowds thinned a little bit and not see the film in the first few weeks after release. I remember, as a kid, standing in line on the opening night of "Return of the Jedi" at Porter Square Mall in Dothan, Alabama; with what seemed like tens of thousands of people.
In Dothan, you didn't get crowds like that, unless it was the Peanut Festival. Yes, that is a real thing and, yes, it was a rager. Think concert-rodeo-fair super-sized combo kind of event, 'Bama style.
You know, Dothan is the peanut capital of the world, but … moving on.
If you haven't seen "Star Wars: Rogue One," go ahead and stop reading HERE.
I had read the prequel to Rouge One, called "Catalyst," so I was very familiar with the scientific work of Dr. Erso, the fall of the Republic and turning into the Empire. Also, Rogue One is a prequel to a New Hope. So, it would appear they dig prequels. Bouncing around from planet to planet was cool.
Rogue One was a very in-depth look at a behind-the-scenes look at the Empire and the power structure. The same with the Rebellion, you got to see several layers deep in what was really going on a long time ago in that famed galaxy far, far away.
As the film progressed, in walks Grand Moff Tarkin — looking straight outta 1979.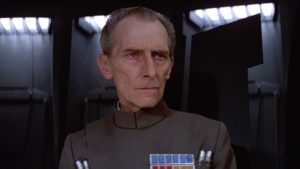 All the Botox in the world can't pull that off, not to mention that actor Peter Cushing is dead. So how did Lucas Film/Disney bring back the only bad guy that could tell Vader to pipe down?
The technology is known as computer generated imagery (CGI). The type of tech compiles computer graphics to build 3-D images that are both static and dynamic. In this case, a compilation of images leads to the resurrection of the No. 3 Imperial baddie.
But before Rogue One, we must go back to 1968 to a group of Russians. The same Russians that laughed at Nasa's multimillion-dollar space pen that could write in zero gravity. The Ruskies had a 10-cent alternative: "we take pencil to space."
So, in '68 a team of scientists, led by N. Konstantinov, developed high-level math in which they could move a digital cat across a computer screen. Winning.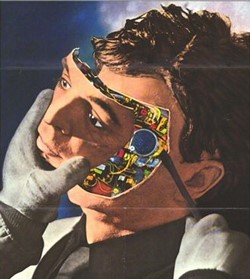 By 1976, the tech had made its way to the big screen in the film future world, and by this point, the ball was really rolling.
"Superman," "Aliens," "Black Hole" really pushed the boundaries of its use and set the bar for what is possible, which, essentially, is anything. The slow-mo bullet effect in the "Matrix" films. That's CGI tech, too.
This type of special effect changed movies then — and is 100 percent changing the game now. The ability to bring back imagery from our childhoods even cooler than it was then is awe-inspiring.
When I saw the end of Rogue One, I was 100 percent choked up to see the return of our beloved Princess. The world was certainly a better place with her in it.
As we played Star Wars on the playground in Dothan in 1980 — or as my wife and I enjoyed last weekend — the franchise always brought entertainment, hope and inspiration, as good versus evil waged war.
In loving memory of Carrie Fisher: may The Force be with us all.
___
Blake Dowling is CEO of Aegis Business Technologies. He writes for several organizations. You may reach him here: dowlingb@aegisbiztech.com.