Florida Insurance Commissioner David Altmaier won't commit to an answer on Obamacare being a long-term solution to the Sunshine State's health insurance needs.
When asked Tuesday whether the insurance regime set up by the Affordable Care Act (ACA) could be salvaged, Altmaier said "that will take a little bit more conversation; I don't know that I'm ready to say one way or the other."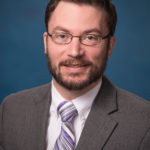 The commissioner spoke with reporters after his appearance at a Florida Cabinet meeting.
Earlier this month, the Office of Insurance Regulation announced premiums for health insurance sold in Florida under the ACA would increase by an average 19 percent next year under the latest rates.
The office said it reviewed rates proposed by 15 insurers for individual and family major medical plans sold on and off the federal health care insurance exchange established under the act, colloquially known as Obamacare.
For individual plans, the highest increase would go to Humana Medical Plan Inc., at 36.8 percent. The insurer sought 43.6 percent.
"We want to make sure consumers in Florida have access to a competitive marketplace," Altmaier said Tuesday. "I think right now, the way the market is set up, with 47 counties with only one (insurer), we don't have that competitive market here in Florida.
"We're going to be looking at ways to boost competition, (and) if that means taking a look at the program with our federal colleagues, then that's a conversation worth having," he added.