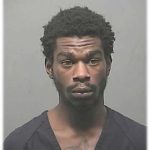 The Florida Supreme Court is ordering a new sentencing hearing for a death row inmate convicted of fatally shooting a Brevard County deputy during a traffic stop.
The ruling Thursday is because the jury that recommended death for Brandon Lee Bradley was not unanimous.
Deputy Barbara Pill pulled over Bradley in March 2012 shortly after a Melbourne motel owner reported he stole pillows, sheets and an air conditioner from a room.
A dashboard camera showed Pill told Bradley to get out of the car more than 20 times and he refused. She then reached into his car to try to turn off the ignition when Bradley fired eight shots, striking Pill five times.
Jurors voted 10-2 for the death penalty. Bradley will receive life without parole if a new jury doesn't unanimously recommend death.
Republished with permission of The Associated Press.