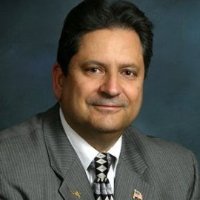 For millions of parents and students this month around the Sunshine State, one of the most exciting parts of returning to school is meeting the teachers. And for good reason; teachers will spend 180 days helping students learn and grow as one of the primary influences, besides parents and family, in each child's life.
But as you settle into the new school year routine, we hope you will take some time to share your appreciation and support for each school's principal. More than you may realize, effective principals have a crucial role in each student's progress and success.
Principals must wear many hats. They are effective managers, making sure each teacher is comfortable in their role and offering support and encouragement during the long school year.
They are role models. Students look up to principals as the leaders of their school and the ultimate authority figure among hundreds of children and adults.
They are the face of the school to the public and school administration. If anyone – from a parent or PTA member to school board or district official – has any questions or comments about a school, the principal is the primary contact and must handle the queries with a smile and diligence.
Ultimately, each principal is responsible for the success and safety of every child attending their school. It is an awesome responsibility.
For these reasons and many more, Florida TaxWatch is proud to have established the Principal Leadership Awards program in 2014 to identify Florida's most effective principals in K-12 public schools.
In keeping with TaxWatch's role as a nonprofit, research-focused watchdog for Florida's taxpayers, this awards program is Florida's only data-driven principal recognition initiative. Recognition is based on analysis of student achievement gains in reading and mathematics in schools that have high percentages of students with disabilities, students designated as English as a Second Language learners, and those eligible for free and reduced lunch.
Each principal recognized is making a difference in their school, their community, and the education of Florida's next generation. Their leadership can truly transform the future of so many children and our entire state.
Please join us in thanking every principal for the incredible work they do every day.
For more information on the Florida TaxWatch Principal Leadership Initiative, please go to www.floridataxwatch.org/Events/PrincipalLeadership.aspx
___
Dominic Calabro is president and CEO of Florida TaxWatch.