Enterprise Florida (EFI) would have to hire outside auditors "to verify compliance" of businesses getting incentive money under legislation filed Tuesday.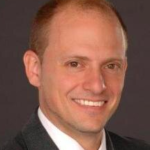 New state Sen. Jose Javier Rodriguez, a Miami-Dade Democrat, filed the bill (SB 216) on the state's public-private economic development organization.
The legislation, which does not yet have a House companion, would require the organization to then "publish on its website the results of each audit performed by the independent third party within 48 hours after receiving the results," it says.
The bill could be the first of many times the beleaguered organization stares down a legislative gun this year.
Last session, Gov. Rick Scott's attempt to create a $250 million business incentive fund under EFI stalled and died.
His ongoing support of incentives puts him at odds with House leadership, especially Speaker Richard Corcoran, who has derided Enterprise Florida as a dispenser of "corporate welfare." Corcoran, a Land O' Lakes Republican, has said he'll lead an effort to end taxpayer funding to the organization.
Rodriguez, a former House member, mostly agrees.
"I think the public has largely been fleeced – and I guess 'fleeced' is a strong word – but if these public-private partnerships really do work, we deserve to know that they work and how," he said in a phone interview. "Over the years, hundreds of millions of dollars have flowed from taxpayers into private hands, and that money has been more about corporate welfare than true economic development."
In September, the Republican Scott announced he would include $85 million in his 2016-17 budget for Enterprise Florida for economic incentives. But he added he plans to push for legislation to restructure the agency.
Last month, Chris Hart IV, a former state lawmaker and president and CEO of CareerSource Florida, was tapped to take over the CEO role at Enterprise Florida. He starts Jan. 3.
Hart replaces Bill Johnson, who left in June after questions over his hiring and expenses.
Scott and the EFI board have since agreed to streamline operations of the 20-year-old agency, including eliminating jobs, closing international offices, and canceling some contracts with outside consultants.
Among other things, Rodriguez's bill would make EFI's head "subject to confirmation by the Senate" and pushes it to disclose more information on the "return on investment" from its economic development programs.
The bill would mandate deals to "be approved by a two-thirds vote of the (agency's) entire board of directors" if the company has business relations with a board member. That member wouldn't be allowed to vote.
It would ensure that Enterprise Florida's "state operational funding" isn't greater than its "private sector support." And its employee bonuses would have to be based on a "goal or result (that is) quantifiable, measurable, and verifiable."
EFI spokesman Nathan Edwards said agency officials will review all legislation that affects the organization and "looks forward to working with the Legislature."
Southwest Florida correspondent Jenna Buzzacco-Foerster contributed to this post.