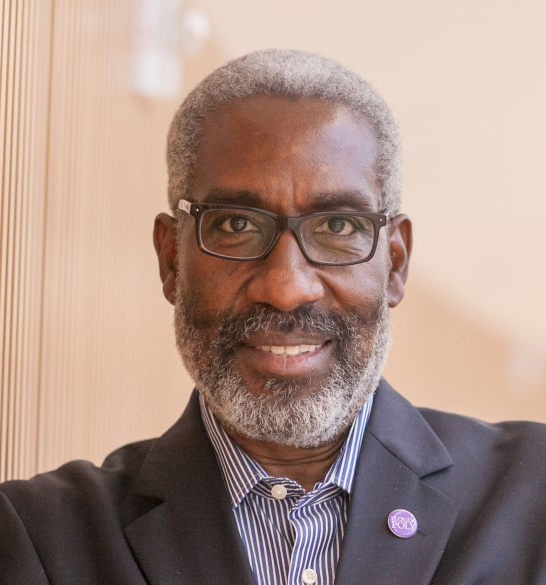 Florida Polytechnic University Board of Trustees Chair Frank Martin has been inducted in the 2016 American Public Transportation Association's (APTA) Hall of Fame.
The APTA Awards Hall of Fame is dedicated to honoring individuals who have long and distinguished careers in the transportation industry and have made extraordinary contributions to public transportation over the years. The awards also recognize those who have actively participated in APTA activities.
"During my professional career, I've been fortunate to learn from great mentors and work on exciting and innovative projects," said Martin. "To receive the Hall of Fame recognition for simply doing work that I love is truly icing on the cake."
At the induction ceremony in Los Angeles Sept. 13, APTA honored 18 of public transportation's most exemplary agencies, businesses and individuals. Martin was inducted for his 40-plus years of industry management, public service, and mentoring. All winners were selected by the 15-member APTA Awards Committee.
"Congratulations to Frank Thomas Martin on being inducted into APTA's Hall of Fame," said APTA Acting President and CEO Richard White. "From leading multiple transportation agencies to mentoring the next generation of leaders, and being the catalyst that founded APTA's International Rail Rodeo, Frank has been a pioneer in the public transportation industry."
Martin is president of Frank T. Martin Consult, LLC, a strategic business development and management consultancy. He is a transportation executive with decades of executive management experience in both the public and private sectors. In the public sector, he served as COO and CEO of several of the nation's largest transit systems, including Birmingham, Alabama; New Orleans, Louisiana; Miami-Dade County, and San Jose, California. In the private sector, he served in executive management for two global transportation and architecture and engineering firms headquartered in London.
"Frank Thomas Martin has had more than 40 years of a distinguished career in the public transportation industry," said APTA Chair and Executive Director of Foothill Transit Doran Barnes. "His leadership has transformed many transportation agencies across the country."
Martin graduated from Tennessee State University with a B.S. in Business Administration and Fisk University with a Master's Degree in Urban and Regional Planning (MURP).
"I'd like to congratulate Chairman Martin on this recognition for his transportation leadership over the years," said Florida Poly President Dr. Randy Avent. "We are quite fortunate to have someone with his qualifications and distinguished background on our board. He provides the kind of invaluable insight that is shaping the future of our university."
"Serving on Florida Poly's Board with Frank, I can certainly see why he's being inducted into the APTA Hall of Fame," said Don Wilson, board vice chair. "He is a consummate professional who brings a wealth of experience in leadership, entrepreneurship and community commitment."
To learn more about the APTA Awards Hall of Fame, visit apta.com.