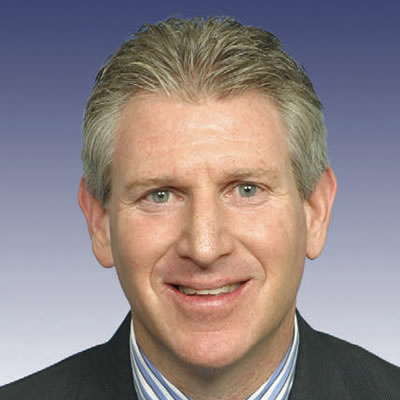 Ballard Partners is continuing to add to its D.C. roster, announcing Thursday former U.S. Rep. Robert Wexler has joined the firm as a senior counselor.
"The idea is to develop an international practice," Wexler told POLITICO. "My hope would be to focus on certain international relationships that I've worked on for decades and I'm confident are consistent with the best interests of American foreign policy."
"Having someone of Robert Wexler's caliber on our team is a tremendous win for the firm," said Brian Ballard, the president of Ballard Partners, in a statement.
A South Florida Democrat, Wexler served in Congress from 1997 until 2010. Wexler, who served in the Florida Senate for six years before his time in Congress, raised eyebrows when he announced in 2009 that he planned to resign from the U.S. House to join the S. Daniel Abraham Center for Middle East Peace, of which he is the president.
During his time in Congress, Wexler was an outspoken advocate for the bond between the U.S. and Israel. He made several trips as part of congressional delegations to the Middle East, meeting with the leaders of Israel, Jordan, Lebanon, Egypt, Kuwait, Turkey, Syria, Morocco, the United Arab Emirates, Saudi Arabia, Bahrain, Oman, and the Palestinian Authority.
He also served as the chairman of the Subcommittee on Europe, a senior Member of the House Foreign Affairs Committee, and a member of the Middle East Subcommittee.
Wexler served as an advisor on Middle East and Israel issues during Barack Obama's 2008 presidential campaign, and served on the president's 2012 re-election steering committee.
"I myself enjoyed strong relationships with the Obama administration," Wexler reminisced, "so I know what a benefit that can be."
"Having worked with numerous governments in Europe, Asia and the Middle East throughout his tenure as U.S. Congressman and advisor to President Barack Obama, Robert's three decades of political experience will advance our work for international clients," said Ballard. "We are pleased to welcome him to our office in the nation's Capitol."
In his role as senior counselor, Wexler is expected to "apply his foreign policy expertise while spearheading the firm's growing international affairs practice," according to the firm.
The announcement comes about a week after it was reported that Ballard Partners secured its first foreign government as a client. The Hill reported last week that the Dominican Republic signed a one-year contract with the firm worth about $900,000.