Longtime Florida journalist and attorney Neil Skene said he has accepted an offer to work for Illinois Children and Family Services Director George Sheldon.
Sheldon, a Democrat who unsuccessfully challenged Attorney General Pam Bondi last election, was secretary of the Florida Department of Children and Families from 2008-2011. He did not return a call seeking comment.
The move was first reported in Friday's SUNBURN email.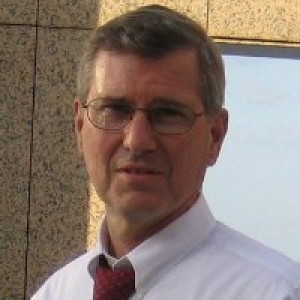 Skene is a former St. Petersburg Times (now Tampa Bay Times) Tallahassee bureau chief and Congressional Quarterly publisher in the 1980s and '90s. He had been a special counsel to Sheldon.
He was quoted in a Chicago Tribune story last year after Illinois Gov. Bruce Rauner, a Republican, first appointed Sheldon.
Sheldon "likes a challenge" and is "very nonpartisan … He is a person who tries to see all sides of an issue," Skene told the newspaper.
His new job title is still in flux, but Skene said he'll be handling communications duties and government relations as part of a five-member senior leadership team in the department's Chicago office. His first day is April 25.
Skene's salary also is undecided: "We have had discussions but nothing final in writing."
He says he'll be commuting to Chicago, where he is renting a studio apartment, from Tallahassee, where his wife Madelyn will remain.
He's also an author: Skene most recently finished work on Volume III of the series, "History of the Florida Supreme Court," which covers the 1970s to 1987.
Skene's LinkedIn profile lists him as legal counsel to MedAffinity Corp., a Tallahassee-based concern that develops electronic health records software, and as president of Holly Lake Investments, a "family-based investment company."
Like many journalist-attorneys, Skene started as a news reporter, went to law school, then returned to journalism.
He spent two years at The Macon Telegraph, got his law degree from Macon's Mercer University School of Law in 1977, and later went to work at the then-St. Petersburg Times.
From 1987 to 19997, he was president and publisher of Congressional Quarterly, which had been owned by the Times Publishing Co., publisher of the now-Tampa Bay Times.
Congressional Quarterly was later bought by the Economist Group and combined with the Washington-based Roll Call newspaper to form CQ Roll Call in 2009.