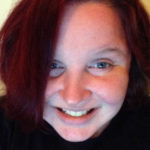 After an insurance company had no choice but to pay a $2.5 million settlement for the wrongful death of a 22-year-old Tampa woman, it is now suing its lawyer for malpractice.
David Kadyk, of Tampa-based Kadyk & Delesie, P.A., represented Axis Surplus Insurance Company in a wrongful death suit against Axis' client, Paul Castellano Auto Sales, located at 1205 E. Jackson St. in Tampa.
On Nov. 16, 2015, Robert Smith went to Castellano Auto to find a new car. Employee Brad Cobb allowed Smith to test drive a Toyota Prius on Dale Mabry Highway. Smith pulled his car in front of an oncoming scooter, operated by Virginia Tibbetts, causing a collision that sent the rider to the hospital.
Tibbetts died two days later. Her mother, Cynthia Battersby, sued Castellano Auto and Cobb Feb. 5, 2015.
In turn, Axis is suing Kadyk and Kadyk & Delesie on two counts for malpractice after it claims that Kadyk failed to provide legal aid in a timely manner.
As Castellano's insurer, Axis retained an attorney through a third-party service. Kadyk was assigned the case and Dec. 15, he received documents to review concerning the case.
For more than 50 days, Axis had no communication with its lawyer. On Feb. 5, Kadyk responded to Axis. Due to the delay in legal advice, Axis paid the settlement in an attempt to protect itself and its insured.
Axis believes it was only contractually obligated to pay $30,000 under its insured's policy.
Smith was awarded a traffic citation for the accident. He was ticketed for failing to stop at a traffic signal, improperly changing course, violating the right of way, and for not having proof of insurance. Smith was charged with failing to yield as approaching an intersection: he pleaded not guilty.
Charges against Smith were eventually dropped May 9, 2016.
Tibbetts was a student at the University of Central Florida.
After her death, Tibbetts mother and sister took to Facebook to express their grief.
"Today my sister Virginia Tibbetts lost her life after battling injuries sustained from a car accident Monday night," Kameron Tibbetts said in her post.