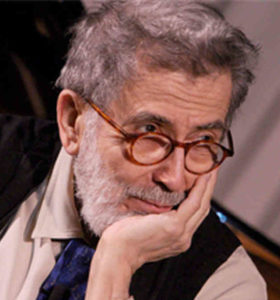 Nat Hentoff's writing was as brilliant, edgy and unpredictable as the music of Bob Dylan, Miles Davis, Aretha Franklin, Charles Mingus, and the many other geniuses he worked with in his altogether remarkable life.
Hentoff died Saturday at age 91, mourned by family, free thinkers, jazz junkies, and persons on the lunatic fringe of the First Amendment who will never cease to be amazed and inspired by the half-century of columns, commentary and criticism he leaves behind.
Modern punditry is too often a gassy blend of wasted breath that begins with "Wow!" and ends with "That said, it is what it is." Hentoff, by contrast, is always "a gas to read …" tweeted POLITICO's Jack Shafer, himself a newsman with a Hentoff-level ability to slice and dice through "every form of tyranny over the mind of man."
Nat Hentoff was a gas to read and a joy to edit. A 1st Amendment radical, a sharp music critic, and an inquisitive reporter. And a good egg. https://t.co/tLfg0v5aM8

— Jack Shafer (@jackshafer) January 8, 2017
As a kid, Hentoff aspired to a career as a jazz musician, but his ear was good enough and his ego small enough to know that he did not have a gift for the kind of riffing required to make music with the best.  As a speaker and writer, things were different. Hentoff's mastery of language and ability to marshal facts and mold them into glorious examples of persuasion made him a rare light in a world full of people who think that free speech is for folks who agree with you, and everyone else should be made to pay a high price for going off the sheet music.