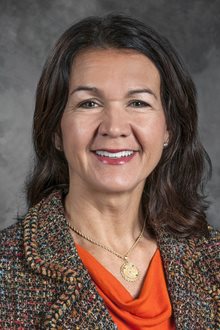 After "almost 15 years being affiliated with Florida's greatest children's hospital," Amy Maguire tells FloridaPolitics.com she's making a move.
Maguire, now vice president for government, corporate & community relations at Johns Hopkins All Children's Hospital in St. Petersburg, will be taking on a similar role for Coca-Cola.
Starting Sept. 6, she will be vice president for public affairs, communications and government relations for Coca-Cola Beverages Florida.
"Our collective work for Johns Hopkins All Children's Hospital has been rewarding and incredibly meaningful to the hospital's mission of caring for all children regardless of race, religion or ability to pay," she said in an email to friends. "Together we have impacted thousands of children and their families across our region and beyond."
She began her career with Fifth Third Bank in Cincinnati after graduating from Centre College in Kentucky.
Maguire later was the marketing and communications director for Orlando Health, a non-profit health system based in Central Florida, and later their government relations director.
Before joining Johns Hopkins All Children's Hospital, Maguire worked with ACH as a consultant on a range of children's health issues. She was an advocate for All Children's while serving as the founder/CEO of Trinity Advocacy Group and as managing partner/CEO of Southern Strategy Group Tampa Bay.
Maguire has held several leadership roles, including on boards of  community organizations and business chambers in the Tampa Bay region, as well as with the Future of Florida Business Leaders. She has been recognized as Florida Trauma Advocate of the Year Central Florida's Thirty under Thirty awards and a finalist for both the Tampa Bay Business Journal's Businesswoman of the Year and the "In the Life of a Child" Legislative Leader Award.