Amy Zubaly is now interim executive director of the Florida Municipal Electric Association (FMEA), according to a Monday press release.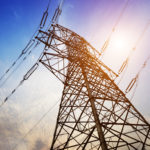 The board of directors tapped Zubaly, deputy executive director of public affairs and strategic communications, to helm the association while it looks for a new head. She's been with the group for 17 years.
Longtime FMEA executive director Barry Moline resigned last month to lead the California Municipal Utilities Association (CMUA) in Sacramento.
"We are fortunate to have someone who has the longevity and knowledge of the industry and association that can lead us through the transition period," FMEA President Clay Lindstrom said in a statement.
Zubaly thanked board members "for the opportunity and for the confidence they have in me to serve in this capacity as they decide on the best approach for a permanent executive director for the association," she said.
Lindstrom, the general manager of the Fort Pierce Utilities Authority, "will develop a hiring plan in the coming months for a permanent replacement," the release said.