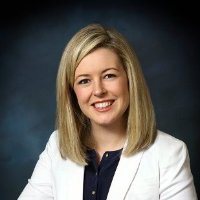 An expert political fundraiser is joining Joe Negron's team as he prepares to become the new President of the Florida Senate.
Ashley Ross will become a Deputy Chief of Staff, according to spokeswoman Katie Betta. 
She also will be a Senior Policy Advisor to the President for commerce and tourism, military and veterans affairs, space and domestic security, community affairs and joint legislative committees.
Ross, a member of the SaintPetersblog "30 Under 30" Class of 2013, began her career in Gov. Jeb Bush's Legislative Affairs Office.
She later served in several legislative affairs roles in the private sector, including with The PGA Tour of America.
Ross also had senior positions at the Republican Party of Florida and the Florida Republican Senatorial Campaign Committee.
She received an undergraduate degree in marketing and an MBA from Florida State University, Betta said.
Ross will be joining Negron's staff after the November general election. She now runs her own political fundraising and consulting firm in Tallahassee. 
Negron, a Republican state Senator from Stuart, became Senate President-designate after his rival, Jack Latvala of Clearwater, ended his bid for the presidency in November. He will instead become chair of the Senate Appropriations Committee.