A former chief of staff of the Florida Department of Children and Families has become a top executive for Pondera Solutions, a Google Enterprise partner.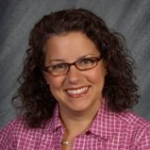 Vivian Myrtetus is regional manager for the eastern United States, the company announced in a press release. It provides "fraud analytics for government agencies nationwide."
She will be based in Miami, reporting to Pondera Solution's COO Greg Loos. She will manage various clients within the Medicaid, SNAP, unemployment insurance, and revenue tax systems.
Pondera Solutions "combats fraud, waste, and abuse in large government assistance programs, including Medicaid, Welfare, and Unemployment Insurance, using Google's state-of-the-art predictive modeling, data mining/matching, geospatial and search engine technologies to investigate and help prevent potential fraud before it occurs," the press release said.
Most recently, she worked at SAS Institute, where she managed state and local government relations in Florida. While there, Myrtetus was the No. 1 revenue-producing representative for the company in state and local markets.