And then there were two.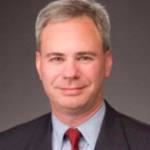 Orlando civil-trial defense attorney Dan Gerber has become the second applicant for an upcoming opening on the Florida Supreme Court.
Jason Unger, chair of the Supreme Court Judicial Nominating Commission, confirmed the name Monday morning.
The 51-year-old Gerber joins conservative appellate judge C. Alan Lawson as the only applicants so far for the seat now held by Justice James E.C. Perry.
Lawson is chief judge of the 5th District Court of Appeal in Daytona Beach. Gerber's brother, Jonathan D. Gerber, sits on the 4th District Court of Appeal in West Palm Beach.
Perry, 72, had announced his retirement effective Dec. 30. He joined the court in March 2009, having been appointed by then-Gov. Charlie Crist. Perry and Peggy A. Quince are currently the only black members of the seven-justice court.
Both Lawson and Gerber made the short list that year, losing out to Perry for the appointment.
Republican Gov. Rick Scott will name Perry's replacement, making it his first opportunity to pick a state Supreme Court justice.
Gerber is a partner with the law firm of Rumberger, Kirk & Caldwell. The National Law Journal named him a "Top 40 under 40" attorney in 2002.
His complex-litigation practice focuses on "toxic tort, class actions, commercial, product liability, and governmental affairs," according to his official bio.
"In his toxic tort and mass tort practice, Dan represents manufacturers of chemical products in claims alleging injury from chemical exposure," it says. "Included among his clients are national manufacturers of pharmaceuticals, dietary supplements, pesticides, and industrial chemicals as well as pest control companies."
A profile on the firm's website explained that Gerber, who once considered "studying biology in a rainforest," has "the ability to understand the science behind the case."
"I like to say that I understand (it) well enough to explain it to judges and jurors without boring them or losing them," Gerber said in the article.
He also was selected by then-Florida Attorney General Bill McCollum "to serve as one of two private attorneys on the State of Florida Legal Advisory Panel in response to the BP oil spill," the bio says.
Gerber, a baseball fan who's married with three sons, received both his undergraduate and law degrees from the University of Florida.
The nominating commission is scheduled to interview finalists on Nov. 28 and submit six recommended replacements to Scott by Dec. 13.