Steve Auger, executive director of the Florida Housing Finance Corp., has resigned.
Barney Smith, president of The Smith & Young Company and chair of the agency, confirmed Auger's resignation Friday. He otherwise declined comment when reached by phone.
Auger sent a resignation letter to Smith and Department of Economic Opportunity director Cissy Proctor Thursday, saying he would exit the agency effective Jan. 5.
"It has been an honor and a blessing to have been a part of an organization of such fine people who work so diligently to provide a range of affordable housing opportunities …. ," he wrote.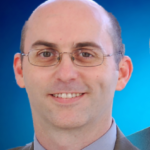 The move comes the same week that an audit of the organization, the steward of state and federal affordable housing money, disclosed lavish spending on events for lenders and board members.
Auger oversaw expenses for "a $52,000 dinner (for lenders) that featured filet mignon, broiled lobster tails and a bar stocked with deluxe brand liquors," the audit revealed. 
The agency also put on a board reception, spending "$300 for a bartender, $425 for a pork carving station and $420 for a Spanish charcuterie station." It also awarded nearly $443,000 in bonuses to its employees.
Auger, in an interview with Tampa Bay Times earlier this week, defended the expenditures as "ordinary and necessary expense(s)."
"Government has a spending and accountability problem," House Speaker Richard Corcoran said in a statement on Auger's leaving. "The House hopes that all of these stories – from filet mignon to Pitbull – put government on notice that it's all being cut."
(Corcoran had sued for the terms of a secret promotional deal between the state and Miami rapper Pitbull, which the recording artist mooted by disclosing he had been promised up to $1 million.)
Also this year, federal prosecutors OK'd a criminal plea deal to an alleged $36 million housing fraud that involved the FHFC.
Prosecutors had alleged 70-year-old developer Lloyd Boggio of Carlisle Development Group and others defrauded the government out of millions that went through the FHFC.
They did so by padding South Florida affordable-housing projects to get federal tax credits and grants, then keeping the excess, according to case documents.
The audit also noted the agency "did not require sufficient documentation from underwriting agencies to support their denial of mortgage assistance to some applicants" and "did not take adequate steps to ensure that electronic fund transfers were going to authorized recipients."
Auger was appointed head of the agency in September 2005, according to an online bio. Before that, he was its Deputy Development Officer of Multifamily Programs.
"Auger is considered a documented leader in affordable housing policy, procedures and best practices," the bio says. "(H)e has been featured in Affordable Housing Finance magazine numerous times and regularly speaks on affordable housing issues on a statewide and national front."
He received a undergraduate degree in philosophy from Rollins College in Winter Park in 1988, and a master's in social work from Florida State University in 1993. He was licensed as a clinical social worker in 1996.
"Prior to joining Florida Housing in 2000, he provided clinical services to children and families primarily through private-sector organizations … in Florida's juvenile dependency and delinquency systems," the bio says.