They seemed like fair enough questions, but Pam Bondi never met a controversy that she couldn't answer with strident responses to questions that weren't asked.
The second-term Attorney General was besieged by reporters after Tuesday's Cabinet meeting, wanting to know about a $25,000 political contribution made in error to her by Donald Trump's charitable foundation three years ago. Charities like Trump's are prohibited under federal tax law from making political contributions.
She did answer "of course not" to a question over whether she knew it was an improper donation. Then, when asked whether she would consider returning the money to the foundation, she balked: "I'm going to let the accountants correct it."
Bondi was further asked whether she herself solicited the contribution. "I haven't heard that at all," she said, her smile starting to fade. "I'm going to let the accountants handle this. I've done nothing wrong."
Nobody asked her, however, whether she thought she had done anything wrong. For the record, her active political committee, "Justice for All," still reports more than $160,000 in cash on hand.
Coming up, the usual assortment of tidbits, leftovers and not-ready-for-prime-time moments by Jenna Buzzacco-Foerster, Ryan Ray, Jim Rosica and Peter Schorsch. But first, the "Takeaway 5" — the Top 5 stories from the week that was:
• • •
1. Signed, sealed delivered — Elections chiefs are getting pay raises. The Dozier families are getting compensated. And there are several new records exemptions. Gov. Rick Scott signed more than a dozen bills into law this week. Among those was one that would bump up the salaries of the county supervisors of elections. The increase will cost $1.2 million statewide. The Naples Republican signed into law a measure that would pay up to $7,500 to families for funeral and reburial expenses. The governor also signed new exemptions to the state's public record laws to shield the addresses of paramedics.
2. Come to Florida — Scott has a reputation of reaching out to businesses in other states to convince them to come to Florida. But this week, he went big — really big. When Scott made a pitch to Connecticut businesses to move to the Sunshine State, the Naples Republican had his sights set on prestigious Yale University. Scott suggested the centuries-old university pick up and move to Florida. Once university officials stopped chuckling, they said they're perfectly fine in Connecticut. He also suggested ESPN, LEGO and the WNBA pack up and head south.
3. Deadlocked — After an hours-long meeting this week, Scott and the Florida Cabinet couldn't agree on a candidate to be the state's next Insurance Commissioner. They decided to keep taking applications for the position. The deadline was extended until April 15. Scott and CFO Jeff Atwater must agree on a candidate.
4. Visit Florida review — Scott announced his office is reviewing Visit Florida's finances, days after the Orlando Sentinel reported about a lack of transparency concerning spending at the organization. The Orlando Sentinel found details about contracts were kept secret under trade secret exemptions; salaries for Visit Florida workers weren't available online, and the agency spent $14,000 to bring Chinese journalists to vacation in the state. The governor also announced that Space Florida is also under review.
5. Enterprise Florida audit — Visit Florida isn't the only private-public organization under review. The governor also announced he plans to audit Enterprise Florida to find millions in savings. Former DCF Secretary David Wilkins will conduct the review. The announcement came on the same day that Enterprise Florida CEO Bill Johnson announced he's stepping down.
• • •
Lawmakers representing the Capital City assembled on Monday to debrief at a Leadership Tallahassee-sponsored event, as the dust begins to settle after the 2016 Legislative Session.
The Tallahassee delegation composed of Sen. Bill Montford, Rep. Alan Williams, and Rep. Michelle Rehwinkel Vasilinda gathered in the Old Capitol's Senate chamber for an hourlong panel moderated by Department of Economic Opportunity Secretary Cissy Proctor.
Montford began by saying Proctor's father, who is a cardiovascular surgeon, once literally saved his life when he performed a successful open-heart surgery on the 68-year-old senator. He also recalled how Proctor "sailed" through her confirmation process, saying, "She must be good. Even [Sen.] Jack Latvala liked her." The remarks set the generally warm and fuzzy tone of the event, where the three lawmakers — all minority-party Democrats — praised the budget recently signed by Gov. Rick Scott and sounded optimistic about life under Speaker-to-be Rep. Richard Corcoran.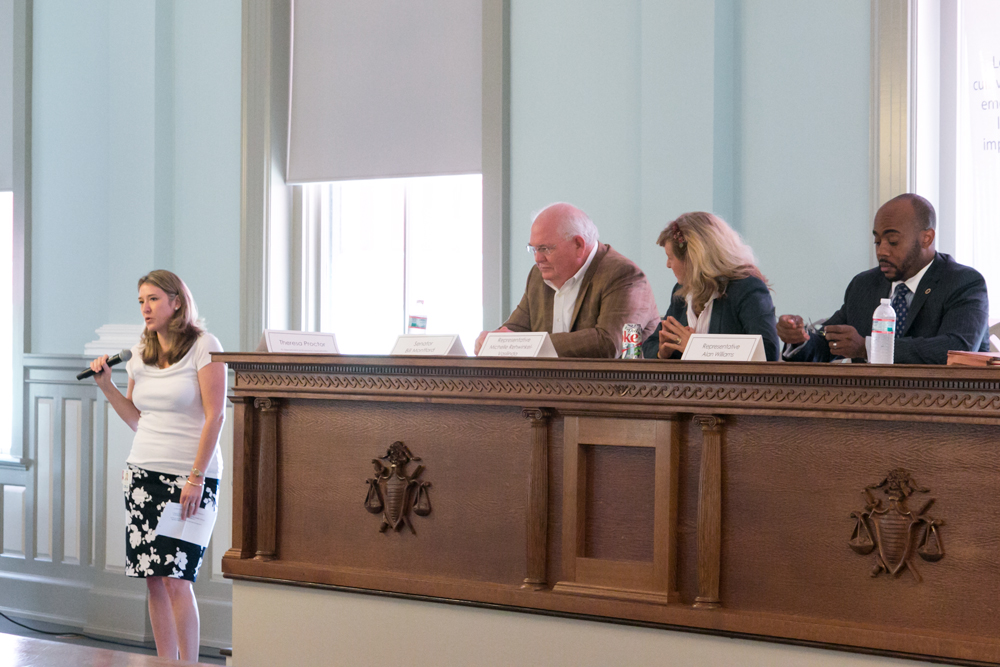 The lawmakers did, however, grouse about the lack of a pay increase for state workers in the FY 2017 budget. Montford and Rehwinkel Vasilinda both bemoaned how state bureaucrats — a key demographic in greater Tallahassee — have received only one small raise in the past eight years, and even that was negated by their having to contribute part of their salaries to their own retirement accounts, formerly covered entirely by taxpayers.
Williams said a lack of a raise is not only an injustice but that it hurts the state as a whole since generally low-paid state workers are more likely than wealthier Floridians to inject any windfall directly back into the economy. All were in unison in saying Florida's civil servants deserve better in a state where there are fewer state workers per capita than any other state in the nation, and where pay is in the bottom five nationally.
Williams and Rehwinkel Vasilinda, suite-mates in the Capitol office building, also said North Florida did well in the budget with only two vetoes for local projects out of about 200 approved that touch the region economically. Only libertarian Republican curmudgeon Rep. John Tobia — or John "No-bia" as Williams dubbed him — voted down on the budget in 2016, the first year when even Democratic Leader Mark Pafford cast a Yea vote.
Montford and Rehwinkel Vasilinda propounded on their pet issues — lengthening the school year and legalizing hemp, respectively — and Montford spoke gravely about the agricultural plague known as citrus greening.
"Our production is down to half of what it was five years ago," said Montford. "We're truly on the brink of losing our citrus industry if something doesn't change soon."
Still more sobering were Montford's closing remarks about poverty. "Just walking distance from this grand Capitol live families whose children go to school hungry," he said. If we don't work to change that nothing else we do in The Process really matters, Montford said.
• • •
Top Republican leaders in Florida — including Scott and Bondi were up in arms last year over heavily-edited leaked videos that purported to show representatives of Planned Parenthood openly discussing the sale of fetal tissue, or as conservative critics often crudely put it, "baby parts."
The videos rose to the level of a full-blown scandal for many in the GOP, in Florida and nationally. Scott called for an investigation into three clinics run by the women's health group, even crafting the messaging that accompanied the announcement of the probe.
Yet on Monday, days after Scott signed a bill to strip all state funding from Planned Parenthood, the state Agency for Health Care Administration announced it's dropping an investigation into whether clinics were performing illegal abortions.
"On Friday Governor Scott signed HB 1411 which rendered these administrative proceedings moot. We will continue to hold Planned Parenthood and all Florida clinics accountable to following the law," AHCA spokeswoman Mallory McManus said in a statement.
Planned Parenthood has called the charges in a court filing "frivolous," intended to merely harass the group and drive up the cost of litigation.
"How convenient that now, six months later, they are conceding their case and dropping these politically motivated charges at the same moment that Rick Scott has signed new trimester standards into law that fly in the face of medically accepted standards," said Barbara Zdraveck, CEO of Planned Parenthood of Southwest and Central Florida after the decision was announced. "It would appear the political gamesmanship will go on with no regard for the best interests of Florida women and families."
• • •
Scott addressed concerns over "brown tide" in a conference call with state officials on Monday. Algal blooms and other pollution-related ailments in the northern Indian River Lagoon have resulted in massive "fish kills" garnering national headlines and have seen thousands of fish die off within days.
Scott spokeswoman Jackie Schutz said the call aimed at giving the governor an update from officials studying and working to ameliorate the situation.
"Right now the governor is just staying in contact with the agency heads, and the agency heads have been down there working on the issue, talking to the different stakeholders in the community," Schutz said.
The conference call followed a news release Friday in which Scott highlighted state and local efforts to reduce brown tide and concerns about the effect of algae blooms.
"While this brown tide event is not a health threat to our families or visitors, we are assessing and responding to areas that are seeing a loss of fish," Scott said in the release.
The state "will continue to do all we can to protect water quality in the Indian River Lagoon," according to Scott.
• • •
School districts across the state must now review policies and procedures to combat bullying after Miami-Dade Rep. Joe Geller's HB 229 was signed into law by Scott.
Geller said it was intended at rooting out the problem by mandating more accountability from individual districts by implementing new reporting standards. It also authorizes bullying prevention programs and clarifies responsibility for implementing programs.
"Senator Jeremy Ring and I introduced the bill in order to help our school districts combat bullying within their classrooms," said Geller, a Democrat from Aventura. "This important bill will help the schools keep their policies up to date and relevant."
The bill, approved by both chambers with little opposition, goes into effect on July 1.
• • •
A report by the Tampa Bay Times on updated HIV statistics led to a swift rebuttal from the Florida Department of Health.
Last weekend, the newspaper reported that the department lowered the number of HIV cases reported in 2014 from 6,147 to 4,613. The paper said revisions happen from time to time, but that this revision marked the largest going back to 2009.
The Department of Health shot back, saying the article "does not highlight any of the efforts of the department and our numerous community partners and rather presents cherry-picked data to fit a predetermined conclusion."
The climbing HIV statistics have been an issue for months. Lawmakers cited the growing numbers during Surgeon General John Armstrong's confirmation hearings. The Senate decided not to act on Armstrong's nomination, making him the first lawmaker in more than two decades to lose his job at the hands of lawmakers.
• • •
A decision to audit Enterprise Florida has Americans for Prosperity-Florida heaping praise on Scott.
The organization on Tuesday commended Scott's decision to audit the organization. The governor announced the audit the same day he announced Bill Johnson, Enterprise Florida's top executive, was stepping down.
"Governor Scott and principled lawmakers have helped turn Florida's economic landscape around by focusing on tax cuts, eliminating burdensome regulations, and should double down on those strategies," said AFP-FL state director Chris Hudson. "He said it best in his State of the State address in 2015, 'Taxpayers are the best investors of their dollars' and I believe that by continuing to focus on good stewardship and positive reforms that Florida will continue to lead the nation in job growth and economic prosperity."
The organization staunchly opposed a proposed $250 million economic incentive program. The proposal died in the Legislature.
• • •
Are you a centuries-old university that hates high taxes and loves the sunshine? If so, Gov. Scott has a proposition to you.
Leave Connecticut. Come to Florida.
That was the message Scott sent to Yale University when he made a renewed pitch to Connecticut business to try to lure them to Florida. In a news release Tuesday that left some people checking their calendars to make sure it wasn't April Fools' Day, Scott advised the storied university to relocate to Florida, where it could save on taxes.
"With news that the Connecticut Legislature wants to unfairly tax one of the nation's most renowned universities to deal with the state's budget shortfall, it is clear that all businesses in Connecticut, including Yale, should look to move to Florida," Scott said in a statement. "If Connecticut lawmakers are seriously considering another tax on Yale, businesses and families should be concerned about the other tax increases their Legislature will consider. We would welcome a world-renowned university like Yale to our state, and I can commit that we will not raise taxes on their endowment. This would add yet another great university to our state."
Yale's response? Thanks, but no thanks.
"It's wonderful to be recognized as an outstanding asset, but Yale, New Haven, and Connecticut have been on common ground to great mutual benefit for 300 years," said Tom Conroy, a university spokesman in a statement. "We're looking forward to reaching even greater heights in education, research and civic engagement over the next three centuries and more."
• • •
Three Florida law enforcement officers were honored for their bravery during the Florida Cabinet meeting Tuesday.
Governor Scott awarded the Medal of Heroism to David Brady, a Florida Fish and Wildlife Conservation Commission officer, and Robert Sunkel and Linda Nolan, both deputies with the Indian River Sheriff's Office, for their on-the-job heroism.
According to the governor's office, Sunkel and Nolan responded to a vehicle accident on March 23. They found both vehicles in flames, and realized a woman was stuck in one of the vehicles. The deputies pulled her out of the vehicle and got her to safety.
The governor's office said Brady responded to a disturbance call involving two men on a sailboat. When he asked for identification, the two men opened fire and boarded his boat. Brady jumped into the water and returned fire. He sustained gunshots to the collarbone and chest. The suspects were taken into custody a few hours later.
"I applaud the bravery and selflessness of these officers to protect families in their community," Scott said in a statement.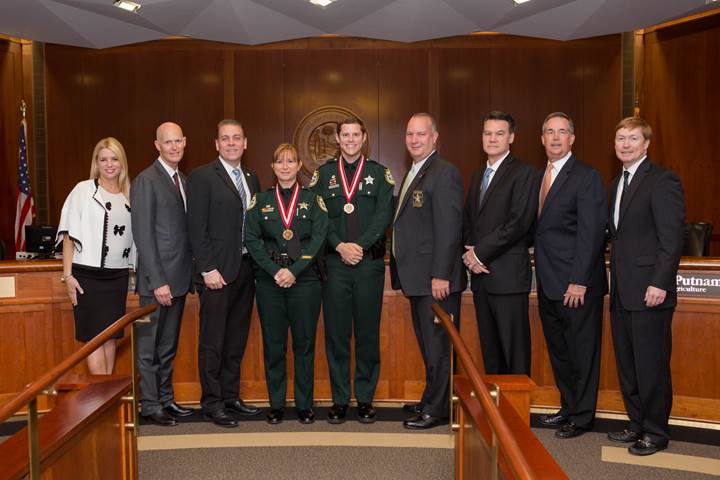 • • •
The State Board of Administration is considering purchasing reinsurance for the Florida Hurricane Catastrophe Fund, and for that Stronger Safer Florida is grateful.
The statewide organization called the decision an important step for consumer and business protection. The decision to continue purchasing reinsurance for Florida Hurricane Catastrophe Fund will help the fund meet its obligations in the event of a major hurricane or series of storms
"Florida is in a very strong financial position due to 10 years without a hurricane. But what happens when one hits? What about more than one? What about the second year? Floridians and Florida businesses cannot be tasked with paying another $6 billion in hurricane taxes when there is an opportunity now for the State Board of Administration to transfer Florida's risk onto the world," the statewide coalition of businesses said in a statement Tuesday.
"Reinsurance spreads Florida's hurricane risk outside the state and onto global investors, thus protecting Floridians from hurricane taxes. Florida is the country's most hurricane-prone state and simply cannot rely on cash on hand and increased debt for properly preparing for a season of hurricanes or a second year of storms. The Cat Fund must fulfill its role as a stabilizing influence for Florida's property insurance market while properly preparing for the next series of storms to hit the state."
Early predictions for the 2016 Atlantic hurricane season are to predict a below-average hurricane season. An official storm forecast isn't expected until later this month.
• • •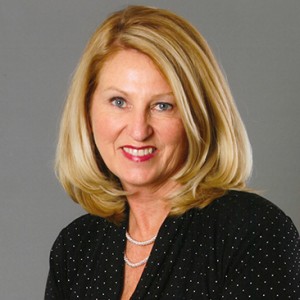 Florida Education Commissioner Pam Stewart has completed her chemotherapy treatments.
Stewart told the State Board of Education that she completed her treatments in March. In December, her office announced she was diagnosed with breast cancer.
Stewart has kept her treatment private, but during a conference call Tuesday, state Board of Education Chairwoman Marva Johnson congratulated Stewart for completing her treatment.
"I am super proud and excited that the commissioner rang the bell on March 17, and I just wanted to say I am so happy to see her well," said Johnson.
Stewart explained that when a patient completes chemotherapy treatments, they "ring the bell signifying that you are done."
"I did that, and some of you would not be surprised that I actually broke the bell," she told the board. "The clanger fell off in my hands. So I think that signifies that I will never again need chemo."
• • •
 The State Board of Education OK'd two requests to sell bonds.
During a conference call Tuesday, the State Board of Education approved a request by the State Board of Administration's Division of Bond Finance to adopt a resolution authorizing the sale of up to $1.2 billion in Public Education Capital Outlay (PECO) Refunding Bonds.
The sale of the bonds, according to an executive summary, would be used for debt service savings.
The State Board of Education also approved a request by the SBA Division of Bond Finance to adopt a resolution authorizing the sale of up to $440 million State Board of Education Lottery Revenue Refunding Bonds. The sale would effectuate debt service savings on previously issued Lottery Revenue Bonds.
Both requests were approved unanimously.
• • •
Bats are in the news (and our chimneys) these days — and not just because the certified-rotten "Batman vs. Superman" reviews are making Ben Affleck sad or because the Department of Business and Professional Regulation has a bit of a bat-related public health issue on its hands.
No, a recent Florida Fish & Wildlife Commission advisory issued Tuesday isn't about either of those things: It's about the upcoming maternity season for the nocturnal creatures.
You see, April 15 is the last day Floridians can legally remove bats from their homes or businesses before the flying mammals begin to give birth to and raise their offspring. Between then and Aug. 15, state law prevents the "exclusion" of bats from structures in order to prevent young bats that cannot yet fly from being trapped inside to die.
So now's your time: The FWC has sent up the bat signal. It even provides a helpful guide to removing them from your home. Remember, though, bats are responsible for controlling the population of mosquitoes and other insects. So be gentle.
• • •
Scott and Volunteer Florida — the Governor's official commission on service and volunteerism  — handed out the Champions of Service to two altruistic Floridians on Tuesday.
Scott and VF CEO Chester Spellman bestowed the honor upon Carole Zegel and Taylor Richardson for outstanding contributions to their communities.
Zegel, of Gainesville, won the award for her service in creating the state's Guardian ad Litem program in 1979, as well as her continued work as a member of the Board of PACE Center for Girls. Under her leadership, PACE has opened two new centers in Miami and Clay County, according to Volunteer Florida.
Richardson — a Jacksonville middle-school student — doesn't have near the credentials of Zegel at her tender age, but she has some incredible upside. She was given the Champions of Service award for collecting over 1,000 books for organizations like the local United Way and YMCA, among other selfless achievements for the young triathlete and Girl Scout.
Well done to both of them.
• • •
Two Orlando residents were arrested after the Orange County Sheriff's Office and the Department of Financial Services said they received more than $200,000 in benefits using stolen identities.
Eurick Fenot Jr. and Quinteria Williams were arrested Wednesday. The arrests were the result of a law enforcement operation dubbed "Operation Cash for Cards." The Department of Financial Services' Divisions of Public Assistance Fraud and Insurance Fraud joined with the Orange County Sheriff's Office to execute search warrants as part of "Operation Cash for Cards."
"Today, two criminals found themselves exactly where they belong, and that's behind bars," CFO Atwater said. "By stealing hundreds of thousands of dollars in public assistance benefits, they've stolen from the state of Florida and from every Florida taxpayer whose tax dollars support critical safety net programs. With their arrests, I hope a message is sent to other criminals who may wish to engage in similar crimes — Florida will not tolerate fraud in any shape or form."
The yearlong investigation found Fenot and Williams completed nearly 800 applications for public assistance using the stolen identities of 684 people. The duo then enlisted the help of an Apopka grocery store to convert their electronic benefits into cash. The U.S. Department of Agriculture is investigating the grocery store.
• • •
Take a break and go fishing this weekend.
Gov. Scott announced Wednesday that Saturday and Sunday will be a license-free, freshwater fishing weekend in Florida. The free fishing weekend is one of four license-free weekends the Florida Fish and Wildlife Conservation Commission offers each year.
"License-free fishing weekends are a great way for Floridians and visitors to enjoy the fishing capital of the world and to experience every fishing opportunity Florida has to offer," said Scott in a statement Wednesday. "I hope everyone enjoys springtime in our state and takes advantage of license-free fishing this weekend."
Licenses might not be necessary this weekend, but according to the FWC all bag limits, closed areas and size restrictions still apply.
"This is a great opportunity to expose new anglers to Florida's rich fishing heritage," said FWC Chairman Brian Yablonski. "We hope residents and visitors alike are inspired to enjoy a weekend on the water here in Florida, the Fishing Capital of the World. We want hooked fish and hooked anglers!"
• • •
Long overdue renovations in the state's Senate chamber are under way, with most of it gutted in preparation for a fresh look. 
FloridaPolitics.com first reported in February that the Senate will finally jettison its 1970s look, unchanged since the Capitol first opened, with a nearly $5 million renovation this year.
The very day after the Legislature adjourned last month, work began with furniture being hauled off and into storage. The Florida Channel removed its cameras, and the voting board and related electronics also were stored. Sergeants-at-arms then took down all the portraits of Senate Presidents that once ringed the chamber above the floor and below the galleries.
The old chamber desks will be replaced. They're available for purchase for $160, with senators and former senators getting first dibs, Senate spokeswoman Katie Betta said. Almost 30 of the 40 desks are spoken for, she added.
The carpeting now has been torn up, the old paneling ripped out, acoustic tiles and lights taken down. Workers now are dismantling the metal framing underneath in preparation for a new dome, modeled after one in the Old Capitol. Scaffolding will soon be erected so they can reach the ceiling, which reaches as high as 46 feet. 
(Photo below courtesy of Senate photographer Darryl Jarmon.)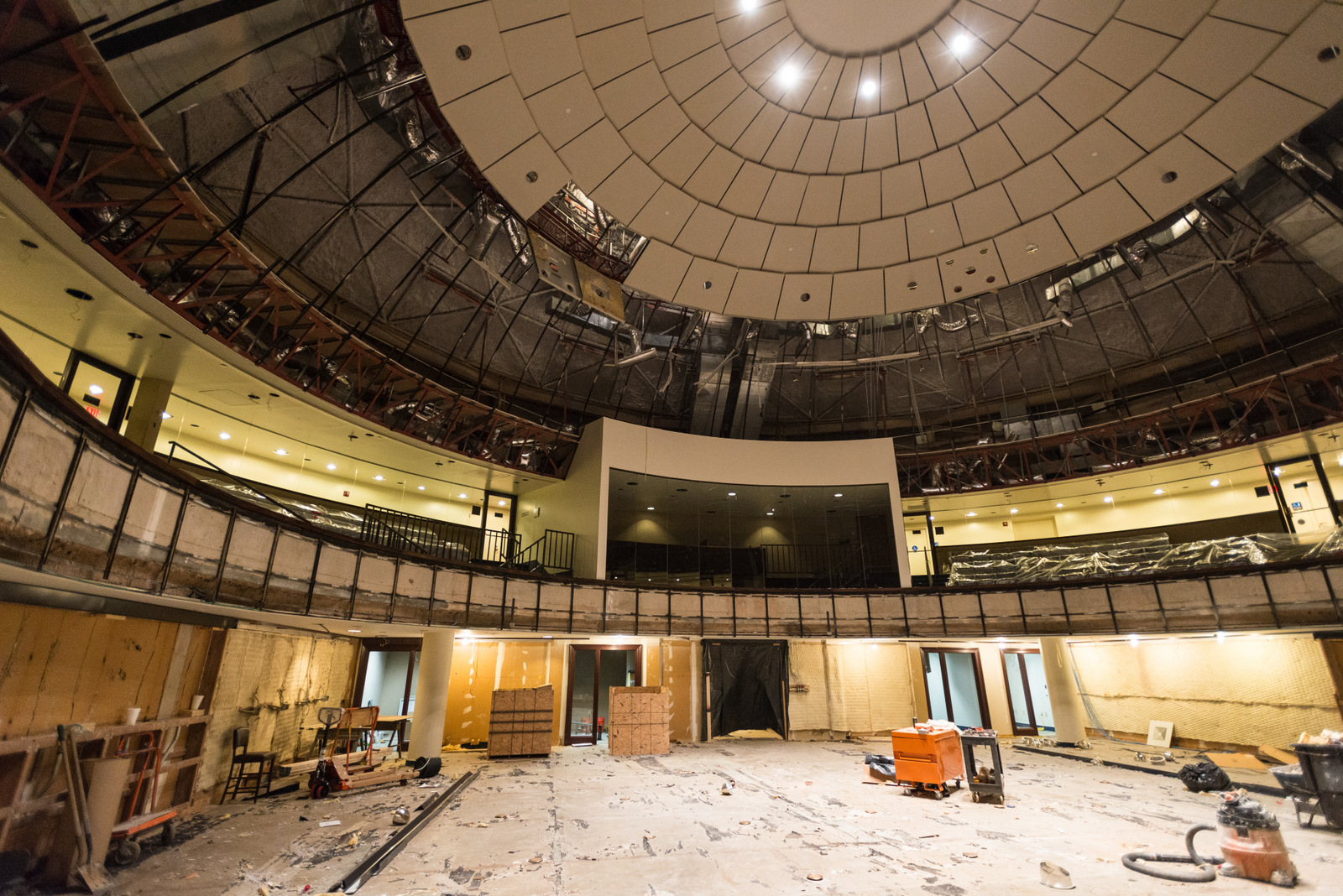 • • •
Florida First Lady Ann Scott welcomed children and guests at the governor's mansion to start the 2016 Pinwheels for Prevention campaign in recognition of National Child Abuse Prevention Month on Thursday. The initiative plans to plant more than 70,000 blue-and-silver pinwheels across Florida in conjunction with National Child Abuse Prevention Month observances in April.
The campaign "promotes healthy, happy childhoods for all children," and is organized in coordination with Ounce of Prevention Fund of Florida, the Florida Department of Children and Families, Prevent Child Abuse Florida.
"As a mother and grandmother, it is incredibly important to me that children in Florida are safe and have the opportunity to get a great education," Ann Scott said. "We must continue working every day to ensure families receive the support and resources they need to thrive. I am honored to participate in such a wonderful cause during Florida's Child Abuse Prevention Month to support more children across Florida and the nation."
• • •
Sen. Dorothy Hukill was awarded the Florida Chamber's Distinguished Advocates honor this week for her work on pro-business priorities during the 2016 Legislative Session.
Chamber Executive Vice President David Hart cited the Port Orange Republican's advocacy on manufacturing tax cuts, reducing the tax on commercial leases, and "cracking down on fraud in Florida's property insurance system" by way of trying to limit awards to attorneys related to the assignment of benefits issue.
"The Florida Chamber's advocacy on lowering taxes helps Floridians save money and helps our state remain competitive," said Hukill, who also received an "A" rating from the group on its 2016 legislative scorecard. "I'm honored to have earned a Distinguished Advocate Award from the Florida Chamber this year and will continue to fight to keep our state competitive."
The Chamber says it gives its annual award to lawmakers who fight "tirelessly for the passage of pro-business legislation — no matter how difficult — and further the Florida Chamber's goals of securing Florida's future through job creation and economic development."
• • •
Florida's housing market did well in February, according to the Governor's Office.
The Governor said in a memo that the statewide median sales price for single-family homes last month was $200,000, up 11.1 percent from the February 2015.
"As housing prices rise across the state, it is clear that Florida continues to be a top destination for business owners and families to live and succeed. We are working every day to cut taxes, grow jobs, and support important economic growth. I look forward to even more Floridians achieving the dream of homeownership in the Sunshine State," said Scott.
The memo also noted an uptick in new construction in the state with some 9,453 new building permits issued in February. That mark represented 10 percent of all new permits in the nation, according to the governor.
• • •
The Florida Department of Corrections announced Friday that it planned to hire thousands of correctional officers over the next year, despite lawmakers telling the department it needed to rein in spending.
"Properly staffing our institutions is critical to the safe and secure operations of our facilities," FDOC Secretary Julie Jones said in a news release. "To ensure that our prisons are staffed appropriately, the Department is seeking more than 4,000 qualified individuals to proudly and bravely serve our state as correctional officers."
FDOC said the new hires would "fill existing vacancies and account for projected turnover" and encouraged "courageous, honorable and hardworking men and women" to apply.
The massive hiring effort comes after lawmakers denied the department's request for authorization to hire more than 700 new officers in the 2016-17 budget. Instead, lawmakers put aside money for 215 new positions, mainly to fill vacancies and reduce overtime paid to current officers.
• • •
In one of the least funny April Fools' Day pranks (at least to the Capitol Press Corps), House Speaker Steve Crisafulli on Friday tweeted, "And here I thought we were done spending springtime in Tallahassee … #specialsession."
That was quickly followed by a tweet from Chief of Staff Kathy Mears. She wrote "Attention Speaker @SteveCrisafulli …" over a picture of a tumbleweed rolling over a deserted highway.
• • •
Here's this week's edition of Capitol Directions: