Former Congresswoman Gwen Graham of Tallahassee, a Democratic candidate for governor, said she's filed additional public record requests "for all communications" to and from Gov. Rick Scott via his private cellphone about the Rehabilitation Center at Hollywood Hills nursing home.
Graham also seeks "all communications in the Governor's Office, the Agency for Healthcare Administration and Department of Children and Families," she said in a statement.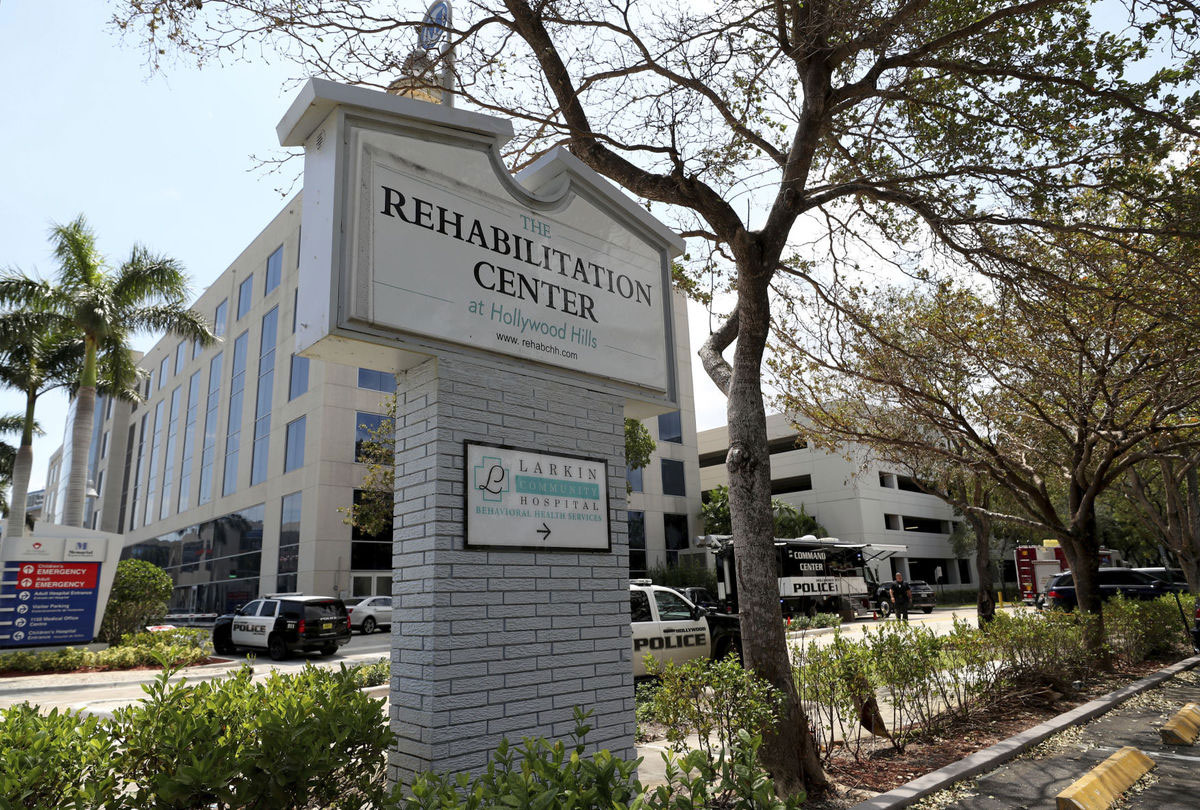 "Twelve Floridians have now died, and we still don't have a full picture of what went wrong," she said. "The governor seems more concerned with pointing fingers than actually getting to the truth of how this happened and investigating why his office didn't do more to help."
"There's no question Hollywood Hills should have called 911," she added, "but the question still remains, could the state have done more to help?"
Scott, in an interview with Miami's WSVN, answered a question on the deletion of voicemails sent from the nursing home to his private cellphone, which he gave in advance of the storm. As of Friday, 12 residents now have died after the home lost air conditioning during Hurricane Irma.
"I'm like everybody else. You get lots of voicemails," Scott said. " … We have a process. … If you give me a voicemail, somebody will look at the voicemail, send it to the right agency, somebody calls them back. That's exactly what we did in this case."
Scott "has shown a complete disrespect for the spirit and letter of the Sunshine Laws," Graham said. "Why would they have deleted voicemails in the middle of a crisis? These weren't transitory scheduling requests. These were Floridians asking for help."
Coming up, the usual assortment of tidbits, leftovers and not-ready-for-prime-time moments by Jim Rosica, Peter Schorsch, Scott Powers and Andrew Wilson.
But first, the "Takeaway 5" — the Top 5 stories from the week that was:
Scott in Puerto Rico — After flying in, visiting the ports, and touring some of the island by air, Gov. Scott said Florida is ready and in a good position to help after Hurricane Maria washed out the island. Scott said he's seeking to organize donations to be shipped out through Florida ports, offering "Florida's playbook" on hurricane recovery, including dealing with federal red tape, and preparing Florida for whatever's necessary to absorb what could be a massive influx of long-term evacuees.
GOP slams Bill Nelson — This week, Florida's Democratic senior U.S. Senator sent out a fundraising email featuring Hurricane Irma, the Category 3 storm that devastated much of Nelson's own state. "As Irma approached, I quickly called on the airlines to cap their fares at a reasonable rate, and I'm going to continue to fight to make sure the traveling public is treated fairly — but I want to hear from you," Nelson's email said. The email contained a survey, and a link to contribute. Republicans were quick to blast the move as "tone deaf."
Nursing home lawsuit moving — A Tallahassee judge Thursday set the first hearing in the lawsuit lodged by the Rehabilitation Center at Hollywood Hills against the state. Circuit Judge Jim Shelfer scheduled the hearing for 9 a.m. Oct. 27 in the Leon County Courthouse, court records show. The nursing home sued the Agency for Health Care Administration last Tuesday after Gov. Scott ordered the agency to cut off Medicaid payments and carry out a moratorium on patient admissions. Debate continues over whether the home's administrators acted appropriately as eight residents died Sept. 13, three days after the climate control went down. Other residents were evacuated. The death toll is up to 12.
Another special election set — Setting the card for the special election in House District 72, four candidates have qualified in the race to replace former Rep. Alex Miller, who left the House effective Sept. 1. Republican James Buchanan, Libertarian Alison Foxall and Democrats Margaret Good and Ruta Jouniari made the cut before the noon deadline Friday. The primary election for the race will be Dec. 5, and the winner of the Democratic contest will move on to the Feb. 13 general election with Buchanan, the son of U.S. Rep. Vern Buchanan, and Foxall.
Scott backs officer raises — Gov. Scott said he will propose a 10 percent pay raise for juvenile detention and juvenile probation officers in his 2018-19 recommended budget. That budget is expected to be revealed at The Associated Press' annual legislative coverage planning session Nov. 2 at the Capitol. Scott will recommend $8 million in pay raises to support officer recruitment and retention, a press release said. The state has more than 2,000 juvenile detention and juvenile probation officers.
—
Dems ask Scott to start opening relief centers
House and Senate Democrats delivered a letter to Gov. Scott's office this week asking him to set up relief centers to help Puerto Ricans fleeing the U.S. territory in the wake of Hurricane Maria.
"With some estimating it could take four to six months for full restoration of power and perhaps even longer before the infrastructure necessary for normal daily functions is returned to pre-storm levels, many Puerto Ricans are making plans to evacuate to the mainland United States, either in the interim or permanently. Undoubtedly, many will choose to relocate to Florida," the letter said.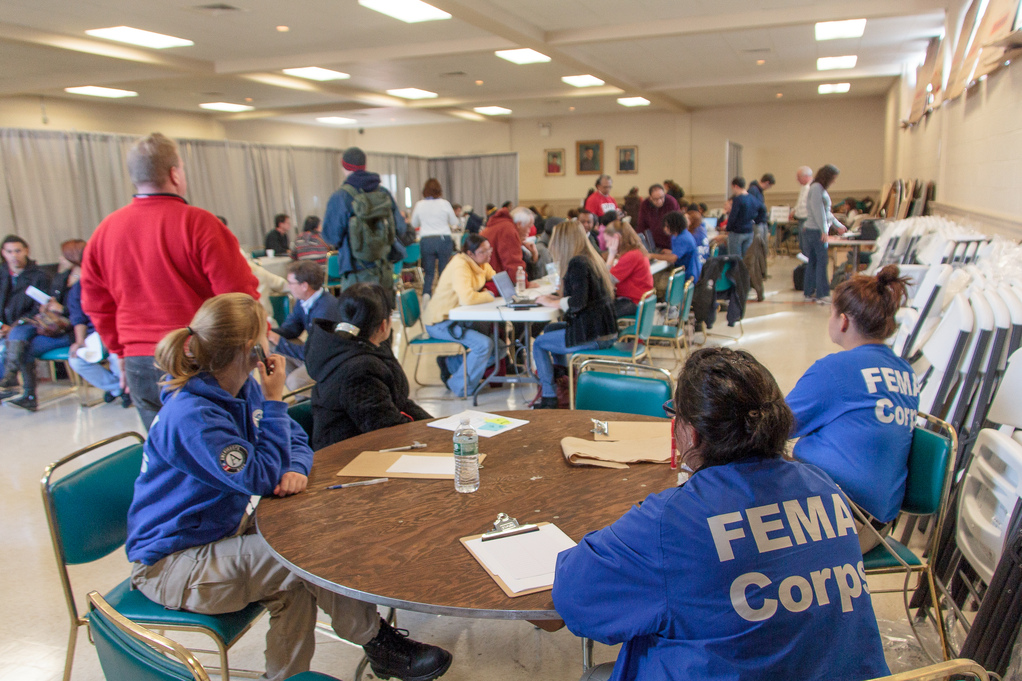 "To prepare for this influx of hundreds of thousands of new Floridians, we believe it is vital that the state responds proactively to ease their transition and reduce the mental and financial strain this process is sure to inflict on many families."
The Democrats asked Scott to work with state agencies, local and federal governments, and relief organizations to get relief centers up and running.
Such centers, according to the letter, would "provide migrating Puerto Ricans with one-stop access to local, state and federal officials" to learn about job placement, Medicaid, SNAP or other programs that could help them back on their feet post-Maria.
—
Jimmy Patronis: Wait for insurance pros
Florida CFO Jimmy Patronis extended continuing education deadlines for licensed insurance professionals in Florida this week, citing the increased post-Hurricane Irma workload for those in the profession.
"My primary goal is to get Floridians back on their feet and back to normal life as quickly as possible, and allowing insurance professionals to continue their work in the field — instead of stopping to complete office work — will allow more insurance claims to be adjusted and paid out faster," Patronis said.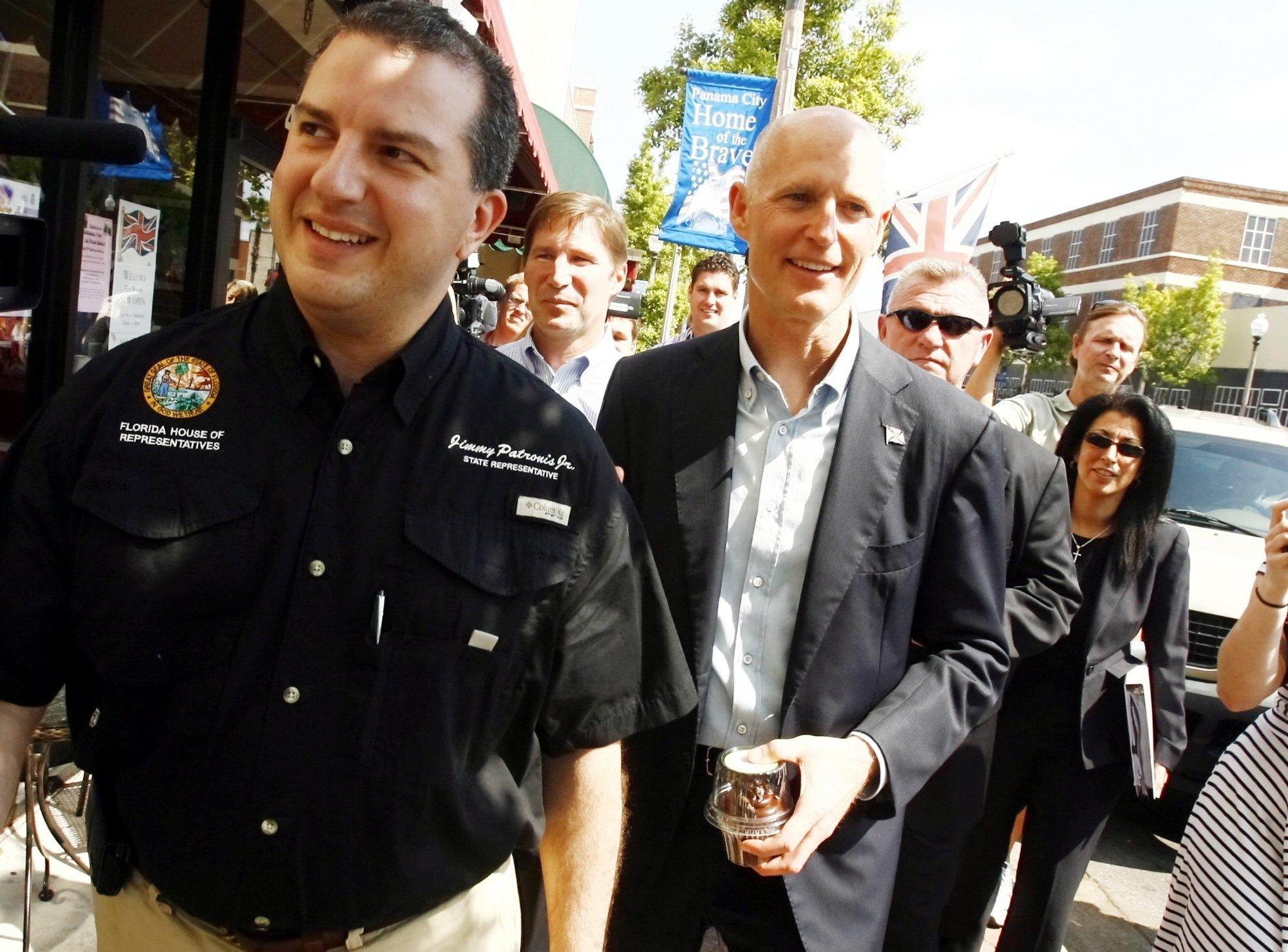 "Continuing education is important in all professions, and it will be completed, but I believe that granting this extension is in the best interest of our state."
State law requires insurance workers, including adjusters, agents and customer representatives, to complete their continuing education credits by their birth month. Patronis' delay gives those born in September, October or November up until New Year's Eve to get it done.
Patronis said workers don't need to apply for the extension, but that it will be handled automatically through an online database run by the Department of Financial Services' Division of Insurance Agent & Agency Services.
—
Instagram of the Week
—
Jack Latvala, 'Statesman of the Decade'
The Florida Shore & Beach Preservation Association has named state Sen. Jack Latvala, the Senate's budget chief and a GOP candidate for governor, as "Statesman of the Decade" for his work protecting Florida's beaches.
"Sen. Latvala's leadership, which resulted in a record year of beach and inlet project funding in 2017, has measurably advanced the effective management, repair and protection of Florida's beaches," FSBPA President Debbie Flack said.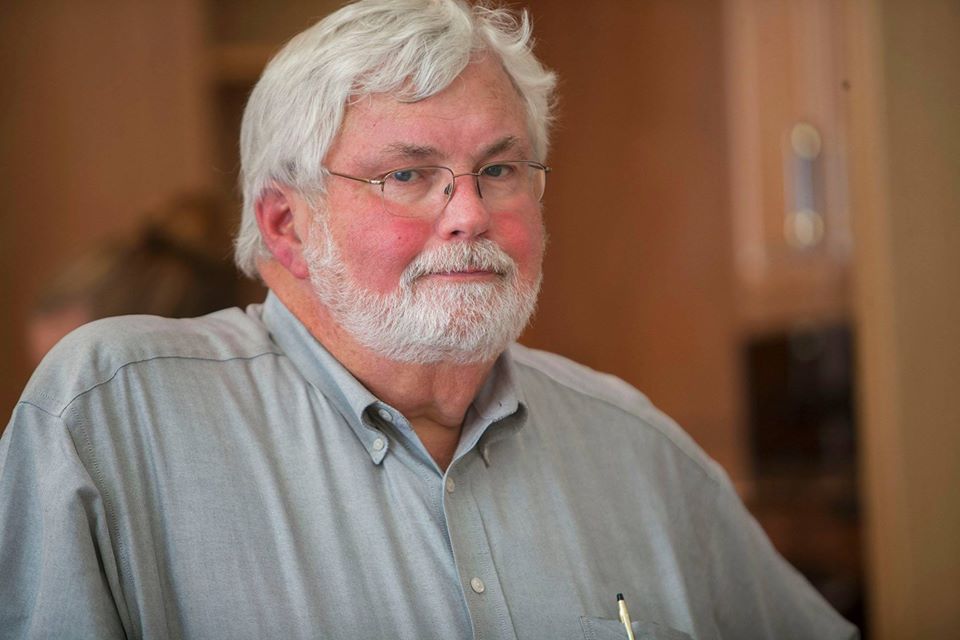 "His leadership has also made me realize just how fortunate Florida's beaches and coastal communities, and this Association have been to be blessed with such a passionate and committed champion like Jack over the years."
Among other measures, Latvala this year pushed legislation dedicating a minimum of $50 million annually to beach nourishment and inlet management restoration projects in Florida, the group said. Moreover, his bill revisited an outdated ranking system to ensure funding is used for projects in greatest need to address the state's most severe erosion problems.
Florida features more than 820 miles of sandy beaches, according to the association.
—
Barbara Watson named 'Hurricane Irma hero'
The Aventura Marketing Council, a group affiliated with the Chamber of Commerce, gave Miami Gardens Democratic Rep. Barbara Watson props for her service "before, during and after Hurricane Irma."
"As president of the SkyLake – Highland Lakes Area HOA, representing over 13,000 residents, I would like to thank state Representative Watson for being so helpful in the aftermath of Hurricane Irma," said Marc Hurwitz, the Chamber member who nominated Watson. "We are truly lucky to have her as our representative."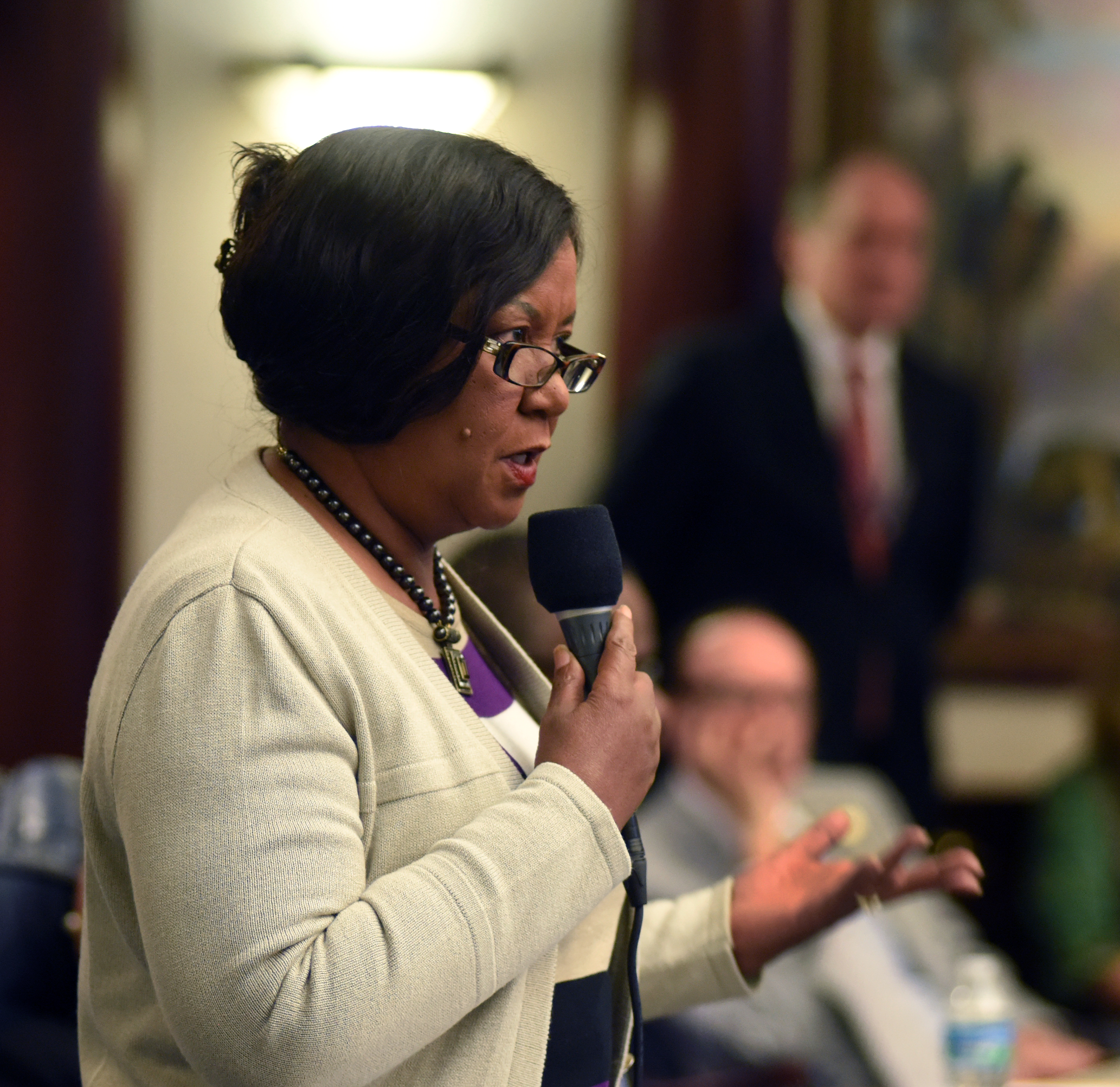 Watson visited senior communities, performed wellness checks at nursing centers, and pitched in by helping get food, ice, and other supplies to those in need. But the standout moment that earned her the award was putting her constituents who lost power at the top of her priority list.
Post-Irma, she kept in contact with executives from Florida Power & Light to keep tabs on restoration efforts and make sure those with the direst needs were first in line for help.
Watson was humble in accepting the award, choosing to thank FPL for "taking our calls and understanding the urgent needs of our residents." She added that she was "honored" to do her part.
—
Able Trust honors Sam Killebrew
The Able Trust is recognizing state Rep. Sam Killebrew, a Winter Haven Republican, as its "Representative of the Year."
"The Able Trust is honored to thank Rep. Killebrew for his efforts on behalf of Floridians with disabilities," said Susanne Homant, president & CEO of The Able Trust.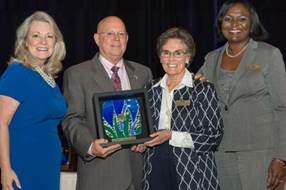 The trust was created by the Florida Legislature in 1990 as the Florida Endowment Foundation for Vocational Rehabilitation, a nonprofit public/private partnership and direct support organization of the Florida Division of Vocational Rehabilitation.
Its mission is to be a key leader in providing Floridians with disabilities opportunities for successful employment. Since its beginnings, The Able Trust has helped to put thousands of Floridians with disabilities to work.
Killebrew "sponsored an important bill for The Able Trust, a bill that eventually passed and assured the continuation of Able Trust programs," Homant said. "The road to passage was bumpy, but Rep. Killebrew never gave up."
—
Tuition-free college proposal filed
West Park Democrat Shevrin Jones filed a measure this week that would have the state foot the bill for many students attending any of Florida's state colleges, the institutions commonly referred to as community colleges a decade ago.
The proposal (HB 181) would set up the "Sunshine Scholarship Program" to pay 100-percent of tuition – not including fees or books – for full-time students with household incomes under $125,000. Students seeking an associate degree would get 72 semester hours paid, while students gunning for a bachelor's would get 120.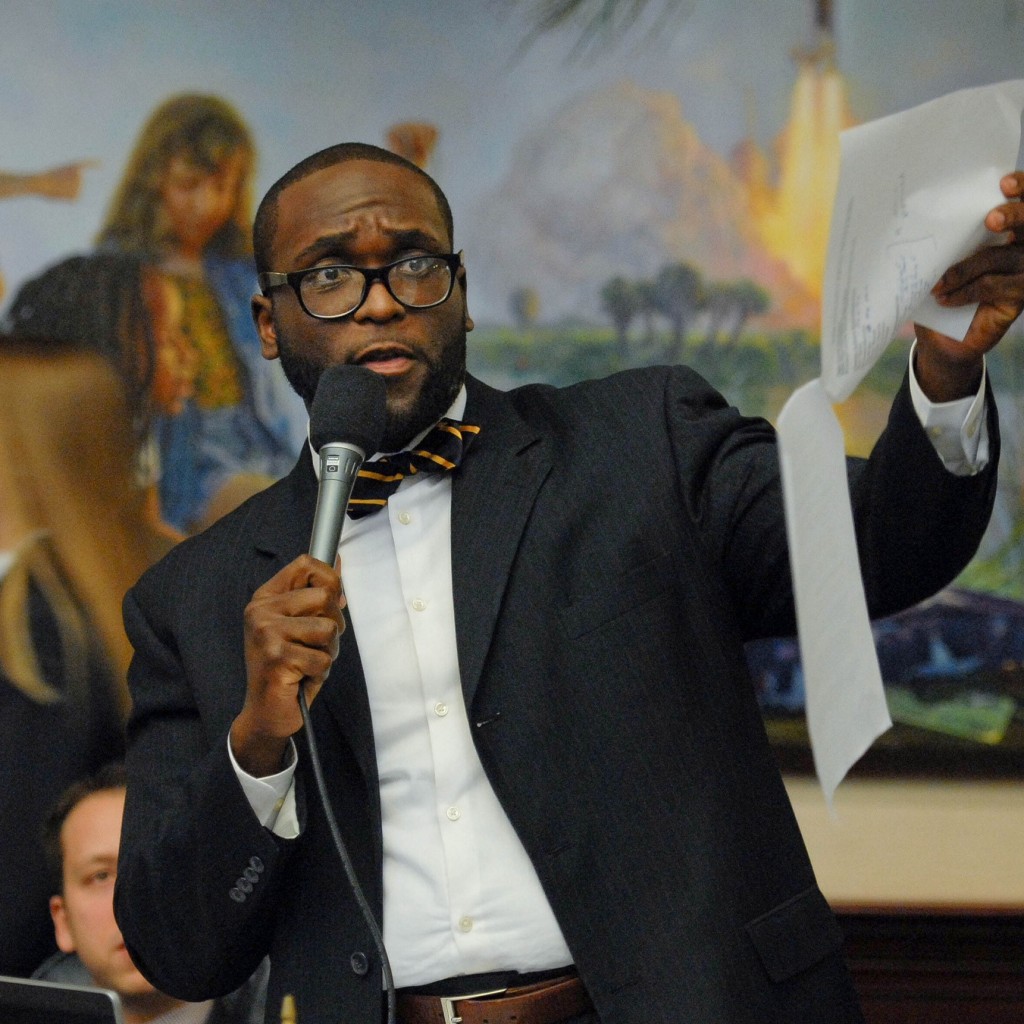 "Education has always been a gateway to greater opportunities, a builder of stronger communities, and a path to ending generational poverty," Jones said. "I firmly believe that Florida can open the gates to opportunity to every Floridian, regardless of their economic circumstances."
"The Sunshine Scholarship Program will help our children better themselves and their families and in turn strengthen our communities and our state as a whole."
There's a just one catch: Students would have to stay in the Sunshine State after they graduate or leave school for the same amount of time that they received scholarship funds. Any students who move would be on the hook for every cent the state paid, plus interest.
—
Plastic bags in bill's crosshairs
South Florida Democrat Jose Javier Rodriguez filed a bill in the Senate that would allow some Florida communities to give "banning the bag" a go.
SB 348 would only apply to cities with fewer than 100,000 residents, and the pilot programs authorized by the bill could begin in January 2019 and run through June 30, 2021.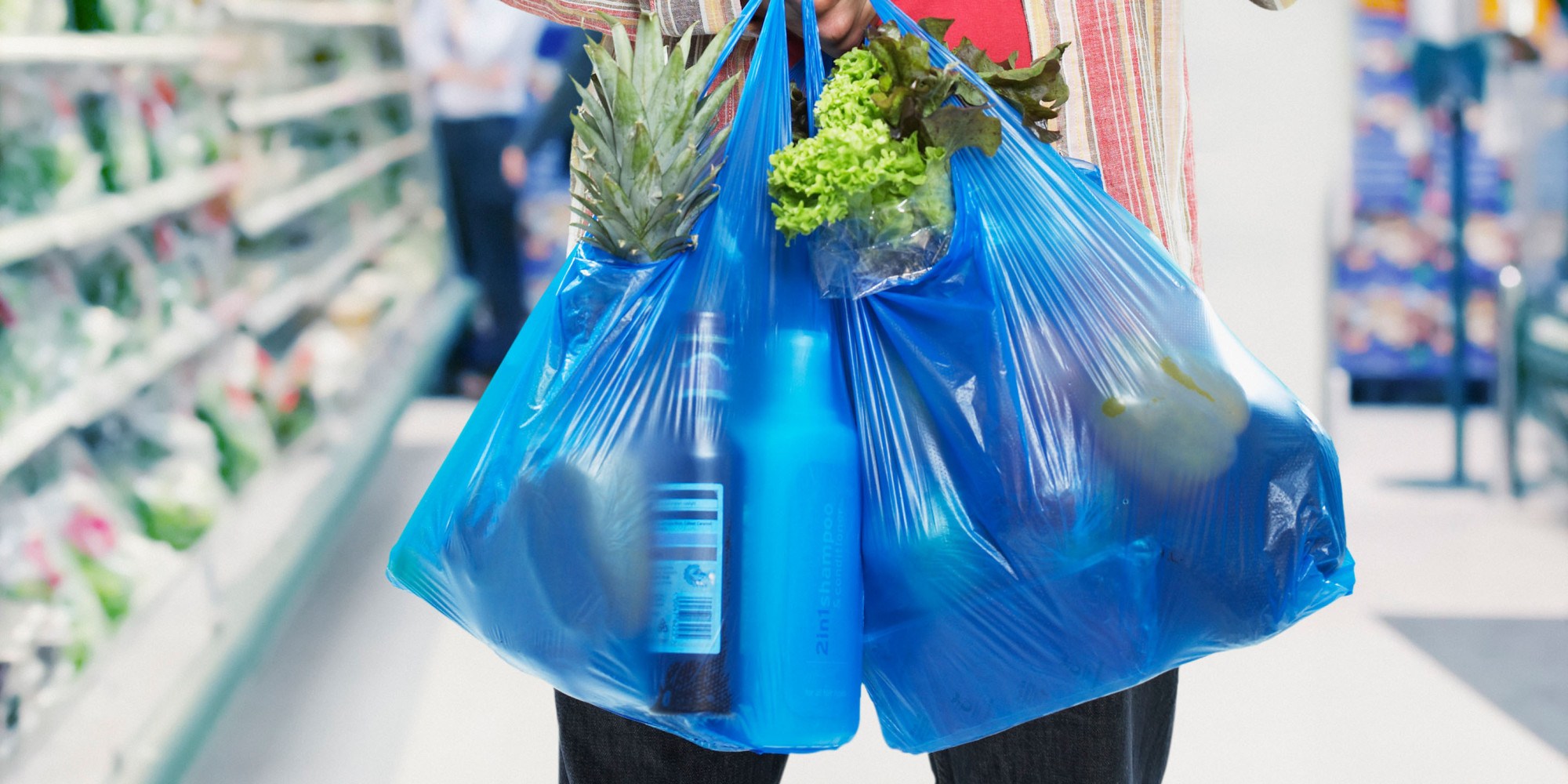 The movement to ban plastic bags has picked up steam over the last several years, with supporters pointing to the damage they cause to state waterways and wildlife, as well as their permanence in the once discarded.
But lawmakers blocked bag bans when they passed a measure about a decade ago overriding them until the state Department of Environmental Protection made its own recommendations.
That report came in 2010, but the home-rule override remains.
—
More bills going into effect Sunday
Twenty-three bills from the 2017 regular Legislative Session take effect Oct. 1, according to LobbyTools. That list includes 18 general bills and five public records exemptions.
LobbyTools gathered all bills into a report, "Bills That Go Into Effect Oct. 1, 2017" (subscription required).
The legislation includes a measure to provide autism awareness training for law enforcement officers (HB 39), one making it a crime to "excavate, expose, move, or remove the contents of a grave or tomb" (HB 107), and another that prohibits the possession of shark fins under certain circumstances (SB 884).
—
Bill Hager and Matt Willhite to lead PBC delegation
Palm Beach County Legislative Delegation this week voted in Republican Rep. Bill Hager and Democratic Rep. Matt Willhite as chair and vice chair, respectively.
Hager is taking over for Sen. Bobby Powell, and said he was "honored to serve." Both he and Willhite received unanimous votes.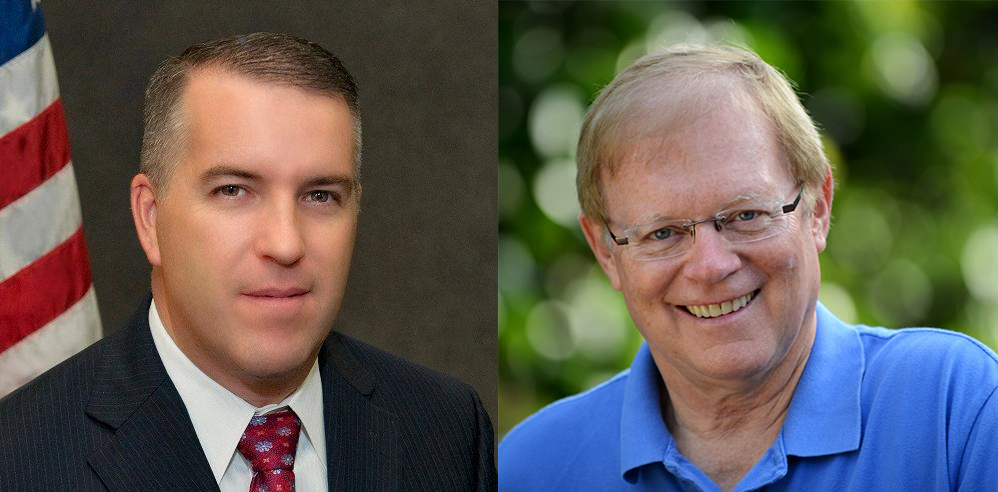 Hager, who chairs the House Justice Appropriations Subcommittee, said he will "continue to focus on priority issues such as sober homes while promoting key fiscal and legislative issues of concern to Palm Beach County."
Willhite added that he, Hager and the rest of the delegation "will work diligently to secure state funding for our county's top priorities and will, as always, continue to advocate for the issues most important to the residents of Palm Beach County."
—
Ben Watkins: State constitution fine as is
Florida's bond finance director told the Constitution Revision Commission this week that he isn't looking for any changes during the 20-year check up on the state's governing document.
"Based on my experience, I don't see the need for modification of the constitution to address any particular issue in the debt arena," Ben Watkins told the CRC's Bonding and Investment Committee.
Watkins offered up his opinion after giving the CRC committee members a presentation that served as a primer on how bonding works, which many on the committee said they needed to better understand state debt finance.
While the recommendation of the state's Director of Bond Finance carries weight, the CRC committee will also hear from the Florida League of Cities and Florida Association of Counties, which will offer their own recommendations.
—
Push on for felon voting rights
The committee pushing a ballot amendment for automatic restoration of felons' right to vote are getting a helping hand from a pair of former Senate Democrats with seats on the Constitution Revision Commission.
"As we've seen in numerous hearings throughout the state, Floridians strongly support allowing fellow citizens who have completed their sentences, paid every fine, and done everything required of them, to rejoin society and regain their right to vote," former Sen. Chris Smith said.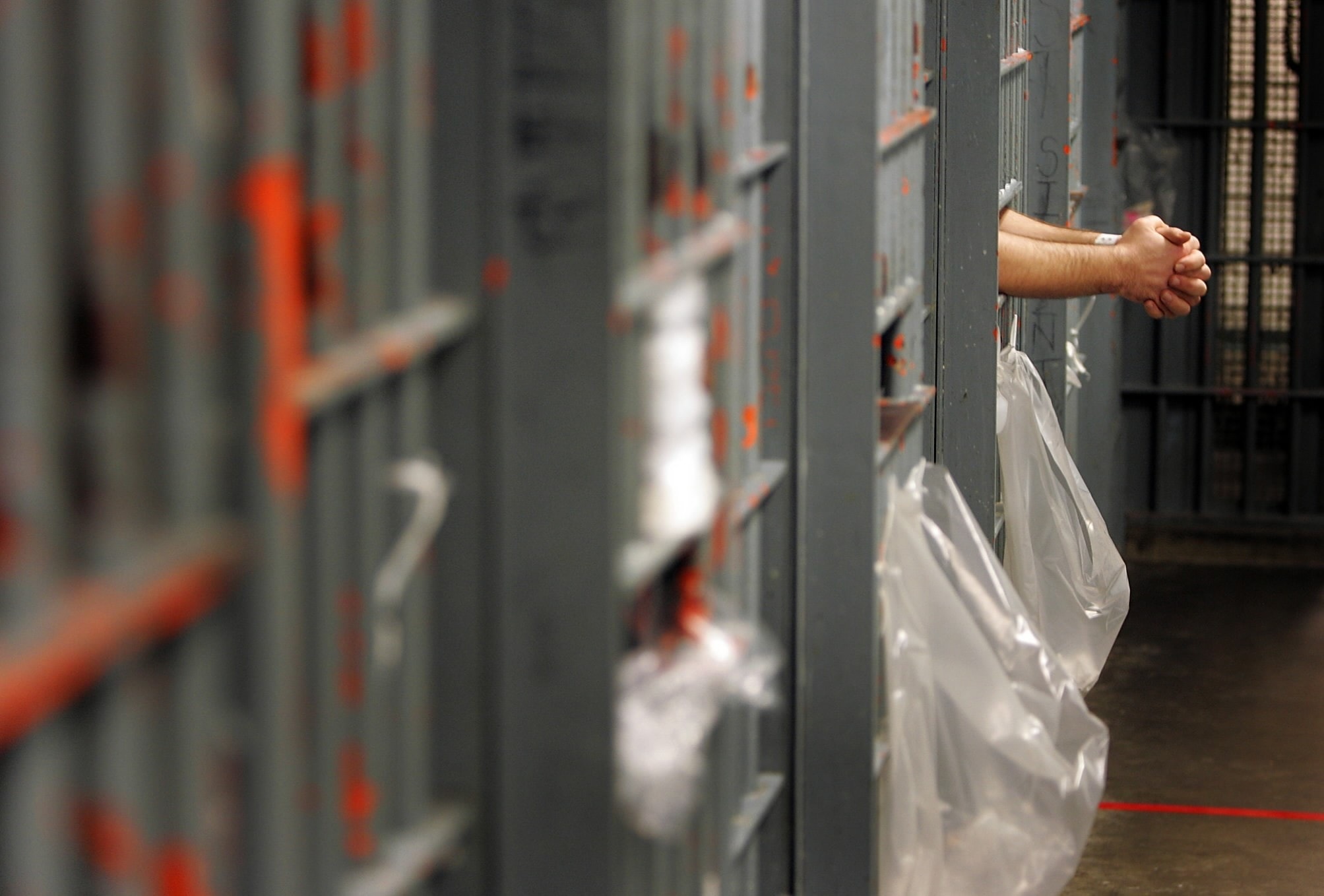 He and fellow former Sen. Arthenia Joyner said a press release that they would push for the amendment to be added through the commission, which if approved would put it on the 2018 ballot without the need for petition signatures – a costly process that sinks many proposals.
Joyner said the current clemency system "needs to end," calling it "arbitrary" and "biased" toward lower and middle-class Floridians. Both she and Smith served as the Senate Democratic Leader.
Smith and Joyner's proposal must go through the CRC committee process, and get 22 votes from the 37-member commission to be put in front of voters next fall. As of Wednesday, the proposal backed by Floridians for a Fair Democracy had 158,048 valid signatures – about 20 percent of what it needs to make next year's ballot.
—
Voter registration website online Sunday
A new website — RegisterToVoteFlorida.gov — offers Florida residents another way to register to vote or update an existing registration, the state announced this week. It goes live Sunday, Oct. 1.
"At the direction of the Florida Legislature, the department has been hard at work the last two years spearheading the effort to create and implement an online voter registration website that provides Floridians with a secure and more easily accessible way to register to vote," Secretary of State Ken Detzner said in a statement.
" … The right to vote is sacred in our country, and I hope that with this new and convenient method, more Floridians will register to vote and engage in the electoral process."
Any Florida resident who is eligible to vote or is already registered to vote in Florida can use the site to submit an application, update an existing registration or pre-fill an application form to print and deliver to a Supervisor of Elections office.
Users will need a Florida driver's license or state identification (ID) card and the last four digits of their Social Security number to complete and submit the voter registration application electronically. Once an individual's identity is verified and the application is deemed complete, a voter information card can be issued by the local Supervisor of Elections office.
—
Greenberg Traurig 'Top Listed' firm
Greenberg Traurig has the most lawyers in its lobby corps according to Best Lawyers, which said the firm's law and policy division earned its coveted "Top Listed" designation.
The designation, from the 2018 edition of Best Lawyers' in America, goes to the firm with the most lawyers in a particular location and practice area. GT also topped the list in Florida and the Tallahassee metro area.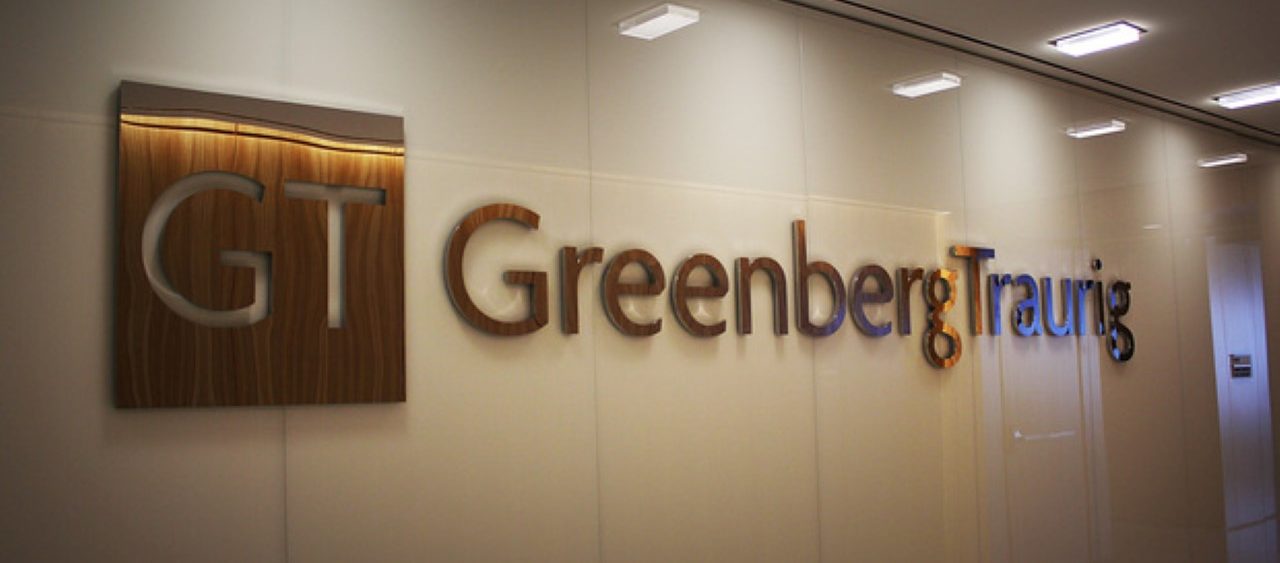 Ditto for the state of California and its capital city, Sacramento.
According to Best Lawyers, "Top Listed" is based exclusively on quantity of lawyers, not quality, though the firm has a track record of putting top-level talent in its stable.
—
Florida Sports Hall of Fame names 2017 inductees
The Florida Sports Hall of Fame will add five legendary Sunshine State sports figures to its roster at a Nov. 8 induction ceremony in Ponte Vedra.
Making the list this year are FSU and NFL star Warrick Dunn, UF Heisman Trophy winner Tim Tebow, Atlanta Braves franchise player Chipper Jones, former PGA Tour Commissioner Tim Finchem, and Colleen Walker, and FSU and LPGA legend who will be honored posthumously.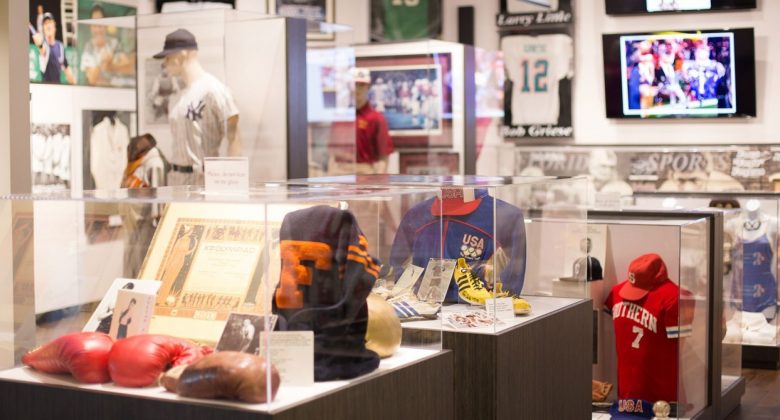 The ceremony will also honor the national title-winning 1967 Coral Gables High School football team, which was named the "Team of the Century" by the Florida High School Athletic Association.
"Without question, this is one of the most talented, eclectic and accomplished classes in Florida Sports Hall of Fame history," said FSHOF President Barry Smith. "The contributions these individuals have made within their chosen sport, to their communities, the nation and indeed on a worldwide stage, demand recognition and we are honored to welcome them as the newest members of the Florida Sports Hall of Fame."
—
Seeking 'top student chefs'
The Florida Department of Agriculture and Consumer Services is encouraging innovative high school students to showcase their culinary skills by entering the department's "Fresh From Florida" Student Chef Cook-Off.
Teams of 2-4 students can submit original recipes featuring Florida-grown products for the chance to earn prizes and have their meal served in school cafeterias. The deadline to enter is Wednesday, Oct. 4.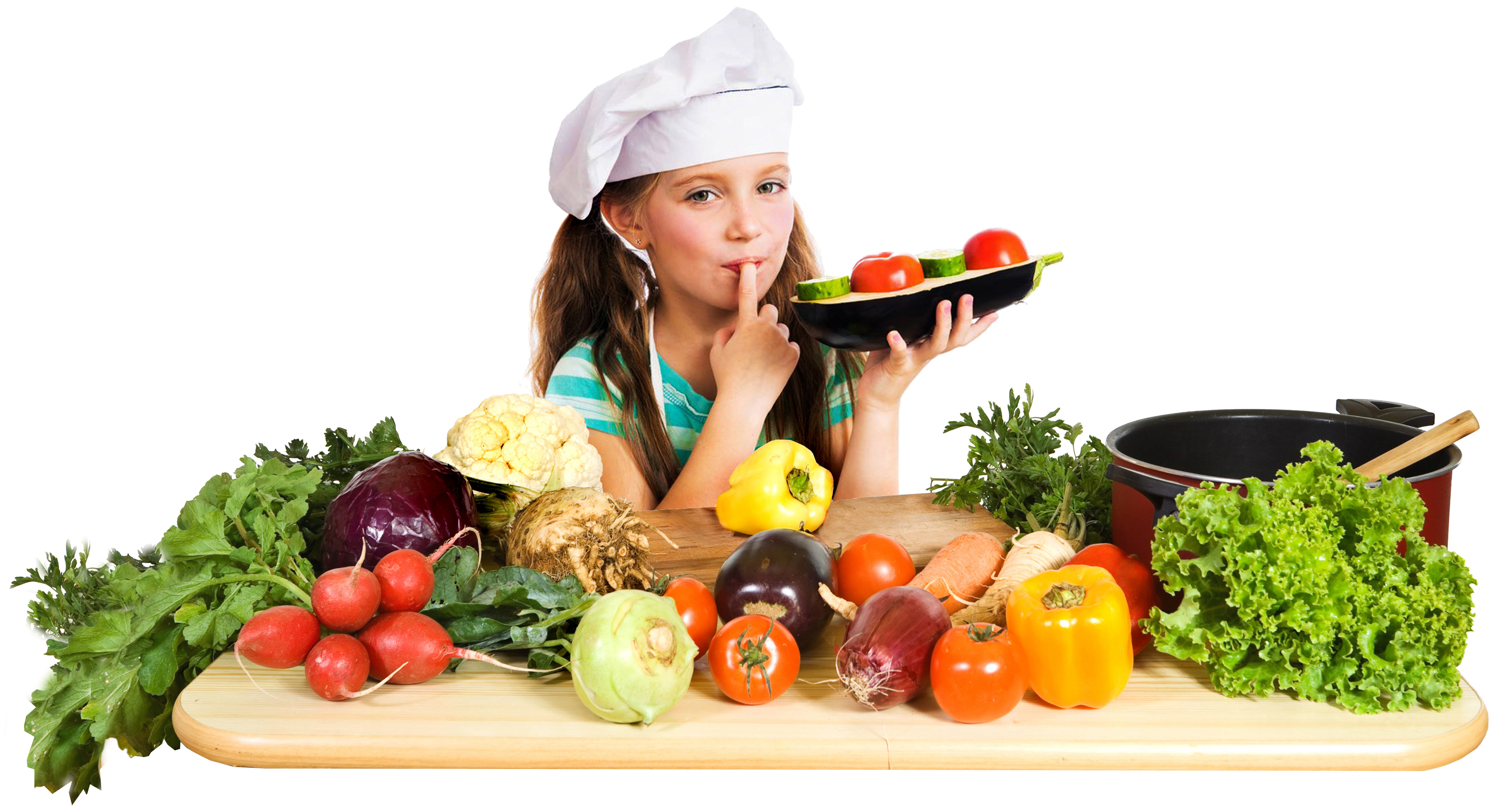 Applicants must be a Florida student in 9th through 12th grade, and recipes must meet National School Lunch meal pattern and nutrition standards. They also must incorporate at least two Florida ingredients from the approved list.
For full rules and to submit an entry, go to FreshFromFlorida.com/StudentCookOff.
—
Now for this week's edition of Capitol Directions: