Gov. Rick Scott has confirmed the firings of Chief Operating Officer Vangie McCorvey and Chief Marketing Officer Paul Phipps at Visit Florida, the state's tourism agency.
Scott was in Orlando Friday to release the latest unemployment figures.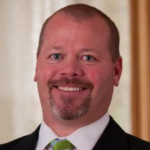 CEO Will Seccombe suddenly postponed a quarterly staff meeting scheduled for Friday morning to the afternoon. Speculation was that he was heading to the Governor's Office to get marching orders about requested "job actions."
The agency has been criticized for keeping secret a promotional contract it inked with South Florida rapper Pitbull. In fact, it embraces secrecy: It does not disclose its own staff salaries, for instance.
House Speaker Richard Corcoran sued to get the contract released to the public, saying Visit Florida's "trade-secret" claims can't shield the contract's terms from legislative oversight.
But Pitbull himself made the case moot by publishing a copy of the contract via Twitter, revealing he was promised a maximum of $1 million.
Visit Florida, the "official tourism marketing corporation" for the state, was created by the Florida Legislature in 1996 as a public-private partnership, according to its website.
Its mission "is to promote travel and drive visitation to and within Florida, supporting its vision to establish the Sunshine State as the #1 travel destination in the world … through cooperative destination marketing programs both domestically and internationally," it says.
Orlando correspondent Scott Powers contributed to this post.