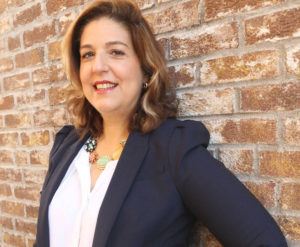 This fall, a group of Florida's professional business women will gather in Tampa to discuss and learn ways to take on strong leadership opportunities.
The 2017 Women's Conference of Florida, now in its second year as the state's premier professional symposium, is set for Oct. 26-27 at the Marriott Waterside Hotel & Marina in Tampa.
Founded in 2015, the day-and-a-half Conference — which drew more than 1,000 attendees last year — will take on issues facing professional women through speakers, panel and roundtable discussions, exhibits, vendors and networking.
"This year, we look forward to expanding our statewide platform as we continue on our mission to address timely and relevant issues of importance to women in the state of Florida," said Arlene DiBenigno, president and CEO of the Women's Conference. "The true benefit of this event is that it harnesses the power of women together — engaging, empowering and encouraging each other."
In 1998, DiBenigno worked for Gov. Jeb Bush as director of appointments for boards and commissions. It was during that experience, she was inspired to create the Conference.
"One of my duties was to try and identify different individuals that could serve on these boards and commissions and it seemed to me that every time I reached out to a woman who I thought was extremely qualified, who would serve well, the first response was 'I can't do it' or 'I don't really have the knowledge,'" DiBeningo told WUSF in 2016.
Speakers for the 2017 event will include:
Nely Galan, producer, author and former President of Entertainment for Telemundo. As the first Latina president of a major network, she owns of Galan Entertainment and is an Emmy Award-winning producer of more than 600 episodes of television in Spanish and English, including the hit FOX reality series "The Swan."
Galan is the author of "SELF MADE: Becoming Empowered, Self-Reliant and Rich in Every Way" and the founder of the nonprofit The Adelante Movement, which seeks to empower Latinas to become entrepreneurs. In 2008, she appeared on the first season NBC's "The Celebrity Apprentice," raising $250,000 for Count Me In, her charity for women entrepreneurship.
Jan Babiak is an independent director, board member of the Walgreens Boots Alliance Inc. and the Bank of Montreal. She is also on the board of GHD Group, an employee-owned, privately held, Australian-based engineering, architecture and environmental consulting firm.
Babiak previously served on the board of the Royal Mail, during which it listed on the U.K.'s FTSE 100. From 2010, until its sale in August 2012, she was Audit Committee Chair for Logica PLC, a then UK-headquartered FTSE 250 technology company.
Before starting her "portfolio career," Babiak spent 28 years with Ernst & Young where she held the board and global leadership roles in cyber/technology security and risk services; climate change and sustainability services; and regulatory and public policy.
Jean Chatzky, financial editor for NBC's "Today Show," is an award-winning personal finance journalist, AARP's personal finance ambassador, and the host of "Money Matters with Jean Chatzky" on RLTV. She is a longtime magazine columnist and the best-selling author of eight books. Her newest book, "Age-Proof," written in partnership with Cleveland Clinic's chief wellness officer Dr. Michael Roizen, explains the link between health and wealth.
Chatzky recently launched Jean Chatzky's Money School — online tutorials on topics like saving, budgeting, debt and retirement planning — that she personally teaches at JeanChatzky.com.
The inaugural Women's Conference of Florida, held May 2016, featured keynotes from several big-name speakers: Randi Zuckerberg, former Facebook executive and CEO of Zuckerberg Media; Jill Abramson, former executive editor of The New York Times; and Cheryl Strayed, author of the #1 New York Times best-selling memoir "Wild."
Presenting the Conference is Conversa, a Florida-based communications firm serving Fortune 500 clients, national and regional nonprofits, and small businesses.
For information and registration, visit wcoffl.com or contact Jennifer Dunn at jennifer@conversaco.com or (813) 579-2157.