House members voted Monday in favor of a budget conference committee report that keeps the state's Agency for State Technology.
The measure passed on a vote of 109-2.
The House had earlier angled for a major overhaul, even doing away with the agency, but agreed to keep it intact during budget negotiations.
The agency came under fire in January after a report by Florida Auditor General Sherrill F. Norman's office laid out a laundry list of security and other problems at the relatively new agency.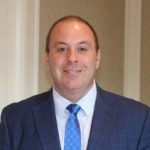 Rep. Blaise Ingoglia, a Spring Hill Republican, explained that the agency won't be abolished: The agency "is going to stay," he said.
But the measure reduces the agency's "top-heavy" management structure, though it does create a "chief data officer." It also requires the next agency head, the state's Chief Information Officer, to have 10 years of "executive management experience."
Because the state's data center costs were "escalating out of control," it also moves more information to cloud computing, Ingoglia said.
Jason Allison resigned as Chief Information Officer in February. He joined the Foley & Lardner law firm as a "director of public affairs" in the Tallahassee office.
The Agency for State Technology, which replaced the predecessor Agency for Enterprise Information Technology, was created by lawmakers in 2014. Allison was appointed its head that Dec. 9. He was paid $130,000 a year.
Among the January audit findings: The AST failed to "review user access privileges for the mainframe, open systems environments, and the network domains," kept an inaccurate "inventory of IT resources at the State Data Center," and "State Data Center backup tape records were not up-to-date and some backup tapes could not be located and identified."