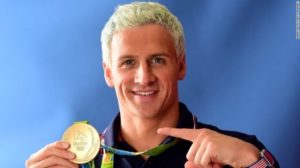 Like Ryan Lochte at a Rio gas station – 2017 is on.
We are 100 percent set for takeoff. Engines are roaring and what should we expect from technology in this grand year? There are three things you can always count on, breaches, innovation and disruption.
Let's dive into innovation, shall we? (More swimming puns, ha!)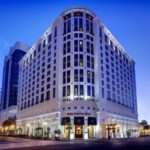 The hotel industry is usually on the front lines of innovation. The W in DC encourages you to use your smartphone as your room key, the Grand Bohemian in Orlando texts you about all things in regards to your stay. The Epicurean in Tampa takes it to the next level. We wheeled in around 6 p.m. and the young man who took our luggage took us to what I thought was the front desk; it was a wine station.
This development was greeted with genuine appreciation from Mrs. Dowling and me as we just got out of evening traffic.
So, pinot noir in hand, I followed the hotel staff member onto the elevator. He told us all about the property and after exiting the elevator, we went straight to room 333.
He produced a tablet from somewhere and zing, mobile check-in; giving us our keys from the comfort of our room. Innovative and awesome. No lines, no hassle, no delay. If lodging is needed on our next visit to Tampa, The Epicurean is the spot.
We had to be at our Outback Bowl tailgate early the next morning for breakfast Budweisers (don't buy aluminum bottles) and Chicken and Waffles (courtesy of Chef Iverson), but upon our return to the property later in the day we noticed some other innovative twists.
The Epicurean Theater on the ground floor offered guests actual cooking classes with a room looking like a Food Network set, with theater-style seating for attendees.
What a unique experience to dive into the foodie world.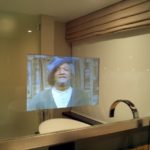 Speaking of culinary delights, the hotel was literally built around food, as Bern's Steakhouse is across the street. The goal was to provide out of town dining guests a genuinely overnight dining experience. Bern's offers cut-to-order steaks (in a class of their own), and they have the largest privately held wine collection in the world.
I checked into a property a few days after the recent presidential election and within the mirror in the bathroom was a small, built-in flat-screen TV.
So, you can watch CNBC, Fox News, CNN or Sanford and Son while getting dressed. I must have this for the house very soon. Too cool.
As you travel around the great state of Florida and visit wonderful properties like the Vinoy in St. Pete, Hotel Duval in Tallahassee, the above-mentioned Epicurean, or the Grand Bohemian (check out the art there), make sure you are enjoying the technology at your disposal; it will only enhance your experience.
Happy New Year!
___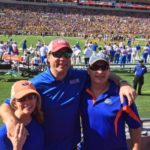 Blake Dowling the CEO at Aegis Business Technologies in Tallahassee and he writes columns for several organizations. You can contact him here: dowlingb@aegisbiztech.com.